APIs have emerged as the critical glue connecting disparate systems and enabling seamless interoperability. An effective API management tool can supercharge this connectivity, providing the means to secure, monitor, analyze, and scale API usage. As we continue to become more connected, the right API management solution will be pivotal in unlocking business potential, stimulating innovation, and driving competitive advantage. This article brings together the top API management tools for 2023, designed to help you choose the solution best aligned with your unique business requirements. Let's dive in!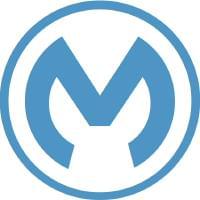 Mulesoft's Anypoint API Manager helps users develop and control their APIs and microservices with a high-performance API gateway and provides several beneficial security features.
The solution provides security by enabling users to adopt pre-built or custom security policies. They also secure microservices with a service mesh so users can implement zero-trust and apply traffic control policies. An excellent aspect of the software is that users can apply policies across each of their APIs for a consistent management experience.
In addition, Mulesoft allows users to access API data analytics insights, making it easier to determine the best course of action to improve the performance and value of their APIs.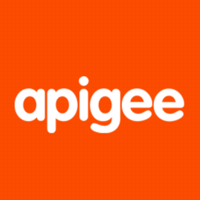 Apigee is a platform that offers various features for API development and management. In addition, users can create and scale their API programs for monetization purposes.
Users can use Apigee to build RESTful APIs and expose APIs directly on Apigee by building API proxies that act as managed 'facades' for backend services. With the Apigee platform, users can develop API proxies and generate an API workflow with customizable API settings, policies, and behaviors.
Red Hat 3scale API management supports cloud-native API development, security, and control. The software centralizes the management of the API program using a distributed cloud layer, enabling them to gain more understanding and control over their API data analytics, access monetization, development processes, and more.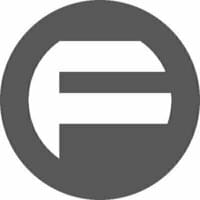 The software comes with a wide range of features to support the development of an API program. Fusio makes it easy for organizations to monetize from their APIs by charging for specific routes. Their payment system lets users create Plans, which can be purchased through the developer portal. For each purchase, the user will receive points to be spent on protected API routes.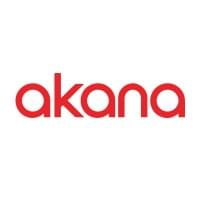 Akana provides an API management tool for accelerating digital transformation by deploying secure APIs across multiple clouds. Its software is intended to accelerate time-to-market with features that support the fast design and development of APIs.
Key components of API management software
API management software platforms are intricate systems designed to manage the entire lifecycle of APIs, from creation to deprecation. Understanding their key components helps to utilize their full potential.
API gateway: This serves as a gatekeeper for all APIs, routing requests, enforcing security protocols, and ensuring only authorized requests are processed.
API design and development tools: These are integral for creating, testing, and updating APIs. They also allow users to design user-friendly APIs using API description languages like Swagger or RAML.
API lifecycle management: This oversees the complete API journey, from design, deployment, version control, to eventual retirement, promoting efficient, risk-free updates.
Security measures: Inbuilt security features such as encryption, access control, and threat detection, ensure API protection from potential breaches.
Developer portal: This user-friendly interface houses API documentation, allowing developers to understand, test, and use the APIs effectively.
API analytics and monitoring: These components provide insights into API performance, usage statistics, and help identify areas of improvement.
Integration and automation tools: They aid in the integration of APIs with other systems, as well as enable automation of tasks to reduce manual effort.
Policy and quota management: These tools help manage API usage policies, establish rate limits, and quotas to prevent misuse.
Why do businesses need API management software?
API management software solutions help organizations build and scale secure API programs that provide value to their business endeavors. While some developers may have the skills and resources necessary to develop APIs without these tools, API management software enables even non-tech-savvy users to create APIs faster with automated and repeatable processes.
ALSO READ: 5 Capabilities an API Management Tool Should Have
API management solutions also provide a plethora of advantages to organizations regarding security and even allow them to analyze APIs in secure environments both before and after deployment. With all of the advantages API management software offers, it's no wonder so many organizations are utilizing these tools to help them create and manage their API products.
Choosing the Best API Management Software
To find the right provider for your API management software, you should start by determining the top features that will be the most valuable to your organization's needs. Then, by identifying and creating a list of the essential components for your organization's API management, you can determine which vendors provide software that would suit your organization.
Once you have discovered which vendors provide software that checks off your necessary boxes, you can narrow down the best tool for the job. If you find yourself stuck between two comparable vendors, it may be helpful to read up on user reviews, case studies, and testimonials to give you a better idea of what you can expect from the company's services.
Finally, testing a software solution is one of the best ways to see if it is suitable for your needs. Many solutions provide free trials of their services to potential customers, which can allow you to experience the software features and user interface firsthand.
Looking for the latest in API Management solutions? Check out our API Management Software Buyer's Guide.
Methodology and selection process
At TechnologyAdvice, we assess a wide range of factors before selecting our top choices for a given category. To make our selections, we rely on our extensive research, product information, vendor websites, competitor research and first-hand experience. We then consider what makes a solution best for customer-specific needs. By defining business needs, we can determine the essential features organizations in various sectors require, and select platforms that will cover all bases.
Reputable providers known for their ease of use and customer satisfaction are added to our compilation list for further analysis. We then evaluate each solution on the list based on the features they offer, considering the platform's usability, integration capabilities, customization options, mobile access, and any other relevant functionalities. Price plans, hidden fees, customer reviews, and customer support are also assessed in the selection process.
Technology Advice writers will often take advantage of free trials and demos to get a first-hand user experience of available software. Finally, we curate a comprehensive list based on the previously stated factors, ensuring readers have the necessary tools to make an informed decision.