The changing landscape of field service management has driven providers to adopt mobile workforce solutions at an unprecedented rate. It's almost comical for a technician to pull out the old clipboard and carbon-copy quote or invoice these days, as every service company seems to use a mobile field service app. Apps for service technicians bring speed, ease of use, and centralized organization to a field service company, and a better experience for the customer.
Field Service Apps That Do Mobile Right
To get you started in your search for the best field service app for your business, here are six options that do mobile the right way.
FieldEdge: Best for communication and notifications
FieldEdge is a field management service software tool that helps your team members both in the office and in the field. Its Performance dashboards and mobile app allows fast access to important features for purposes like developing service agreements and price presentation. An integrated CRM puts customer details at their fingertips, where techs can also access invoicing, review mobile payments, and create on-the-spot changes to jobs.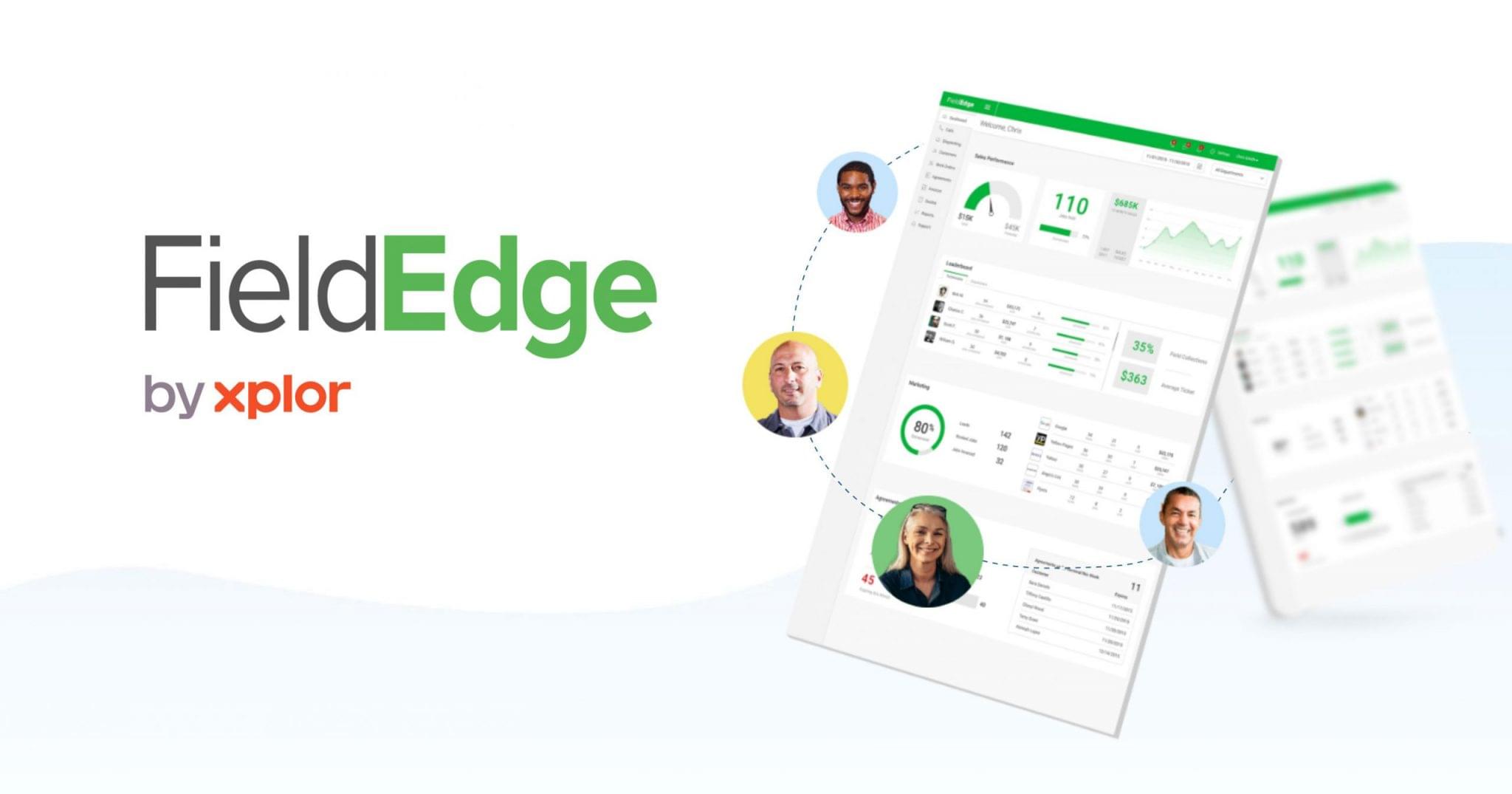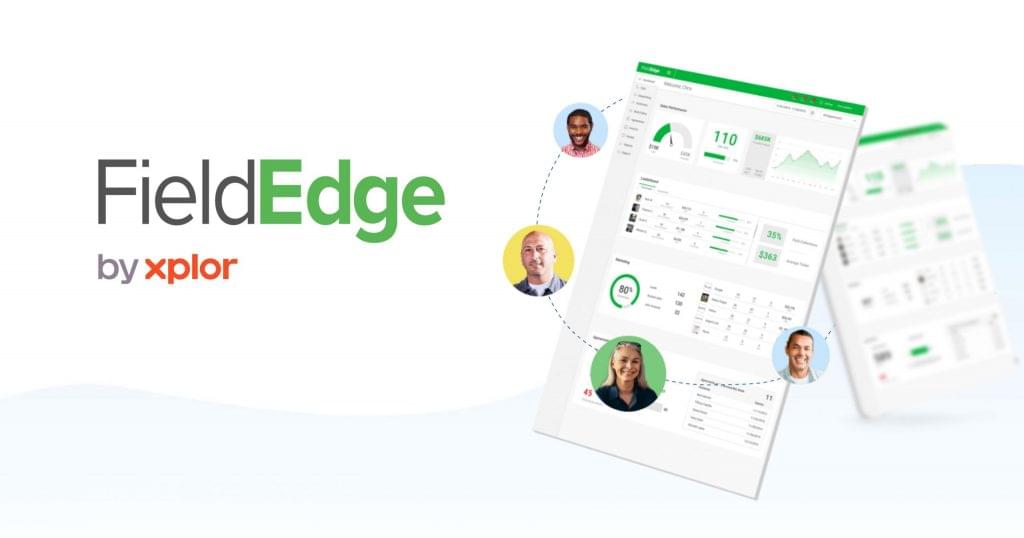 FieldEdge pros
FieldEdge Mobile reminders for staff members to clock in and out

Automatic invoice reminders

Visual pricebook to provide purchase and quote information for technicians

Integrated payment solutions, including QuickBooks integration
FieldEdge cons
Difficult user interface

No report customization capabilities

No inventory management features
FieldEdge key features
Automatic job status updates:

FieldEdge monitors and updates the job status according to a tech's movement through the app rather than relying on the individual to manually update the job status as it changes.

dESCO ESC software: FieldEdge is the cloud-based field service management app from the company behind dESCO ESC. This mobile-ready app is designed to streamline communications with the office and reduce workflow-disrupting calls or trips back to the home office.
Why we chose FieldEdge
FieldEdge lets users apply automated alerts and communication to notify all relevant individuals of important updates. It also keeps the customer, the tech, and dispatch in sync with the latest job changes via notifications from the app.
RazorSync: Best for customer experience
RazorSync comes equipped for use on any device—mobile, tablet, or desktop—and is priced for both small businesses and enterprise companies looking to improve their mobile field service management. The app also has Quickbooks integration, mobile payments, work orders, and fast billing.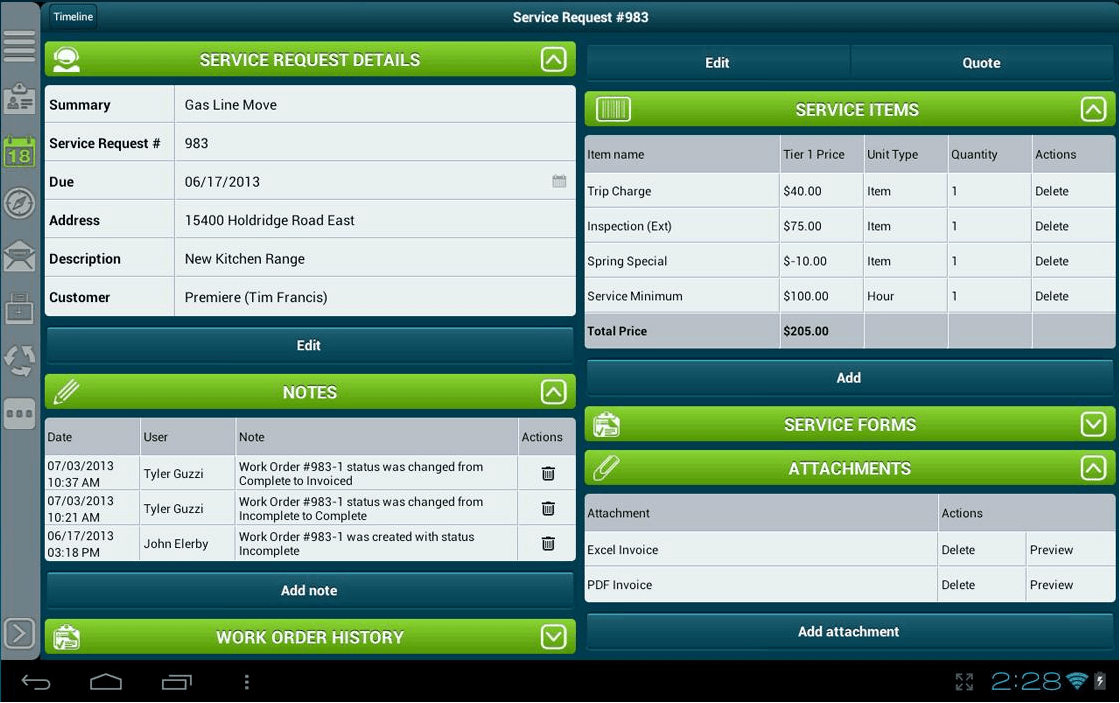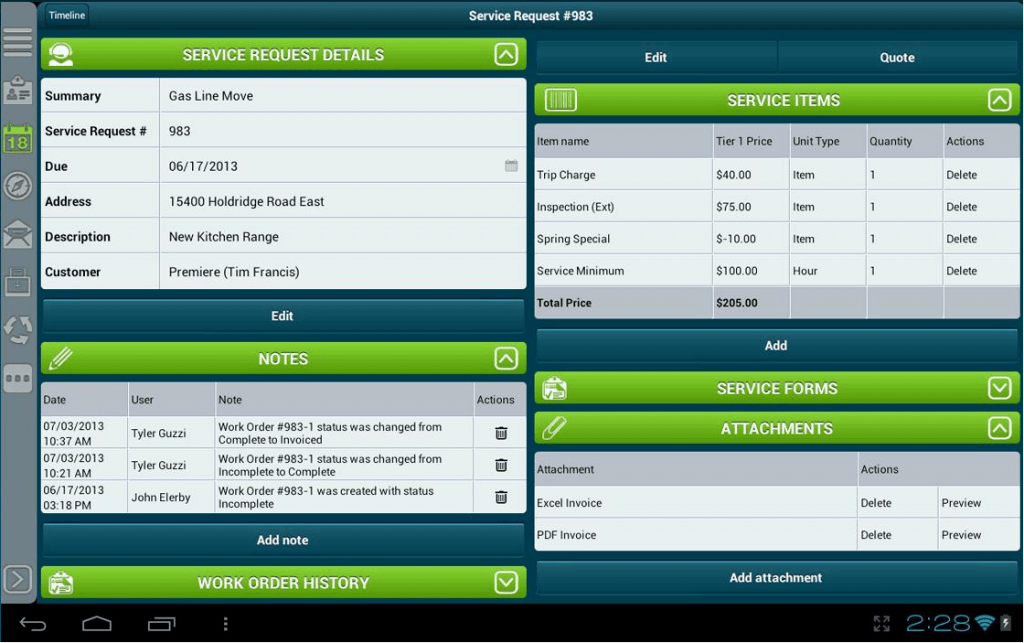 RazorSync pros
Custom notifications for alerting customers and staff
Time tracking to simplify payroll reporting
Automated billing
One-on-one trainings
RazorSync cons
Glitchy mobile interface
Not user-friendly
No purchase order system
RazorSync key features
Customer portal: The customer portal allows for increased communication and scheduling for better customer service. Both the office and technicians can see conversations and customer actions within the portal, and customers can self-serve scheduling, job updates, and billing.
At-a-glance customer history: Users can quickly access important background information for customers to better serve their maintenance needs, like historical service records for customers' service locations.
Why we chose RazorSync
RazerSync takes the cake for customer experience. The platform provides teams with easy access to all important customer info, so your workers can provide the best possible customer service. Like many of the options here, RazorSync tracks technicians as they move from job to job via GPS. This tool helps improve customer communication and dispatch efficiency. And one-on-one training provided by RazerSync can help them better serve their customers.
Miracle Service: Best for scalability
Miracle Service is a simplified service management tool for service industries to increase their efficiency and profitability. The solution comes standard with features like scheduling, contract management, and billing to keep the field service office under control. The mobile service option gives technicians access to a range of administrative tasks, greatly reducing the need for in-person check-ins with the office.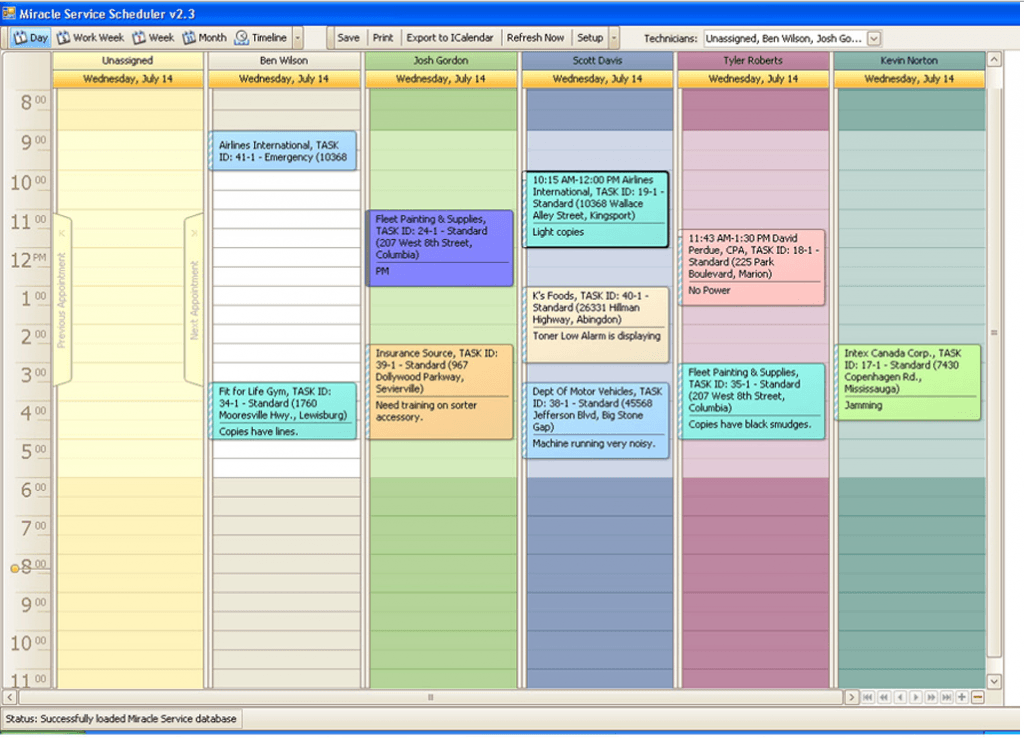 Miracle Service pros
Preventative maintenance for field service equipment

Document manager for digital files and images

Profitability analysis for individual items or services

Inventory management
Miracle Service cons
Limited invoice formatting options

No claims management

No software updates for existing solutions
Miracle Service key features
Modular capabilities

: You can mix and match the important features your company needs and expand your options as your business grows.

Mobile technician management:

This is the feature that makes Miracle Service a mobile app. It is an optional add-on, but it's worth the extra charge for the flexibility.

Integrations:

Miracle Service also offers integrations to 20 accounting apps including QuickBooks, Microsoft Dynamics, and SAP, so organizations of all sizes can easily perform their accounting activities.
Why we chose Miracle Service
The Miracle Service system is suitable for growing companies, as it offers a wide range of features that customers can choose to implement within their ideal solution. Miracle Service is modular, meaning businesses are able to choose and only pay for the features they need. They can later adjust their solution to gain additional features as they grow and their business needs change.
Salesforce Service Cloud: Best for technician support
The Salesforce Service Cloud is a popular field service app that allows employees to work from anywhere, even without cell service. Offline features save to the phone and back up to the cloud later when the device connects to cell service or internet. Service Cloud is IoT-connected and can monitor machinery with connected devices, making it perfect for maintenance companies and facilities management teams that need to passively monitor systems.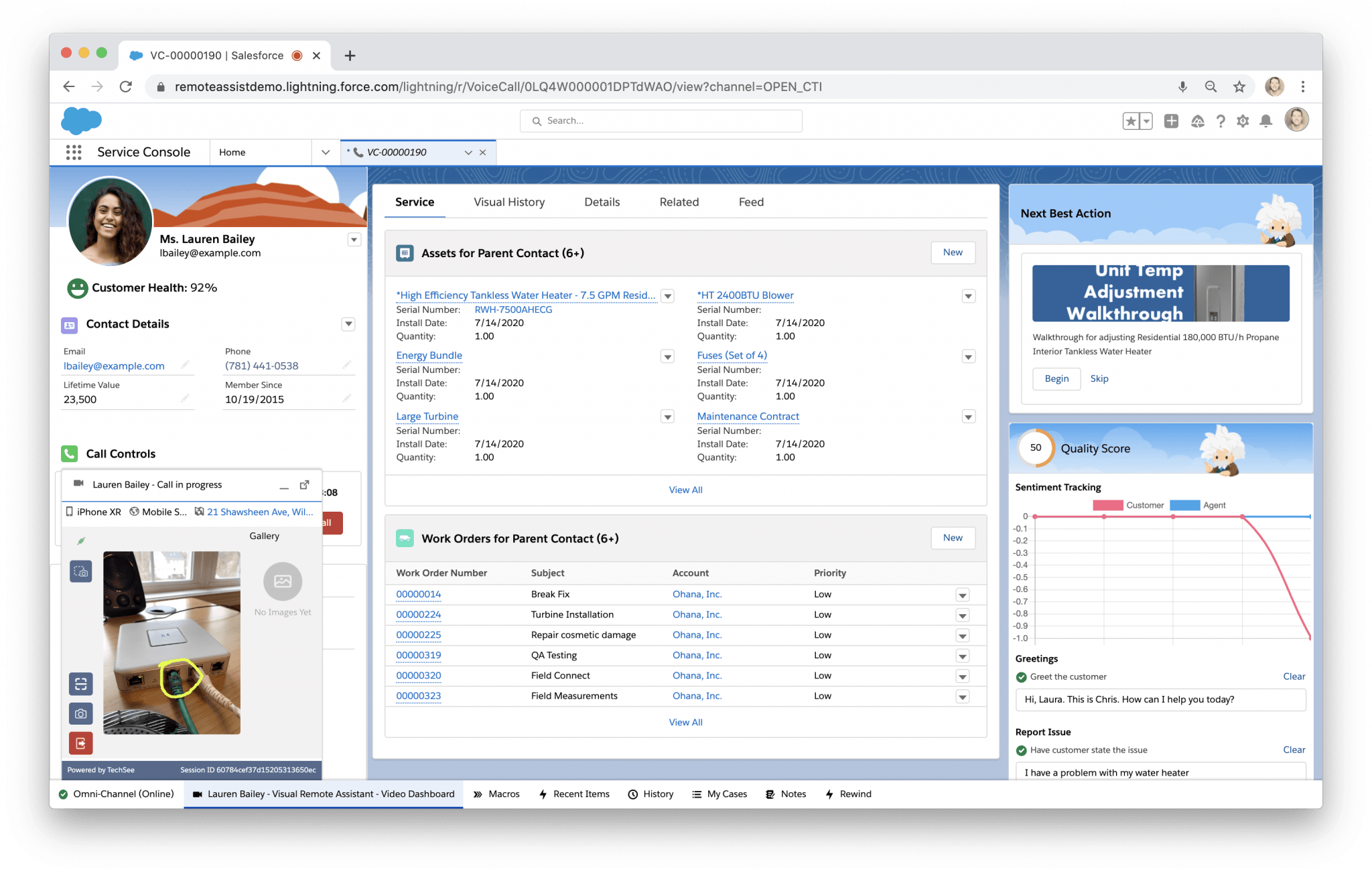 Salesforce Service Cloud pros
Automated scheduling for more streamlined dispatching

Customer platform with automated service tools

Offline mobile access

Asset performance monitoring and management

Salesforce Service Cloud cons
Learning curve

May be too pricey for small companies and startups

Slow UI responsiveness

Why we chose Salesforce
Salesforce Service Cloud includes supportive features to help your team members complete their work quickly and efficiently. For example, its scheduling and routing optimization feature automates scheduling and dispatching while reducing travel times by determining the best routes. And better yet, Salesforce's Field Service mobile app will enable your workers to access necessary data and tools when they need them.
HouseCall Pro: Best for payment processing
HouseCall Pro helps users build better businesses by making mobile-connected field service easier for both the company and customer. HouseCall Pro enables users to harness customizable automations to simplify and accelerate their processes. It also handles scheduling on third-party apps like Facebook, Yelp, and your website, and the app provides automated marketing features such as email, follow ups, and direct mail.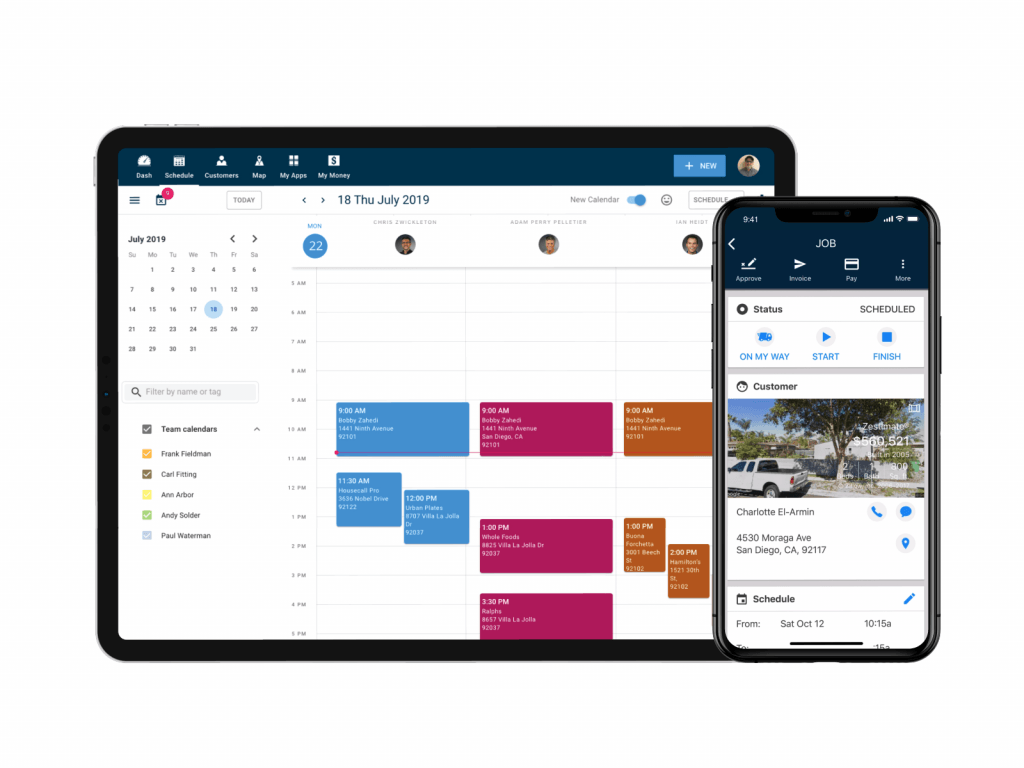 HouseCall Pro pros
Drag-and-drop workflow management to track customer lifecycles

Customer intake flows for easy scheduling

Robust reporting capabilities

Online instant customer booking
HouseCall Pro cons
Difficult to make adjustments to invoices and estimates
Customer support could be more helpful
Limited schedule customization capabilities
HouseCall Pro key features
Instapay transactions:

Collect payments, keep track of electronic invoices, and speed up the office's invoice-to-cash cycle with Instapay, which makes fast transfers into the company's bank account.

Consumer financing options:

Housecall Pro lets organizations provide consumer financing options. More financing options for customers, like instant financing or allowing payments over time, can help businesses attract more paying clients.

Custom SMS messaging: Technicians can securely talk to customers and the office through a custom SMS messaging tool. With this tool, technicians don't have to share their personal mobile numbers with customers.
Why we chose HouseCall Pro
Collecting payment from customers is easy with HouseCall Pro, as its one-click invoicing lets users instantly transform service estimates into personalized invoices for customers. The system files customer payment information and collects deposits prior to the start of the job to give your organization peace of mind. Its QuickBook integration also syncs data and information between the platforms for streamlined accounting.
FieldPulse: Best for team management
FieldPulse is a field service management software designed specifically for mobile teams. Its platform enables users to manage their jobs, perform scheduling, and even support their customer relationships. Its customizable invoices and payments also make it easy to bill clients for services.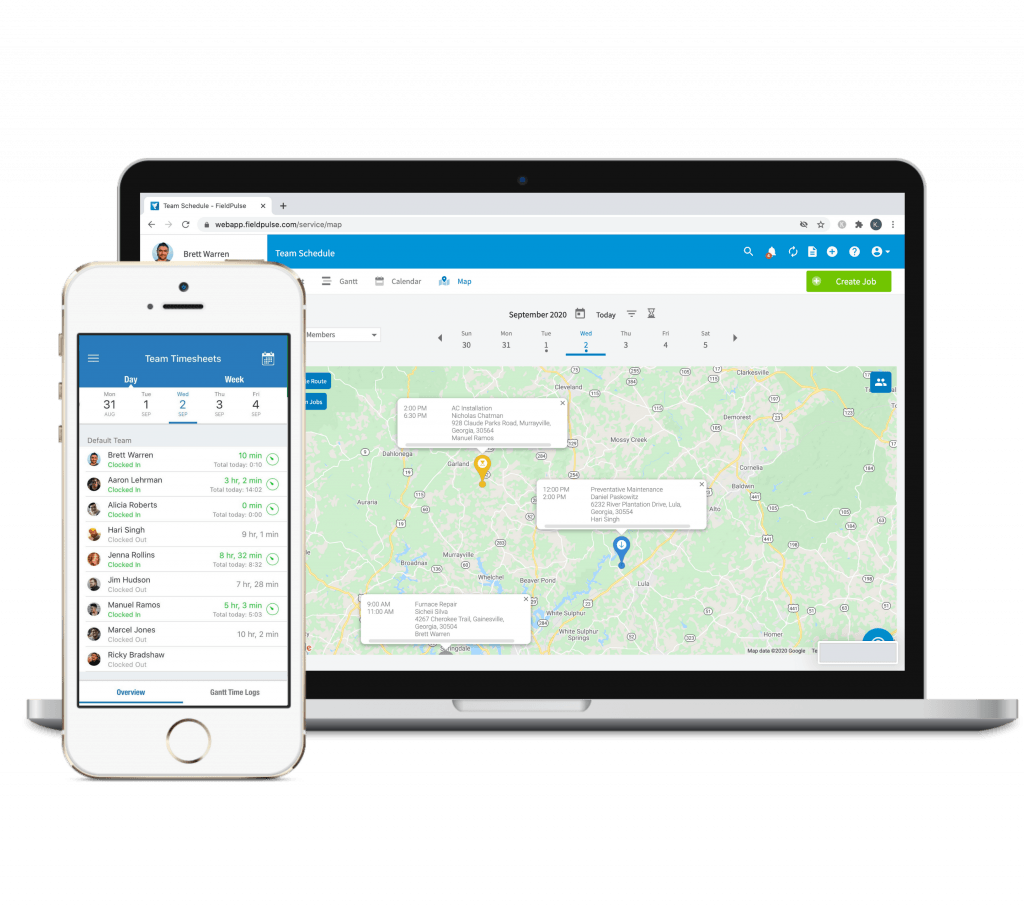 FieldPulse pros
Ability to customize invoices
Mobile estimating software for contractors
GPS vehicle tracking
Easy invoicing
FieldPulse cons
Report exporting could use improvement
Steep learning curve for new users
Non-intuitive UI
FieldPulse key features
Item repository: FieldPulse makes building invoices fast with an item repository. Technicians can save their most common invoice items and add them quickly. This feature reduces office errors and results in faster billing cycles.
User management: FieldPulses user management lets admins manage staff members in various ways, like assigning their teams, tracking their locations, and scheduling jobs directly within the app.
Why we chose FieldPulse
FieldPulse provides plenty of capabilities for service businesses to manage their contractors and teams. This includes Gantt-based scheduling for greater dispatch clarity, a GPS-driven employee time clock for reduced manual entry errors, and even commission tracking to motivate on-site selling. Teams can take payment on-site through Square and manage their books with QuickBooks-connected accounting tools.
What should I look for in field service management software?
To provide top functionality to users, mobile technology must keep up with workers' demand for better software. As the number of field-based employees rises, companies need mobile apps to give them greater access to business-critical information outside the office.
When looking for a new field service app, make sure that your options have the best features for your particular business. These may include:
Cloud backup

: Save invoices, customer history, and vital job information in the cloud where both office and field technicians can access it securely.

Payments

: Take payment at the jobsite, and the company's accounts will reconcile more quickly.

Image, document, and note attachment

: Document unique customer needs and job requirements right at the site. Images help clarify otherwise messy issue descriptions.

CRM features

: Track customer needs, review maintenance histories, and identify upsell opportunities right at the job site.

Dispatch, scheduling, and time tracking

: Make the workforce more flexible and efficient with mobile-ready dispatch. Automatic time tracking via GPS or geofencing makes payroll easy.

Internal document storage, contracts, and tax information

: Give technicians and managers access to job-critical documents in the field and reduce confusion over agreements and job scope.
Methodology
At TechnologyAdvice, we assess a wide range of factors before selecting our top choices for a given category. To make our selections, we rely on our extensive research, product information, vendor websites, competitor research and first-hand experience. We then consider what makes a solution best for customer-specific needs.
For our best FSM mobile apps list, we looked at 26 options before whittling them down to a handful that cover the various needs a business might seek. Features considered include connectivity, OS availability, cost, mobile functions, cloud backups, payments, and more.
Choosing the best field service App
FSM software is improving as fast as the industry is growing. Look for mobile apps that make life easier for technicians and the back office, as these will reduce job times and costly manual back-and-forth communications.
Looking for the latest in FSM solutions? Check out our Field Service Management Software guide.

Featured Partners
Join over 200,000 home service pros already using Jobber. Jobber's powerful software helps you organize your business so you can win more jobs. Automate invoicing and start getting paid 4X faster. With Jobber, scheduling & dispatching has never been easier - and the mobile app lets you run your business from anywhere. Start a free trial today!
Commercial contractor?
10+ field technicians?
HVAC / mechanical, Electrical, or Plumbing?

Get the #1 all-in-one Field Service and Construction Management Software for commercial MEP contractors. Streamline your dispatch, quoting/invoicing, service, projects, and reports.

BuildOps boosts your revenue, maximizes profits, and improves communication between field and back-office.
Real-time interaction with your mobile workers. All kinds of businesses and industries leverage Synchroteam's power to mange their mobile workers efficiently, simplify business processes and optimize costs.
Synchroteam Field Service Management software works great for SMB, medium-sized business and enterprises in HVAC, Electrical, Inspection, Pest Control, Plumbing, Maintenance, Scheduling, & Security.
Learn more about Synchroteam - Field Service Management solution
Need a Little Help?
Talk with a software expert for free. Get a list of software that's great for you in less than 15 minutes.
Technology Advice is able to offer
our services
for free because some vendors may pay us for web traffic or other sales opportunities. Our mission is to help technology buyers make better purchasing decisions, so we provide you with information for all vendors — even those that don't pay us.