Organizational communication can be a struggle for companies of any size. How often have you complained with friends or coworkers about the meeting that could have been an email? Choosing the right organizational communication technique is essential for better internal communication and increased understanding among your employees. We examine five organizational communication techniques to help you streamline your communication and save time.
For a list of collaboration tools tailored to your business, visit our Collaboration Software Product Selection Tool. After answering a few questions about your business, our unbiased experts will provide you with a free list of software that matches your needs.
Organizational communication techniques
Face to face
Priority level: High
Response time needed: Immediate
Good for: Performance reviews, project updates, time-sensitive questions
Face-to-face communication outside of meetings should be used when you need to hammer things out with one or two people, and an immediate response is needed. The ideas you're communicating face to face should also be relatively simple because the recipient of the message won't be able to go back and look it over again like they would in an email, unless someone is responsible for taking notes during the conversation. Face-to-face communication allows each member of the conversation to use body language clues, which can be helpful in group environments.
Tips for implementation
One thing to remember with face-to-face communication is that you're taking up someone's time that they could be spending on other projects, and you're breaking their concentration. Because of this, it should only be used for important information. Make sure your whole team is on the same page about what constitutes important information and what could be covered in other ways.
Email conversations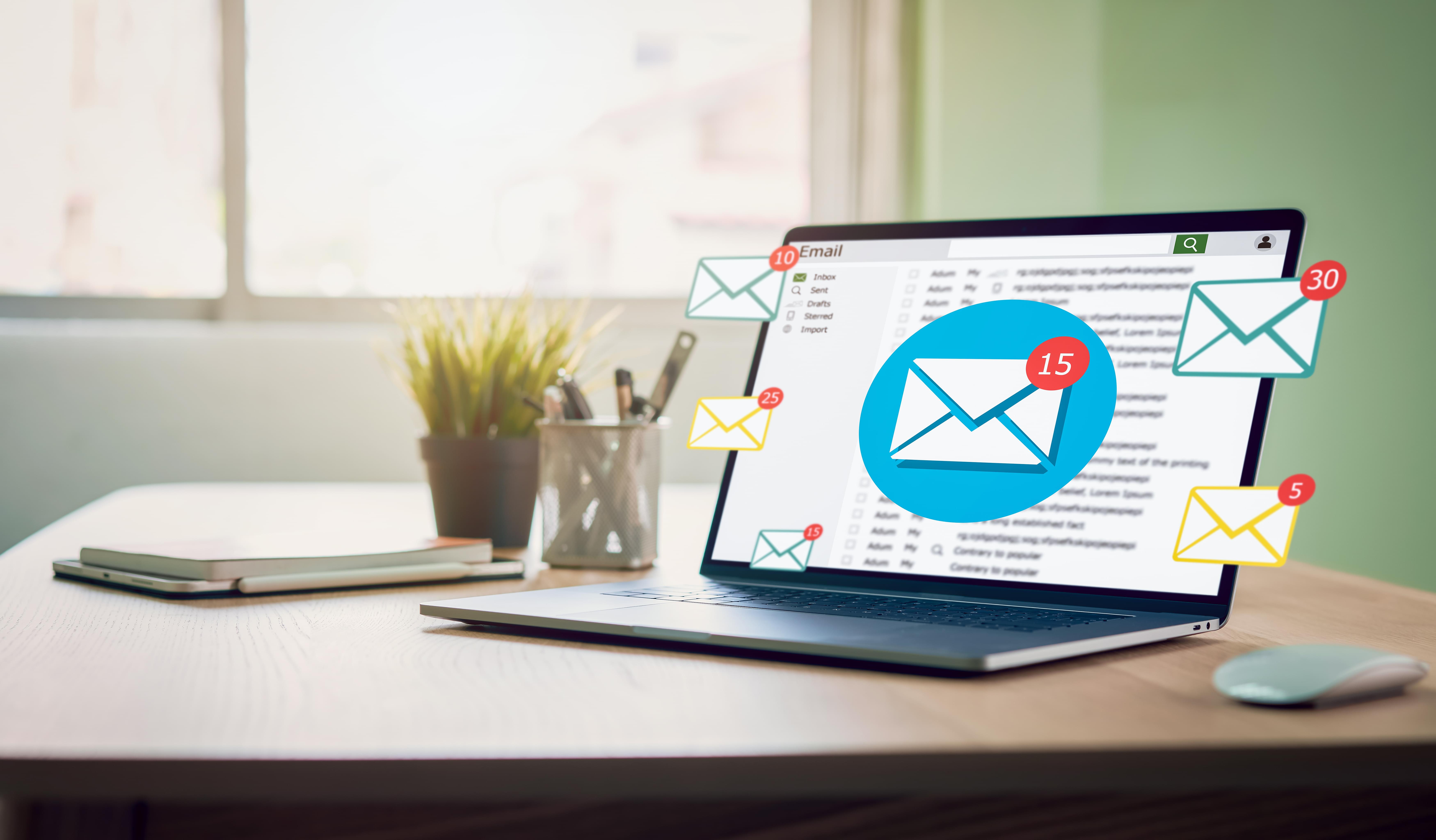 Priority level: Low
Response time needed: Within 24 hours
Good for: Checking project status, scheduling a meeting, quick updates
Email is a good tool to use when communicating complex information or you need a written record of the conversation. However, most people only check their email a couple of times during the workday, so it's not the best way to handle urgent matters. You'll want to keep your emails short and remember that tone isn't always transmitted well through written communication. Humor and sarcasm don't translate well, and you can end up alienating your employees. What you thought was a joke might feel very mean-spirited to them.
Tips for implementation
If you send a lot of company-wide emails or emails to a specific group of people, you can use a CRM to make the process easier. For example, Salesforce offers email tools that let you choose the group of people you want to email (for example, the sales team), rather than each individual person. It makes your sales team's job easier by streamlining their external communications.
Also Read: SugarCRM vs. Salesforce: The CRM Battle Rages On
Business meetings
Priority level: High
Response time needed: Immediate
Good for: Company-wide initiatives, policy changes, large group discussions
Meetings are an important part of business communication because they keep your entire team on the same page. However, they can quickly get out of hand if you let them run past their end time or don't plan them thoroughly. Keep meetings short and succinct to keep employees engaged, and come with an agenda. You need to make sure any items that are discussed involve the departments represented at that meeting. If they don't, save them for a meeting with that specific department.
Also read: A Short Guide to Video Conferencing Etiquette
Tips for implementation
Project management tools, like Basecamp, let you set agendas, take minutes from meetings, and assign tasks, so everyone knows what they're responsible for. By organizing your meetings ahead of time, it's less likely that the meeting will get derailed and take longer than you'd planned. Plus, all of your tasks and projects will stay organized.
Also Read: Basecamp vs. Freedcamp
Social media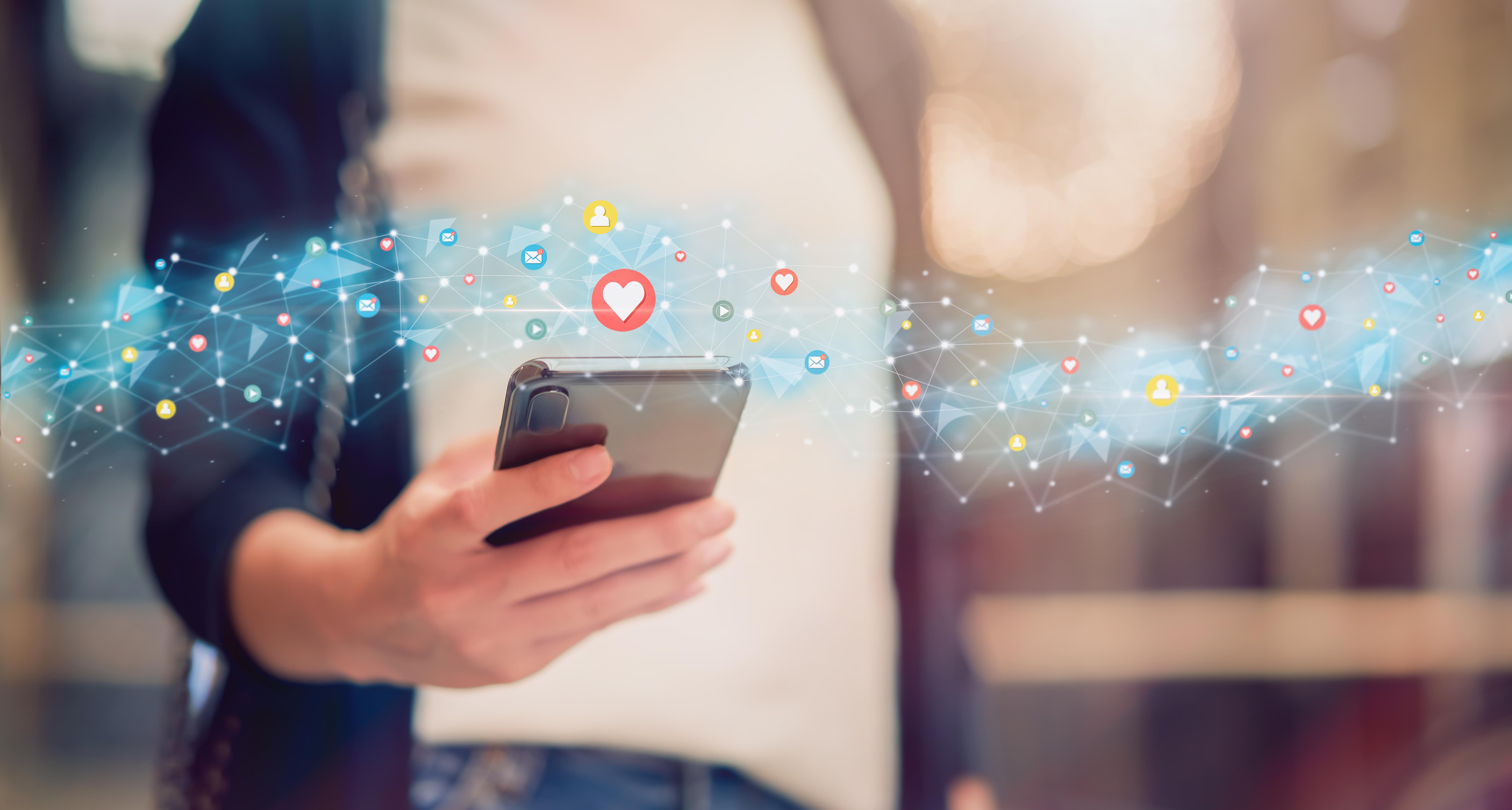 Priority level: Low
Response time needed: N/A
Good for: Recognizing employees, employee bonding
Social media shouldn't be used so much for actual business communication as it should be for employees to bond and share photos. Your HR department can also point to social media as a testament to the culture you're building at the company for recruitment purposes. That being said, it's never a good idea to force your employees to add each other on social media. Some may be more private than others or just want to keep their work and personal lives separate. Since it's more of a leisure time activity, there's no way to know if and when someone will respond to a social media message. However, using the company's social media platforms to recognize an employee who's going above and beyond (with their permission of course!) is a good way to raise morale and give recognition to team members who deserve it.
Tips for implementation
Social media management tools like Buffer let you plan out social media posts in advance. If an employee has a birthday coming up, you can schedule the post to give them a shoutout, so you won't risk forgetting. Your HR department can also use your social media pages as recruiting tools to entice people to apply for your open positions.
Instant messaging app
Priority level: Medium
Response time needed: 30-60 minutes
Good for: Group collaboration, team bonding, quick updates and questions
Many businesses are incorporating instant messaging applications into their software stacks, especially as the COVID-19 pandemic has forced a lot of employees into remote work. It's a good way to keep your employees connected and give them easy access to their coworkers. Many available apps offer direct messaging as well as group chats, so it's easier to keep everyone in the loop.
Tips for implementation
Slack, a popular social collaboration software, offers features and integrations to make your organizational communication easier. Your employees can create different channels to talk about shared projects or even discuss common interests. It's a great tool to foster team camaraderie and help your employees feel more engaged at work.
Also Read: Trello vs. Slack: Working Together for Maximum Results
Fostering organizational communication
Fostering healthy communication within your business does not have a one-size fits all approach. While not all of these rules apply for every business, they're a good place to start. Once you've tested them for a bit, you can switch things up and figure out what works best for you and your team. To find the perfect collaboration tools for your team, check out our Collaboration Product Selection Tool and get a list of software recommendations created for your business.
Top Human Resources Software Recommendations
Justworks makes it easier to start, run, and grow a business by giving entrepreneurs and their teams access to big-company benefits, automated payroll, compliance support, and HR tools in one simple platform. Using Justworks means that you can focus on what matters most – running your business. Justworks also offers access to ancillary benefits like 401, life/disability insurance, workers' comp, and more, all seamlessly integrated into the platform. The best part? Justworks offers 24/7 support.
Rippling is the first way for businesses to manage all of their HR, IT, and Finance — payroll, benefits, computers, apps, corporate cards, expenses, and more — in one unified workforce platform. By connecting every business system to one source of truth for employee data, businesses can automate all of the manual work they normally need to do to make employee changes.
Elevate your HR with a modern, easy-to-use HRIS designed for small businesses. GoCo is a secure, compliant hub for sending, digitally signing, and organizing your sensitive HR documents and data. Manage records, performance, time off, onboarding, benefits, and more – all in one place. With the best support in the industry, every GoCo customer is assigned a dedicated Customer Success Team that is readily available to provide guidance and ensure a smooth and reliable HRIS experience.
Need a Little Help?
Talk with a software expert for free. Get a list of software that's great for you in less than 15 minutes.
Technology Advice is able to offer
our services
for free because some vendors may pay us for web traffic or other sales opportunities. Our mission is to help technology buyers make better purchasing decisions, so we provide you with information for all vendors — even those that don't pay us.