Greenhouse and Teamtailor are two recruiting software solutions on the market today that offer ATS functionality as a separate tool or as part of their respective platforms.
Applicant tracking system (ATS) software and recruitment software enable companies to simplify and streamline their recruiting and hiring process.
An ATS software solution helps HR professionals with specific functions for recruiting and hiring, such as posting open roles, tracking applications, identifying qualified candidates, and more. As such it meets the needs for SMBs or businesses with specialized hiring needs.
Different from an ATS, recruitment software is a broader solution that meets comprehensive hiring needs. With recruiting software, HR professionals manage not only the recruiting and hiring functions inherent to an ATS, but also payroll, employee benefits, timesheets, performance tracking, and more. In short, ATS is a part of recruiting software.
In this guide, we'll compare the two vendors in terms of how they approach the main touch points along the hiring journey: recruiting, applicant tracking, and interviewing. We'll also compare these vendors' pricing models.
Greenhouse: An Overview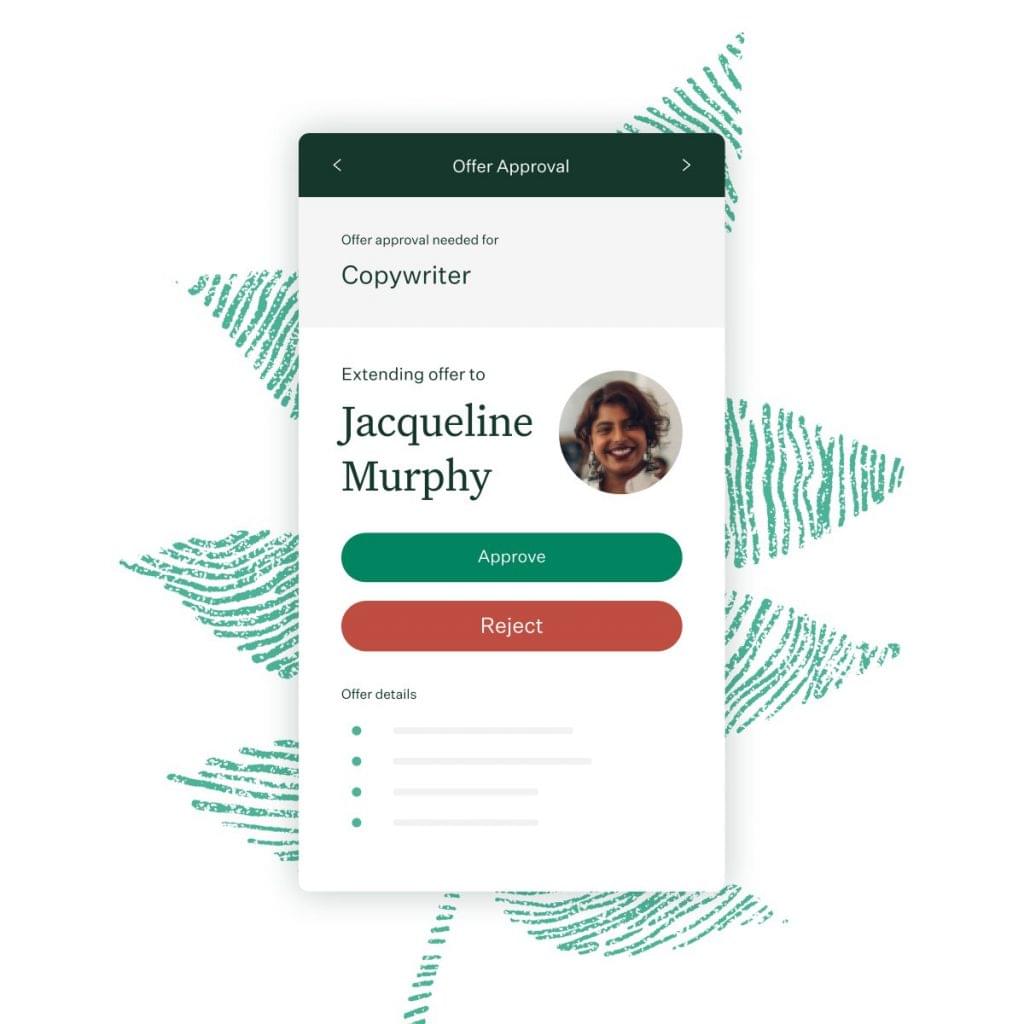 Greenhouse is a hiring platform that includes the following features:
Mobile app for on-the-go recruiting
Job board
Resume parsing
Virtual interviewing tools
Templates for job postings, offer letters, and other forms of communication with candidates
More than 30 pre-built reporting formats
Onboarding tools
Greenhouse is popular among small and medium-sized businesses but can accommodate organizations of any size.
Teamtailor: An Overview
Teamtailor is a branded ATS platform designed to simplify the recruiting and hiring process from one place. Key features include:
Mobile app for on-the-go recruiting
Job board
Virtual interviewing tools
Templates for job postings, offer letters, and other forms of communication with candidates
Reporting and analytics tools
Automations to keep the hiring process moving
GDPR compliance
Easy-to-build, interactive career site
It's popular among small, growing businesses and doesn't quite enjoy the same recognition as Greenhouse yet. However, Teamtailor is an up and coming vendor to keep an eye on in the ATS recruiting software space.
Greenhouse vs Teamtailor: Recruiting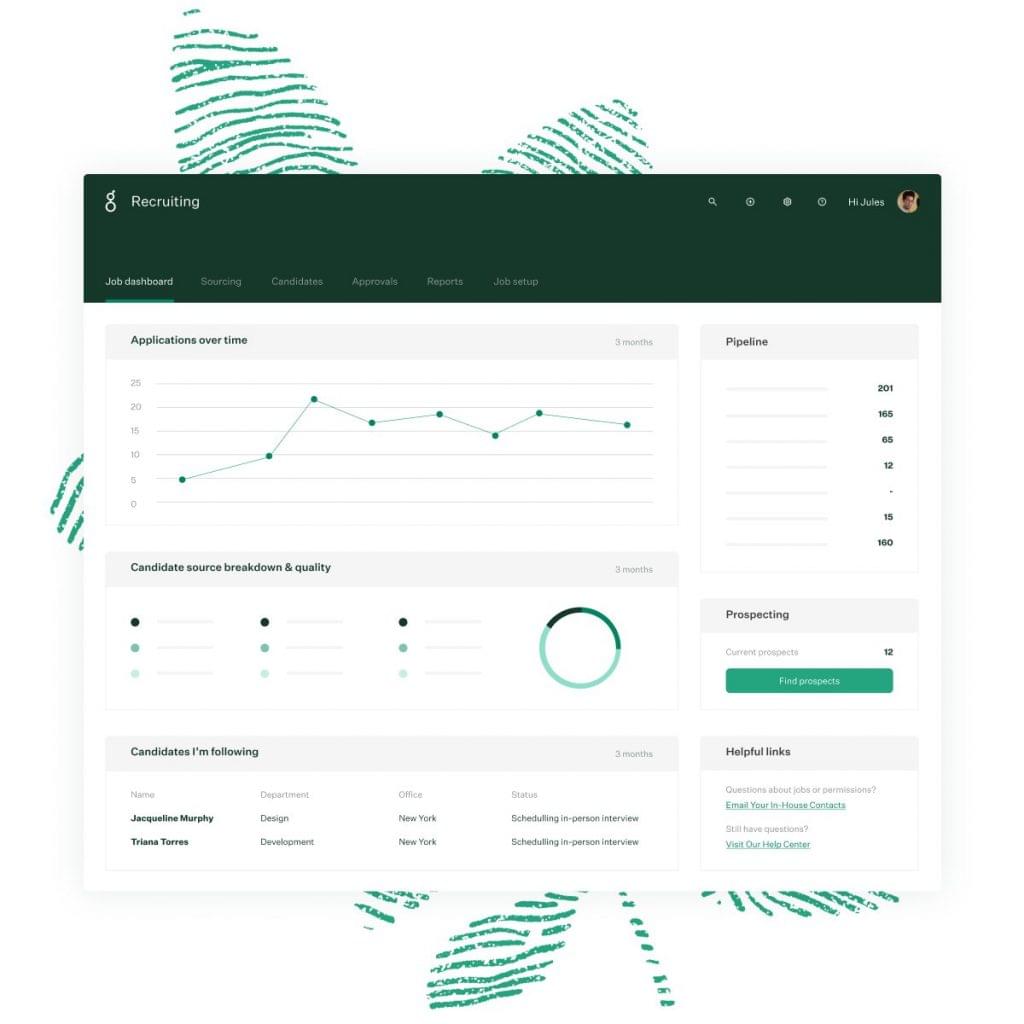 Greenhouse enables hiring teams to reach, nurture, and classify top talent. Reach the right candidates by first optimizing job listings in one place and then instantly publish job posts to over a thousand job boards.
If you don't want to post it anywhere and everywhere, Greenhouse generates recommendations on where to post jobs. Recommendations are based on job ad placement that generated a lot of highly qualified applicants.
Greenhouse also automatically capture prospective candidates' contact information with the Sourcing Automation add-on to start and track a personalized relationship with a candidate over time.
Read more about the role AI plays in hiring: How AI is Helping Recruiters Find Talent
Not all recruiting happens online. Greenhouse's mobile app functionality also includes an Events feature. This allows hiring managers to work with prospect data at in-person events, such as job fairs and recruiting events, eliminating the hassle of keeping track of business cards, resumes, and other documents.
Read more: Best HR Apps for Mobile
Greenhouse has a way to include employees in the recruiting process with its incentivized referral program. This feature provides ready-to-go social media posts that employees can easily share to their networks with customized links that allow HR teams to track where references came from.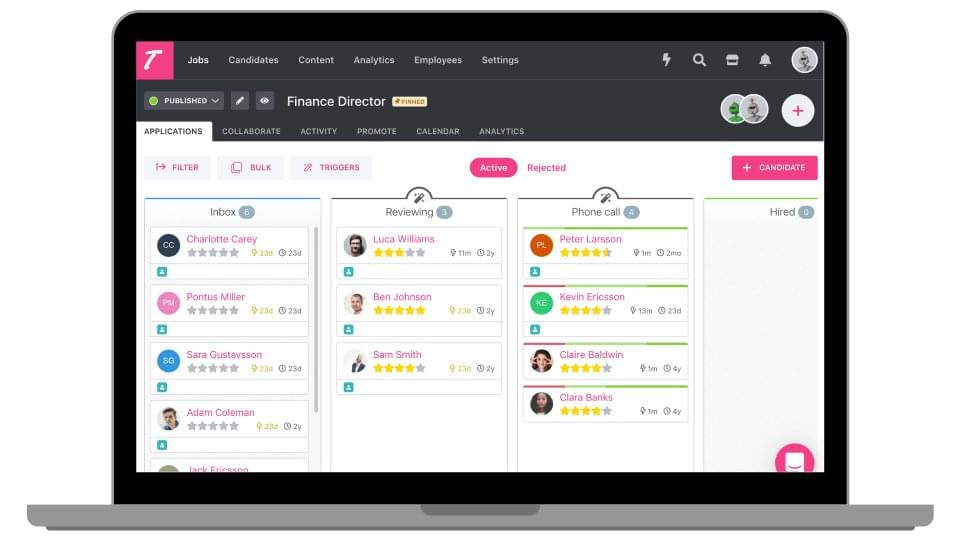 Teamtailor incorporates a range of features to help companies reach and communicate with the right candidates and increase your company's visibility among job seekers:
A mobile app
Employee referral system
Campaign pages and emails
Free and paid job boards
Social media integrations
SEO functionality
The mobile app allows users to manage applications and communicate with candidates on the go. Users can review and rate candidates and add notes to applications right from their mobile device. Employees can also leverage their professional contacts to help recruit new employees with Teamtailor's employee referral system.
Teamtailor enables users to craft branded campaign pages and emails that speak directly to candidates. Its user-friendly interface contains drag-and-drop block components to easily build the page. From there, simply link it to social media networks to drive traffic.
To manage all this visibility, it's easy to gain oversight over recruiting efforts with Teamtailor's customized recruiting funnel. This helps companies build an automatic pipeline of qualified candidates and manage relationships with them. Recruiting funnels feature custom stages, triggers, and bulk actions, HR professionals can easily manage recruiting relationships in the best way that suits them.
Winner: We love Teamtailor's user-friendly landing page building blocks and the customized recruiting funnel.
Read more: The Best Tools for Effective Employee Recruitment
Greenhouse vs Teamtailor: Applicant Tracking
Before applications begin rolling in, it's crucial to have an easy way to create and post a vacancy in your organization. Though Greenhouse doesn't have a built-in career site builder, it features a third-party integration, Ongig, that helps users easily create and customize a branded job board that integrates with your careers page.
Every role is different, so the hiring workflow should be as well. Greenhouse allows you to customize hiring plans for every role and tailor it to each member of the hiring team.
For example, while all members of the hiring team will want to see a content production candidate's resume, the hiring manager will need to be able to access, track, and report on the candidate's entire journey through the pipeline. Greenhouse also allows HR administrators to keep the entire hiring team on the same page by:
Controlling user access and permissions
Setting up automatic alerts and notifications
Centralizing communications
Greenhouse simplifies the search process with its automatic resume parsing that works in 25 other languages besides English. This feature comes in handy when sifting through hundreds of applications.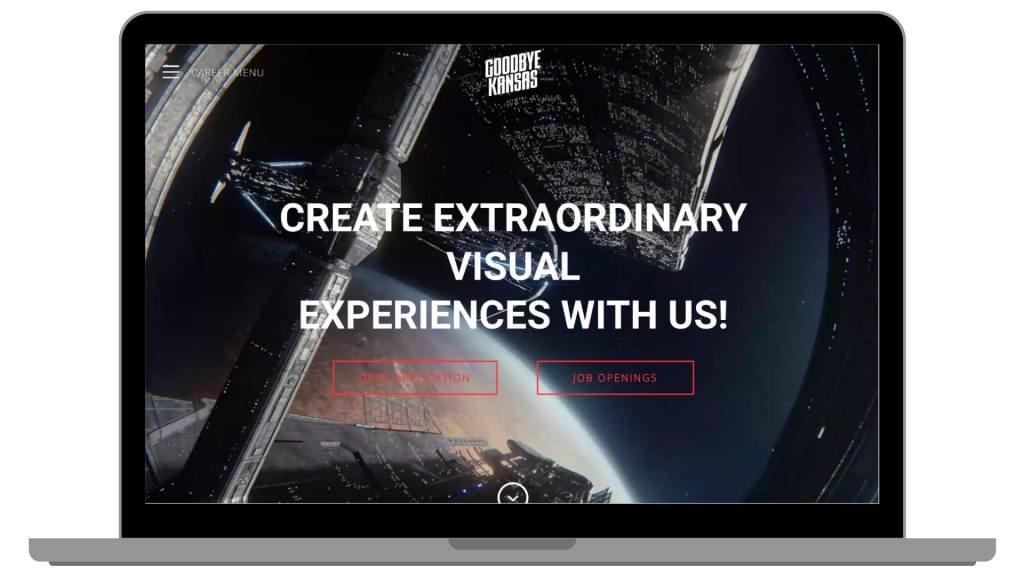 As with Greenhouse, Teamtailor allows HR team members to customize job application forms and prompts based on the role. In step with recent job search trends, Teamtailor even has the option of allowing candidates to upload videos.
However, video applications do open the door for bias, implicit or otherwise. Unlike Greenhouse, Teamtailor does not include features that help mitigate bias throughout the recruitment and hiring processes.
Whatever way you choose to customize your job applications, they will live on a customized, branded career page available through Teamtailor. These career landing pages provide candidates with the information they need while conveying your company's brand and culture.
Teamtailor does have a resume checker for keywords, but it's unclear whether this is an automatic resume parser or a part of its manual search functionality. Given user reviews about wanting more out of Teamtailor's parsing capabilities, the latter appears to be the case.
Teamtailor also offers centralized automatic communications supported with templates to avoid manual repetitive messaging. After selecting and fine tuning messages for interview invitations or rejections, you can schedule when the messages should be sent.
Winner: Greenhouse wins for automatic resume parsing.
Greenhouse vs Teamtailor: Interviewing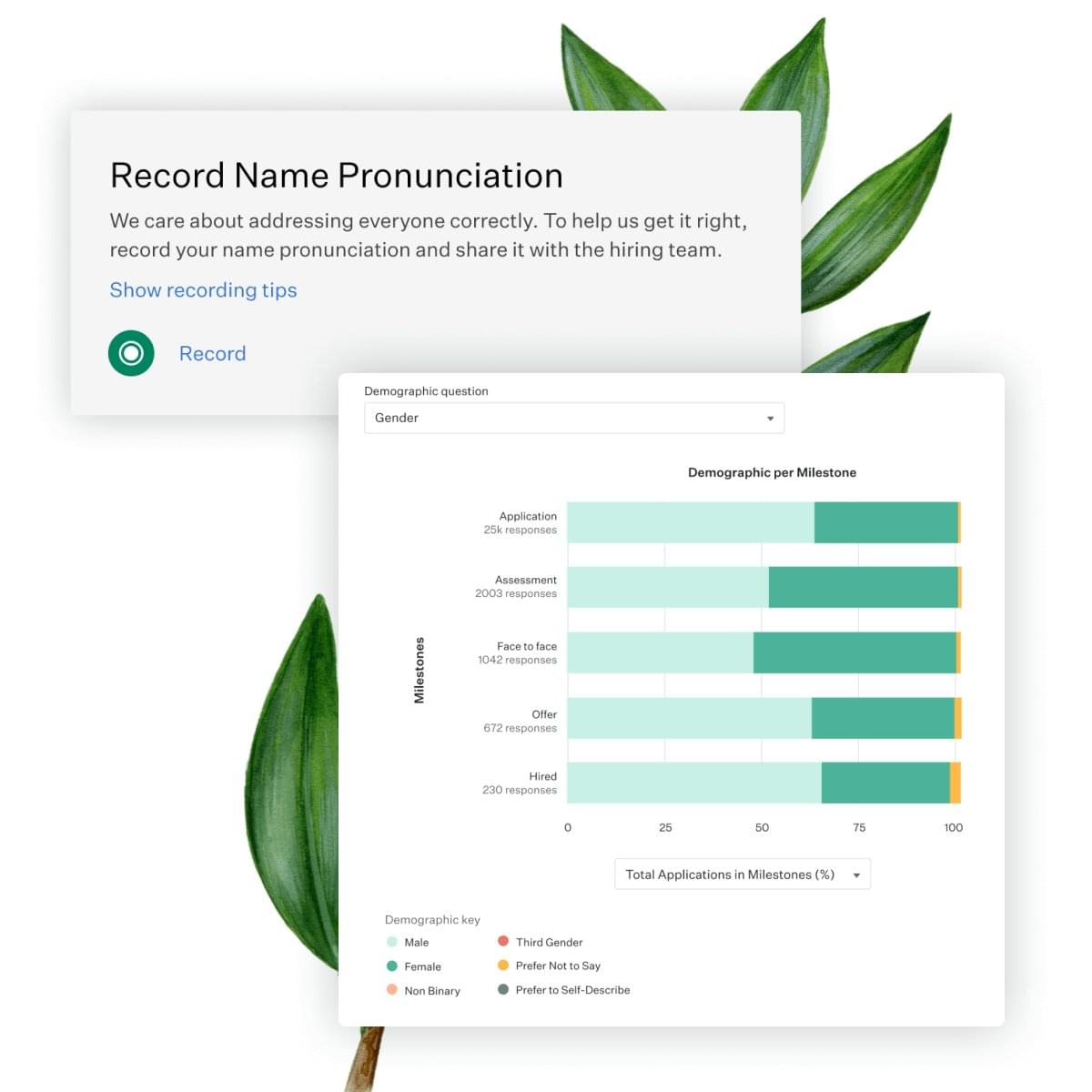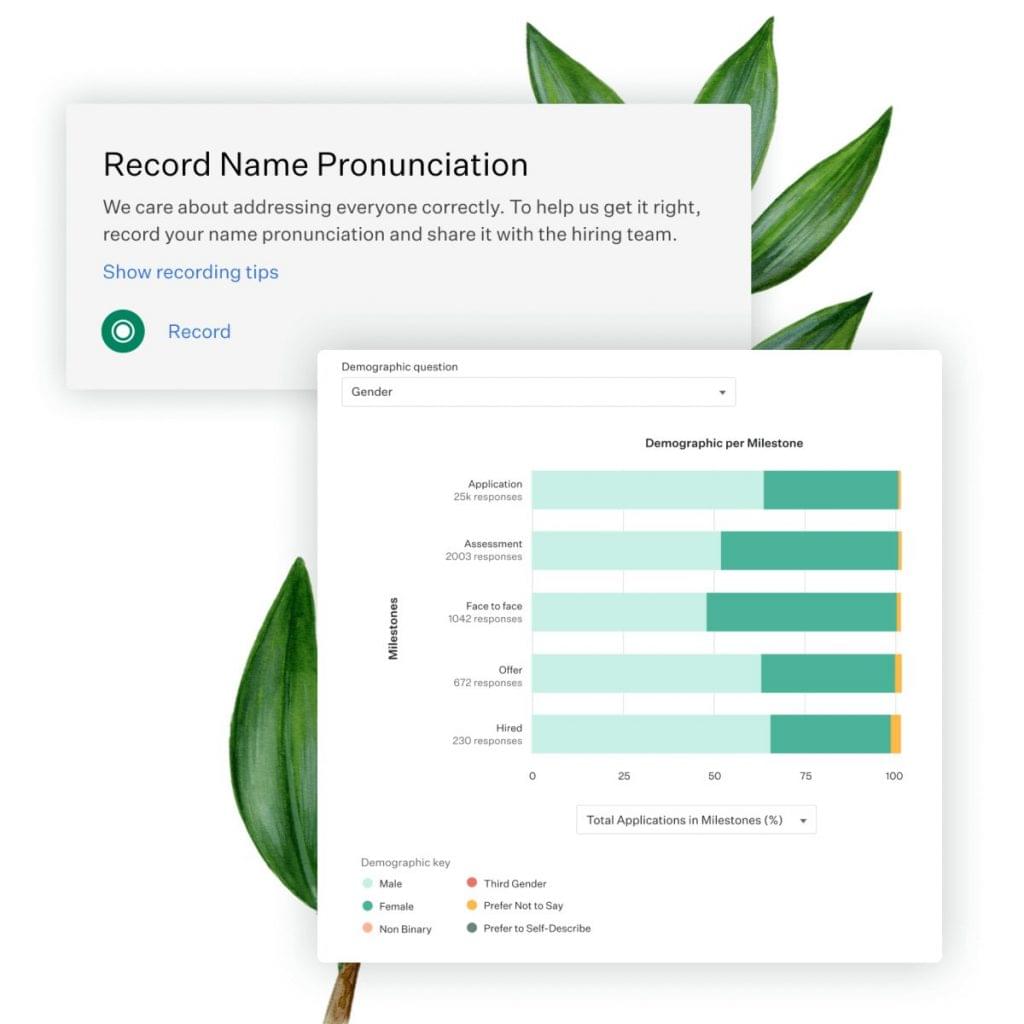 Greenhouse includes features to eliminate implicit bias every step of the way, especially as you narrow in on and engage with candidates you want to invite for an interview.
Before evaluating candidates, Greenhouse supports a fair and equitable procedure by having all members of the hiring team agree on candidate "scorecard" criteria beforehand. Greenhouse also provides the option to set up anonymous take-home assignments to increase evaluation objectivity among hiring team members.
With Greenhouse, candidates also have the opportunity to pre-record their names. This way, the hiring team has the chance to pronounce it correctly when it comes time to interview the candidate. Candidates may also indicate their personal pronouns, so that hiring team members know how to refer to them when discussing their qualifications and interview performance
Greenhouse integrates with popular video conferencing tools like Zoom, Google Meet, and Microsoft Teams to make conducting interviews easy. It also facilitates easy scheduling, allowing candidates to select a time that works best for them.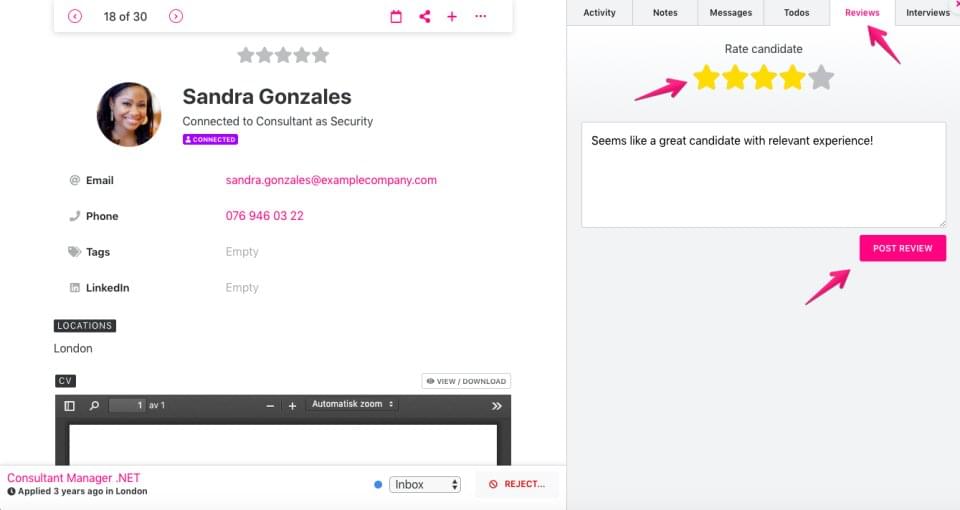 When evaluating and selecting candidates for interviews, Teamtailor empowers HR to do more with less. For instance, hiring managers can undertake bulk actions, like inviting ten candidates to interview, simultaneously.
Teamtailor's collaboration features are quite comparable to Greenhouse. You can invite colleagues to participate in your hiring processes as well as assign and track team member tasks. Users can tag other members of the hiring team with Teamtailor's application annotation feature. The hiring team can also add notes and ratings to applications whether in the mobile app or on a desktop.
Interview scheduling features in Teamtailor make it easy to agree on meeting and interview times with colleagues and candidates. Simply send the options to your candidates and let them pick a time most suitable to their schedule.
From there, make use of Teamtailor's supported third-party video conferencing tools, such as Jobma and Willow. From the website, it's unclear whether it functions with Zoom, Google Meet, and Microsoft Teams.
Winner: Greenhouse wins for features that support DEI and integration with popular video conferencing tools.
Inclusive hiring starts with a diverse recruiting team. Read more about it here: How to Select a Diverse Interview Panel and Improve Your Recruitment Strategy
Greenhouse vs Teamtailor: Pricing
Greenhouse does not offer a free trial and doesn't appear to offer its three product tiers any longer. Instead it has two main products–Greenhouse Welcome and Greenhouse Onboarding–to meet different needs.
Greenhouse Welcome focuses primarily on the new hire experience. It includes recruiting, onboarding, and reporting tools and is best suited to smaller businesses that need core ATS and recruiting software functions.
Greenhouse Onboarding, on the other hand, is more built out. It includes all features of Greenhouse Welcome plus:
New hire document administration and signing tools
Access to a broad integration ecosystem of more than 300 partners, including ADP, Bamboo, Namely, and more
This option is more suitable for medium to large enterprise customers. Interested customers must contact Greenhouse directly to obtain pricing information for these products.
Teamtailor offers a free trial, but no pricing information on its website. Its single product plan seems pretty straightforward, as it includes all features and unlimited users. This makes it a good option for smaller businesses who desire a simple, comprehensive solution. Teamtailor's recruiting software features and price scales up or down accordingly based on company size and needs.
Winner: We like Teamtailor's straightforward pricing plan that includes all features and unlimited users. Unless you need specialized hiring and recruiting workflows, this solution will work with any business size.
Greenhouse vs Teamtailor: Strengths and Weaknesses
Greenhouse's strengths are its:
Automated job posting and resume parsing
Organized candidate evaluation system
Inclusive hiring features
Greenhouse's weaknesses are its:
Clunky reporting tools
Non-user-friendly interfaces
Customer support
Teamtailor's strengths are its:
User access control
User-friendly career and campaign landing pages
Customer support
Easy implementation
Straightforward, singular product tier
Teamtailor's weaknesses are its:
Manual resume search and parsing
Limited integration with mainstream third-party tools, like Zoom and Google Meet
Lack of onboarding features for new hires
Which One is Right For You? Greenhouse vs Teamtailor
Neither vendor is a magic bullet solution. Greenhouse and Teamtailor are comparable when it comes to:
Collaboration
Branded career sites
Automated workflows and communication with candidates
Social media integration
Easy interview scheduling
Greenhouse is a better fit for businesses of any size, since it has two different pricing tiers to meet different needs, better automation features, and integrates with popular third-party tools. It also carries its customers throughout the entire hiring journey, from recruiting to onboarding.
Read more: Tips for Onboarding Remote Employees
Teamtailor is the better option for smaller businesses that only need basic, easy-to-use features for recruiting and hiring but not necessarily for the onboarding process. The great news is that as your company grows, you won't need to upgrade your plan and user count, as Teamtailor flexes with your company.
Greenhouse and Teamtailor are a tie when it comes down to the compared features, so start with the vendor that wins on the features your organization cares about the most.
Read next: Best Applicant Tracking Systems
Technology Advice is able to offer
our services
for free because some vendors may pay us for web traffic or other sales opportunities. Our mission is to help technology buyers make better purchasing decisions, so we provide you with information for all vendors — even those that don't pay us.