At first glance, it seems like picking the best job listing sites is easy. And yet, recruiters still struggle to find qualified applicants. Employers compete for talent not only in their local area but across state lines and even national borders, especially as remote work grows in popularity.
About two-thirds of job seekers look to job boards to find roles that match their qualifications, while less than half (46 percent) use social media. Many companies don't even post their executive-level jobs on these job sites, so your company could receive the lion's share of qualified applicants if you do.
These numbers demonstrate that recruiters need to be strategic about listing jobs online. Gone are the days of set-and-forget posts on generic job boards. Today, recruiters must think like marketers. Who is the audience? Where do they go? How can I reach them through all the noise?
Read More: Best HR Software for Small Business
To that end, we've compiled a list of the eight best job listing sites. When compared to other behemoths on the list, some of the niche hiring sites might seem inconsequential, but they can be great places to look if you need specialized talent. If you think you're going to use a generic job board to find a qualified developer that can write in every language you need, I've got a bridge in Brooklyn that I'll sell you.
We examined the websites below regarding their Alexa ranking (which indicates global traffic — lower is better), pricing structure, and the level of specialization required for most of the postings on their site.
For help finding the most qualified candidates for your job openings, recruiting software is the way to go. Our Recruiting Product Selection Tool provides you with a list of vendors that match your needs, so you can speed up the hiring process.
Table of contents
LinkedIn
Fast becoming the online replacement for your resume, LinkedIn unquestionably belongs at the top of our list. While it's not a job board at all, it is becoming the go-to place for recruiters to publicly post jobs. Applicants love it because they can auto-fill electronic applications using their LinkedIn profile. Recruiters love it because it's easy to gather information on candidates, and job postings can be shared by employees, friends, etc.
The cost to post jobs on LinkedIn is basically up to you. You set an average daily budget, and you're then charged based on that budget and the number of candidates that view your job. One thing to note: LinkedIn will charge you up to two times your daily budget in a single day, but it won't charge more than your total monthly budget for a 30-day period.
There is a huge range of jobs on the site from hourly jobs with little to no specialization needed to executive-level jobs requiring years of experience. Notably, all the top referring keywords are variations on the site's name, which indicates strong brand recognition among searchers.
Alexa Rank (Global): 17
ZipRecruiter
ZipRecruiter acts as a job board itself, but it also sends your job posting out to other job listing sites to help you reach candidates wherever they're searching. By sending out the job posting to other sites, you're more likely to reach niche sites that your ideal candidates are crawling but you may not know about. This site takes a more active role in recruiting, finding candidates that match your qualifications, and inviting them to apply. There are even screening questions to help you ensure the candidates are qualified.
ZipRecruiter charges a flat monthly fee and has several plans you can choose from. You can take advantage of a free trial to see how their service works for your business. There are a lot of hourly and mid-level jobs available on the site, but executive and C-level positions are rarer. If you need to post for one of these higher level positions, you're more likely to stand out on ZipRecruiter.
Alexa Rank (Global): 1348
Also Read: 4 Ways to Recruit Passive Candidates
Indeed
Although most people think of it as one, Indeed isn't technically a job board. Indeed is a search engine that aggregates job listings from all over the web — a one-stop-shop for job seekers and employers alike. Indeed appears as a referring domain elsewhere on this list five times, more than any site that isn't Google or Facebook. Indeed's referring keywords indicate strong brand recognition and functional relevance for recruiters. The site ranks high for users searching "jobs" and has a steady volume of inbound traffic. You can't afford to ignore Indeed.
Indeed allows you to post jobs for free, but you'll have better luck if you "sponsor" the job posting. This sponsorship works similarly to LinkedIn's pricing structure in that you set a daily budget and only pay when someone clicks on your job post. Because Indeed is so well known, the number of posted jobs in most categories is quite large. You'll need to carefully target specific searchers and make your postings stand out if you want to get noticed.
Alexa Rank (Global): 164
Upwork
Upwork is an online community of freelancers. Although mostly used for contract work, it's not unheard of for a freelancer to get hired full-time after their contract period. Regardless, freelance work is becoming more popular among job seekers and employers alike, so if you're posting a temporary or contract job, don't neglect Upwork.
Upwork basically works like a staffing agency in that they'll match you with a freelancer that meets your needs. You can sign up for free, but there's also a premium monthly plan with a few extra perks. Additionally, you'll pay an extra 3% processing fee on top of whatever you and the freelancer have agreed upon. You can hire virtual assistants, web and mobile developers, writers, designers, marketers, and administrative roles.
Alexa Rank (Global): 619
Also Read: 6 Recruiting Platforms That Help You Source Better Talent
CareerBuilder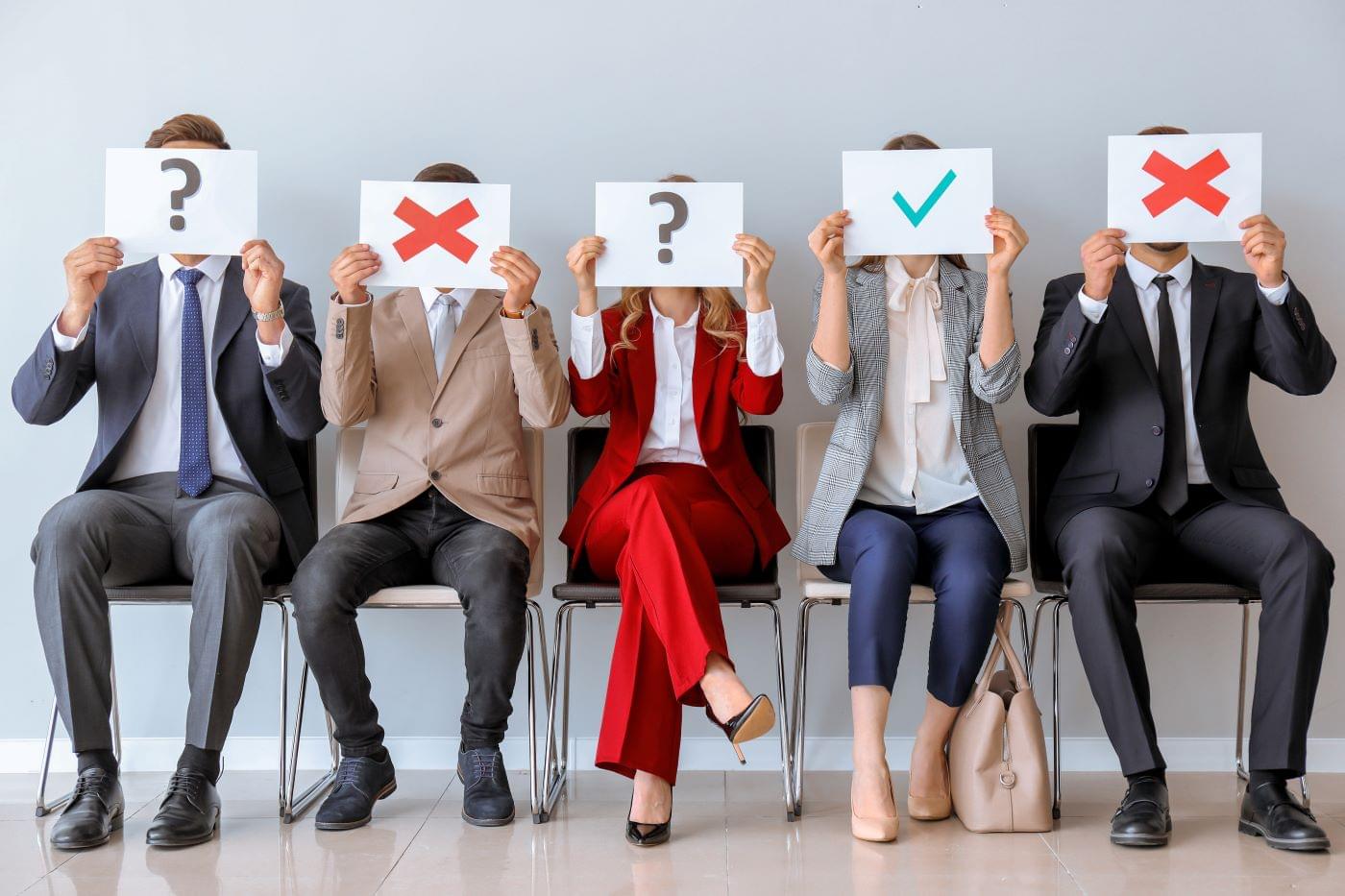 Another one of the original job boards (according to Wikipedia, the original), CareerBuilder has the name recognition and financial backing to maintain relevance even in the referral-driven recruiting world. Additionally, it's crawled by Indeed, so assuming you've posted here, it will show up in the results for anyone using the job search engine.
CareerBuilder offers each a single-time fee if you only want to post one job or a monthly fee with several plans available. The one-time fee is quite a bit higher than the monthly fee, so if you're planning to post more than one job, we'd recommend a monthly plan. As a general job board, CareerBuilder hosts jobs for most industries and any level of specialization.
Alexa Rank (Global): 1903
We Work Remotely
We Work Remotely is a job posting site focused only on jobs that can be done from anywhere. All listings are posted directly on their site, and they don't scrape from any other platforms. They boast the largest community of remote workers and claim that they're able to fill 90% of posted positions.
We Work Remotely offers prices for single job postings, or you can bundle several postings together for significant savings. Jobs skew towards the technology industry, but you can also post for marketing positions, design, copywriting, sales, and other categories. They even offer a remote hiring guide to help you ensure you get the best people.
Alexa Rank (Global): 14402
Dice
Dice is a niche hiring site, but for an ever-broadening niche: technology jobs. Employers list openings on Dice for business analysts, digital marketers, data scientists, and more. If you're a technology company or looking to fill a tech-related position, Dice is likely a good fit for you.
Like We Work Remotely, Dice does pricing per job post. You can either post one for a flat fee, or bundle several to save on the per-post cost. Unfortunately, there are no free trials, so you can't try the service before paying. Only technology jobs are posted, but they include part-time, full-time, and even contract positions, so you can choose the right fit for your company. You can even offer remote work if your company is equipped for that.
Alexa Rank (Global): 4739
TotalJobs
TotalJobs is a leading option for companies in the United Kingdom. In addition to job postings, TotalJobs publishes a fair amount of recruiting and career development content. Referring keywords indicate a mostly job-seeker audience, though a large portion find TotalJobs via Indeed.
Read More: Avoid These 6 Recruiting Email Mistakes
TotalJobs allows you to either post a job for six weeks and gather applicants that way, or you can pay for 30-day access to their database of candidates. If you've never worked with them before, there are new customer offers you can take advantage of to lower these costs. Applicants can browse jobs by skill level, time commitment, industry, and location. There's also a search feature to narrow down job listings.
Alexa Rank (Global): 5147
* * *
This list is by no means exhaustive. In fact, it was cut down from a larger collection of 50 sites we assembled. While you could try to post on every job board available, the better approach is to focus on a few of the most relevant and market them towards your ideal candidate.
To make your candidate search even easier, applicant tracking software integrates with your job board postings and filters through the candidates to find the ones that best match your requirements. Use our Applicant Tracking Software Product Selection Tool to get a short, customized list of software tailored to your business.
Top Human Resources Software Recommendations
Rippling is the first way for businesses to manage all of their HR, IT, and Finance — payroll, benefits, computers, apps, corporate cards, expenses, and more — in one unified workforce platform. By connecting every business system to one source of truth for employee data, businesses can automate all of the manual work they normally need to do to make employee changes.
Paycor's HR software modernizes every aspect of people management, which saves leaders time and gives them the powerful analytics they need to build winning teams. Paycor provides a full suite of HCM solutions with a single source of truth for employee data, so users never have to switch platforms, log-in to multiple systems, re-key data or open multiple spreadsheets. Everyday processes become simplified, allowing organizations to focus on their most important work.
BambooHR is an award-winning HR platform that helps your growing organizations automate, centralize, and connect your people data all in one place. It gives you a one stop shop to manage data, hire talent, run payroll, and help employees grow.
Need a Little Help?
Talk with a software expert for free. Get a list of software that's great for you in less than 15 minutes.
Technology Advice is able to offer
our services
for free because some vendors may pay us for web traffic or other sales opportunities. Our mission is to help technology buyers make better purchasing decisions, so we provide you with information for all vendors — even those that don't pay us.