What is VoIP software?
VoIP software (voice over internet protocol) facilitates making phone calls over the internet. This digital phone service is more extensible and often more reliable than a landline public switched telephone network (PSTN, also known as plain old telephone service, POTS) provided by the local phone company.
Companies and individuals can access VoIP phones wherever there's a reliable internet connection through a VoIP telephone or a computer. VoIP's portability makes it particularly useful for companies with distributed call centers and sales representatives.
Find Your New VoIP Software
Market-Leading VoIP Solutions
TechnologyAdvice.com may receive a commission from merchants for referrals from this website.
| Product | Average Rating | Business Texting | Video Conferencing | 800 Numbers | Encryption |
| --- | --- | --- | --- | --- | --- |
| | 4.47 | Yes | Yes | Yes | Yes |
| | 3.95 | Yes | Yes | Yes | No |
| | 4.30 | Yes | Yes | Yes | No |
| | 4.55 | Yes | Yes | Yes | No |
| | 4.00 | Yes | Yes | Yes | No |
| | 4.09 | Yes | Yes | No | Yes |
| | 4.18 | Yes | Yes | Yes | Yes |
| | 4.11 | Yes | No | Yes | No |
*rating based off average score for leading software review sites
These VOIP systems generally work well for businesses of any size and industry, but they can still be customized to meet the specific needs of your organization.
RingCentral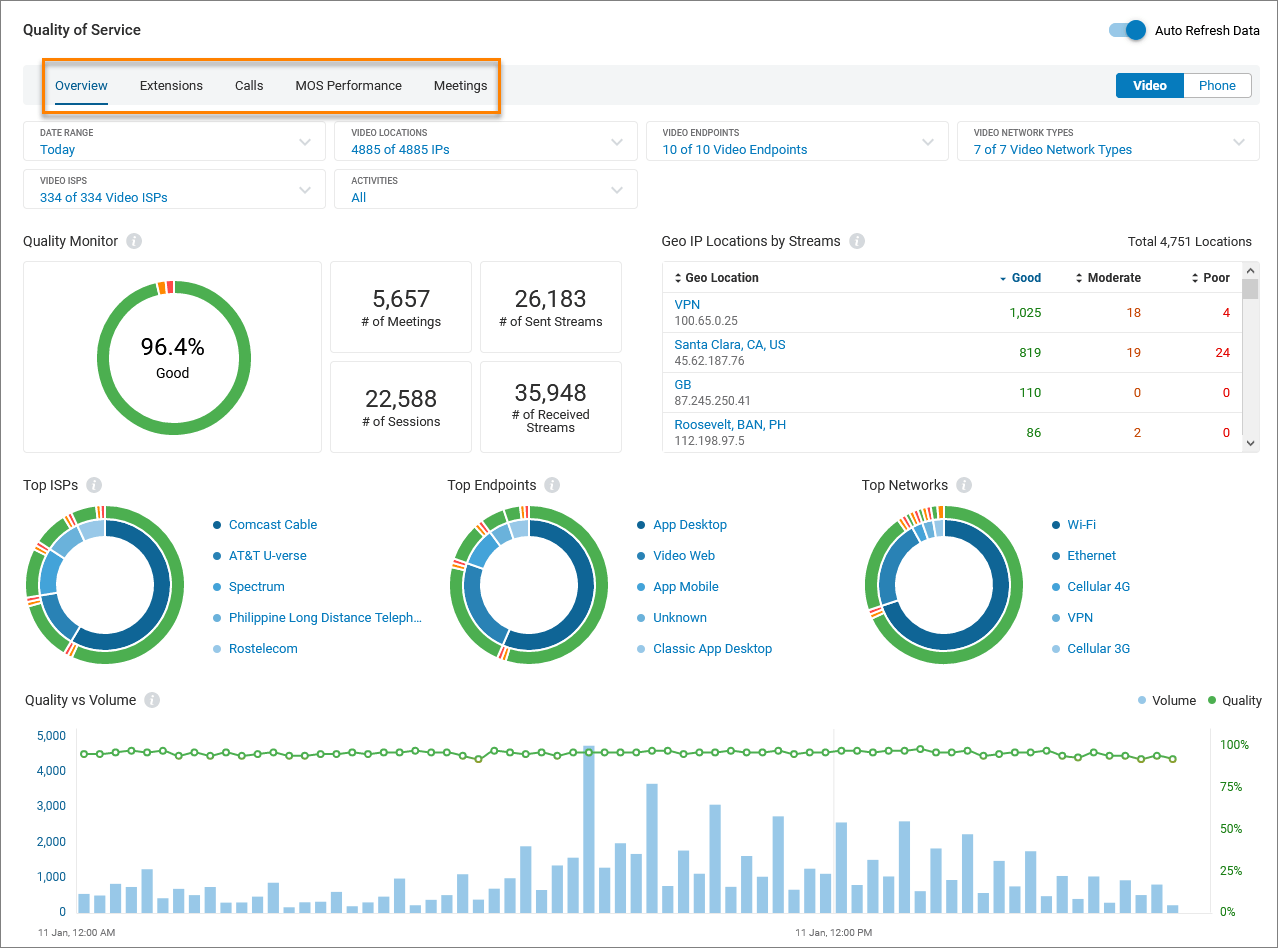 RingCentral is a business VoIP provider that offers cloud-based communications including message, video, phone, and collaboration features. It offers a number of different tools that you can buy as standalone products or as part of a unified communications platform. Features include:
Call screening
Internet fax
Call forwarding
Visual voicemail
Multi-level Interactive Voice Response (IVR)
Video conferencing
Team collaboration
Dialpad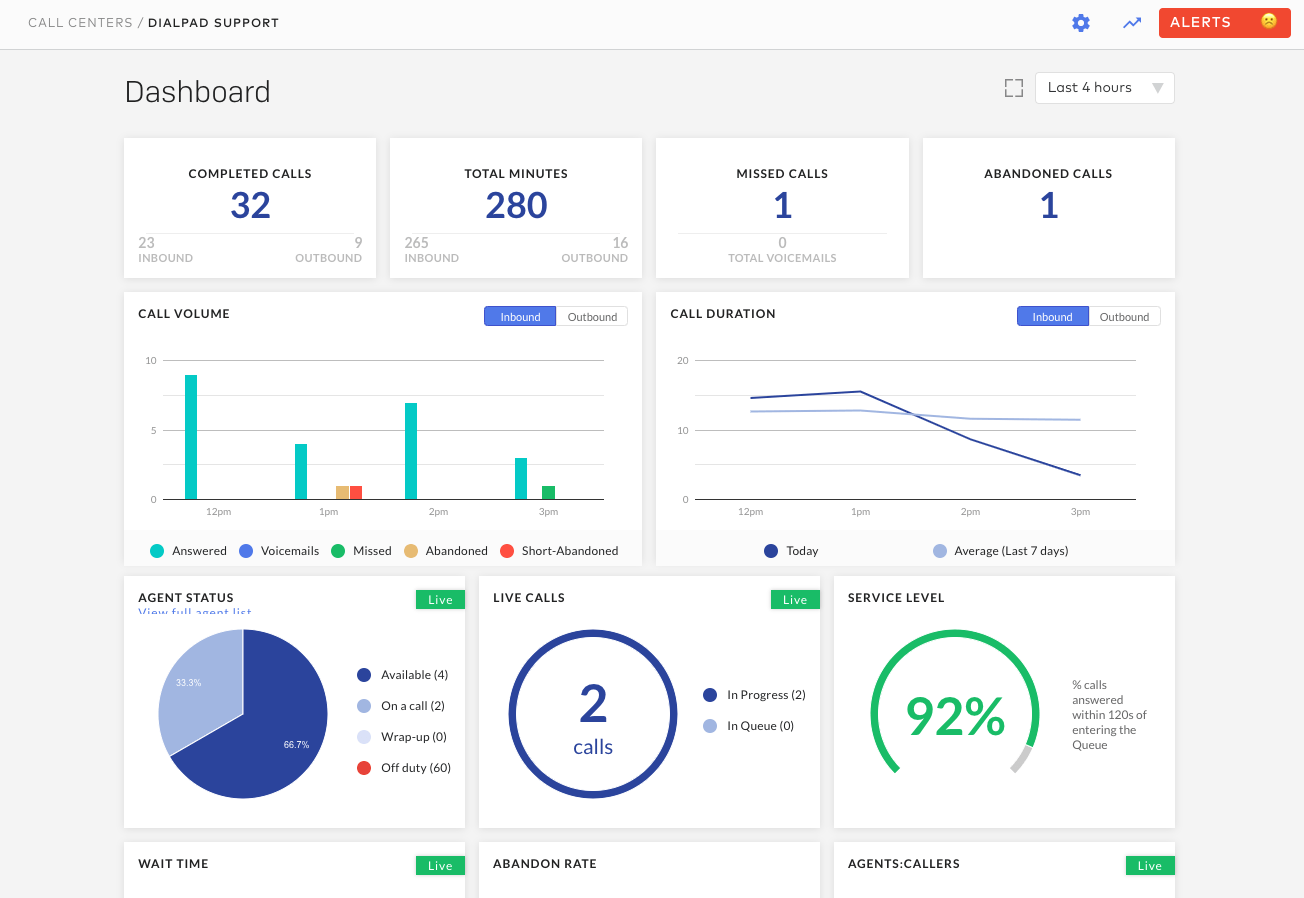 Dialpad is an AI-powered cloud communication platform that makes it easier and more efficient to connect and collaborate with your team through voice, video, messages, and online meetings. Features include:
Web portal
Call center recording
IVR system
Automatic call distributor
Virtual fax
Screen sharing
Secure conference call
Ooma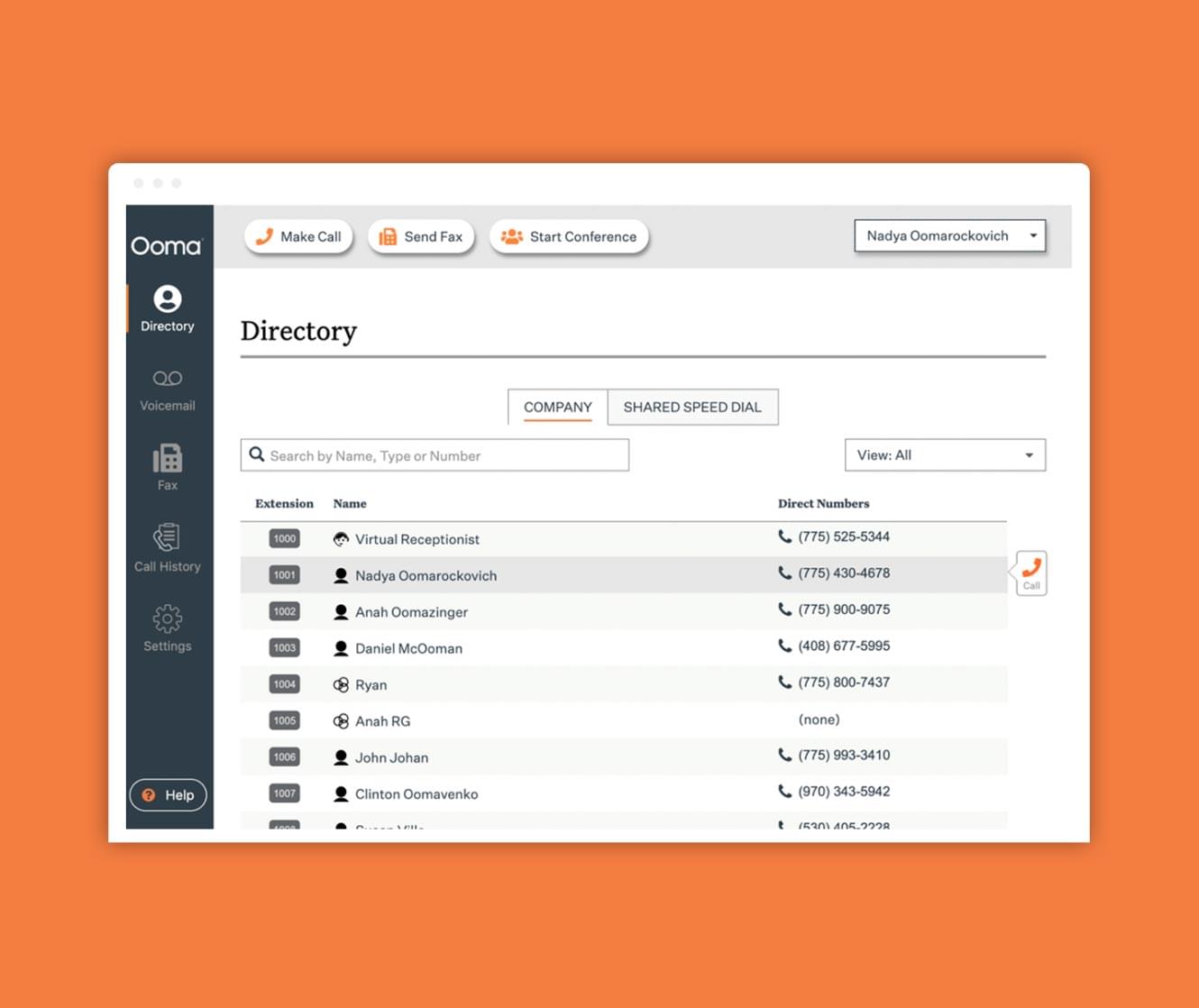 Ooma is an internet phone service provider for businesses and homes that also offers smart security systems. It provides users with personalized service to tailor a solution designed to make their unique business run more efficiently and effectively. The Ooma Telo device offers unlimited calls and redundancies that reduce static and feedback. Features include:
Mobile app
Video conferencing
Virtual receptionist
Enhanced call blocking
Ring groups
Multi ring
Hosted PBX
Ooma Office
From Ooma, Ooma Office is one of the top-rated solutions for remote teams. Users can collaborate from anywhere over video meetings, desktop, and mobile apps for a low cost that doesn't require a contract. Features include:
Big business features
Keep your current number
Mobile app
Team collaboration
Easy setup
Video conferencing
Hosted PBX
Phone.com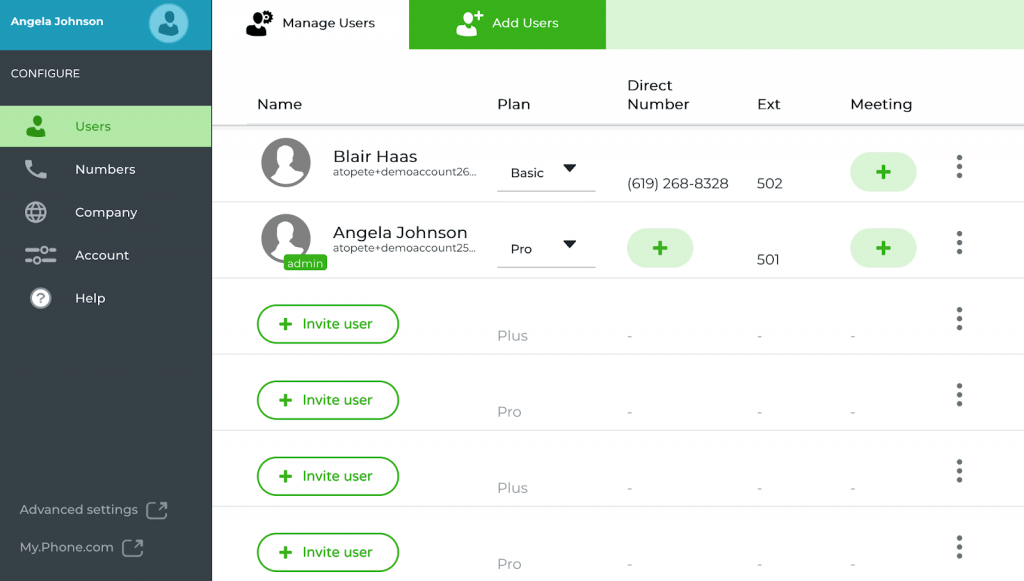 Phone.com is an affordable virtual business phone system that delivers cloud-based voice, video, SMS, MMS, and fax capabilities. Unlike virtual-only phone solutions, Phone.com is a true communications platform that can support physical phones as well as mobile devices and softphones. Features include:
Account management
Call blocking
Call screening
Hold music
Mobile App
Video conferencing
Voicemail
Nextiva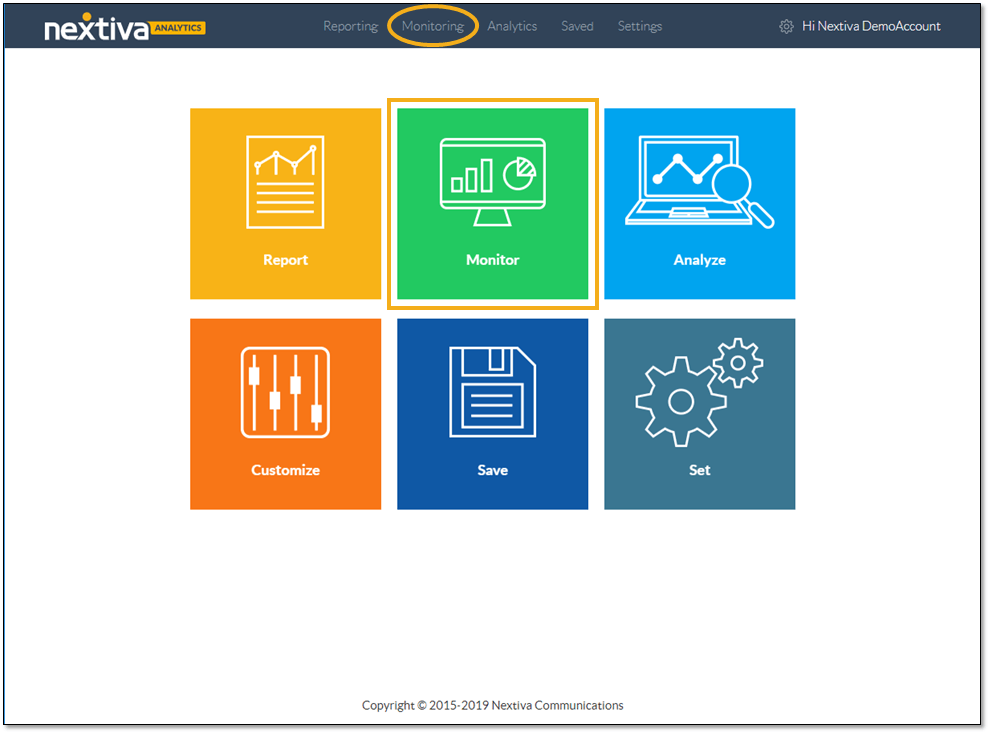 Nextiva is a business VoIP provider trusted by many organizations for their unified communications products, services, and support. Nextiva's solutions are designed to be flexible and scalable, allowing them to provide small business phone systems in addition to enterprise-level call center services. Features include:
Voicemail to text
Call forwarding
Call queuing
VoIP switchboard
Conversational AI
Anonymous call rejection
Three-way calling
Cloud PBX
Unlimited calling, faxing, and texting within the US
What's the difference between VoIP and PSTN?
PSTN uses analog signal transmission over copper loops. Companies and individuals have used these landlines since the introduction of the public telephone system, and they remain mostly unchanged despite vast technological advances in communications technology.
Though PSTN is fairly reliable, it was created before cell phones and wireless internet usage became common for businesses and consumers. Compared with VoIP, landline phones are inefficient and not flexible enough for modern businesses. For example, PSTN uses copper wire, so when an individual makes a phone call, no one else can use that portion of the line. Call centers and companies that do most of their business over the phone must maintain many phone lines with PSTN — or they could purchase a single VoIP account.
And aside from voice calls and faxes, PSTN does little else. Today, instead of copper wires, the majority of internet connections run on broadband and fiber optic cable. These connections send digital information over multiple channels, making VoIP cheaper and more versatile than traditional telephones. Contrary to PSTN, VoIP doesn't require dedicated phone lines — just an internet connection.
Which VoiP software is right for your business?
Business VOIP vs. residential VOIP
While many services offer free or cheap VoIP telephone and video conferencing software for individuals, these options typically do not scale for business use. Companies whose sales associates and call centers rely on telephones for the majority of their business tasks will need features and reliability not currently offered by residential VoIP providers.
Business VOIP is generally more flexible than residential VOIP and offers a higher volume of calling and texting. Business VOIP service providers offer more features than their residential counterparts, including conference calls, call forwarding and holding. Personal users, on the other hand, won't need these features, so residential service providers may only offer caller ID, voicemail, and call blocking services.
Additionally, business VOIP is more customizable than VOIP for personal use, allowing organizations to add lines, extensions, and features as their business grows and changes. They may even offer options for 800 toll-free numbers or vanity numbers. 
VoIP phone system comparison
VoIP service doesn't require dedicated phone lines; it taps into your existing local area network (LAN) to provide telephone services. This means VoIP phones can provide sophisticated functionality and scalability to businesses, usually at a reduced cost.
There are two main types of VoIP phones:
Hard phones are physical telephones that look and act like traditional office phones. Basic models have all the features of a normal phone, but high-end models may include an LCD screen to make contact management easier and provide caller ID. Sometimes called IP phones, hard phones connect to the LAN via ethernet cable.
Softphones are not physical devices. These "software phones" are applications that enable VoIP functionality on a computer, tablet, or smartphone. Hosted VOIP providers offer a virtual IP PBX that doesn't require hardware. Since these devices are not built for voice calling in an office setting, users will connect to the software via a headset with a microphone and speakers.
Benefits of VoIP software
Fewer repairs and maintenance needs
Voice over internet protocol software does not rely on the copper wiring necessary for most PSTN telephone systems but works over your LAN connection instead. That means VoIP systems don't need the infrastructure used by landline telephone systems, including installing wires, running lines on poles or underground, and repairs due to wear or weather. Instead, companies can access their phone systems through internet connections via wireless internet, cable, or fiber optics.
Scalability
Depending on your internet speeds and bandwidth capabilities, the call volume that VoIP phones can handle scales quickly. In contrast to landline telephones that would need each new number hard-wired into the building, VoIP systems can scale to new computers or hard phones where agents can field calls and use call forwarding to get them to the right person. 
And because VOIP systems are digital, you can do a lot more with them than you can a traditional PSTN, including video calling, call barging, and online fax. Additionally, automatic call distribution features make it easier for teams to handle a large volume of calls by automatically assigning incoming calls to available agents that have the appropriate specialty for the caller's needs.
Security
VoIP services can provide encryption and security settings that keep your data safe from prying eyes when in transit or at rest. But companies who prefer more control over their data safety can host their VoIP system servers on-premise where they can add firewall protection and extra encryption on their databases.
Improved training and QA
Companies that run their call centers and sales teams on VoIP phones can easily record all or parts of representative interactions with customers. This gives teams specific examples to call out for positive reinforcement, training purposes, and quality assurance.
Plus, caller ID features make it easier for agents to handle repeat callers because they'll be able to pull up notes before answering.
Cheaper international calls
Making international calls via a VOIP system is typically cheaper than it would be with a landline. However, one of the biggest advantages of using a VOIP system is that your service provider can assign you a phone number in countries that you make a lot of calls to. For example, if your organization is based in the US, but you do a lot of business in France, your VOIP provider can assign you a French number, and then those calls will be considered local for the purpose of billing. 
Risks with VoIP software
Legality
Due to its ability to make mass telephone calls and spam thousands of phone numbers with ease, VoIP calling has run into legal troubles in some countries. Check your local regulations to ensure your calling strategies remain within local restrictions.
Data security
VoIP tools run on servers, databases, and internet connections that need protection to guard against man-in-the-middle and eavesdropping attacks. And because call centers and businesses often pass personally identifying information over phone lines, companies should be aware of the risks to their data. Companies can use a VPN or other data security protocols like encryption and firewalls to protect business information.
Common VoIP features
Text chat and messaging
VoIP software has the ability to follow up on phone calls with text messaging via SMS or other consumer messaging software found in stand-alone or social media services. Or companies have the option to bypass calls and send messages through text or message services.
Texting features often require opt-in from consumers, but they can greatly decrease appointment no-show rates for salons, medical offices, and other appointment-driven companies.
Find me and follow me (FMFM)
Find me and follow me features in VoIP software allow individuals to receive phone calls wherever they are. The VoIP phone can be programmed to attempt to connect the caller with several different numbers in a series or ring several phones at once. Some systems alert agents to pick up a call with text messages or computer notifications. The company can configure its settings to notify agents on nearly any internet-connected device.
Companies with mobile workforces and distributed teams will find these features especially helpful, as agents can interact with customers from anywhere.
Voicemail transcription
VoIP can make voice recordings of voice mail messages for the company to listen to later, or those messages can be sent to the correct party in text format through voicemail to email transcription. While transcriptions are not 100 percent accurate, VoIP providers will often pair the transcription with the original voice recording to provide further context.
Auto dialer / predictive dialer
An auto dialer or predictive dialer automatically makes VOIP phone calls from a list of preferred numbers. Many VoIP systems connect directly to an outside source of customer data including helpdesk, call center, CRM, or marketing automation software.
When someone picks up the call on the receiving end, the software then connects the call to an agent. Predictive and auto dialing gives administrators control over the phone numbers that each agent calls and ensures that the agents work through the maximum number of calls possible.
Shared line appearance
Shared line appearance connects agents and associates within and across offices. It allows teams to transfer calls from desk to desk seamlessly, and even lets agents pick up a call at a colleague's desk.
Mobile application
Many VoIP providers offer access to administrative features through a mobile app. These apps may include the full range of features under the user's contract, or they might provide a select few that are most helpful for the user.
Analytics
VoIP systems produce hundreds of thousands of digital data points from call metrics to agent data. Administrators can access these data points in an analytics dashboard to understand the company's usage of the VoIP features, track and improve the success rates of individuals and teams of agents, or better understand how their lists respond to different calling scripts.
Considerations for choosing the best VOIP providers
Pricing for VoIP service varies. Most VoIP vendors provide the same basic functionality, with the ability to add custom features. The monthly cost of your system will depend on the following factors:
Company size
How many locations do you have? How many phones do you need? Vendors may charge per phone, and multiple offices will add complexity to your system, which will be reflected in the price.
Customizations
Premium features such as conference calling are often added on top of the monthly fee. Additional usage charges for long-distance, call recording, or software for mobile phones may also impact pricing.
Industry regulations and legal requirements
Industry regulations and legal requirements may affect which vendor you choose and the ultimate cost of a VoIP service. Businesses in the financial sector may require encrypted calling or other security features, while hotels may need to meet safety and privacy standards.
Deployment
Call switching and line management are handled by a device called a public branch exchange (PBX) or key system unit (KSU). You can host a PBX on-premise, or avoid the expenses of purchasing, installing, and maintaining the hardware by hosting it in the cloud. VoIP pricing varies among providers, but most VoIP vendors offer cloud, on-premise, and hybrid approaches. You may also require additional services such as SIP trunking, which can be included by the vendor or through third-party integration.
Data security
When VoIP systems have direct, unprotected connections to CRM software and databases, bad actors have a greater opportunity to access customer data through malware, man-in-the-middle attacks, and other data security breaches. Check to see if your VoIP provider includes firewalls and encryption in the monthly subscription or as an add-on fee. You may want to look into adding your own IT security software for an added layer of protection.
Best VoIP applications by company size
Any business that needs to talk to customers or other employees can benefit from a VoIP system. Though enterprises often require more powerful tools than smaller businesses, the use cases across business sizes are essentially the same. Let's examine some of them more closely.
Startup
A new company with no existing business phone service can use VoIP services to reduce costs and track expenses. A simple solution that enables phone software to run on employee computers should come with basic features such as voicemail and call routing. If employees use their own phones, look for a vendor that has a native mobile application. This will allow employees to log in through the company account, which provides branded call logs to aid reimbursement of employees.
Best VOIP systems for Startups:
SMB
A hosted PBX is a good choice for small or medium-sized businesses that have little or no IT resources. If SMBs choose a provider that offers a cloud PBX, then hard phones that connect to the company's LAN are generally the only hardware necessary. Companies with the resources (or preference) to manage onsite hardware should consider a hybrid solution that allows calls to be directed and managed between multiple phones.
Best VOIP systems for SMBs:
Enterprise
Large enterprises need a VoIP system that can manage thousands of employees and remote offices. Companies with a mobile workforce not only need desk phones on-premise but softphones set up on their laptops or cellphones to use while traveling. Enterprises may wish to manage their own PBX hardware in each separate office, rather than choosing a voice over IP service with a hosted PBX.
Best VOIP systems for enterprises: