At some point, the sales or marketing leader of any small business takes stock of all the spreadsheets that run their company and realizes they need a better tool. And CRMs with sales and marketing functions like Infusionsoft by Keap and HubSpot are there to help. But which sales and marketing platform is better? This comparison review attempts to answer that question.
While Infusionsoft and HubSpot are two of the most popular sales and marketing platforms, they aren't the only options. We can help you find the right CRM software with all the sales and marketing extras you need today. Click on the banner below to fill out the form for a short list of CRM tools, or contact us for more information. (Article continues below banner.)
Please note that some of the links in this article are affiliate links and at no additional cost to you, we will earn a commission.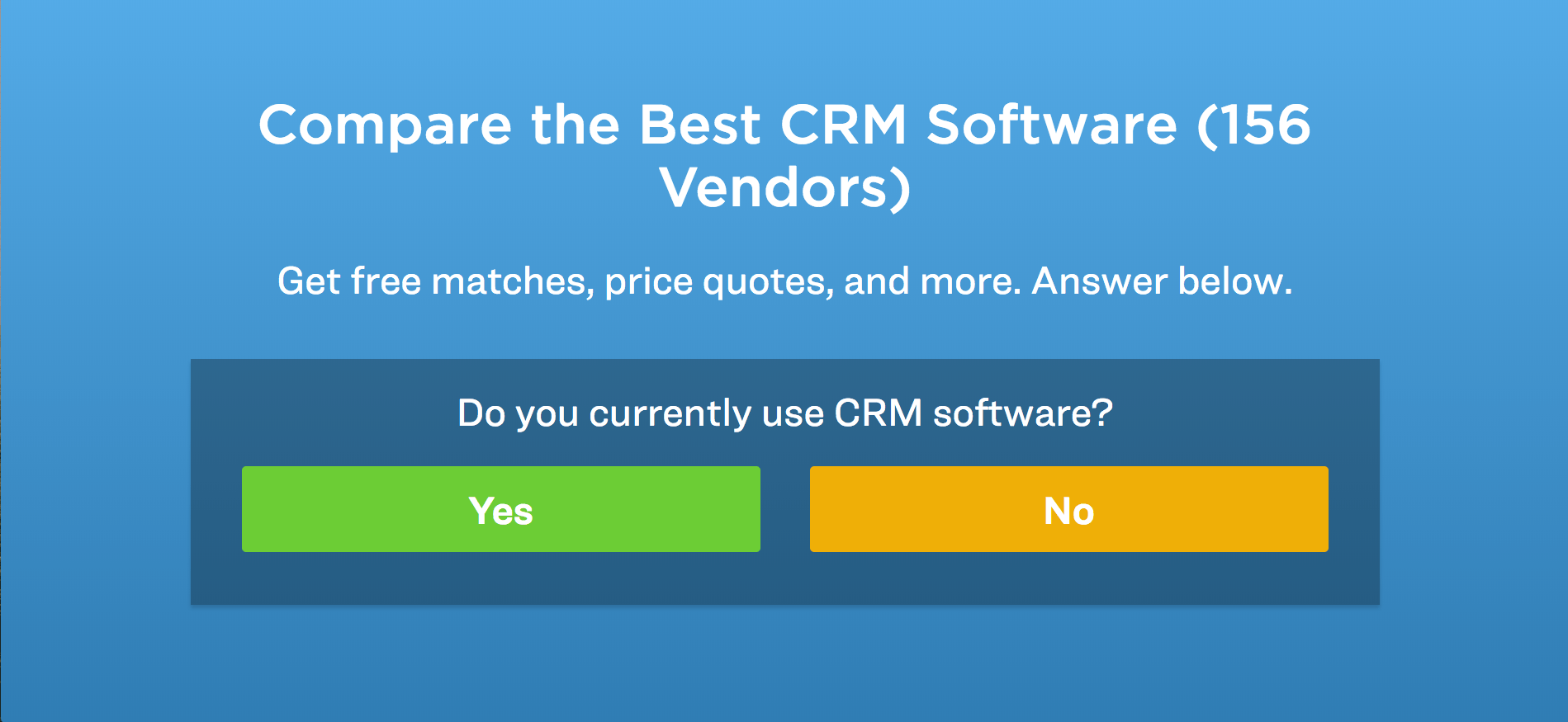 Who should buy Infusionsoft or HubSpot
Both of these tools are designed to be your first CRM for sales and marketing. Infusionsoft is designed for small and growing businesses that need sales support and marketing features all in a single software.
HubSpot offers many of their entry-level tools for free, but the main sales, marketing, and service automation offerings scale from small businesses up to enterprise corporations.
Pricing and plans for Infusionsoft vs HubSpot
Both of these companies offer pricing based on the number of contacts and features you need.
Infusionsoft includes all sales and marketing features with its CRM. Sales automation is available at the Pro tier, and Premier includes 10,000 contacts and online selling features. They also have high volume plans available by request should you outgrow the contact limit. New accounts must purchase one of three available Kickstart plans to ensure a successful onboarding. This one-time purchase gets you set up quickly and correctly, so it's worth it.
HubSpot offers 1,000 contacts for Starter and Professional plans. Storage jumps to 10,000 contacts for the Enterprise plan. Choose from several plans within the Marketing, Sales, or Service Hubs or create your own bundle to include a custom number of contacts, users, apps, and professional services. Although they don't make a big deal of it on the pricing page, HubSpot also requires companies to purchase an onboarding plan for many of the packages.
CRM

In addition to contact storage and organization, the Infusionsoft CRM captures information for new contacts via lead forms and landing pages, and users can upload their existing contacts via API or spreadsheets. Automated information capture tools track customer behavior on the company website and tag users according to website behaviors for easy segmentation. The user behavior tagging also feeds the robust lead scoring tools that notify sales reps when a contact moves closer to a conversion.
HubSpot's CRM is a free tool you can use with or without signing up for all the other HubSpot Sales and marketing tools. The CRM includes lots of features despite its (lack of) price tag, including:
Appointment setting
Gmail and Outlook integrations
Email tracking
Reporting dashboard
Deals
Ticketing
Pop-up forms
If you only want a CRM, HubSpot wins the contest hands-down. The CRM is free forever up to 1 million contacts. That's a pretty sweet deal, but HubSpot offers it because they know all good sales and marketing teams will eventually need more in the way of automation and marketing tools.
Marketing automation
Infusionsoft's marketing automation tools help small businesses set up their first marketing nurture campaigns with automated email cadences and custom landing pages. Use the landing pages and lead forms to capture contact information, then follow up quickly with leads via the automation features. Companies can also use the A/B testing features to choose the best email format and engage more users.
HubSpot's marketing automation tools work in tandem with the company's HubSpot website, which gives teams the option of coding custom pages or using a visual builder for drag-and-drop convenience. The content strategy tool helps marketers build webs of content to attract and capture contacts at any stage in the buying process, and email marketing cadences move those contacts down the buying funnel.
Sales automation
Infusionsoft's sales automation tools track and improve how customers move through the sales pipeline. The tools track customer behaviors, sales emails, sales processes, and team workflows. Infusionsoft's automation features promote the use of formal sales processes, which in turn help sales teams to improve upon those processes. Infusionsoft also automates the quote process with alerts and notifications for completed quotes and payments.
HubSpot's sales automation tools work through personalized email cadences and contact features that help sales representatives connect with more leads and close more deals. Use the email templates to quickly build email sequences and test emails against one another to find the best-performing outreach. Customer interatction data from each of these emails and touches gets logged automatically in the CRM, and reps can view a customer profile right in their inbox for better-informed and personalized emails.
Online sales
Infusionsoft's online sales tools work great for teams that don't need a full ecommerce site but still want to sell products. Use these tools to build product pages for all or a targeted segment of your audience. Customize the message, the page template, and even the product offering to capture the most sales from different customer profiles. Set auto-responders to thank the customer for their purchase and suggest similar products. Purchases made on these pages get automatically logged in the CRM for easy follow-up sales.
HubSpot doesn't offer online sales tools directly in their apps, but you can connect your account to several ecommerce, loyalty, and selling outreach tools. Many of these connections are free with subscriptions to the services.
Major features
| | | |
| --- | --- | --- |
| | | |
| Features | Infusionsoft | HubSpot |
| CRM | Y | Y |
| Sales automation | Y | Y |
| Service automation | N | Y |
| Marketing automation | Y | Y |
| Online selling | Y | N |
| Payments | Y | N |
| Website builder | N | Y |
| Landing pages | Y | Y |
| Lead forms | Y | Y |
| Email marketing | Y | Y |
| Lead scoring | Y | Y |
Pros and cons
Pros of Infusionsoft
Low monthly fee, add on extra users and contacts as needed.
Built-in online sales and payments tools.
Reporting and analytics for sales, marketing, and administrative users.
Dedicated onboarding support.
Over 1,000 apps, campaigns, and services available in the app marketplace.
Cons of Infusionsoft
Limited contacts with each of the pricing tiers. Companies with many contacts will need to purchase extra space.
Both Infusionsoft and its sister software, Keap, are built for small businesses. Companies that grow quickly and need tools that scale might find themselves switching to an entirely different software.
Pros of HubSpot
Can scale from small business to enterprise-ready.
Available customer service add-on to manage customer requests and communication after the sale.
CRM and several sales and marketing tools are free forever, so the team can test them out before committing to a monthly plan.
Highly regarded educational tools for sales and marketing teams including local user groups in many areas.
Cons of HubSpot
Higher monthly cost for Professional and Enterprise tiers.
Required onboarding costs vary for different product modules.
Integrations and app marketplaces
There's a lot to get excited about when comparing the app marketplaces and integrations for Infusionsoft vs. HubSpot. Both companies have ongoing relationships with hundreds of apps across sales, marketing, ecommerce, reporting, and other tools. Infusionsoft's marketplace also includes service companies that you can hire to help you improve your sales and marketing strategies.
Onboarding approach
Infusionsoft requires payment for a one-time onboarding package that includes help with data migration, training, and setting up your first campaign. Choose from three onboarding packages depending on the amount of help you need and what you can afford.
HubSpot requires onboarding for most of their sales and marketing products to get customers off on the right foot and ensure they set up their campaigns for success. These prices depend on the modules you subscribe to, how many users you have, and how much data needs migrated from previous systems.
Training and continued learning
Infusionsoft offers a help center, a user community, and dedicated customer support. Depending on the onboarding package you choose, your company can receive anywhere from 2 hours of training to a dedicated training contact just for onboarding. There's a wide variety of how-to and educational videos located on the website, and you can contact a service rep 24/7 for chat support.
HubSpot is a leader in the sales and marketing space because they put time and effort into their educational content. Whether or not you're a HubSpot customer, you can access free sales and marketing educational content on the HubSpot blog, courses, and resources. HubSpot also offers support and training for customers at any time.
Conclusions
Infusionsoft vs. Hubspot is a tough matchup, as both systems provide extensive sales and marketing tools for small businesses. Both systems have powerful automated features that will speed customers through marketing and sales pipelines, but these features don't come cheap. After the initial onboarding cost of either tool, the monthly subscription can quickly add up, especially for growing companies.
That said, Infusionsoft is great for companies who are just starting out that need a dedicated pipeline tool to improve sales processes. The features and modules in Infusionsoft will carry a small business through several years of growth.
HubSpot is perfect for growing companies who need a centralized location for their customer-facing software. The integrated system of website, sales, marketing, and support tools can improve the company's reporting and bring clarity into the marketing and sales pipelines for businesses of any size.
Uncertain whether Infusionsoft or HubSpot are the right sales and marketing software for your company? TechnologyAdvice matches companies with the right software for their needs every day. Contact us today for a short list of recommended software, or click on the banner below to fill out a form for your recommendations.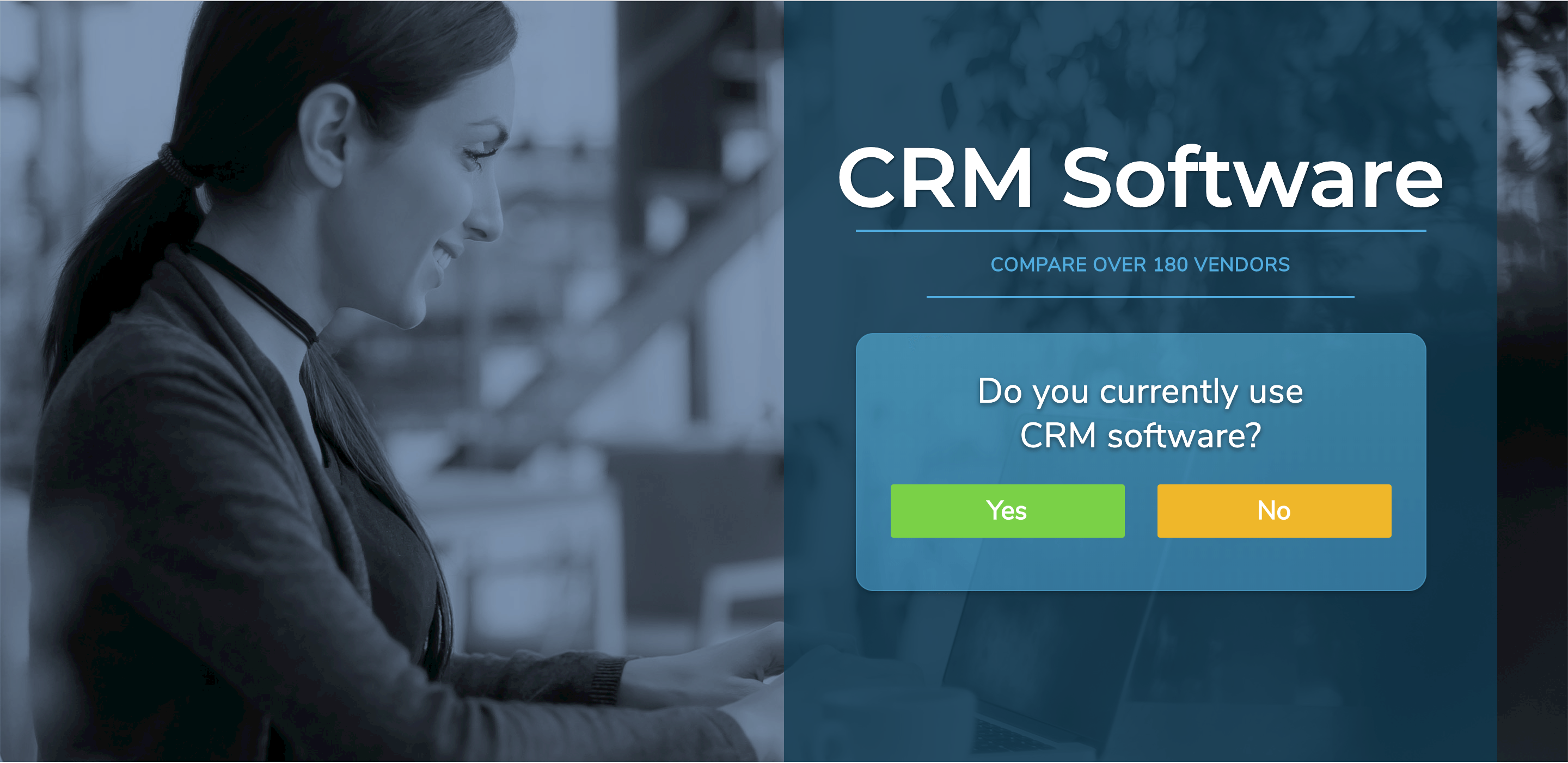 Top CRM Software Recommendations
Create a better way to work with Wrike work management software. Automate time-consuming admin tasks so you can focus on work that matters most. Kick-start projects and workflows with pre-built templates, increase collaboration with intuitive communication tools, and boost visibility with a variety of project views. Visualize projects with Gantt charts or Kanban boards and keep stakeholders informed with automated reporting and status updates. Anything is possible with Wrike at your fingertips.
HubSpot is an intuitive CRM that makes managing your sales pipeline a breeze. Everything you need to track important metrics, set up time-saving flows and automations, manage clients seamlessly, and grow your business is available in one tidy dashboard. Plans are available for businesses at every stage of growth, starting at 100% free. Start taking the guesswork out of business management today with HubSpot CRM.
monday sales CRM is the customizable, no-code CRM that allows you to control your entire sales funnel and close more deals, while simplifying communication and collaboration. Automate manual work, capture and import leads, and centralize deal and contact info, all in one place.
Need a Little Help?
Talk with a software expert for free. Get a list of software that's great for you in less than 15 minutes.
Technology Advice is able to offer
our services
for free because some vendors may pay us for web traffic or other sales opportunities. Our mission is to help technology buyers make better purchasing decisions, so we provide you with information for all vendors — even those that don't pay us.