Data analytics might be the closest thing we have to fortune telling in modern business, and a quality embedded analytics tool can give your company a powerful edge. Organizations look to statistical trends to anticipate future outcomes and prepare for them.
Business intelligence (BI) tools are the answer. We look to these software-as-a-service (SaaS) tools to help us turn the noisy data into something from which we can learn and benefit. The good news is, many of these tools give us a glimpse into the future via embedded analytics.
ALSO READ: What is Embedded Analytics?
Top embedded analytics tools
Microsoft Power BI: Best for security/compliance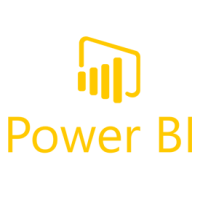 We'll start with Microsoft's proprietary solution: Power BI. Because it's built by Microsoft, it offers all of the same business-focused cybersecurity features as other Microsoft products. Organizations that choose to use Office 365 for improved file security, for example, will likely find a lot to love about Power BI, especially internal use.
Power BI also features an "analytics playground," where functionality and features can be test driven, and where updates can be previewed ahead of full deployment.
Qlik Sense: Best for customizable integrations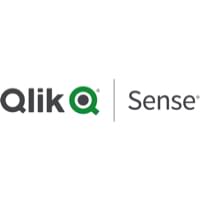 Qlik Sense is heavily focused on providing flexibility and customizability to dev teams who wish to implement it. First and foremost, it supports an open-source library to facilitate easier integrations across a multitude of environments.
It also provides numerous automation options, so product teams can integrate analytics tools directly into their data life cycles. DevOps teams can leverage this to improve their ability to provide seamless user experiences.
Powered by Looker: Best for data modeling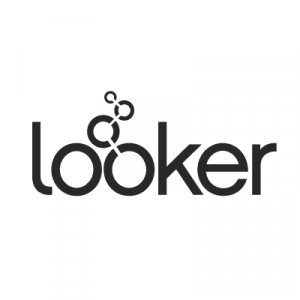 Powered by Looker is a Google Cloud product that does for BI data lineage what Google Docs did for document editing. It provides a way to track changes and review the history of the database.
The app itself is web-native, and features a web-native interface, regardless of where it's embedded. This makes it more user friendly to lay professionals. Where it really shines is what it offers data science teams.
Tableau: Best for data visualization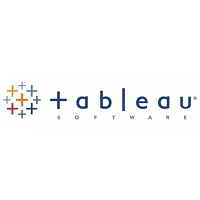 True to its brand name, Tableau offers some of the smoothest, most aesthetically pleasing analytics options from the perspective of end users. Built with external embedded implementations in mind, Tableau can power a web page, web portal, or external-facing app with equal ease and simplicity.
The tool can be white labeled, further indicating its intended use as the analytics engine for apps built by different brands.
As for external users, they get a variety of customization options, all with minimal complexity. Most visualizations can be created and edited with drag-and-drop tools, so users can focus on the key performance indicators (KPIs) they benefit from most.
Domo Everywhere: Best for simplicity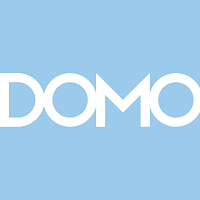 Domo as a stand-alone business intelligence solution has been available for a while, but its embedded version, Domo Everywhere, is a bit more recent. Don't expect a heavily pared-down version though, as it still brings a full suite of features to the table.
Like Tableau, Domo Everywhere offers a visually appealing user interface (UI) experience and white label presentation. It also provides external users with a high level of flexibility to build the dashboards and visualizations they want. Almost all of its functionality is self-service, meaning users can adjust and customize as needed, without having to get technical support.
Dundas BI: Best for multiple businesses
Where the previous BI tools focused on singular deployments (to an internal organization or into a host app that faces external users), Dundas BI is aimed at "multi-tenant" use cases. Whether the host needs it housed on-premises or is deploying to the cloud, Dundas BI offers an analytics engine for those who need to power a variety of apps, platforms, and websites.
The multi-tenant architecture makes it easy for instances and deployments to be isolated via a virtual private cloud. The separation improves security, restricts access, and provides improved control to the team managing the host environment.
Embedding BI analytics tools
We actually benefit from embedded analytics tools all the time — whenever we see the engagement metrics of a social post or use a finance app to see where all of our hard-earned cash is going.
The issue with these examples is that the analytics are all native to the app you're using, meaning the data and the insights are trapped therein.
Standard BI tools suffer from similar drawbacks. Sure, you can dump massive data piles into the hopper, and some fun graphs will come out the other end. But, it can make it difficult to provide access or disseminate the important information at scale, without everyone getting a license to the expensive BI app, that is.
It's quite the bottleneck for organizations internally. It becomes even more of an obstacle when you want to offer those data insights to external users, though.
Wise BI brands have realized this and have taken steps to enable users to integrate the analytics into other platforms, apps, and dashboards.
Turning analytics inside-out
Whatever the industry, intended use, or other circumstance, embedded business intelligence has two primary uses: internal and external. Using embedded analytics internally provides internal staff with access to the data and related insights. External implementation offers BI functionality to customers, clients, and others using your software.
The advantage in both cases is providing a "native" analytics tool to users, without having to cook one up yourself.
The internal use case, often referred to as "user owns data," allows teams to integrate the analytics into the software they are already using.
External use cases, known as "app owns data," are primarily a "white label" situation, where brands embed the analytics in their applications or platforms. This allows outside users and clientele to leverage data insights while using the product by placing the burden for building, maintaining, and powering those automations on the BI vendor.
We mention this because, for one, it helps to illustrate who can benefit from embedded analytics. It also helps us break up the available options into those best for internal or external use.
Methodology
At TechnologyAdvice, we assess a wide range of factors before selecting our top choices for a given category. To make our selections, we rely on our extensive research, product information, vendor websites, competitor research and first-hand experience. We then consider what makes a solution best for customer-specific needs.
For our best embedded analytics tools list, we looked at 25 options before whittling them down to the six that cover all the bases for a quality embedded analytics solutions. We looked at features including security, compliance, ease of use, reporting capabilities, integrations, pricing, ease of setup, and more.
Choosing the best BI integration solution
Large ticket software solutions like this can be difficult to shop for due to technical knowledge gaps. The ones who can evaluate the viability of a vendor aren't usually the ones who sign the contract, and vice versa. Ensure you have every team represented in any software purchase to help minimize surprises.
Like any online shopping experience, don't be afraid to compare different options, ask questions, and dig deep into the research. Most importantly, be sure to question any claim of "one size fits all," as no tool can cover every use case.
Hopefully, the above picks give you a starting point for your selection process. If you're still in need of guidance and insight, check out our Business Intelligence Software Buyer's Guide.
Featured partners: Business intelligence software
1

Domo
Domo puts data to work for everyone so they can multiply their impact on the business. Underpinned by a secure data foundation, our cloud-native data experience platform makes data visible and actionable with user-friendly dashboards and apps. Domo helps companies optimize critical business processes at scale and in record time to spark bold curiosity that powers exponential business results.
2

Yellowfin
Yellowfin's intuitive self-service BI options accelerate data discovery and allow anyone, from an experienced data analyst to a non-technical business user, to create reports in a governed way.
3

Wyn Enterprise
Wyn Enterprise is a scalable embedded business intelligence platform without hidden costs. It provides BI reporting, interactive dashboards, alerts and notifications, localization, multitenancy, & white-labeling in any internal or commercial app. Built for self-service BI, Wyn offers limitless visual data exploration, creating a data-driven mindset for the everyday user. Wyn's scalable, server-based licensing model allows room for your business to grow without user fees or limits on data size.
FAQ: Embedded analytics
What is embedded analytics?
Embedded analytics allow businesses to create custom analytical profiles of any aspect of their business. That data can then be used internally or externally to aid in a myriad of opportunities.
What are the benefits of embedded analytics?
Embedded analytics tools can help a company gain competitive advantage, enable data-driven decision-making, identify upsell opportunities, and create a pleasing analytical experience for its clients.
Technology Advice is able to offer
our services
for free because some vendors may pay us for web traffic or other sales opportunities. Our mission is to help technology buyers make better purchasing decisions, so we provide you with information for all vendors — even those that don't pay us.