Embedded analytics software has been gaining popularity with small and medium-sized businesses, as well as large enterprises. This is, in part, because it makes analytics and business intelligence (BI) much more accessible, allowing organizations to make fact-based, smarter, faster decisions. Embedded analytics and business intelligence software can improve the user experience of internal and external applications, and many companies find that they save money by investing in embedded analytics.
Embedded analytics are typically part of a larger data analytics BI platform. These systems are designed to continuously update everything from revenue goals to marketing performance to employee churn. A variety of data sources can and should be entered into the data analytics BI platform to better understand the business' interactions with customers, suppliers, and stakeholders. This process of data discovery supports intelligent decision making.
Now, thanks to the power of embedded analytics software, and the tools that come with it, businesses can install dashboards and provide visualizations more quickly. Analytics dashboards allow embedded real-time reports to be analyzed "within" the software application. A broad range of industries and organizations can use these tools, providing easier access to their data.
Business leaders are relying on intuition less and less, and more on data analytics capabilities and data-based decisions. The need for trusted information is forcing organizations to seek out technologies that can capture, process, and analyze real-time data, and in turn, improve the decision-making process. Installing embedded analytics helps to accomplish that goal, although their use may involve altering or replacing existing applications. The importance of finding a trustworthy BI vendor cannot be overstated.
The embedded analytics market has been steadily gaining trust across all industries. Real-time data and actionable insights, tempered by human experience, are becoming the new way to make business decisions. Businesses can use embedded analytics to automate repetitive processes, streamline business activities, perform data analysis, and simply make better choices. Examples of embedded analytics include:
Fitbit

– The wearers of Fitbit technology have their daily steps, heart rate, and more, measured. Wearers can then analyze these measurements using the online application, which helps them to better understand their performance and to optimize their exercise routine. As a data analytics business, Fitbit profits by selling their devices and offering a membership program. Fitbit uses a mobile phone dashboard, supported by embedded analytics, to give their members feedback on their exercise routine.

Celestica

– This is a multinational electronics manufacturing business, which had been using a primitive 20 year old data warehouse for storage and their research. Using the old system for research projects was complicated and difficult, often taking weeks simply to organize before even starting the research. They decided that to gather more business intelligence more efficiently, they needed to upgrade. To accomplish this, they installed a new data analytics system, as well as an embedded analytics service for their clients. The new system allows a user to gather and research data using a self-service analytics dashboard process, and apply their conclusions, immediately.

Uberflip

– A Toronto-based business, Uberflip provides a data analytics platform that supports clients in creating marketing and sales content that is relevant and engaging. They use business intelligence to apply embedded analytics to their products, and as a way to deliver data to internal users. The 'Uberflip Analytics' solution allows customers to understand the impact of their content and campaigns, and to optimize their advertising.
How Embedded Analytics Work
Vijay Pendyala, Logi Analytics' SVP of Engineering, wrote, "Embedded Analytics enables business users to spend less time switching back and forth between business applications and analytics tools, and more time on value-added activities."
Embedded systems are normally designed to work in real-time, using an operating system that performs data analysis as quickly as the data comes in. An embedded system relies on both hardware and software to provide a dedicated function that exists within a larger computer system. Currently, the majority of embedded systems use programmable microcontrollers, which are small computers with an integrated memory, supported by a single integrated circuit. Embedded systems can be thought of as having three primary components:
the software component

the hardware component

the real-time operating system
Embedded systems are designed and built around a microcontroller, and includes one or more CPUs (processors), as well as an integrated memory with programmable input and output peripherals. A microcontroller, working with an embedded system, uses memory storage that is available on the chip. They use a read-only memory (ROM) for storing a software program that operates the microcontroller and a random access memory (RAM) for temporary data storage.
The Different Uses of Embedded Analytics
As described earlier, embedded analytics provide useful information about customers and clients in real-time. There are, however, other ways of using embedded analytics. This technology can be applied to a variety of operations or users. These are some of the effective ways businesses are using embedded analytics:
Customer Relationship Management Systems

– Customer relationship management systems describe a technology used for managing all of an organization's customer relationships and interactions. Their analytics platform can store and provide very useful information about customer behavior, such as which technologies the customers and employees find most interesting, and who the high-opportunity clients are.

Blog Posts & Content

– Embedded Analytics can be used with blogs and content. The techniques offer useful visualizations and insights that can also be used when communicating with both potential and current clients. This can be accomplished by embedding analytics within the blog posts. This analytics platform provides illustrations that support the content of the post, helping readers to better understand the information and conclusions. It also builds trust in the organization that published the blog.

Custom Mobile Applications

– Mobile phones have become quite popular, with people supporting a growing trend of data consumption, and reporting, as they travel through their day. Embedded analytics have been adapted to work with mobile phone platforms. This form of business intelligence gathering also

gives phone users insights regarding their own behavior. As a feedback mechanism, this has the potential to keep them returning over and over again, developing a habitual behavior pattern, and a form of loyalty.
Gaining BI From Embedded Analytics
Embedded analytics use tightly focused, content-specific analytics to keep businesses ahead of the competition. Staying ahead of the competition is the goal of business intelligence. While business intelligence has been focused on gaining insights by researching big data, embedded analytics focuses on using data — and providing a recognition of customer behavior patterns — in real-time. An embedded analytic is typically integrated into an application or portal, and provides useful business intelligence in the short term.
A business intelligence platform, or a BI platform, is the technology that organizations use to gather, visualize, and understand their data. These platforms allow businesses to import, cleanse, and analyze the data taken from emails, videos, databases, and survey responses. Embedded business intelligence (or embedded BI) has merged BI tools into common apps and software. Embedded business intelligence software can upgrade even the simplest commercial websites into platforms that can analyze real-time data with ease. Embedded business intelligence tools provide real-time reporting, interactive dashboards, and scheduling tools.
Embedded analytics, and embedded BI, can be added to the business intelligence platform to provide some remarkable results. The uses for operations of embedded technologies include:
Equipment maintenance and management

Improving customer satisfaction

Sales and marketing
Also Read: The TechnologyAdvice 2019 Best Business Intelligence Software Awards
Embedded Analytics Platforms for Small Business
In our current economy, small business leaders cannot afford to make decisions using incomplete information or by relying on intuition. While the data discovery process alone cannot be used to make decisions, it can be used to provide business intelligence, and gain actionable insights. The business intelligence tools that are used by embedded analytics applications and software can support well-designed dashboards, and be used by a single individual to analyze data. These advanced analytics can provide a business leader with a detailed understanding of the customer base and market.
Sisense
Sisense's business intelligence tools support embedded analytics software for a variety of small businesses. Their plug-in library gives organizations a number of BI tools which can be shared with their customer base, and with visualizations that can be embedded into their applications. Sinsense also delivers dashboards designed to promote data discovery and understanding of a business' customer base.
Logi Analytics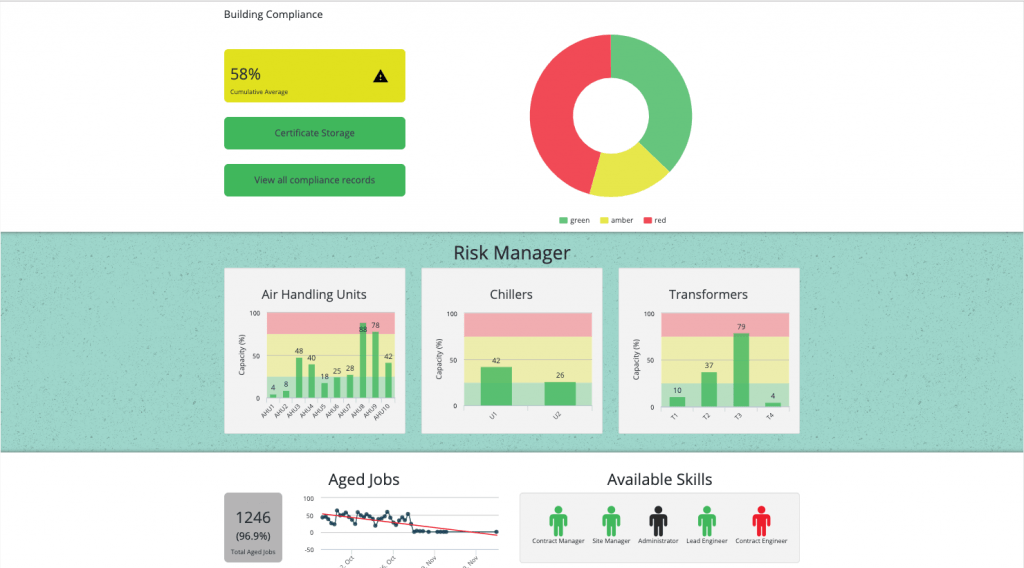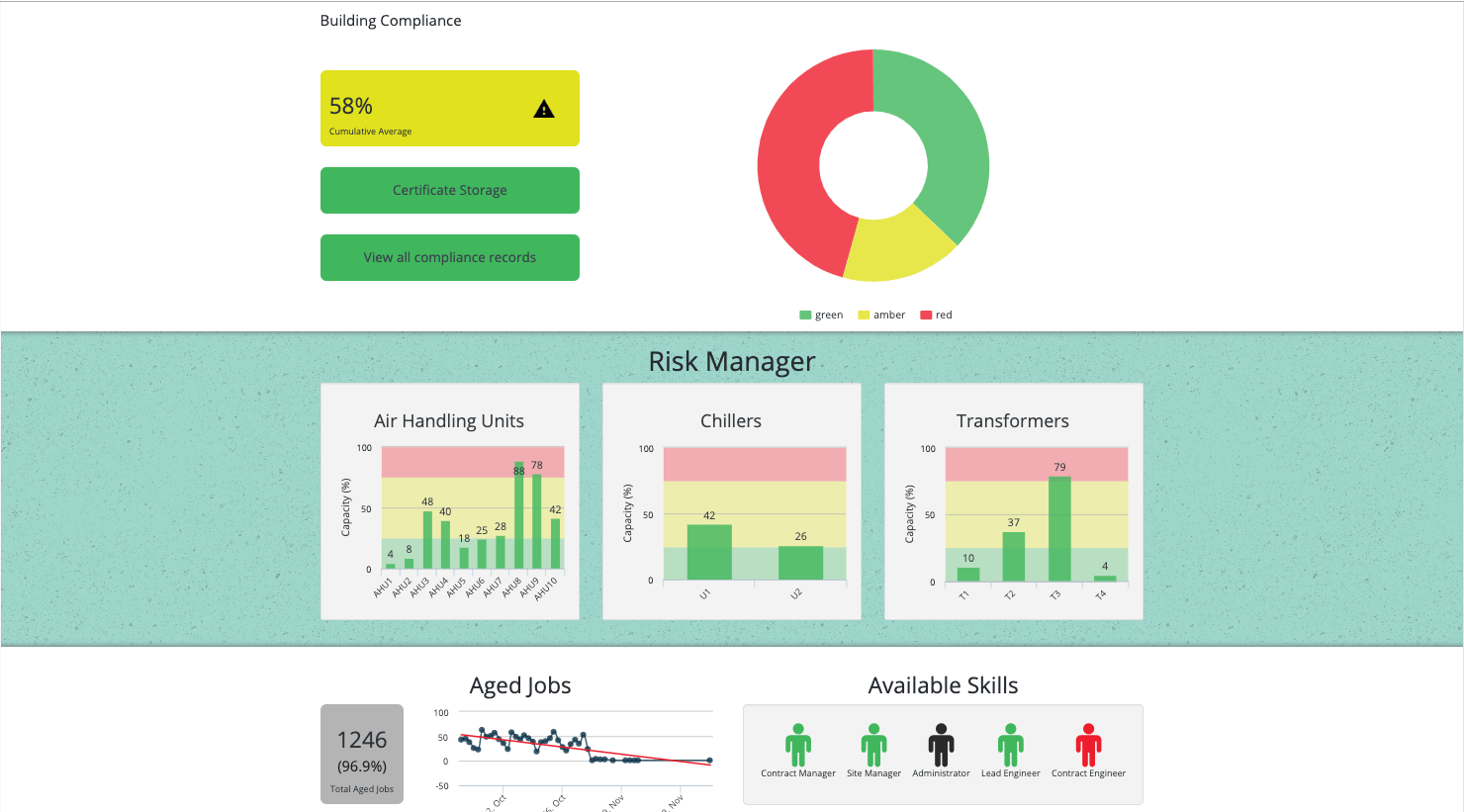 The Logi Analytics BI tool supports self-service embeds, which give users access and control over the data they have presented, and reduces IT requests. With their embedded business intelligence software, product managers, business users, and developers can use "the wizard" to create data visualizations.
Embedded Analytics Platforms for Mid-sized Business
Mid-sized businesses can use embedded analytics applications and software to support business intelligence tools which promote intelligent decision making at the lowest levels of management. By using advanced analytics and interactive dashboards, staff can be guided into making the best decision, based on the information available. This is accomplished by presenting information in a simple, visual format, making the best decision obvious. BI tools can provide data discovery and a thorough overview by gathering all the collected data, and converting it into a unified data visualization.
Domo

Domo Everywhere is the name of Domo's embedded analytics solution. Their analytics platform lets businesses add data to their existing web sites or applications, by way of interactive embedded Domo cards. They also provide advanced security controls, which restrict access to the data being shown, where the data should be placed, and who should have access to the data. Additionally, each of the embedded analytics cards are displayed in an analytics dashboard offering insights into who has viewed the data, and where it was shared.
Izenda

Izenda offers a full-service BI analytics solution within your application, without the i-frames. This means the embedded business application will work with a mobile phone, a tablet, or a desktop. They have an embedded analytics tool that will work within an organization's custom web application. Additionally, their business intelligence tools will adjust the settings, run reports from each tile, or change the visualizations used, without requiring IT to build out new coding or alter the BI tools.
Enterprise & Multinational Businesses
Multinational and enterprise businesses require the sophisticated analytics offered by business intelligence software, combined with embedded BI tools. The combination of these support data discovery as a form of self service analytics. The analytics capabilities of an enterprise determines the amount of data discovery an organization can realize. Data analysis, supported by data analytics, provides useful insights on everything from human resources to supply chain management.
Embedded business intelligence software is also an important component of interactive reporting. Interactive reports are often used by enterprise-level organizations. This type of reporting allows for shifts of focus within the report, through the use of business intelligence tools. Interactive reports enable data analysts, and application teams, to work dynamically with report views.
Oracle

Oracle offers business analytics tools that provide visualizations and no-code data preparation using natural language processing. Business users can ask questions, with the data answering them. Visualizations can be embedded into new applications and existing applications or websites, while restricting access through the use of advanced security tools. Oracle's embedded analytics can be helpful for teams currently using Oracle products as a theme for their business operations.
MicroStrategy
MicroStrategy uses hyperintelligence tools (described as injecting analytics into the user experience), which place information cards with business interfaces, such as email, CRM, and web interfaces. The Zero-Click interface offers everyone access to data points which would have been siloed away within business intelligence tools. MicroStrategy's embedded analytics uses natural language processing and voice commands for fast access to important business data.
Find Your Best Embedded Analytics Software Match
Don't see everything you need? Let us help you find the right tool for the job. Take a five-minute phone call with one of our Technology Advisors, and come away with 5 embedded analytics software options that meet your needs. Call 877.702.2082, or fill out the form on our business intelligence page for your fast, free set of recommendations.
Top Business Intelligence Software Recommendations
Powerful analytics don't have to be complex and frustrating. Toucan makes it easy to connect to any data and deliver insights to everyone in minutes — no PhD required. From GE to IBM, and Intel to Nestle, hundreds of companies worldwide are destroying data friction with Toucan.
Build a modern business, driven by data. Connect to any data source to bring your data together into one unified view, then make analytics available to drive insight-based actions—all while maintaining security and control. Domo serves enterprise customers in all industries looking to manage their entire organization from a single platform.
Adriel is a modern Ad Operations (AdOps) platform that helps agencies and businesses of all sizes make effective decisions faster without manually collecting, processing, and managing data.

Adriel provides intuitive dashboards designed to help marketers identify profitable campaigns, channels, and ad creatives. The platform empowers you to make optimal decisions based on standardized cross-channel data, storytelling visualizations, and real-time performance alerts.
Need a Little Help?
Talk with a software expert for free. Get a list of software that's great for you in less than 15 minutes.