The explosion of data analytics tools has made business intelligence part of our daily lives.
We use dashboards to track energy use in our cars, we use them to track the temperature of our houses when we're on vacation, and we even use them to track our children's health. We're so used to dashboards and embedded data that it's hard to remember a time when building a custom dashboard required thousands of dollars in development resources and months of work.
Embedded analytics tools now give businesses the power of BI as a service so they can build dashboards and visualizations quickly and without waiting for developers to build out the underlying data management infrastructure. While we're not yet ready for Minority Report interactive VR visualizations, companies of all sizes are using embedded analytics to provide easier access to data from within their existing applications and websites.
Also Read: The TechnologyAdvice 2019 Best Business Intelligence Software Awards
Now that companies have access to all these great data visualizations, they want to share their dashboards internally and with customers in custom apps. Whether it's to increase transparency with customers or internal teams or to build a single source of truth for your business data, embedded analytics help teams align around goal-setting.
Companies currently use embedded analytics for
Financial services reports
Insurance outlooks
Sales data by territory
Sales or marketing data and progress toward goals
Individual and group health tracking
And many other data dashboards
Because embedded analytics tools have gained traction across businesses of all sizes, we've gathered together the top tools for small business, mid-market, and enterprise companies.
Small business embedded analytics software
Sisense

Sisense business intelligence tools offer embedded analytics plans for companies of all sizes. The plug-in library gives companies options as to which tools they can offer their customers and which visualizations they'll embed into their apps. View the full list of industry-ready dashboards to understand how businesses in your industry use the tool. Choose from a variety of security settings to restrict and allow access to public and private data within each embedded data set.
Logi Analytics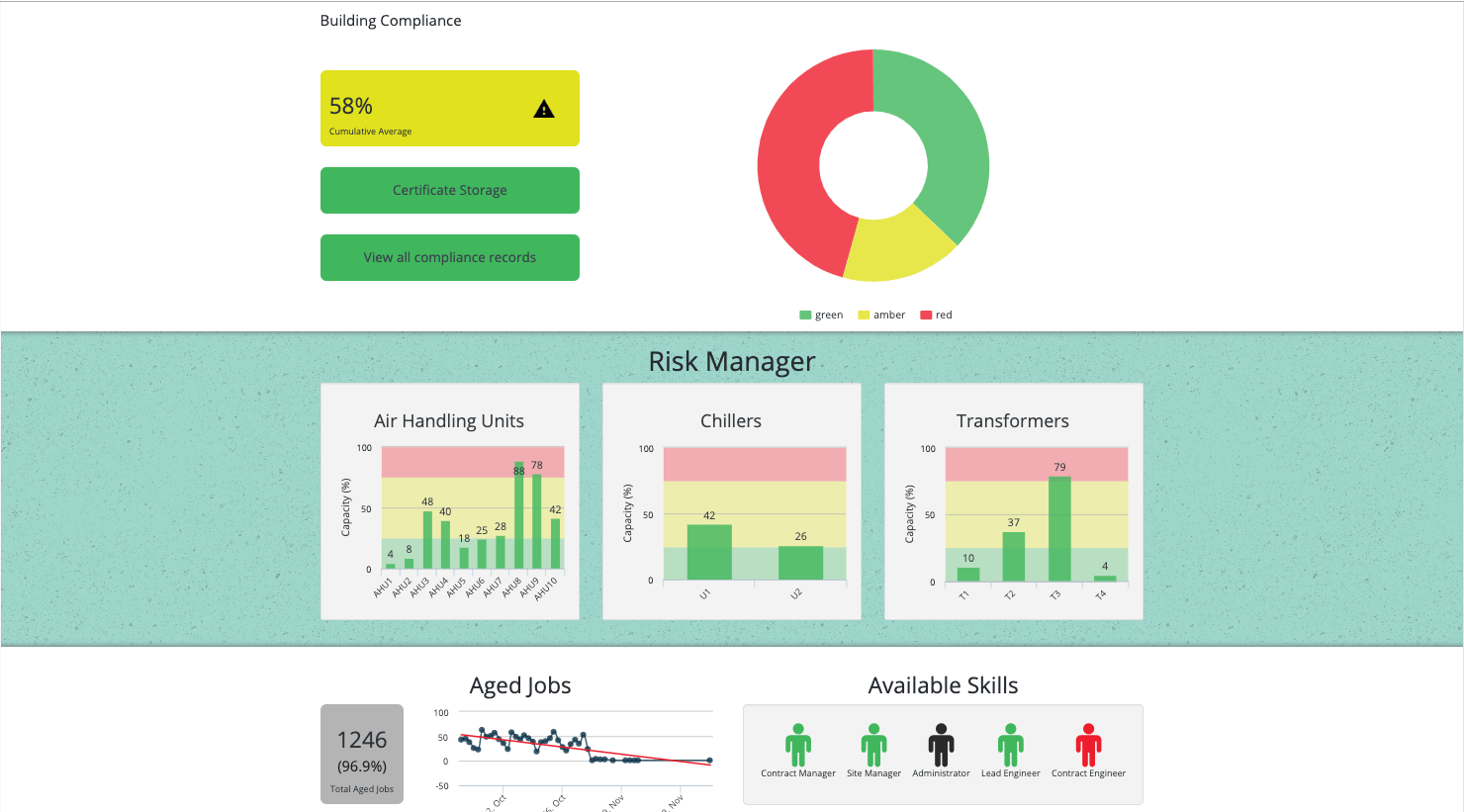 The Logi Analytics BI tool connects to any source through API, native integration, or data uploads. Self-service embeds give users control over the data they see and reduces IT requests. The predictive analytics platform doesn't require coding knowledge to build embeds, so product managers, developers, and business users can use the wizard to build data visualizations. All embeds boast white labeled designs to match the company branding.
Mid-market embedded analytics software
Domo

Domo Everywhere is the Domo embedded analytics product. Domo lets companies add data to existing web sites or applications with interactive embedded Domo cards. Use the advanced security controls restrict access to data according to which data you want to show, where you want that data placed, and who you want to access the data. Best of all, each embedded analytics card shows up in a dashboard that gives insight into who's viewed the data and where it's been shared.
Izenda

Izenda is an embedded analytics tool that works within your company's custom web application. They offer full-service BI within your application without i-frames, which means your data is responsive on mobile, tablet, or desktop. Run reports from each tile, adjust the settings, or change the visualizations all from your company application without needing IT to build out new code or change anything in the BI tool.
Enterprise embedded analytics software
Oracle

Oracle offers embedded analytics standard within its business analytics tools. The business analytics tools provide no-code data preparation and visualizations with natural language processing, so business users can ask questions and the data will answer them. Embed visualizations into existing and new applications or websites, and restrict access with advanced security tools. Oracle's embedded analytics is especially helpful for teams that currently use Oracle products for the rest of their business operations, as it uses native connections to pull data from Oracle products.
MicroStrategy
MicroStrategy's hyperintelligence tools place information cards over business interfaces like email, CRM, and web interfaces, and can even bring data to individuals in augmented reality. This Zero-Click interface gives everyone access to data points that would otherwise have been siloed away in business intelligence tools. MicroStrategy's embedded analytics use the latest in querying technology like voice commands and natural language processing to give business users fast access to critical business data.
Find your best embedded analytics software match
Don't see everything you need? Let us help you find the right tool for the job. Take a five-minute phone call with one of our Technology Advisors, and come away with 5 embedded analytics software options that meet your needs. Call 877.822.9526, or fill out the form on our business intelligence page for your fast, free set of recommendations.