Infusionsoft combines CRM, marketing automation, e-commerce, and sales automation into a single platform. It does have its limitations, however, from lack of shipping integrations to prohibitive pricing for setup and training. If any of these are deal-breakers for you, consider Infusionsoft alternatives.
ALSO READ: Enterprise vs. Small Business Marketing Automation: What's the Difference?
A good Infusionsoft alternative should offer:
Email drip campaigns

Customer profiles

Customer communication portals (chat, help desk, support software)

Marketing and sales automations

On-site customer tracking
Of course, there are plenty of resources on the web for researching and comparing small business CRM options  — blog articles, whitepapers, even our very own product selection tool. But the options listed in this post are specifically geared toward marketers and salespeople looking for Infusionsoft alternatives. You'll find integrated sales and marketing automation, e-commerce, built-in analytics, and hopefully, something that suits your needs.
HubSpot has been an industry leader for a long time, with its highly rated software and marketing thought leadership. The platform comes in three parts: CRM, Marketing, and Sales. You can purchase these individually or use all three together. The Marketing and Sales modules both integrate with HubSpot's free CRM to show you how customers interact with your content and how hot your leads are.
The software also handles blog management, lead and landing pages, and automated drip campaigns. When you connect to the CRM, you can use automatic filtering and segment leads/prospects by marketing campaign. 
One of the coolest HubSpot extras is its focus on internal communication. Daily internal emails update your teams on the most important upcoming sales and marketing priorities. They also provide inbox profiles that sync with your Gmail or Outlook accounts, so your reference points live where you compose your emails.
ActiveCampaign's product builds your marketing campaigns with email and automation connected to sales and CRM software. It includes email marketing templates and dynamic segmentation based on customer website actions.
Those automatic customer website triggers result in drip campaigns and interactions. You can also build custom tracking and events based on your website's design, not just when a customer fills in a form or clicks a button.
Meanwhile, your CRM and sales automation tracks all of the interactions with your site your contacts make. Use ActiveCampaign's logic-driven nurturing so your salespeople spend more time closing deals than nurturing leads.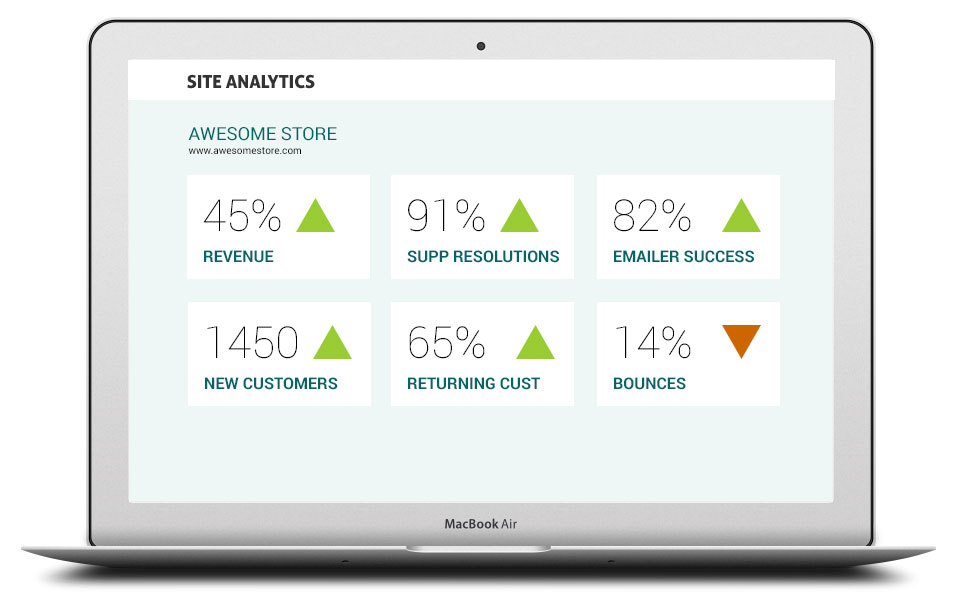 This is a great option for small business owners who want to make their way into marketing automation without buying a full-featured platform right away. Interakt offers several different pricing options, but the personal version (with limited contacts and emails) is free forever.
You can capture leads on-site with chat and help desk integrations, and follow up with automated drip campaigns. Then filter and segment your leads for more personalized marketing, and assign them to a team member for follow-up.
Email marketing options include templates, responsive view, HTML templates, analytics, and email tracking with notifications. Interakt's software can also help you build a hosted online chat, help desk, and FAQ page for customer support.
Big Contacts' automated marketing and CRM platform is probably the most sales-focused of these offerings. It provides the standard in-app automated reminders to follow up on sales leads and drip campaigns that run in the background. Your team can set up task notification and meeting reminders that sync with Google or Outlook calendars.
The software's standard reporting and analytics will help your team stay on top of opportunities and identify any that are about to slip through the cracks.
A cool extra here is the SocialPro app, which automatically pulls in social data from the web and adds it to contact profiles. Your full history of contact interactions and transactions is built into your sales dashboard. Social listening comes standard.
Hatchbuck's sales and marketing CRM platform delivers automated drip campaigns that follow up based on customers' on-site behavior. You can use it to build embeddable lead capture forms, document leads, and nurture them to conversion.
The CRM combines with action tracking capabilities to build a full customer engagement profile. You can then integrate the customer profile to drive automated campaigns. Lead scoring and automated notifications let your team know when a lead is hot. The CRM also tracks deals and conversations throughout the customer cycles with email recording and notes.
This option offers reasonable pricing for sales and marketing users, and even an enterprise version with ERP features. Because of its extensive add-ons and business intelligence features, Mothernode is a great choice for operations management as well.
The software provides sales and marketing automation with a built-in CRM, and direct integrations with Outlook and Gmail. Features include messaging automation, lead capture, A/B testing, case management, and customer support. A mobile edition is also available.
Interestingly, Mothernode integrates with several other solutions in its category, including HubSpot and Infusionsoft.
* * *
Each of these options gives you something a little different, which is great when you have a specific set of needs to fulfill. Try to outline those needs before you start looking, and build your shortlist accordingly. 
These are by no means the only Infusionsoft alternatives on the market. We've got tons of other CRM + marketing automation tools listed on our site. Use the Product Selection Tool to browse and compare.