One of the long-standing rivalries in business IT is Microsoft Dynamics 365 CRM vs Salesforce, two leading customer relationship management (CRM) vendors whose solutions are strikingly hard to differentiate. There are certainly other megavendors that account for large portions of the CRM market, but because these two are so comparable in price, target business type, user interface, and experience as well as their ability to provide seamless deployment options and other comparable features, they constantly end up pitted against each other.
The world is full of famous rivalries that divide conversations and communities. In the end, a lot of them probably don't impact everyday life. But, the software you choose for your business, on the other hand, can determine how efficiently your team of users work, the level of service your customers receive, and ultimately whether or not your business grows.
While many companies already use Microsoft Teams and would lean toward other Microsoft software vendors based on familiarity, others will make their decision based on which CRM tool has the right features.
Find The Right CRM Software
No obligations, just personalized recommendations from our expert advisors.
Microsoft Dynamics 365 CRM vs. Salesforce Comparison Chart
We've taken an in-depth look at these two CRM systems, and this side-by-side product comparison gives an overview of the major features and capabilities.
In the quest to see who wins in the battle between Microsoft Dynamics vs Salesforce, the best place to start is at the beginning. Microsoft Dynamics 365 (commonly mistakenly labeled Microsoft Dynamic) and Salesforce are both huge names in the CRM space, but they won't be the right fit for every user and every company. To make your search for CRM software easier, here's a short list of some of the top CRM platforms, with a focus on CRM functionality to support your business.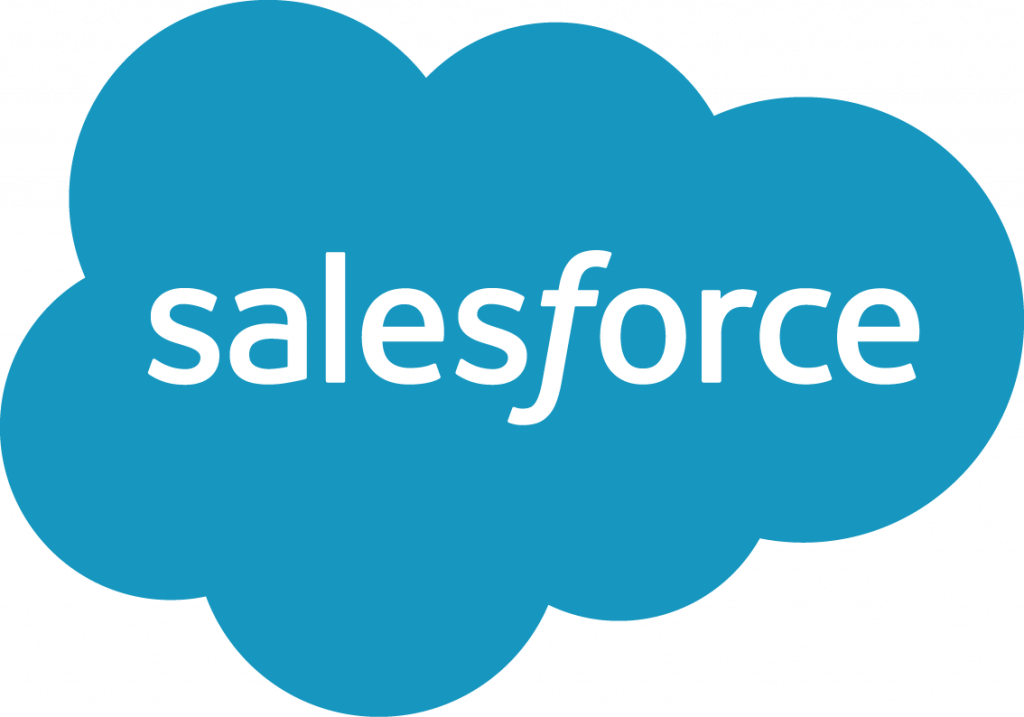 Microsoft Dynamics 365
Salesforce
Average user rating
3.25/5
4.1/5
QUICK FACTS
Pricing
Mid to high-end
High-end
Works best for
Medium to enterprise
Medium to enterprise
CORE CRM FEATURES
Reporting/analytics

Yes

Yes

Accounts/contacts

Yes

Yes

Lead management

Yes

Yes

Sales forecasting

Yes

Yes

Case management

Yes

Yes

Marketing automation
Requires add-on
Requires add-on
Social CRM

Yes

Yes

Enterprise social networking

Yes

Yes

Territory management

Yes

Yes

Sales performance management

No

Yes

Customer self-service portal

Yes

Yes

App marketplace

Yes

Yes

Conferencing/IM

Yes

Yes

Partner management

No

Yes

Email interoperability

Yes

Yes

Custom workflows

Yes

Yes

Time tracking

No

Yes

STUFF IT NEEDS TO KNOW
Cloud platform

Yes

Yes

Onsite available

Yes

No

Native mobile app(s)

Yes

Yes

Access controls

Yes

Yes

API
Web services API
SOAP API
Data governance

No

Yes
Click here to download this table as an image.
Use our video comparing Salesforce and Microsoft Dynamics CRM to easily share an overview of the two products with your decision team.
Systems and Pricing
With both vendors, there are a number of ways to assemble the right system.
The nucleus of Salesforce's CRM system is the Salesforce Sales Cloud, a web-based application that helps companies leverage multichannel relationships for business growth. In addition to Sales Cloud, Salesforce also offers Service Cloud for customer service and case management and machine learning and automation through their Marketing Cloud applications.
Businesses have the option of choosing any of these individual modules or bundling them together and paying a lump sum per month for the full platform. Marketing Cloud or the B2B marketing automation software Pardot is cost-intensive as an add-on, but Salesforce does offer a Sales Cloud and Service Cloud bundle at a more comparable industry price.
The packaging for Microsoft Dynamics 365 is a bit different. Microsoft has expanded their business process and business operations options significantly over the past several years to allow companies to scale the products from a simple CRM up to ERP capabilities. Their core CRM package—Dynamics 365 Sales—focuses on Salesforce automation and helping teams find and close opportunities, and it comes as a single tool or can be bundled with other business operations tools.
The Customer Engagement plan included in Dynamics 365 bundles sales, service, field service, project automation, marketing, and social engagement tools. And the Unified Operations Plan brings together finance and operations, talent management, and retail features. The full CRM tool platform combines all of the separate features into the Dynamics 365 tool.
We examined Salesforce vs. Microsoft Dynamics 365 CRM on the basis of their sales + service editions (Salesforce Sales and Cloud capability bundle; Dynamics Customer Engagement Plan).
What are the Similarities Between Microsoft Dynamics CRM vs. Salesforce?
The core feature sets for both MS Dynamics CRM and Salesforce sales and service systems are extremely similar. Both products can easily handle contact and account management, social customer service, field service, territory management, and sales forecasting. This similarity can probably be attributed to the fact that these vendors know each other's products very well and have an "anything you can do, I can do better" relationship.
Both systems also offer their own app marketplaces, where you can choose from thousands of additional business tools that extend your CRM platform's usability or better align it with your industry. Since they're primarily licensed in software-as-a-service versions, Salesforce and MS Dynamics can scale in both directions depending on your functionality needs and business size; although, they're more commonly used by large or rapidly-growing companies.
Microsoft Dynamics CRM vs Salesforce

:

What are the Differences?
Platform
Salesforce was built from the ground up to operate as a cloud CRM application. That's great if you're interested in storing your data on a remote server and using browser-based and mobile-ready software, but not so great if you'd rather own the license outright and host the software on your own servers.
Microsoft Dynamics 365 is a little more flexible when it comes to customization and implementation. They offer Sales and Service in a fully cloud-based edition, while other options in the 365 universe like Finance and Operations come with optional on-premises versions. The move to mostly cloud-hosted versions of the product came about in the last few years as more companies rely on public and private cloud hosting and fewer demand on-premises server boxes.
Integrations and elasticity
Usually, the general consensus is that Salesforce has the upper hand when it comes to a solution that addresses integration, building your CRM out, speeding up CRM implementation, or optimizing the platform for use in specific industries. There are over 2,600 apps available in the Salesforce AppExchange including integration with the Salesforce marketing cloud. Salesforce also has its own partner program and connected platforms, which helps businesses and in-house developers build custom solutions on the Salesforce platform.
The Microsoft AppSource has invested heavily in app connections and is gaining on Salesforce's selection. The larger Microsoft CRM platform also offers connections to Microsoft Power BI and PowerApps, software that lets teams use this native integration to turn their data and current connections into custom apps. Your company's current investment in Microsoft software solutions really might win the fight for you in terms of integrations and flexibility, especially if your team already has custom Microsoft apps running the business.
Salesforce does connect to several Microsoft apps, but the native integration and connections you would get from Dynamics 365 have their advantages. However, if your team is looking for connections with lots of different apps and software, Salesforce can integrate well with most third-party apps.
Features
The 2015 update of Microsoft Dynamics CRM raised the bar in several feature areas, and Microsoft's investment in automation since then has improved the Engagement Plan tools for Sales and Service. Automated features and AI help sales teams better understand their customers, improve customer experience as well as relations, know the best time to send an email, and monitor social channels better than ever before. And now that Microsoft owns LinkedIn, they've stepped up social selling features to include a direct connection to the business social platform.
However, there are still a few things Salesforce can do that Dynamics can't, such as sales performance management, partner management, and data governance tools. Depending on your company's size, data needs, and global reach, the lack of these features in Dynamics may or may not be deal-breakers for you:
Data governance tools

help you cleanse and de-duplicate your contact records and sales entries, which can be an important asset if you have more than a few data entry points (web forms, contact centers, onsite/retail locations, e-commerce). Governance is available through a Microsoft Azure database, but this implementation may be too complicated for some organizations.

Partner management

is for larger organizations with outsourced contact centers or regional product resellers. It helps management track operations remotely and gives third-party agents access to system content, customer databases, and product information.

Performance management

helps coaches and managers incentivize sales achievement through KPI monitoring, rewards and recognition tools, and built-in feedback loops.
Artificial and automated intelligence
Some of the features that really set Microsoft Dynamics Engagement and Salesforce apart from the rest of the CRM pack are those related to artificial intelligence (AI) and automated intelligence. Both Salesforce and Microsoft have the enterprise-level resources available to build or acquire AI tools that help make their sales and service tools smarter.
Microsoft AI tools are integrated with the Dynamics 365 product in both the Sales and Service modules, providing natural language parsing and intelligent sales predictions. As these tools increase the speed of business applications for many companies, you'll see AI rolled out to more Microsoft tools.
Salesforce Einstein AI uses artificial intelligence learning algorithms to understand each company's particular selling habits and suggests improvements. When implemented on the service and marketing campaigns and tools, Einstein can suggest answers to customer questions or guide marketers to the most effective strategies. The tool can run seamlessly with Salesforce, but it is currently an add-on cost.
Choosing Between Microsoft Dynamics 365 CRM vs Salesforce
Neither of these two CRMs is objectively better than the other—and most user decisions will come down to the unique business needs. Both tools offer industry-leading features and a scalable platform with a solid user interface as well as the ability to custom-build a unique solution with optional modules and add-ons from their online stores.
Microsoft Dynamics 365 CRM is a little more expensive to implement on a basic level, but if you plan to scale up, the cost of using both eventually increases to comparable levels depending on how you customize. While its customization abilities and user-friendly UI aren't quite at Salesforce's level, Dynamics 365 is better at reporting. And if you want or need an on-premises deployment, a Microsoft Dynamics 365 plan is the only way to go, as Salesforce is cloud-based.
Your decision should be based on what business systems you already have in place, what features your team of users require to excel, and how much you're willing to spend.
If you'd like to learn more about Dynamics, Salesforce, or any other CRM systems, we're here to help. Check out our CRM Software Buyer's Guide.
---
FAQs
What are the differences between Microsoft Dynamics 365 and Salesforce?
Salesforce was built from the ground up to operate as a cloud CRM application. Microsoft Dynamics 365 is a little more flexible when it comes to customization and implementation.
How do I choose between Microsoft Dynamics 365 and Salesforce?
Neither of these two CRMs is objectively better than the other—and most user decisions will come down to the unique business needs. Both tools offer industry-leading features and a scalable platform with a solid user interface as well as the ability to custom-build a unique solution with optional modules and add-ons from their online stores.
Technology Advice is able to offer
our services
for free because some vendors may pay us for web traffic or other sales opportunities. Our mission is to help technology buyers make better purchasing decisions, so we provide you with information for all vendors — even those that don't pay us.