In addition to tracking the time, budget, and scope of a project, the quality of the project should be planned to ensure the customer or end user is satisfied. This can be difficult as everyone has a different definition for quality.
So to help you get your projects to higher-quality standards, we've compiled a list of ways to fold quality management into projects.
How is quality defined?
No matter how good the finished product is, if your customer isn't satisfied with it, you haven't done a quality job. In fact, Edwards Deming, an engineer and statistician who was considered by many to be the father of quality management, defines a quality product as one that is:
Dependable
Predictable
Uniform
Consistent
All, of course, based on the standards set by the client or user. Because of this, we'll be referring to quality in this article as what your client or audience needs from the project. As a whole, quality includes meeting the requirements, delivering the product on time, and delivering a correct product.
Project quality management, then, includes all of the processes and steps taken to ensure your finished product meets those needs. Keeping the scope of quality tied to the customer makes it easier to achieve the goals you set for the project. And because quality is tied to what the customer wants and needs, you can plan for it ahead of time.
1. Use a Gantt chart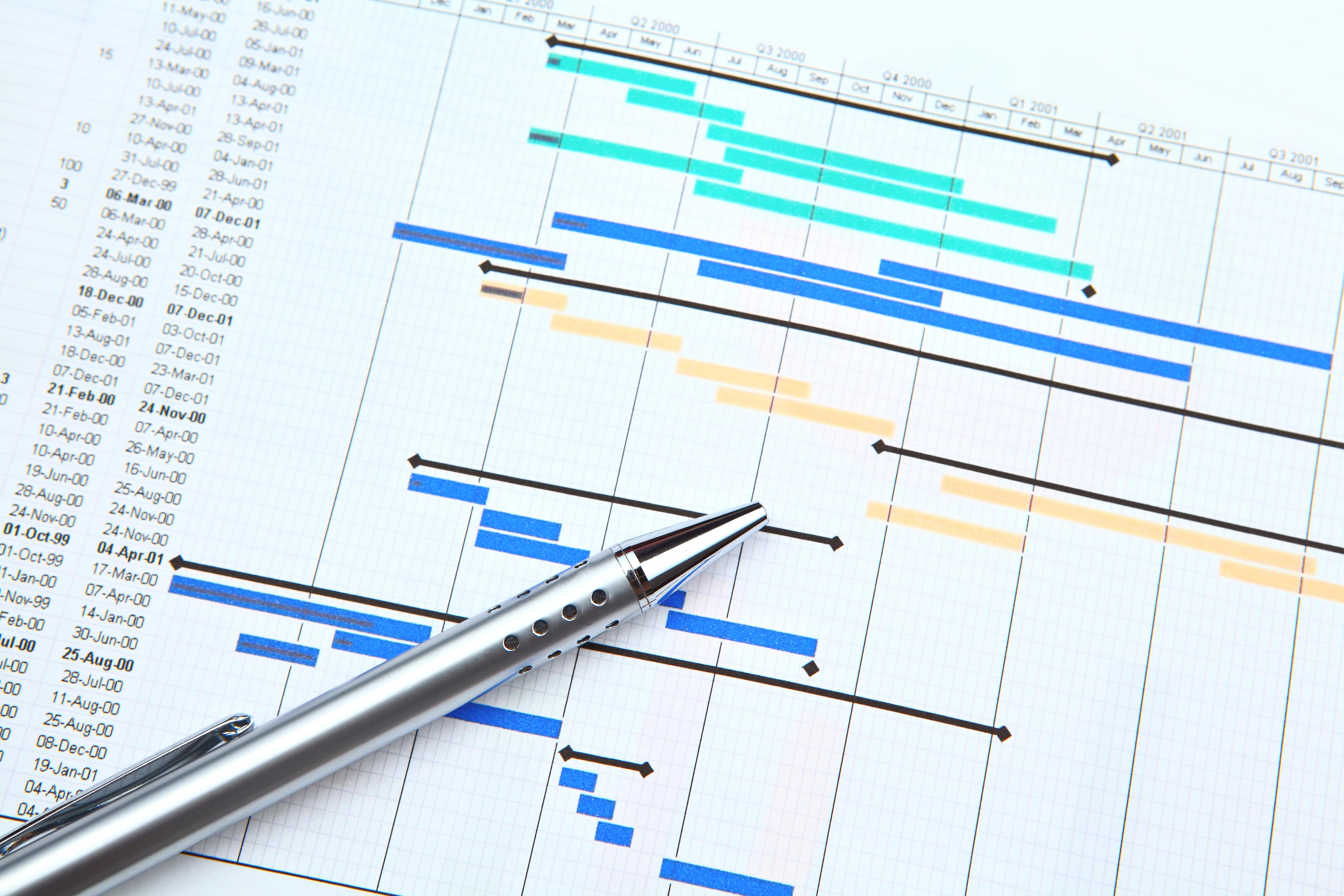 A Gantt chart displays both the different activities that need to be completed during the project and an acceptable time frame for those activities. By using this tool, you can specifically plan out each phase of the project based on the deliverables you need to meet and examine exactly how long each portion should take.
This not only helps in your planning but also helps manage client and stakeholder expectations by giving a more detailed look into the time and scope of the project.
Recommended software
Ganttic is a project management software that offers a Gantt-based approach to scheduling and completing projects. The application is cloud-based and offers a more functional alternative to the limited features found in Excel. The drag-and-drop approach makes it easy to alter the project scope without having to create a whole new chart. Plus, tracking and planning resource usage is simpler.
2. Use a flow chart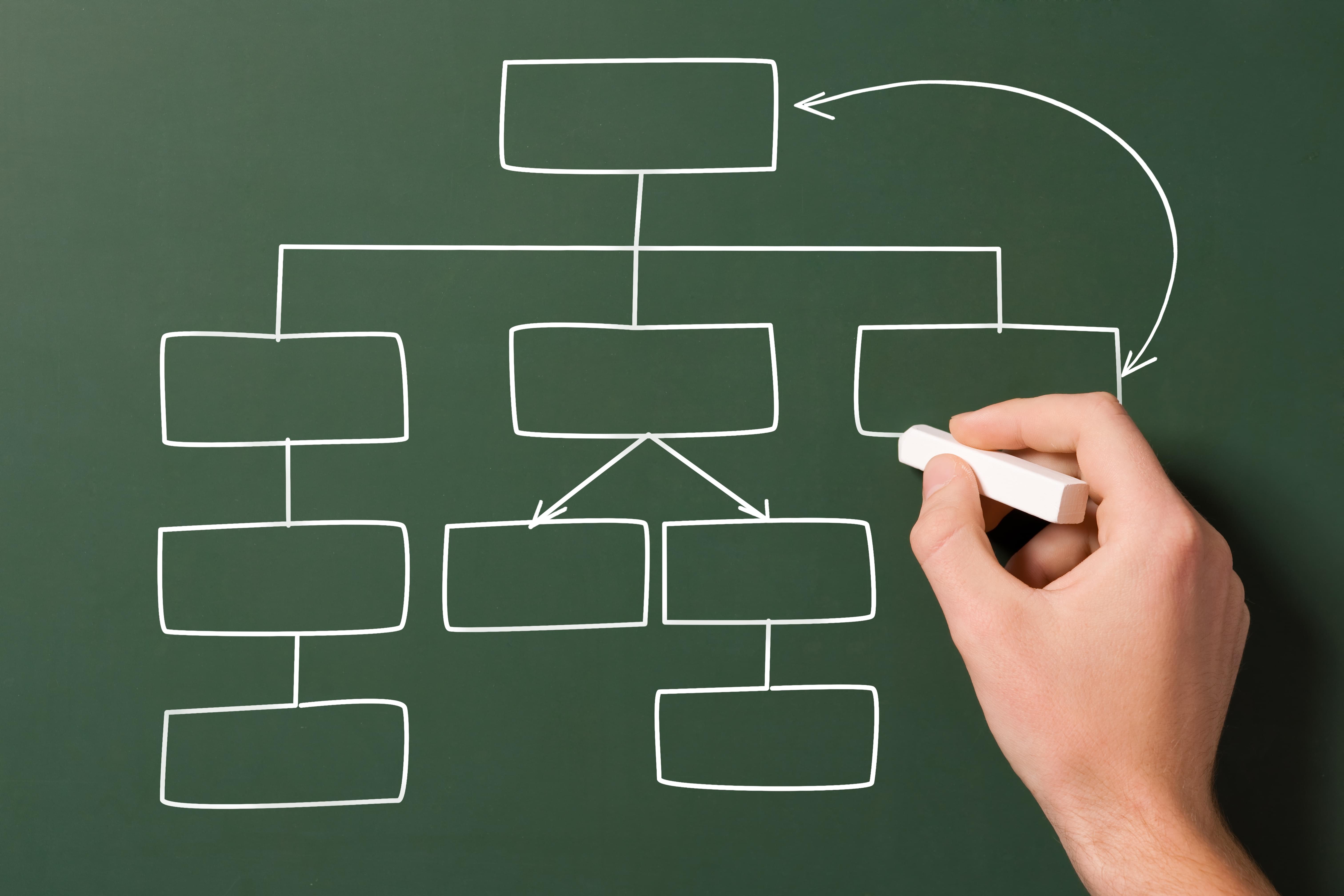 Flow charts are used in project management to provide a visual representation of the method you're going to use during the project. It shows how processes work together and what needs to be completed before you can move onto the next phase of the project.
Flow charts are a great way to find areas in your project that can be optimized for better efficiency. If you're having trouble determining how to meet a client's deadline, a flow chart can help identify pieces of the project that are holding you back.
Recommended software
Twproject is a web-based project management software that provides Gantt charts, flow charts, and an Excel-like interface to optimize and streamline projects. Assign tasks, update project details, and set goals in real time. Customers applaud its level of detail, explaining that they can easily keep track of issues while the program itself is simple and easy to use.
3. Use quality management software
Quality management software streamlines processes and organizes data to improve efficiency and provide a better-quality product. Some also offer reporting features so you can spot areas for improvement and keep an eye on important data metrics. Others, like Pilgrim's SmartSolve, may provide compliance features simpler regulation adherence.
Recommended software
Pilgrim SmartSolve
SmartSolve is Pilgrim's quality management software, designed to provide better control and visibility for the processes you manage. It's specifically geared toward life sciences, making it a perfect option for healthcare organizations. The platform offers simplified reporting, easy audit preparation, and electronic signature report. Additionally, the built-in tools make it easy to monitor key processes and analyze and report on quality data.
SmartSolve also offers tools that automate processes to keep you compliant with the GMP, GCP, and GLP standards dictated by the International Organization for Standardization (ISO). It improves a variety of processes, including audit management, complaint management, supplier quality management, and change management.
TrackVia
As a leading quality management software for manufacturing companies, TrackVia reduces costs and shortens project production cycles. The software is cloud based, offering both mobile and offline capabilities to keep your projects running smoothly. The software is also customizable, so it can be tailored to your business needs and the scope of your project. It also easily integrates with most ERP and CRM tools.
Also Read: The Best ERP for Supply Chain Logistics
TrackVia works best for medium to large manufacturing companies who need end-to-end visibility on their projects and want to shorten timelines.
Ensuring better quality for your projects
Many project managers consider quality management to be one of the most, if not the most, challenging aspects of project management. Quality has different definitions for everyone, and relying on the client or end user to determine what makes a high-quality product can be exceedingly frustrating.
Luckily, there are software and tools available to help you provide top-quality products every time. Check out our Project Management Software Guide to peruse a list of products that will meet your company's needs.
Featured project management partners
1

Wrike
Wrike's top-notch workflow management software allows you to easily visualize priorities, boost collaboration, and maintain control of your projects. Bonus: you can move seamlessly between apps, without logging in or out. Wrike has more than 400+ integrations with popular platforms such as Google, Dropbox, Microsoft Office, and many more. Automation and AI features strip away time-consuming admin tasks so you can do the best work of your life.
2

Quickbase, Inc.
Big ideas aren't simple to execute. So we're here to help you tackle any project, no matter how complex. We're Quickbase.

Quickbase helps customers see, connect and control complex projects that reshape our world. Whether it's raising a skyscraper or coordinating vaccine rollouts, the no-code software platform allows business users to custom fit solutions to the way they work – using information from across the systems they already have.
3

monday.com
monday.com Work OS is the project management software that helps you and your team plan, execute, and track projects and workflows in one collaborative space. Manage everything from simple to complex projects more efficiently with the help of visual boards, 200+ ready-made templates, clever no-code automations, and easy integrations. In addition, custom dashboards simplify reporting, so you can evaluate your progress and make data-driven decisions.
Technology Advice is able to offer
our services
for free because some vendors may pay us for web traffic or other sales opportunities. Our mission is to help technology buyers make better purchasing decisions, so we provide you with information for all vendors — even those that don't pay us.