At its heart, project management is about mitigating risks and maintaining predictability. Regardless of what project management strategies are used, your primary task is to make sure the project goes as planned.
One way to ensure this is to avoid common project management mistakes. These mistakes can creep into even the most well-laid plans and impact your project's success.
Kanban boards, stakeholder management solutions, automated task prioritization, and other project management tools help keep teams on track, minimizing critical project management mistakes that may arise from human error. Still, sometimes, careful planning is all it takes to put a stop to project failures.
1. Not setting clear project goals
Many projects fail because they did not have clear goals at kickoff. Stakeholders might've had a desired outcome in mind, but often, that outcome isn't entirely straightforward. One of the best ways to clarify a murky goal is to hash out helpful key performance indicators (KPIs) or determine what a deliverable would look like at the end of the project before work begins.
Poor goal-setting also happens when there is no consensus among stakeholders about the project's direction or success criteria during project planning. A change in requirements or an unplanned risk can also cause projects to have unclear goals—so it's best to pin down as many details as you can during project planning to minimize any issues.
This is the best way to ensure sound, easy-to-track KPIs, and it creates a clear project path for the whole team.
2. Failing to consider personalities during team selection
The seventh edition of the PMBOK (Project Management Body of Knowledge) mentions that a team is more than a set of hands. That means every member of your project team has two roles:
A functional role based on their skills.
An emotional role based on how they fit into the team's culture (Do they engender trust, empower teammates, etc.?)
Selecting for personality and skill ensures your people perform well not just as individuals but also as a team.
3. Not reporting necessary data
Successful project management will usually rely on effective and meaningful reporting. Routinely failing to dig into project reports will come back to haunt any project manager sooner or later, if tasks fall through the cracks or unaddressed roadblocks crop up down the line. You need to have some kind of information to keep these kinds of hiccups from happening—preferably before they become large and noticeable issues.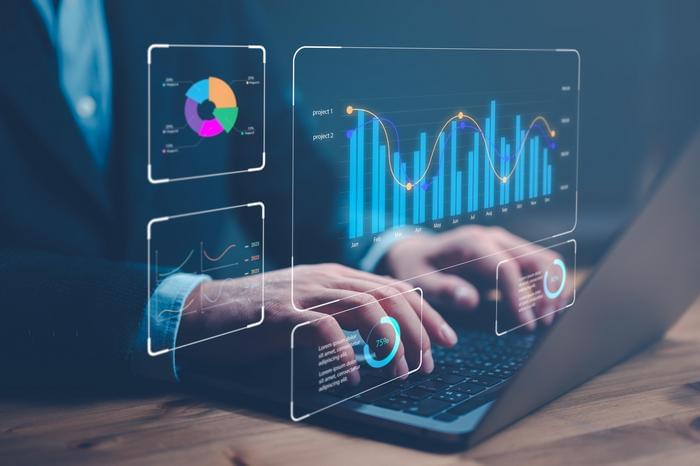 4. Prioritizing "urgent" over "important" tasks
The Eisenhower Matrix is taught by the Project Management Institute to this day because being mired in urgent tasks has been the bane of project managers for decades. An Eisenhower Matrix is an excellent tool when creating a to-do list at the beginning of the day, but it can be difficult to prioritize tasks correctly as time goes on.
5. Not managing scope creep proactively
Scope creep is the addition of features, functions, or tasks to the development process that were not previously included in the initial project scope. When the project scope grows out of control, teams will find themselves over budget and over schedule, and the morale hit can fray in-office relationships in the long run.
The right software can help keep your projects afloat
Project management is a difficult science. It requires careful planning, proactive client management, and judicious use of resources. However, kanban boards and Gantt charts alone are not enough to flawlessly execute a project plan and avoid common mistakes.
Outfitting an attentive team with an arsenal of flexible, user-friendly tools will make it easier to sidestep many roadblocks with ease. Finding the perfect solution for a project can be daunting, but our Project Management Software Guide is a simple starting point for you and your team.
Related articles
---
FAQs
What is a task management software?
Task management software is a tool that helps project managers organize, assign, and track tasks and projects. It allows for task creation, prioritization, monitoring, and streamlining workflow, thus improving productivity.
What is workflow automation?
Workflow automation is the use of technology to automate repetitive and manual tasks within a project. It involves designing a sequence of steps and rules that automate the flow of information or tasks, reducing human effort, improving efficiency, and minimizing errors in routine operations.
Featured Partners
1

Wrike
Tackle complex projects with Wrike's award-winning project management software. Break projects into simple steps, assign tasks to team members, and visualize progress with Gantt charts, Kanban boards, and calendars. Manage resource allocation and forecasting with software that's easy to launch. Automation and AI features strip away time-consuming admin tasks so you can do the best work of your life. Streamline your practices, align your team, and ensure you hit deadlines and stay on budget.
2

monday.com
monday.com Work OS is the project management software that helps you and your team plan, execute, and track projects and workflows in one collaborative space. Manage everything from simple to complex projects more efficiently with the help of visual boards, 200+ ready-made templates, clever no-code automations, and easy integrations. In addition, custom dashboards simplify reporting, so you can evaluate your progress and make data-driven decisions.
3

Smartsheet
Smartsheet is an online work execution platform empowering organizations of all sizes to plan, manage, automate, and report on work. Over 80,000 brands rely on Smartsheet for project and work management.
Technology Advice is able to offer
our services
for free because some vendors may pay us for web traffic or other sales opportunities. Our mission is to help technology buyers make better purchasing decisions, so we provide you with information for all vendors — even those that don't pay us.