Finding your company's right Business Intelligence (BI) software requires detailed research of several BI software solutions. Looker BI software is a popular choice, but there are alternatives to Looker and Looker Studio. Looker has many competing BI solutions similar to Looker with different or better features that may better fit your organization's needs based on staff experience, key BI features, and price.
Summarizing the best use cases for the top five business intelligence solutions reviewed:
Top 5 Looker Alternatives
Microsoft Power BI – Best for organizations using Microsoft products with non-technical users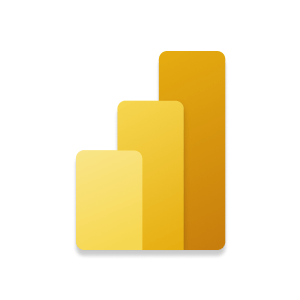 Microsoft Power BI is a data analytical software tool for data scientists, analysts, and non-technical users to process, analyze, and create visualizations using large quantities of data. Power BI helps improve business decisions by extracting insightful data, drawing data-backed conclusions, and sharing the results in reports or dashboards with management and invested departments.
Power BI allows business users to view analyzed results in a report or dashboard format containing insightful and actionable information to make intelligent data-driven decisions. The Power BI dashboards enable users to create visualizations from multiple datasets that can be used in scenario-based situations. The dashboards are customizable and can be embedded in applications that promote collaboration amongst the application users. The dashboards can be easily shared with peers in your organization.
A Chat-in-Teams button notifies users in a Teams channel when reports are available for viewing. Additionally, reports can be accessed from anywhere on a mobile device as long as an internet connection exists.
Qlik Sense – Best for enterprise orgs with big data and analytical operations

Qlik Sense allows businesses to immediately gain insightful information that helps make quick and accurate decisions using its associative engine and in-memory process feature. Qlik Sense is easy to deploy, and its intuitive layout makes it easy for beginners to learn how to use it with its drag-and-drop interface. Qlik Sense provides a low-code environment that allows users to build and trigger event-driven decisions, and it offers a wide variety of connectors to access other cloud applications.
This product continues to move forward with integrating Artificial Intelligence (AI) and machine learning (ML) capabilities into its products with its self-service visualization and interactive dashboard features. Qlik Sense is popular because it allows users at all skill levels to uncover insightful information and trigger specific actions when required. Sense removes the limitations of query-based tools and enables users to explore different options due to its ease of use as a data visualization and discovery tool.
Qlik Sense does not offer free storage, and its cloud version is limited to 500 GB of storage. Sense can access SaaS cloud-based storage sources, but programming is required to retrieve the data.
Tableau – Best for large volumes of data quickly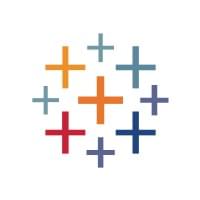 Tableau's ability to connect and visually share data interactively using a drag-and-drop interface without coding or programming skills is Tableau's strength. Tableau is sophisticated enough to integrate with programming languages like R and Python for a data scientist while still being easy enough to use by non-programmers. Tableau provides enterprise-grade security and governance models to help manage datasets. The business intelligence support is good, and there is no hidden cost with Tableau. Tableau offers a 14-day trial of its Tableau Desktop version.
Tableau is a leading data visualization tool for business intelligence and data analysis. Tableau makes it easier for non-technical users to explore and manage data while providing data science and analyst professionals the tools and features to execute complex BI actions. However, Power BI is still slightly easier to learn for beginners than Tableau. Tableau's software can automatically detect a desktop, tablet, or mobile device and display a report for optimal viewing. Tableau is not adept at advanced analytics like Qlik Sense.
Oracle Analytics Cloud – Best for finance, human resources, sales, or marketing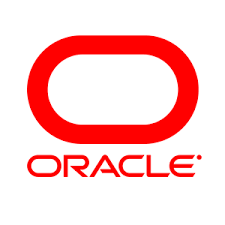 Oracle Analytics Cloud offers an exhaustive set of data analysis tools that can improve the productivity and efficiency of an organization. On several fronts, Oracle Analytics Cloud drives cost savings by using analytics to identify areas where optimized spending is enhanced by reducing cost and making cost-efficient decisions. Real-time monitoring can identify trends by monitoring KPIs and making the necessary adjustments based on KPI results. Improved forecasting occurs after insightful results help accurately predict future sales that improve revenue and new opportunities through analysis of market trends.
The evaluated BI software solutions such as Oracle Analytics, Power BI, and Tableau do not need third-party tools to do data preparation and data visualization due to the built-in tools, or in Tableau's case, Tableau Desktop or Data Prep Builder can accomplish these tasks. Oracle separates itself from the other BI solutions with its augmented and fusion analytics as part of Oracle's analytic application suite that improves how businesses use and deploy analytics.
Oracle analytics allows users to ask questions using their voice and get a relevant visualization response that attempts to answer the question. This feature can respond to inquiries in 28 different languages. Oracle's Auto Insight will generate relevant visualizations with Oracle Analytics' assistance after selecting specific data columns.
Domo – Best for single platform enterprise with less experience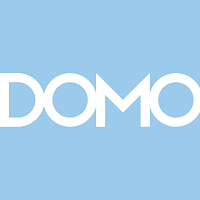 Domo is a typical cloud-based solution featuring a mobile-first BI platform that allows businesses to view data in one location and collaborate on business topics to make timely data-driven decisions. The Domo Central is the community forum connected to the cloud solution that users can access for instructional purposes.
Domo provides businesses with an all-encompassing view while making data accessible and visible to an entire organization for actionable decision-making. Domo is considered user-friendly and very easy to use, whether on a desktop or a mobile device. Domo's data file fabric solution helps address data governance issues by enabling users to govern their data from the virtualization layer without moving any data from its original source while keeping your data architecture untouched.
Data fabric allows dynamic linking and interaction with new data, improving data processing and analysis. Data fabric minimizes data replication, data silos, and latency issues by not physically using the data at its original source.
Is a Looker alternative the best BI solution for you? Or Looker itself?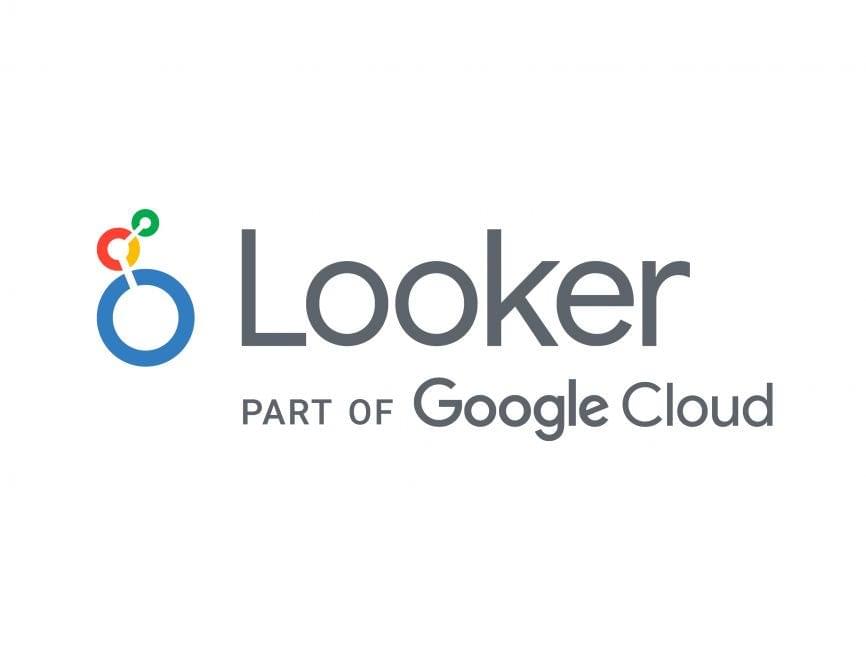 Looker is a solid BI solution and highly customizable with its multi-cloud deployment capabilities, allowing businesses to choose where Looker is deployed with minimal impact on the business's users. Looker excels at data governance metrics used to measure the proficiency of a business's data governance processes using Key Performance Indicators (KPIs).
After seeing the alternatives above, it's possible you might have decided Looker is right for your business. If so, that's great, too. However, there are some challenges businesses should be aware of before switching to Looker. Looker is touted as not being very user-friendly, and the learning curve can be extensive for beginners, while some Looker alternatives may be easier to learn.
A few Looker limitations:
Looker does not connect to Microsoft Excel
Does not easily connect to other data sources and has trouble extracting data directly from Representational State Transfer (REST) Application Program Interfaces (APIs)
Looker is more expensive than some of its BI competitors
Looker Modeling language (LookML) is similar to SQL and requires coding knowledge to be used effectively.
What to look for in Business Intelligence software?
Since no two Business Intelligence tools are alike, you must find a BI product with all the essential BI features you need and operate how you envision the BI tool to work. While many businesses consider Looker, it's also essential to explore Looker alternatives to ensure you get the best fit. For example, report-building capability is a definite requirement, and a desired business goal is for a non-technical person to be able to generate a report easily. Therefore, what skill set is needed to build a report is a valid concern, and if there is a learning curve, how long will it take a staff member to be competent enough to build a useful report? Other concerns are what features are needed and the skills required to use them are the following:
Business Analysis—Business analysis is an essential function of business intelligence. The analysis needs to be able to conduct four types of analysis:
Descriptive—describes what happened
Diagnostic—determines why something happened
Predictive—uses historical data and other variables to determine the most likely outcome
Prescriptive—helps businesses determine what might or should happen in the future
Real-time Availability and Accessibility—Having access to your real-time business data is vital if you want the ability to make a smart data-driven decision at any time based on internal or external conditions that can impact your business. Whether you are analyzing data on a mobile device or a desktop, you want to be sure the business intelligence application selected is mobile-friendly, with visualization options to display information the same on smartphones, tablets, and desktops.
Visualization Features and Capabilities—All business intelligence solutions, including Looker and its alternatives, provide data visualization capabilities, but each BI vendor may do one thing better than another BI vendor.. For example, Tableau is known for detailed and beautiful dashboard visualizations, and Domo focuses on detailing granular-level operational information. Other BI solutions allow you to apply a filter on data presented in a visualization. In contrast, other BI vendors will allow you to drill down focusing on details for developing high-level visualization reports. You must decide what is vital for your business for this particular BI tool category.
Security—Having the right security features can be a deciding factor in selecting a business intelligence solution. Generally, all BI tools offer user and role-based security options that appoints who can create, publish, use, administrate permissions, or modify applications. Another consideration a business may want is the ability to integrate with an existing security program or operating system. For example, can a BI solution use its security features while taking advantage of security features from databases, networks, and operating systems? Whatever BI solution you select, it should align and be an ally with your existing security policies and practices.
Collaboration—A key feature of any BI solution is the ability to share information through chatting or discussion threads. A good BI solution will allow you to create internal chat groups, receive real-time reports for quick decisions, or review the analysis of R or Python results and share them with a group. Not all BI tools, including Looker and its alternatives, offer the same collaboration and sharing options. For example, Tableau provides sharing and collaboration features that are not as developed as other BI solutions.
Data Management—A BI tool's data management features should be able to integrate data from different sources and combine or aggregate the data into a structured format for data analysis or visualization. Effective data management is crucial in identifying key business metrics such as KPIs and identifying trends or patterns in datasets. Data management must have the following features:
Data Integration—A BI solution, whether it's Looker or one of the many Looker alternatives, is useless if it cannot connect to existing data sources. Data integration is the process of combining data from multiple sources in an organization to give a complete, accurate, and updated dataset for BI data analysis. An excellent analytical platform will provide native connections, allowing quicker analysis regardless of data location.
Extract Transform and Load (ETL) tools—combine data from multiple sources into a central repository, such as a data warehouse or a data lake using business rules to clean and organize data.
Master Data Management (MDM)—verifies and ensures the uniformity, accuracy, semantic consistency, and accountability of all business data on customers, products, suppliers, and other business departments in various IT systems.
Online Analytical Processing (OLAP)—allows users to extract and query data that is evaluated and analyzed from multiple points of view.
Self-Service Analytics—The self-service analytical feature enables non-technical personnel in your company to use this feature to interact with data and derive insightful information that will benefit the organization somehow. This self-service feature is essential because it allows all personnel in the organization access to business information regardless of skill set.
Augmented Analytics—uses machine learning automation to enhance data profiling and quality. Users can use text and perform voice-based searching to retrieve data using Natural Language Processing (NLP). This feature allows you to set alerts and notifications when significant outliers or anomalies occur in the data and detect trends and variances beyond the established minimum and maximum limits.
Embedded Analytics—Embedded analytics are business intelligence analytical tools that integrate seamlessly into business applications, such as interactive reports or embedded dashboards. Embedded analytics helps businesses make better decisions based on analysis, streamline workflows, or continually receive real-time updates versus pulling reports manually. Embedded analytics also improves operational efficiency, customer satisfaction, and market competitiveness.
Mobile Business Intelligence (BI)—Mobile BI allows business users to access data and analyze it on mobile devices and tablets. Mobile BI potentially gives users 24/7 access to relevant metrics and visualization dashboards to make smart data-driven decisions at a moment's notice.
What are the industry-specific considerations for BI software features?
Regardless of the type of business a company is running, there are similarities amongst all industry-specific businesses when it comes to using BI to help derive data-driven decisions. Some industry-specific businesses may focus on some BI tools more than others, but the end goal for any business is to generate revenues and maintain a competitive edge. Here are some industry-specific businesses that will need slightly different BI tools in some of their industry-specific applications to be successful:
Retail Industry—The retail industry will require many of the BI tools any business uses, and they need the same BI tools and features in any unique applications, such as supply chain management (SCM) software. The SCM software needs analytical tools that managers can use to plan for and manage demand changes and optimize the flow of goods and materials. More importantly, they'll need BI tools to help retail managers monitor the supply chain flow, including external suppliers, vendors, and customer delivery. OLAP, data management tools, and reporting are examples of BI tools needed to help ensure success. Retail businesses will also be interested in marketing analytics to help ensure they are advertising to a responsive target audience.
Healthcare Industry—One of the main goals of the healthcare industry is to improve patient care. The best way to do this is by using historical data processed in a predictive analytical tool to create a patient profile that sends recommendations based on a patient's medical history. Dashboards are helpful for monitoring healthcare KPIs, like bed availability, infection rates, and readmission rates.
Manufacturing industry—The manufacturing industry can benefit from using advanced analytical tools to use automation applied on machines with sensors to monitor and improve production quality. Visualization dashboards can provide real-time updates on production assembly lines and shop floor activities. Predictive analysis can help estimate resource requirements, generate an accurate materials inventory list, and optimize machinery's production capacity, improving overall production and efficiency.
Data Warehousing and Data Governance
Data fabric software helps business users access data without the data having to be physically moved before accessing the data. The user can access siloed data and data in a data warehouse or lake all through the data catalog using a single interface. The data fabric concept uses data integration, cataloging, and discovery in the virtualization layer, which is one virtual location to access all your data created by the data fabric software. The data fabric concept minimizes data governance issues since data is not duplicated and moved for specific uses. Denodo and Tibco software are data fabric and catalog tools that help BI tools easily access data virtually.
Another featured software that is helpful when using BI software is Snowflake. Snowflake is a cloud data warehouse that stores and analyzes your data in one place, which helps data governance. Snowflake is run on AWS, Azure, and GCP cloud platforms while providing security and allowing a business to scale storage up or down as needed. Snowflake benefits a company by processing data faster while separating storage and computer resources. Snowflake ensures businesses only pay for what they use while resources are scaled up or down according to a business's usage times.
How to select the best BI solution for your business?
The first step is to evaluate how your business intends to use business intelligence software. Business intelligence software makes predictions, generates automatic reports, centralizes your data, helps reduce business costs, and makes every employee self-sufficient enough to analyze data and run reports. All good BI software performs these five things and much more.
Every one of the tools we evaluated can do the five things mentioned, but one BI solution may perform an action easier or better than another BI product. When evaluating products, focus on what they don't do well, as it can save you time from further evaluation if you discover a BI feature you require is not well supported or just not supported. For example, Tableau is excellent at creating and displaying dashboard visualizations but relatively weak in providing embedded analytical tools. If you need a robust BI solution in advanced analytics, consider Qlik Sense.
Power BI is a comprehensive solution that integrates well with the Office 365 stack and connects natively with Azure. Still, Power BI is limited in its native integration with some cloud architectures like the Google Cloud Platform (GCP) and Amazon Web Services (AWS). So, in eliminating a BI tool from consideration, you need to know what a BI tool cannot do or is weak at performing. Additionally, make sure you understand what a business intelligence tool does well.
For example, Looker is a great BI tool for databases or data warehouses. But, if you have data in Excel spreadsheets as a source, Looker is not designed to work with spreadsheets, which means the BI tool is incompatible with the data source. In that case, checking out Looker alternatives might be better for you. Compatibility is a third consideration for eliminating a BI solution along with a BI feature that is not available or a BI feature that does not work as well as other vendors' BI tools. 
During the evaluation period, your goal is to identify any cons to determine if the BI software solution is a detriment to any aspect of what you want the software to accomplish for your business. Most BI software solutions natively connect to a database or data warehouse, like Power BI connects natively with Azure or Looker connects with GCP. Qlik Sense does not have a back-end cloud platform to natively connect with, though it is working on a native cloud platform with Qlik Replicate and Qlik Compose. If you selected Qlik Sense as your BI software tool, you need to red-flag this as a concern.
After eliminating potential BI software solutions, you need to run proof of concept and tool evaluation tests to ensure the BI tools meet your expectations and generate the results you are looking for in a BI solution. Once you completed testing and selected two or three BI software solutions, you can consider cost per user, trial periods, and the expected learning curve for employees. Using the elimination and evaluation process will direct you to the best business intelligence software solutions to select for your business.
Featured Partners
1

Wyn Enterprise
Wyn Enterprise is a scalable embedded business intelligence platform without hidden costs. It provides BI reporting, interactive dashboards, alerts and notifications, localization, multitenancy, & white-labeling in any internal or commercial app. Built for self-service BI, Wyn offers limitless visual data exploration, creating a data-driven mindset for the everyday user. Wyn's scalable, server-based licensing model allows room for your business to grow without user fees or limits on data size.
2

Sigma
Sigma delivers real-time insights, interactive dashboards, and reports, so you can make data-driven decisions on the fly. With Sigma's intuitive interface, you don't need to be a data expert to dive into your data. Our user-friendly interface empowers you to explore and visualize data effortlessly, no code or SQL required.
Technology Advice is able to offer
our services
for free because some vendors may pay us for web traffic or other sales opportunities. Our mission is to help technology buyers make better purchasing decisions, so we provide you with information for all vendors — even those that don't pay us.