Updated July 5, 2023
AI-generated images and text are the talk of the town. Depending on who you ask, these new tools are either heralds of the future, or harbingers of professional doom. But while everyone is discussing the ramifications of machine learning on how to work like an artist, it's being quietly trained how to make decisions like an executive through prescriptive analytics tools, as well.
Assistance in predicting and proactively responding to risks and opportunities can be a major market advantage. Below are seven of the best prescriptive analytics tools to help you forecast the business weather, and prepare for the storms and seasons ahead.
The list
IBM Decision Optimization – Best for machine learning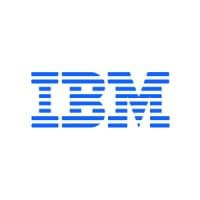 IBM has been a major player in computer technologies for decades, but have long shifted away from producing hardware and devices. Instead, they've been making their mark in developing cutting-edge machine learning systems, and those efforts have placed them at the forefront of business intelligence and prescriptive analytics.
While Watson has received most of the attention in the news, IBM's more impressive project has largely gone unnoticed. IBM Decision Optimization is an entire suite of BI tools that allow large-scale enterprises to turn their current operational data into a powerful optimization tool.
Alteryx – Best for end-user experience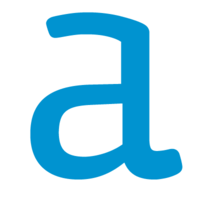 There are plenty of professionals who can benefit from advanced business analytics, but not all of them have the expertise of a data scientist or software engineer. Alteryx is an intelligence suite built to empower those who don't to make the most of their data.
Designed to be low- or no-code and user-friendly, the Alteryx platform offers robust analytics and prescriptive insights to end users, even if they have minimal technical literacy. The system is built on a foundation of automated machine learning (AutoML), which lets the algorithm do most of the heavy lifting, limiting the amount of oversight required to train it.
Put simply, Alteryx offers the kind of drag-and-drop simplicity that's usually only found in less sophisticated descriptive or diagnostic analytics.
KNIME – Best for data science flexibility on a budget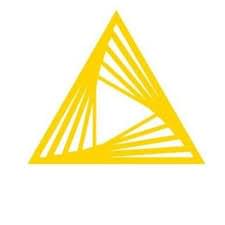 If Alteryx is a novice analyst's secret weapon, KNIME is a data scientist's. Built to maximize a technical expert's ability to control, organize, and process data, even from a wide variety of sources. Using a node-based, visual programming interface, those with sufficient technical expertise can effectively build their own analytics tool.
In other words, it's the Lego system of prescriptive analytics.
Looker by Google – Best for data modeling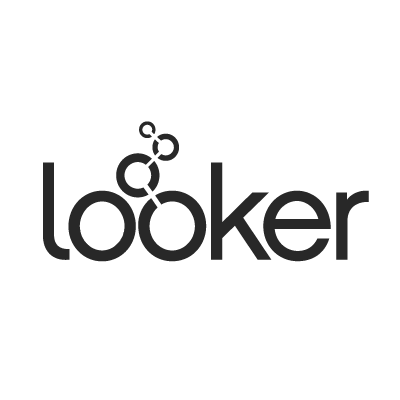 Powered by Looker is a Google Cloud product designed to prioritize data pipelines, data lineage, and data modeling control.
The BI app is web-native (because, well…it's from Google). It offers embedded analytics features, and can be presented to end users with intuitive interface controls. That's secondary to its core intent, however.
Looker's architecture is built with a dedicated data modeling layer. The flexibility and oversight this facilitates will be well-received by a data science team tasked with implementing the tool. It makes for frictionless integration with the data pipeline, and easily interfaces with the data warehouses an organization already has in place. Additionally, it facilitates robust version control.
With solid security protocols, and RESTful API design, it's a prescriptive analytics option that's easy to deploy, and suitably protected.
Tableau – Best for data visualization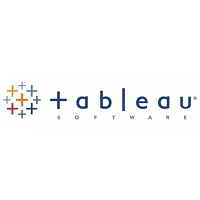 Tableau offers a solid blend between the back-end functionality of a KNIME-style sandbox, and the end-user simplicity of platforms like Alteryx. It features some of the smoothest, most aesthetically pleasing dashboards and UIs on the market, living up to artistic implications of the brand name.
A full-fledged analytics suite, Tableau can be white-labeled and embedded for secondary and tertiary use as needed. But its advanced prescriptive functions can go toe-to-toe with nearly any other vendor in the space.
Best of all, with robust visualization options and intuitive user controls, it's incredibly easy to build dashboards that offer the most value for every level of access privileges and technical expertise.
Azure Machine Learning – Best for data privacy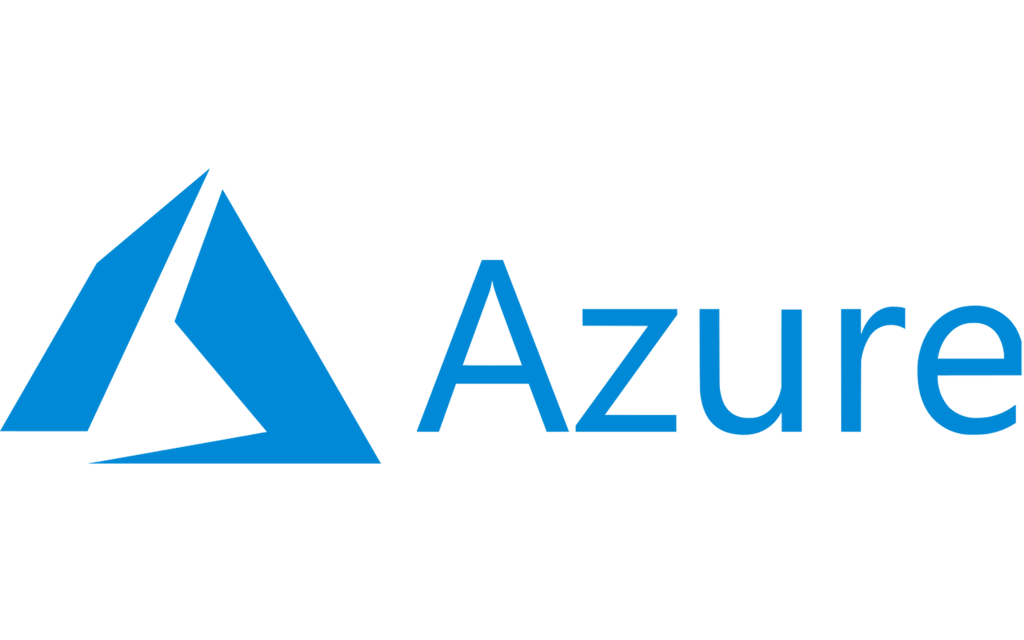 Microsoft's Azure prescriptive business analytics solution brings to the table a lot of the best features found in other options on this list. For starters, it boasts impressive amounts of training data for their AI tools, just as IBM does. It provides predefined ML algorithms to facilitate simpler, faster implementation. And offers more customizable options for those with the expertise to make use of it.
What drives most organizations to choose it, however, is the sense of security and confidence in data privacy it offers.
RapidMiner Studio – Best for data mining and aggregation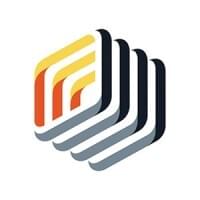 Wrapping up our list is RapidMiner Studio. RapidMiner shares a lot in common with KNIME, including a node-based GUI and a "build your own analytics"-style implementation. And while the interfaces are a bit of aesthetic upgrade from KNIME's, setting up and deploying RapidMiner requires similar levels of technical expertise to navigate.
RapidMiner, unlike other options in this list, is on-prem only at present. A drawback for some use cases, but a major security advantage for others.
Prescriptive analytics
A quick breakdown of the four common functions of business intelligence:
| | | |
| --- | --- | --- |
| Descriptive Analytics | The "What" | Used to organize data, parse it, and visualize it to identify trends. |
| Diagnostic Analytics | The "Why" | Used to analyze trends, examine their progress over time, and establish causality. |
| Predictive Analytics | The "When" | Used to compile trend and causality data, and extrapolate upcoming changes to anticipate outcomes. |
| Prescriptive Analytics | The "How" | Used to predict possible scenarios, test possible strategies for ROI or loss potential, and recommend actions. |
Prescriptive analytics is among the most advanced business applications for machine learning and data science. It requires a significant amount of AI processing, and depends on large volumes of reliable data. More importantly, like a human employee, it can be trained to respond to inputs and scenarios over time, improving the recommendations it outputs.
For a deeper dive on prescriptive analytics, and where it fits into the data analysis ecosystem, check this article on data analysis software.
"Always tell me the odds": Why prescriptive analytics matter
Prescriptive analytics isn't a crystal ball. What it is might be closer in analog to an independent consultant, or a military tactician. It surveys the battlefield, considers numerous scenarios based on likelihood, parameters and circumstantial constraints, intensity of effects on final outcomes, and the options or resources available to the organization.
Then, after simulating the possibilities, and comparing current plans to potential alternatives, it makes recommendations to promote the most positive results.
In short, it doesn't remove the uncertainty from business planning, it reduces the level of disruption caused by unanticipated events or a lack of forethought.
Forecasting outcomes like this can be used to achieve a number of important business goals:
Preventing or mitigating loss
Minimizing or avoiding risk factors
Optimizing processes, schedules, and routes
Improving resource utilization and limiting downtime
Anticipating opportunities
With prescriptive analytics, businesses can work proactively, instead of reactively. It's reassurance and validation when things go according to plan, and it's a safety net when things take a turn for the catastrophic. Either way, you've explored the possibilities via numerous scenarios and simulations, and you're as prepared as possible for what the future brings.
Choosing the best prescriptive analytics software
Remember, "crazy prepared" is only a negative until everyone needs what you've prepared in advance. Hopefully, this list of prescriptive analytics tools will help you find the solution that positions your business as the Batman of your industry. If not, check out our in-depth embedded analytics guide for more insight on how to choose a provider for your use case.
Looking for the latest in Business Intelligence solutions? Check out our Business Intelligence Software Buyer's Guide.
Featured partners
1

Wyn Enterprise
Wyn Enterprise is a scalable embedded business intelligence platform without hidden costs. It provides BI reporting, interactive dashboards, alerts and notifications, localization, multitenancy, & white-labeling in any internal or commercial app. Built for self-service BI, Wyn offers limitless visual data exploration, creating a data-driven mindset for the everyday user. Wyn's scalable, server-based licensing model allows room for your business to grow without user fees or limits on data size.
2

Sigma
Sigma delivers real-time insights, interactive dashboards, and reports, so you can make data-driven decisions on the fly. With Sigma's intuitive interface, you don't need to be a data expert to dive into your data. Our user-friendly interface empowers you to explore and visualize data effortlessly, no code or SQL required.
Methodology and selection process
At TechnologyAdvice, we assess a wide range of factors before selecting our top choices for a given category. To make our selections, we rely on our extensive research, product information, vendor websites, competitor research and first-hand experience. We then consider what makes a solution best for customer-specific needs. By defining business needs, we can determine the essential BI features organizations in various sectors require, and select platforms that will cover all bases. Reputable providers known for their ease of use and customer satisfaction are added to our compilation list for further analysis. We then evaluate each solution on the list based on the features they offer, considering the platform's usability, integration capabilities, customization options, mobile access, and any other relevant functionalities. Price plans, hidden fees, customer reviews, and customer support are also assessed in the selection process. Technology Advice writers will often take advantage of free trials and demos to get a first-hand user experience of available software. Finally, we curate a comprehensive list based on the previously stated factors, ensuring readers have the necessary tools to make an informed decision.
FAQs
What is prescriptive analytics?
Prescriptive analytics is the branch of data analytics that uses machine learning and computational modelling to suggest actions for optimal outcomes based on given parameters.
How do I choose the best prescriptive analytics platform for my business?
To choose the best prescriptive analytics platform for your business, assess your specific needs such as data volume, type of analytics required, scalability, user-friendliness, budget, and review the features, integrations, support, and customer reviews of potential platforms.
Technology Advice is able to offer
our services
for free because some vendors may pay us for web traffic or other sales opportunities. Our mission is to help technology buyers make better purchasing decisions, so we provide you with information for all vendors — even those that don't pay us.