By 2025, there will be approximately 38.6 billion internet of things (IoT) devices worldwide. While many of these will be in homes, businesses also use IoT devices in a variety of industries. However, businesses that don't integrate their enterprise resource planning (ERP) systems with their IoT devices are missing out. Let's take a look at some of the benefits organizations gain when they integrate their ERP and IoT.
If you aren't yet using an ERP system, use our ERP Product Selection Tool to find the right one for your business. After answering a few questions, you'll get a customized list of software recommendations.
Jump to:
Better IoT asset and inventory management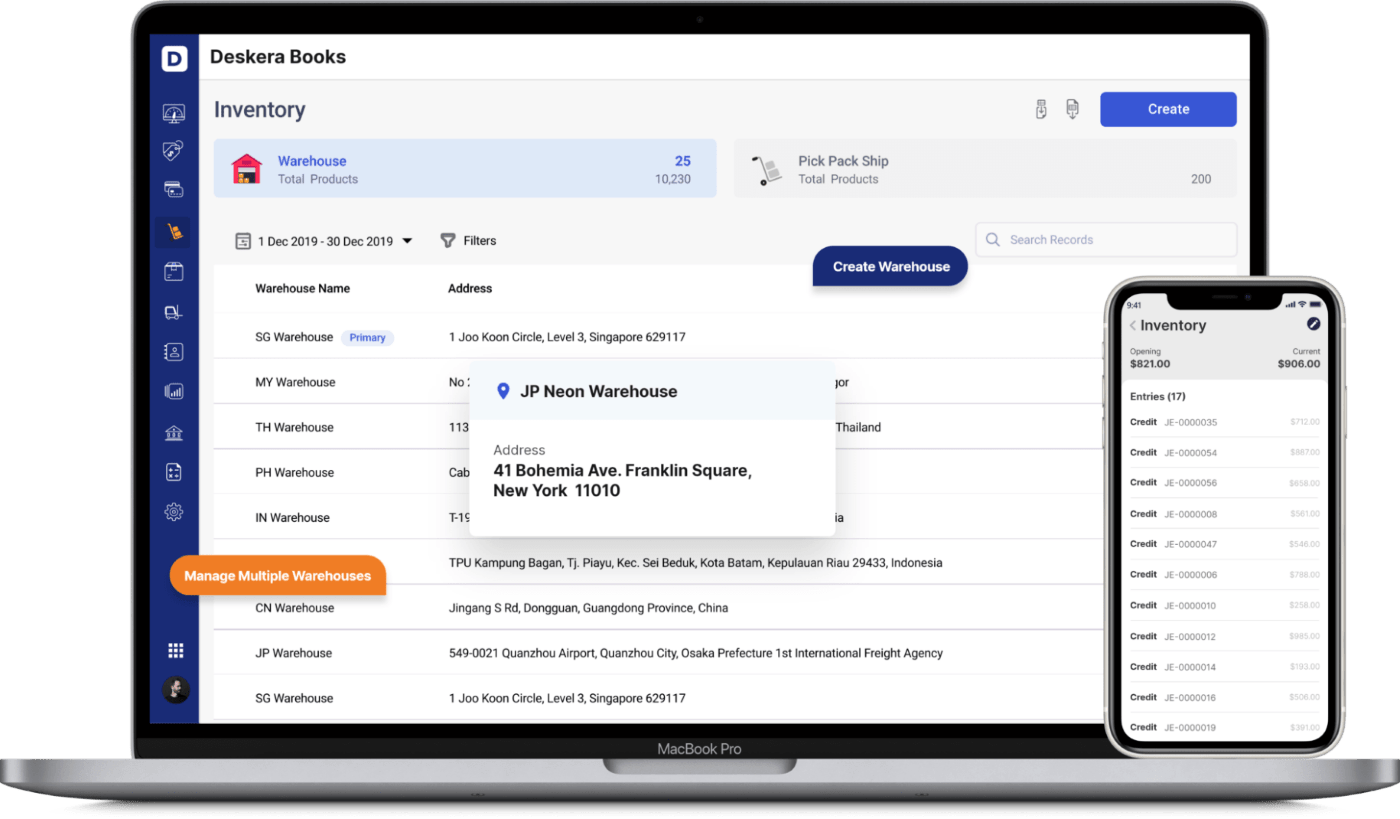 Supply chain organizations need to keep a close eye on their inventory and machinery to keep production running smoothly. IoT devices with artificial intelligence (AI) track the storage conditions of inventory and adjust temperature or humidity levels if necessary. This provides a better environment for your raw materials and would allow your IoT devices to send alerts to the ERP system if you needed to order more.
Additionally, AI inventory management systems that integrate with ERP systems, like Deskera can automatically submit a new order when stock levels are running low. The system will track the weight of inventory or RFID tags that leave the stock room, and once the amount drops below a certain level, it can initiate a reorder.
Many pieces of modern machinery can now be considered IoT devices themselves. By integrating these machines with your ERP system, the equipment can schedule maintenance when it needs it, order new supplies, or provide data on production efficiency or errors. An industrial printer, for example, could monitor its own toner levels and alert a technician about a paper jam or similar error.
Also read: The Best ERP for Supply Chain Logistics
More accurate forecasting from your ERP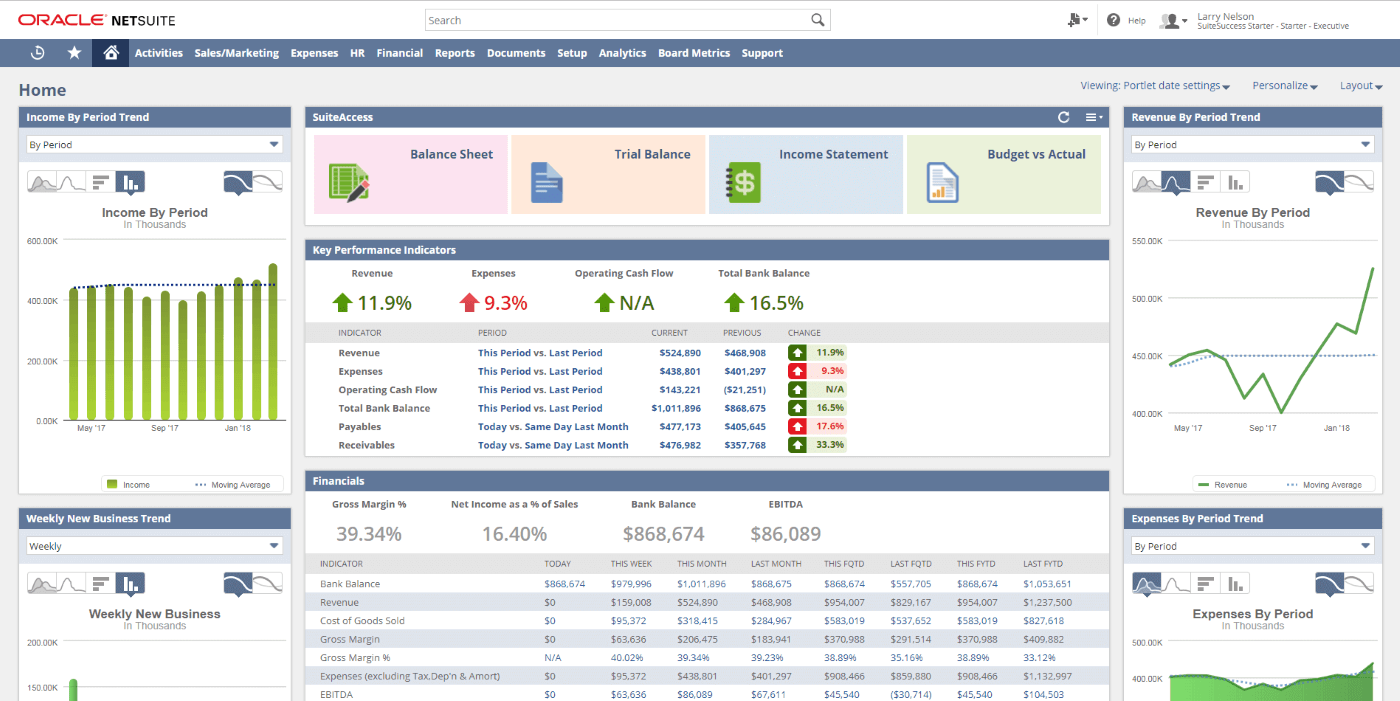 When a company integrates their IoT devices with their ERP system, they're able to pull production data directly from their equipment to keep their data accurate. Then, the AI included in the ERP system has more accurate information to pull from when creating forecasts. Taking data directly from the IoT devices prevents the chance of an analyst mixing up data sets or inputting numbers incorrectly.
Let's say you run a manufacturing plant that can make around 100 cars per day according to the data your machinery provides. Using that information, historical sales data, and staff availability, an ERP system, like Netsuite, could identify when you need to start production on next year's new model to meet expected demand.
Real-time insights for better business decisions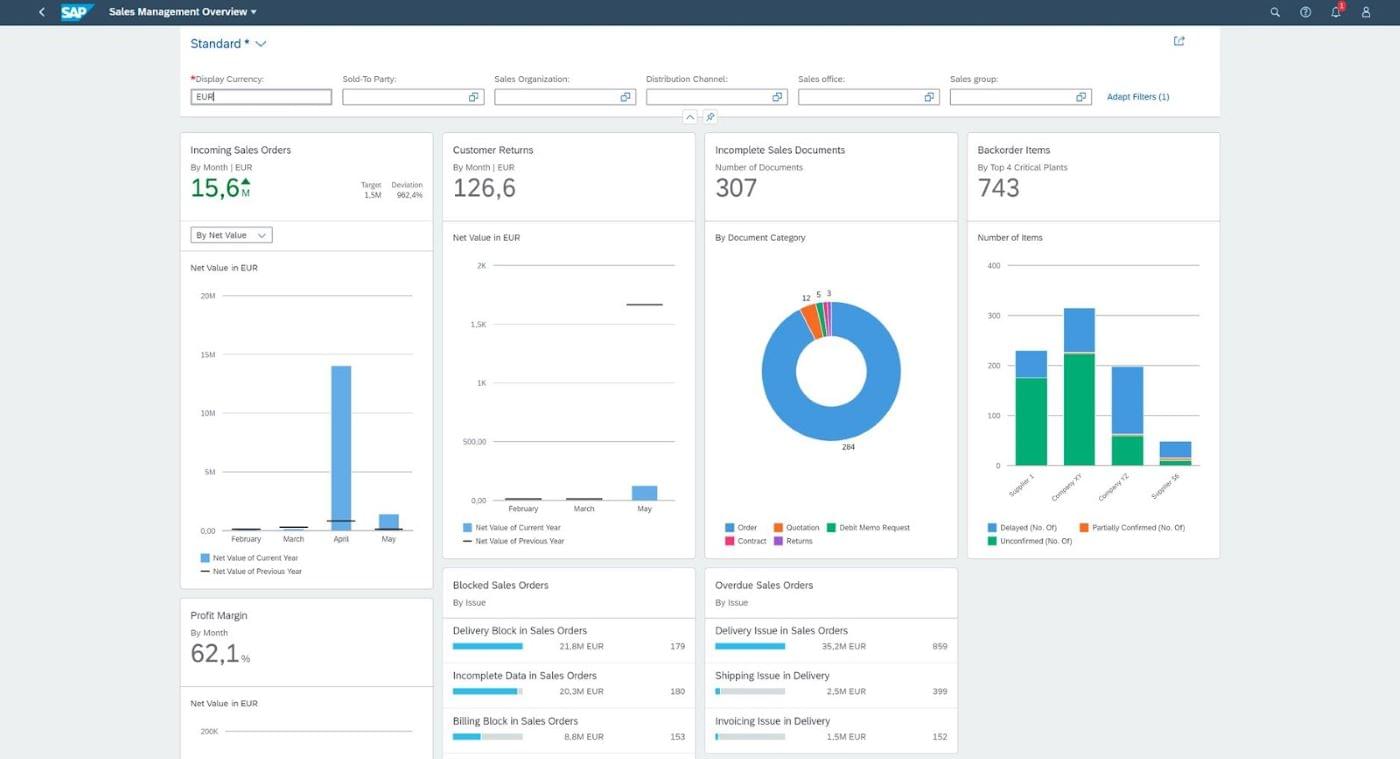 IoT devices that import data directly to ERP systems like SAP also provide businesses with real-time information that they can use to improve their decision-making. Pulling data from IoT devices provides businesses with more information from more sources to make more informed decisions. Additionally, IoT devices and sensors typically offer a continuous stream of data, meaning organizations are always working from the most relevant and recent information. Not only does this make companies more flexible because they can adapt faster to changing data, but it also offers them the ability to make proactive adjustments rather than reactive ones.
For example, maybe your company recently upgraded one of your machines after the previous one broke. You're considering updating the rest of your old machines to the new model, but you want to know if the investment will be worth it. Using the data that your upgraded machine imports to your ERP system vs. the data from your old machines, you can see how their efficiency compares in real-time and determine whether the new machines will provide the needed ROI.
Reduced operating costs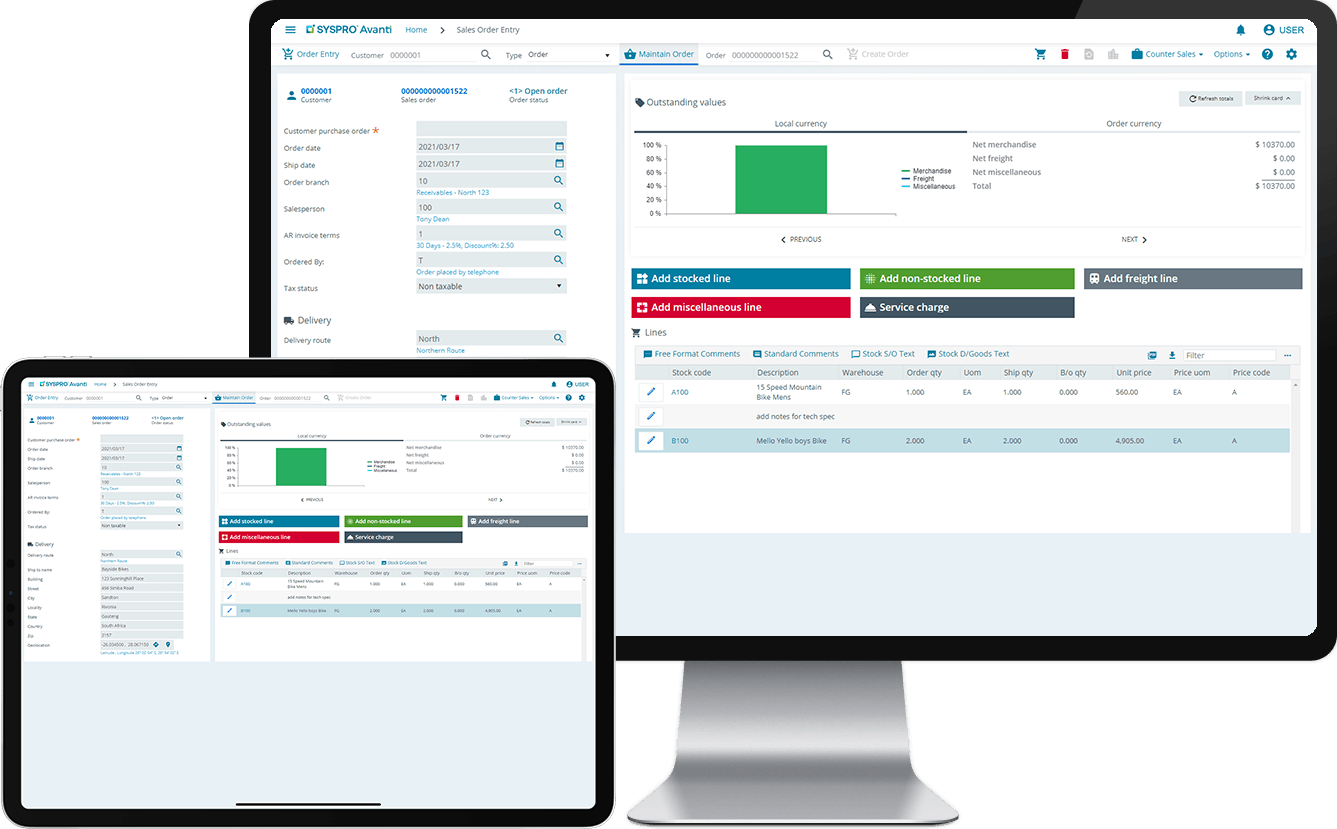 When your ERP system doesn't integrate with your IoT devices, your processes slow down while you wait to gather data from your equipment and import it into the ERP software. Instead, IoT devices that have been integrated with your ERP system can automatically transmit data, removing a need for human input and reducing operational costs. To see the biggest reduction in operating costs, opt for ERP software that includes AI, like SYSPRO.
Can your business benefit from ERP and IoT integration?
If you have both an ERP system and IoT devices in your business, you should integrate them to improve your asset and inventory management, forecasting, and insights. IoT devices can provide a lot of insight for your business that you could be missing out on if they're not automatically sending data to your ERP.
To find the perfect ERP system for your business, use our ERP Product Software Selection Tool. After filling out a short survey, you'll get a list of software recommendations customized to your company's needs.
Read next: How 5G And IOT Will Influence The Next Generation of ERP Systems
Top ERP Software Recommendations
Acumatica Cloud ERP offers powerful finance and business intelligence tools to streamline company-wide accounting processes. Track costs, control billing, and manage time/expenses with multi-currency support and powerful financial reports. Acumatica makes real-time financial data available anytime, anywhere, on any device. Harness this data to make informed accounting decisions, reduce workloads, close the books faster, accelerate growth, and transform how you do business in the digital economy.
NetSuite is the most trusted cloud-based ERP software in the world, integrating all key business processes into a single system -- financials, inventory, sales, CRM, eCommerce, and marketing.

We're an industry-recognized NetSuite Solution Provider that designs, implements, and supports all aspects of the NetSuite Platform.

Schedule your Personalized NetSuite Demo or get in touch with a one of our NetSuite experts today.
A cloud computing software as a service ERP solution to manage all aspects of your business—accounting management, product management, inventory management, Sales Management, Supply Chain Management, Ecommerce Management, Sales Channels Management, Customer Service Ticketing, Email Marketing, and more. Our Cloud SaaS ERP System, we help organization that are in the distributions, wholesalers, retail, or ecommerce industry.
Need a Little Help?
Talk with a software expert for free. Get a list of software that's great for you in less than 15 minutes.