What is EPR in supply chain management?
Enterprise Resource Planning (ERP) for supply chain management (SCM) is an all-in-one software application that helps businesses automate and streamline interdependent sets of activities that comprise the supply chain process.
Enterprise Resource Planning (ERP) for SCM helps businesses manage production processes efficiently by coordinating specific SCM activities such as inventory, manufacturing resources, and logistics to meet established completion and delivery timelines. Enterprise Resource Planning for SCM provides businesses with real-time visibility throughout each production process phase, including delivery to a customer. Finding the best ERP solution for your supply chain management business is crucial.
Read on to discover the best ERP for supply chain management software that will address all your organizational needs.
Top ERP supply chain systems in 2023
Microsoft Dynamics 365 — Best for project and service-based businesses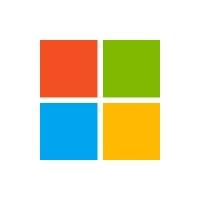 Microsoft Dynamics 365 allows you to automate your functions and tasks across multiple departments using customizable built-in tools. The fully developed ERP solution with CRM capabilities allows businesses to execute processes and workflows and continually improve customer communications successfully. Overall, Dynamics 365 helps businesses connect to every facet of an organization, which increases more intelligent decision-making.
Oracle Cloud ERP—Best for global businesses that use an Oracle database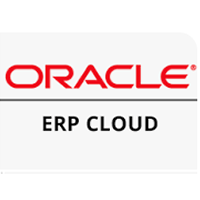 Oracle ERP cloud lowers your total cost of ownership than an on-premises solution, and Oracle assists in helping you migrate from your on-premises solution to the cloud with their Customer 2 Cloud program. Oracle can co-exist with your current systems, allowing a business to move while migrating other applications to the cloud slowly.
Infor CloudSuite—Best for food & beverage, distribution, manufacturing industries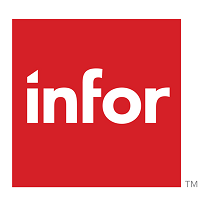 CloudSuite ensures your business will grow in its cloud ecosystem by continuously receiving technology enhancements without interruptions while replacing your legacy applications with industry-specific functionality. Infor's preconfigured industry-specific modules help businesses meet any unique business needs. Infor's business intelligence tools help businesses automate their business processes, which will contribute to eliminating any business constraints.
Odoo—Best for small startups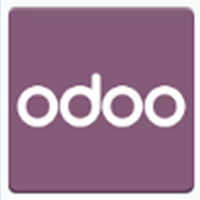 Odoo (on-demand open object) is ideal for small businesses starting out and only need a small set of Odoo applications and modules. The uniqueness of Odoo is that a business can create its own ERP solution that can begin with inventory and warehouse management modules. Odoo offers a free community edition that can be built for free on a personal server. Odoo also has an enterprise edition that works on a desktop or the cloud. The enterprise version includes accounting, manufacturing, project management, and inventory management modules.
Oracle NetSuite—Best for IT and Professional Services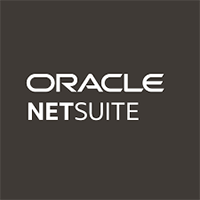 NetSuite is a cloud-based business management software that manages every aspect of a company. NetSuite's built-in customization tools, flexibility, and scalability help fast-growing businesses expand across divergent international markets. NetSuite ERP consolidates data and streamlined processes across an organization, unifies customer records, and uses AI to gather an all-encompassing view of business operations.
SAP Business One—Best for small to midsized businesses in industrial machinery and components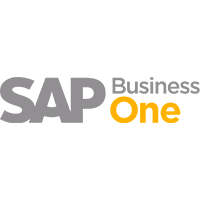 SAP Business One is an integrated ERP solution. SAP business one possesses all the essential business functions, such as inventory, finance, purchasing, sales, production, service, and project management. These essential functions provide real-time visibility to a company's business data. This ERP solution provides a remote support platform to execute automatic health checks, schedule routine database maintenance operations, and automatically correct detected problems.
Acumatica—Best for small and midsized businesses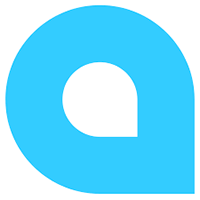 Acumatica Cloud ERP, a business management solution, propels your business into the digital world with customer-friendly business practices and exceptional business functionality. Acumatica's artificial intelligence and machine learning tools automate warehouse and shipping operations. Acumatica integrated workflows touch all of the business management applications that are also accessible on mobile devices and tablets.
Why is supply chain ERP important for businesses?
To grasp what supply chain ERP is, we first need to understand what enterprise resource planning is. In a nutshell, ERP systems pull data from different sources and consolidate it into a single platform so that users can make smarter business decisions. Most ERP systems are designed to cover all essential business departments, including finance, human resources, operations, manufacturing, sales, marketing, customer relationship management, and supply chains.
Originally, supply chain ERPs were a product offered within the umbrella of a more extensive ERP system, such as SAP and Oracle. However, as more and more businesses have realized the benefits of enterprise resource planning, stand-alone supply chain management ERP solutions were launched by companies looking to cater to the logistics and needs of the industry specifically. If you only need a supply chain ERP instead of other aspects of ERP, these stand-alone products offer a more tailored solution.
What are the benefits of supply chain ERPs?
Businesses using an ERP with supply chain management to its fullest potential have advantages over organizations that don't or only rely on using an ERP solution. Supply chain management focuses on relationships with internal entities and external vendors or customers. An ERP application's primary focus is on transactions and tasks. An SCM embedded in an ERP application integrates business operations synchronized with supply and demand changes.
No matter your situation, a supply chain ERP can help your businesses increase operational efficiency and profit—provided that you choose the right supply chain ERP.
Still not convinced that you need enterprise resource planning for your supply chain? Here are some benefits you will realize with a properly implemented supply chain ERP.
Inventory management visibility
One of the main benefits of supply chain ERP is global visibility into inventory management, which allows users to see everything in one consolidated ERP system. Having all of this information in one place allows users to make informed business decisions based on comprehensive data.
Vendor performance monitoring
Supply chain ERPs also make keeping tabs on vendor performance and supplier collaboration easier. Not only are all supply chain partners consolidated into one place with a dedicated ERP, but the analytical feature allows users to drill deep into vendors' individual performance to see what's working and what's not. A supply chain ERP can help identify when it's time to move on from a certain supplier who's no longer meeting the company's needs.
Planning and procurement
Supply chain ERPs also help to streamline material requirements planning and procurement phases, whether you're buying raw materials and processing them yourself or just acquiring the finished product from other manufacturers. By consolidating all this information into one ERP system, users can identify redundancies and roadblocks and work to eliminate them to improve supply chain efficiency (and profits).
Analytics, reporting, and forecasting
A good supply chain ERP will offer real-time analytics and reporting into the current state of your business, so you know exactly how much product you have in the pipeline. Alongside that, it should also offer a forecasting function that helps to predict future market fluctuations and decide how your business should prepare for them.
Reduced disruptions
One of the constant challenges in supply chain operations is the ongoing disruptions caused by major weather events, medical emergencies, political shifts, transportation issues, and other factors. By offering better visibility into every step of the supply chain and helping to forecast changes in supply and demand, supply chain ERPs can help reduce supply chain disruptions and promote maximum output.
Decreased costs and increased revenue
When combined together, all of these factors help your business reduce costs in the supply chain, whether that is directly lowering labor and transportation costs or helping to reduce bottlenecks and redundancies—all of which increases the company's profit margin. Supply chain ERPs can also make a positive contribution directly to the bottom line by maximizing output, improving accounting, and more.
What are the key features of a supply chain ERP solution?
When looking for an ERP platform for your supply chain activities, there are multiple features you should be looking for. Some of the most important are:
Inventory management
Inventory management is at the core of supply chain management, which means that it should also be one of the core functions of any supply chain ERP. Any good supply chain ERP should afford total supply chain visibility at every step of the way, from demand planning to purchasing raw materials to producing the product itself to shipping it to its final destination. While stand-alone inventory management solutions are available, having it integrated into a full-service supply chain ERP will help to realize even more benefits.
Warehouse management
Warehouse management is another aspect of supply chain management that is crucial in any specialized ERP. The warehouse management function should let users quickly identify goods or materials at any location of a warehouse or distribution center, whether that is stock picking, shelving, shipping, or receiving. Similar to inventory management, there are stand-alone warehouse management solutions, but you'll benefit more if it comes as part of a complete supply chain ERP package.
Forecasting and analytics
Forecasting is absolutely essential for supply chain management systems. Both under- and overestimating customer demand will have a huge impact on a business's ability to turn a profit. In order to forecast as accurately as possible, the ERP solution needs to have robust analytics that not only offers insight into the current state of your supply chain but also generates predictions for the future, which can be used to make informed business decisions about your suppliers.
Data security
As with all ERP products, a supply chain ERP should protect your data and business information from both accidental breaches and deliberate attacks. Keeping your supply chain information proprietary is key to maintaining a competitive edge, which is why any ERP solutions that you use for your supply chain needs should offer plenty of data security features, such as multi-factor authentication, encryption, and more.
Automation
Artificial intelligence and machine learning are rapidly changing the ERP world with their promises of taking over mundane tasks, thereby freeing up employees to spend their time and effort on more meaningful business processes. Supply chain ERPs with effective automation can decrease the time spent on manual tasks and reduce the chances for human error as well, further improving efficiency.
Cloud-based platforms
While most ERPs, including supply chain ones, were originally designed as on-premises solutions, more and more businesses are looking for cloud-based options that allow them to use the software while on the go. If your employees need to be able to access your supply chain ERP from different devices, then look for an ERP with a cloud-based platform. Some ERPs even offer both on-premises and cloud-based solutions, giving you the best of both worlds.
Integrations
Every single business's need for ERP integrations is unique, so it's important to consider both your current and future software uses when shopping for a supply chain ERP. Carefully vet each of your top contenders—even if it's a full-stack provider like Oracle or SAP—to make sure that either their in-house software solutions will meet your need and/or that they offer integrations for your most essential programs like warehouse management and carrier management.
Other factors to consider when Choosing a supply chain ERP
In addition to the features we outlined below, there are several other factors you need to consider when choosing a supply chain ERP. One of those is the size of your business, not just today but how it might scale in the future as well. You want to choose a supply chain ERP that can grow with your company, so you don't have to repeat the whole process all over again and transfer to yet another supply chain ERP a few years down the line.
With this in mind, you might be tempted to go for the most full-featured, advanced supply ERP that's currently available. However, if you're a small business, these full-scale ERP solutions that were designed for global businesses might actually be too complicated for your needs (not to mention too big for your budget).
More complex does not necessarily equal better when it comes to choosing a supply chain ERP; you want to find a balance between meeting your current needs and being able to scale with your business in the immediate future.
Related to this issue is whether or not you want a stand-alone supply chain ERP, or if you want supply chain products within a larger full-stack ERP ecosystem like Oracle, SAP, Microsoft, and so on. Stand-alone supply chain ERPs are usually more tailored to the specific needs of supply chain logistics, but it often takes more work to integrate with other software products (and some integrations might not be available at all).
On the other hand, full-stack ERP systems are more complicated and expensive to set up, but once you get them going, you have all your ERP functions under one single platform that connects seamlessly, at least in theory.
However, these more general ERP solutions may not offer all the specific supply chain features you need, and they may include a bunch of other functions that aren't relevant to your business. Before committing to a full-stack ERP solution, make sure you actually need all the features you will be paying for.
Getting executives on board for supply chain ERPs
Getting company stakeholders, especially the C-suite, on board with the idea of a supply chain ERP is absolutely essential for you to become an SCM system success story. The CEO will want to take a look at the big picture, so be prepared to explain how a supply chain ERP can help you decrease costs, improve profits, set you apart from competitors, and improve customer satisfaction. Keep in mind that if you are advocating for a full-stack ERP solution that includes supply chain as one of many functions, you'll need to make the case for the entire ERP system, not just the supply aspect.
Your CIO or CTO will want to know about the specifics of deploying and integrating the software product. Be prepared to discuss your chosen ERP's security features as well as the pros and cons of either an on-premises, cloud-based, or hybrid solution. You should also be ready to discuss how the supply chain management ERP will either replace your existing solutions or integrate with your current software products.
Finally, your CFO will want to talk about the money, so come prepared with facts and figures about not just the costs of the supply chain ERP itself but how much money you forecast it will save you in the long run. Be realistic with your figures and be ready to explain how you got the estimates that you did.
Finding the best supply chain logistics ERP for your business
There are a lot of benefits in using an ERP, and there are even more benefits in using an industry-specific supply chain ERP or a TMS. If you want more options, check out our ERP Software Buyer's Guide.
Featured Partners
1

Wrike
Wrike is an enterprise resource planning software trusted by 20,000+ companies worldwide. Improve your enterprise resource planning using resource management and allocation, performance reports, Gantt charts, time tracking, workload overviews, and company-wide visibility all in one place. Integrate Wrike with 400+ applications to accelerate your everyday processes. Customize workflows and reduce the need for emails, meetings, status updates, and more. Work smarter, not harder with Wrike.
2

Acumatica Cloud ERP
Acumatica Cloud ERP offers best-in-class functionality for small and mid-sized businesses to thrive in the new digital economy.

Born in the cloud, Acumatica's business management system is built for remote collaboration and rapidly integrates with mission-critical third-party applications.

Its consumption-based licensing charges for resources used, rather than per individual user, and its future-proof platform drives value and delivers flexibility, efficiency, and continuity of operations.
Technology Advice is able to offer
our services
for free because some vendors may pay us for web traffic or other sales opportunities. Our mission is to help technology buyers make better purchasing decisions, so we provide you with information for all vendors — even those that don't pay us.