Key takeaways
Information technology service management (ITSM) software can facilitate better customer service for businesses.
Converting normal changes to standard changes increases the productivity of the organization.
An ITSM solution will improve the entire business when applying the CPI principle.
Customer service management is essential in defining how businesses serve and support their customers. Information Technology Service Management (ITSM) software is a popular software tool companies use to serve customers. This article reviews how businesses leverage ITSM software to provide customer service.
ALSO READ: Best Customer Customer Service Software for 2023
Customer service management: Defined
Customer service management refers to how businesses provide services to their customers. The purpose of customer service management is to provide excellent customer service that increases brand loyalty from the customer.
Customer service management starts with a business training program for new customer service representatives and constantly strives to improve the customer service business processes by reviewing the customer service metrics.
What is Information Technology Service Management (ITSM)?
Information technology service management is an application that manages the lifecycle of Information Technology (IT) services provided to customers. From designing, managing, and delivering IT services, the ITSM process's primary objective is to excel at providing customer service and continually help businesses improve through Continuous Process Improvement (CPI).
Advantages of ITSM software for customer service
A defined customer service strategy is an initial step in the ITSM process. The service strategy helps an organization identify the IT services it will offer to its customer base. Then, the defined IT services will be incorporated into a service portfolio catalog with the associated resources needed to provide the IT service to customers.
With a defined service catalog, the ITSM software provides an avenue for customers to submit service requests for a new software installation or request access to additional networking resources. In addition, customers with IT issues can submit an incident ticket that is tracked until resolved.
Incident tickets recurring for the same hardware or software problem are sent to a problem manager for further troubleshooting and resolution.
After the problem manager resolves the issue, a corrective action can be added to a knowledge database for easy access to technicians and customers.
Heads up!
Keeping historical information on recurring problems and their resolution allows businesses to improve the quality of their IT services.
How ITSM improves customer service
A customer service management program's intent is to excel at customer service by constantly improving customer service processes. Therefore, businesses must use a proven customer-oriented application like ITSM with dedicated customer service modules.
Here are some ways ITSM recursively strives to improve its customer service practices.
Monitoring and measuring Time to Resolution (TTR)
Time to resolution measures how long an incident ticket takes to be resolved. When an incident ticket is submitted in the incident management module, a TTR value is associated with the ticket.
The TTR lets an IT manager know how long it took before the ticket was closed. All closed tickets are compared against the agreed-upon targeted resolution time. IT managers can receive routine TTR reports and take the necessary steps to resolve any TTR anomalies.
Standard changes and normal changes
Normal changes are not pre-approved and must go through two levels of approval before the normal change can be implemented. A peer technical review and a Change Advisory Board (CAB) authorization from an advisory group are required. After a normal change has been through the two-level approval process several times, the normal change can become a standard change.
Standard changes are pre-approved and low-risk changes that are added to a service portfolio catalog and follow a specific procedural process or work instructions used to complete the change. Standard changes can be the lifecycle replacement of any typical user IT hardware or networking equipment.
Standard changes can also include software updates like a bulk data load to an application or a new instance of a database. Repetitive standard changes contribute to the expedited delivery of IT services to a business's customers.
Streamlining business workflows through standardization
Business workflows play an integral role in the ITSM processes. Like normal changes, business workflows are constantly updated and approved until they operate efficiently.
Optimized internal business workflows increase overall company productivity when each workflow is standardized to help businesses provide efficient IT services to customers.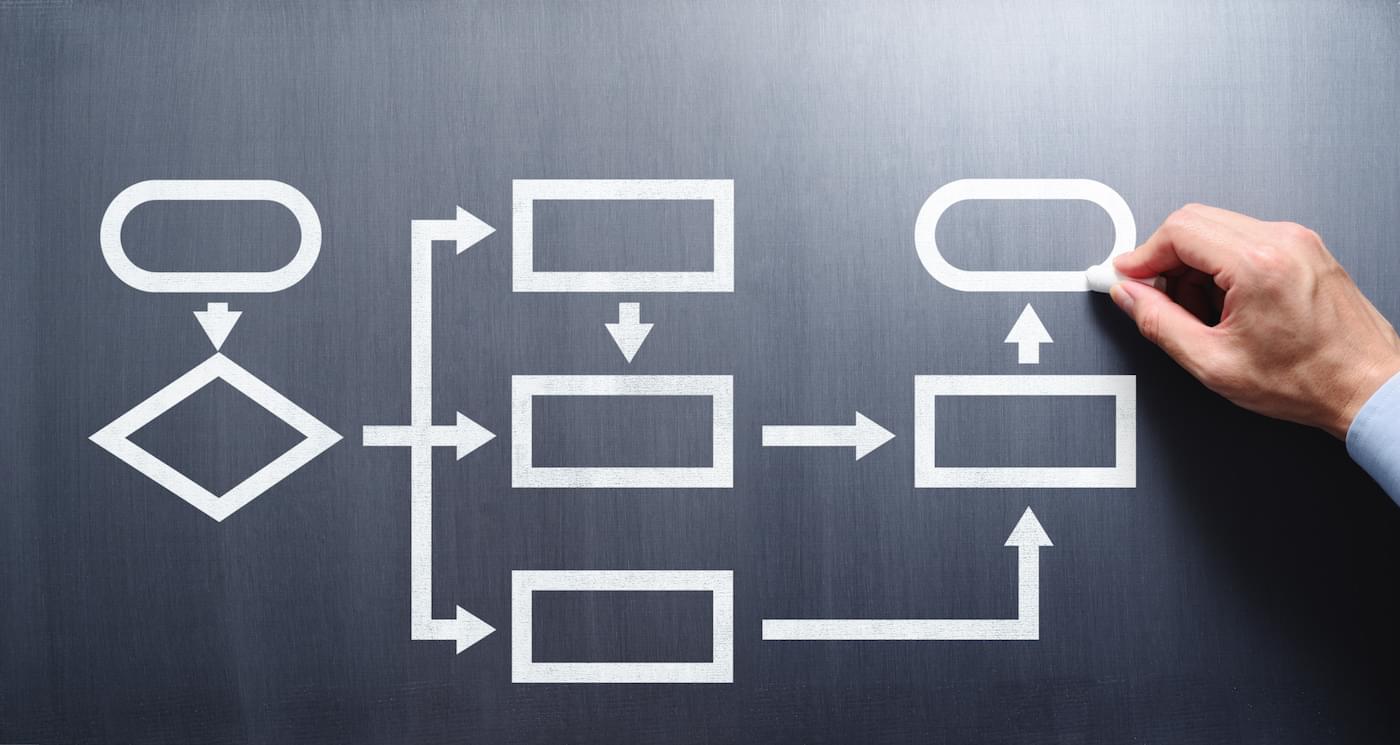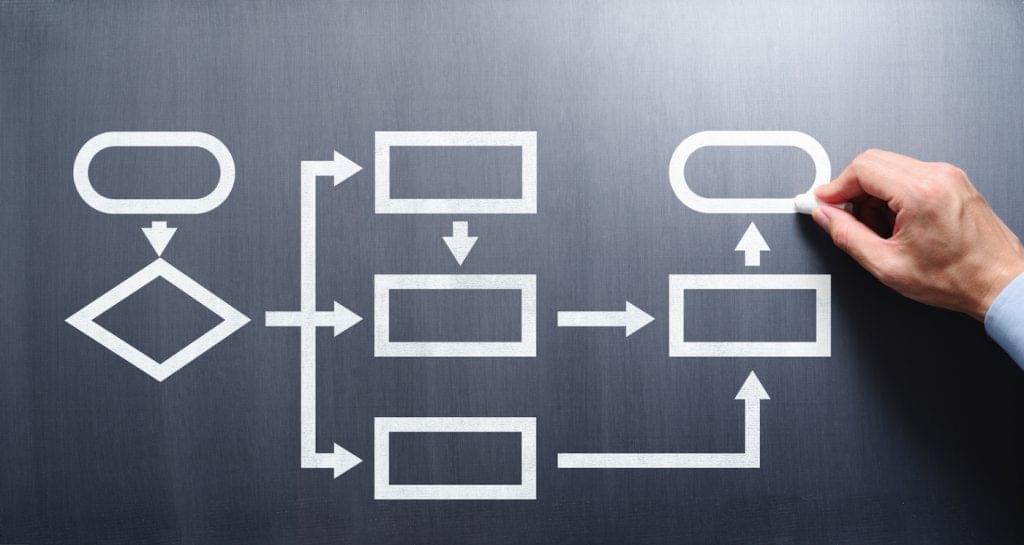 Customer self-service alternatives
Self-service portals help customers help themselves. By providing a self-service online portal, customers can open their service requests, update personal information, ask a question, or respond to a question in an online community forum.
The community forum allows customers to help each other and contribute to a frequently asked questions section.
Streamlining communications
A helpdesk that is a Single Point of Contact (SPOC) for customers reduces the potential for multiple disparate conversations surrounding an IT issue that is not documented as an ITSM incident ticket or service request.
By calling the SPOC helpdesk about an IT issue, customers will receive a ticket number they can reference for future calls regarding an unresolved IT issue. More importantly, when customers contact the helpdesk, the ticket will go to the correct IT section that can resolve the IT issue within the documented TTR timelines.
Heads up!
Effective communication promotes a collaborative working environment between IT staff and customers, preventing delays and improving responsiveness.
Continuous process improvement
Before assessing whether any IT service functions properly, businesses must have a measurement process with defined Service Level Agreement (SLA) targets. The service reporting and service metrics are the two assessment tools that help determine if SLA targets are being met.
Using predefined SLA targets like the TTR is an example of a service metric that is constantly monitored. Businesses can also use satisfaction surveys, audits, and reviewing trends to assess the IT services companies provide to customers.
What are the core ITSM processes?
The ITSM application is a comprehensive solution capable of managing the full spectrum of IT service-related issues a business may encounter. For example, the core processes can address malfunctioning hardware or software components, and other core processes help companies to process new service requests.
Let's review the core processes that make up the ITSM application:
Change Management: Helps manage changes to any portion of the IT infrastructure or software associated with the infrastructure. The changes require approval from a technical review board and a change advisory board.
Incident management: After a customer submits an incident ticket for an IT issue, the incident module tracks the progress of the incident using the TTR metric until a technician resolves the IT issue.
IT Asset Management: Manages the cradle-to-grave life cycle of all the physical hardware and software assets used in an organization.
Knowledge Management: Used to manage, organize, and disseminate relevant information to internal business personnel and share filtered and helpful information that can benefit a company's customers. 
Problem Management: Used when a persistent and recurring problem occurs with software or hardware that requires more detailed troubleshooting to resolve the IT issue and minimize or eliminate re-occurrences.
Service Request Management: Used when a customer wants an upgrade to either a software or hardware component, so the IT asset is not broken but upgraded to meet the customer's requirement.
Looking for the latest in IT solutions? Check out our IT Software Buyer's Guide.
FAQs
Why should every business invest in technology for customer service?
Companies using an ITSM solution can apply the CPI principle to business workflows unrelated to ITSM to make the organization more efficient. As a result, the second or third-order effects of using an ITSM solution improve the overall organization.
How is an ITSM solution better than other solutions?
ITSM uses a strategic approach that starts with training and constantly strives to improve compared to other solutions like knowledge center support solution (KCS) and enterprise service management (ESM).
Technology Advice is able to offer
our services
for free because some vendors may pay us for web traffic or other sales opportunities. Our mission is to help technology buyers make better purchasing decisions, so we provide you with information for all vendors — even those that don't pay us.