Businesses are complex organizations that need the right tools, people, and processes to work correctly. On average, even small businesses use between 25 and 50 SaaS solutions for their entire business operations. The sheer number of business software applications can get overwhelming, so the small business as well as larger organizations often employ business management solutions to streamline and automate their processes.
To find the perfect business management system for your company, use our BPM Product Selection Tool. After filling out a short survey about your organization's needs, you'll get a customized list of business software that can guide you to a management system that fits your needs. Drilling down on the right business management software solution for your business can make the difference between productivity fails and innovation wins in both the short- and long-term of your business life cycle.
Optimizing your company with business management software
Best business management tools
Use these business management tools to optimize your internal operations.

Odoo, formerly OpenERP, is dedicated to using an open source business model. They function under the concept that no business applications should be priced out of reach, that they should never be considered luxury items. That's why they developed project management software for everyone. In fact, they created more than 2,000 business applications using this same model. Their designs are simple, effective, and affordable. It is a great option for the small business looking for technology tools that can help optimize task management and grow with them.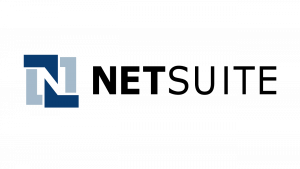 Netsuite CRM gives the small business as well as companies of any size a complete 360-degree view of customers in real time. This powerful CRM tool provides the business owner with a continuous stream of data from all points throughout the course of a customer's interaction and helps deliver an exceptional customer experience from the first steps of lead management to fulfillment and post-sales support. Netsuite CRM comes with marketing automation, sales force automation, and customer service management as part of its core functions.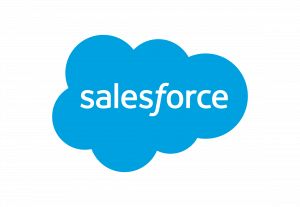 Salesforce is a customizable customer relationship management (CRM) system that helps businesses of all sizes accelerate sales, automate tasks, and make more informed decisions to grow their businesses faster. Salesforce CRM allows the business owner and sales teams to access real-time client and customer information in one place, plus pull insights from dashboards and reports related to many aspects of your business such as social media and social listening. A small business is a perfect fit for the Salesforce CRM as it offers robust features that can scale along with your business.

Accelo is designed for the small business as well as mid-sized businesses in the professional service sector, providing tools and resources to manage client operations — sales, quotes, projects, tickets, retainers, timesheets, billing, and scheduling. It's a project management tool that takes advantage of the power of the cloud in offering a complete service operations solution to businesses in the industry. The savvy business owner loves its ability to amp up task management, automate processes and streamline collaboration to increase team productivity, ultimately providing a better client experience.
Scoro is an all-in-one business management software that combines project management with time and team management as well as sales, billing, and professional services automation. It is designed to allow businesses to keep essential tools and capabilities like CRM, billing, task management and reporting in one place rather than have to switch between software. A small business can benefit from exploring Scoro as an option due to its powerful CRM and automation capabilities.

monday.com is a cloud-based Work OS, where teams create workflow apps in minutes to run their processes, projects, and everyday work. Teams shape their workflows and projects, code-free, with a platform that adapts to shifting needs quickly, decreases manual grunt work, and connects teams in a collaborative workspace. monday.com also has apps for both iOS and Android devices so users can stay updated on the go.

QuickBooks Online has become one of the most widely used accounting suites on the market today. The large number of pre-built integrations with both generic and industry-specific systems make QuickBook a natural choice for small-to-medium businesses looking for a software tool to manage all aspects of their accounting and financial management including bookkeeping, invoicing and billing, payroll, etc. Workflow automation tools help you with accounting challenges from the invoice to payroll. QuickBooks Online offers flexibility and scalability that enable it to grow as your business grows, adding functionality as it's needed.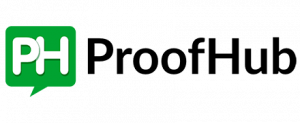 ProofHub is a web-based project management software built to help teams collaborate, gain visibility to workflow and finish projects faster. Used by nonprofits, universities, freelancers, and large enterprises alike, ProofHub offers five different plans, each scalable to fit the needs of any size business in a variety of industries. ProofHub has divided the project management process into three ideas: make plans, organize work, and deliver on time.


Flokzu, a business process management (BPM) solution, was developed by a team with over 15 years of experience in corporate BPM. Seeing an opportunity to provide businesses a powerful, intuitive, and affordable BPM platform, the Flokzu team launched their eponymous product, hoping to democratize BPM and allow small-to-medium firms to access the many advantages a custom BPM solution can provide.


Atlassian is an Australian software development firm founded in 2002. Developer of the JIRA software development project management solution, they offer a wide range of products including their flagship JIRA software development project management and tracking software, collaboration software, code hosting and management software, and a large number of tools and add-ons. JIRA is a cross-platform issue and bug tracking software with advanced project management capabilities and features with robust plug-in options like the Gantt chart to help with reporting and productivity assessment. Workflow within departments and across departmental boundaries can be easily streamlined with the power of Jira.

ZOHO is an ecosystem that provides large businesses with professional services, infrastructure, support, and security technology tools. ZOHO streamlines complex business processes, helps organizations build strong relationships with customers, and facilitates growth. The sale and marketing suite helps with customer acquisition through message delivery channels like live chat, email, social media, SMS and mobile push notification. ZOHO offers a complete tool that can enhance productivity and collaboration by allowing users to create shared documents and presentations, host online meetings and conferences, and communicate via chat or email. Functions include sales and marketing, productivity and collaboration, integrated customer experience, business analytics, finance and accounting, Human Resources, and a low-code developer platform.
What is business management software?
Business management software is any tool or application that helps a business create, automate, or streamline processes to improve workflows. These platforms usually reduce human error and improve efficiency to reduce operating costs. Business management software encompasses a variety of other tools and platforms, including:
Many business management platforms are cloud-based, enabling employees to access necessary tools and data no matter where they are. Additionally, the customer relationship management (CRM) functionality allows businesses to refine and optimize the customer experience; while finding the right accounting software can streamline invoicing and other financials. Business intelligence improves business continuity and productivity.
Enterprise resource planning defined
Enterprise resource planning (ERP) is when businesses seek to integrate their core integrated business processes through the use of web-based technology that allows for real time visibility into performance. Organizations can use the ERP to collect, store, manage, and gain insights data from their business performance. An ERP software will include interconnected modules from across the organization from finance to sales to supply chain, giving companies visibility into how the organization's data fits together.
Small business management software tips
Scoping and selecting the right small business management software takes a bit of forward thinking on the part of a growing business. While budgets are usually tight, it's important for small business owners to weigh costs and current needs with a nod to the future and how each small business management software choice can (or can't) grow with your small business. 
Small businesses are, additionally, not always growing companies on this type of trajectory. They can have seasonal fluctuations that also factor into the choice of small business software, creating nuances and challenges unique to their business model.
Key features of business management tools and solutions
Most solutions that fall under the business management category have one or more of the following features.
Project or task management
Project and task management features help businesses track both tasks and projects through different phases, ensuring that they stay on track. Managers can create and assign tasks, and project members can comment on the task and share files to keep everyone in the loop. The platform may offer email and/or mobile application notifications to keep tasks from falling through the cracks.
Process automation
One of the best ways to reduce operating costs is to remove human labor from repetitive tasks. Business management tools often offer some form of process automation, allowing employees to focus on more complex tasks or to spend time improving their role or department. Accounting software that automates invoicing, as well as software that takes care of shift scheduling, and reporting are all examples of processes that can be automated in some way.
Resource management
Some of the most important things a business needs to manage are its resources: its people, assets, and capital. Many business management tools include features that help you manage your resources and ensure you're not allocating too many to any one thing. Historical data can help you determine how many people you'll need for specific jobs, while also outlining the assets you'll need access to. Then, your business management software can properly allocate resources to ensure your team has what they need.
Also read: How to Use Resource Management for Realistic Project Management Deadlines
Collaboration
Most projects and processes aren't handled solo. Several people need to work together to complete them successfully. Because of this, the right business management tool usually include some form of collaboration, either through instant messaging or file sharing. Team members can use these features to communicate about projects and keep everyone updated on progress and obstacles they run into.
Business management software streamlines operations
Business management software covers a wide range of tools to help businesses streamline their operations and improve efficiency. The type of software you choose will depend on the processes you have in place. For example, if you're not a product-based business, you won't need supply chain management software, but you might need CRM or lead management software to improve your sales process or accounting software to optimize your payroll process.
To figure out what you need, take stock of your current processes and then evaluate what's working well and what isn't. You may also take an audit of your customer journey and decide to fold a CRM into the mix or other sales processes. If you're not sure which business management software is best for your company, use our Business Process Management Product Selection Tool, or give our Technology Advisors a call at 877.702.2082. Both options are free, and in as little as five minutes, you can get a short, unbiased list of products tailored to your needs.
Technology Advice is able to offer
our services
for free because some vendors may pay us for web traffic or other sales opportunities. Our mission is to help technology buyers make better purchasing decisions, so we provide you with information for all vendors — even those that don't pay us.