Ready to find the perfect LMS? Explore popular solutions and expert recommendations in our LMS Software Guide.
10 must-have LMS features for your training program
1. Course creation and content management
It seems like course management features would be included in all LMS platform options, but the most basic functions of a learning management system do not include course creation. Some tools require you to bring your own content from a third-party platform, which means you'll need to build training materials in a separate system and import them into the LMS program.
An LMS that includes native course-building features will help streamline your processes and simplify your tech stack.
Suggested platforms: Canvas, Bridge, 360Learning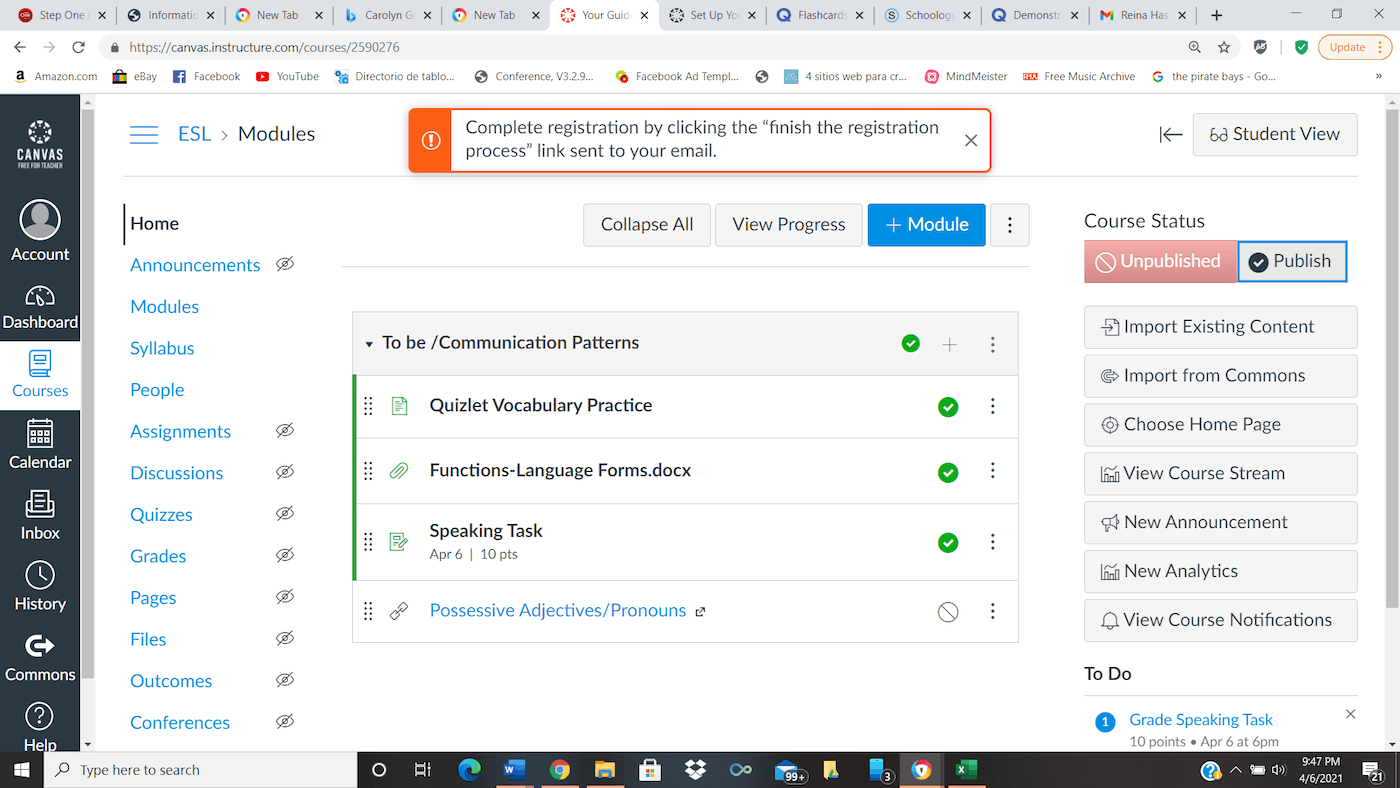 2. Mobile learning
When your LMS offers a mobile-responsive design or a native mobile app, an employee can participate in training from any location. It also gives employees the flexibility to access training materials from the devices that work best for their unique accessibility needs and learning styles.
Mobile learning is especially helpful for distributed teams and certification programs that engage in training across multiple locations. For example, a retail business can use a mobile LMS app to conduct hands-on product training in all of its stores at once.
Suggested platforms: Cornerstone LMS, Litmos LMS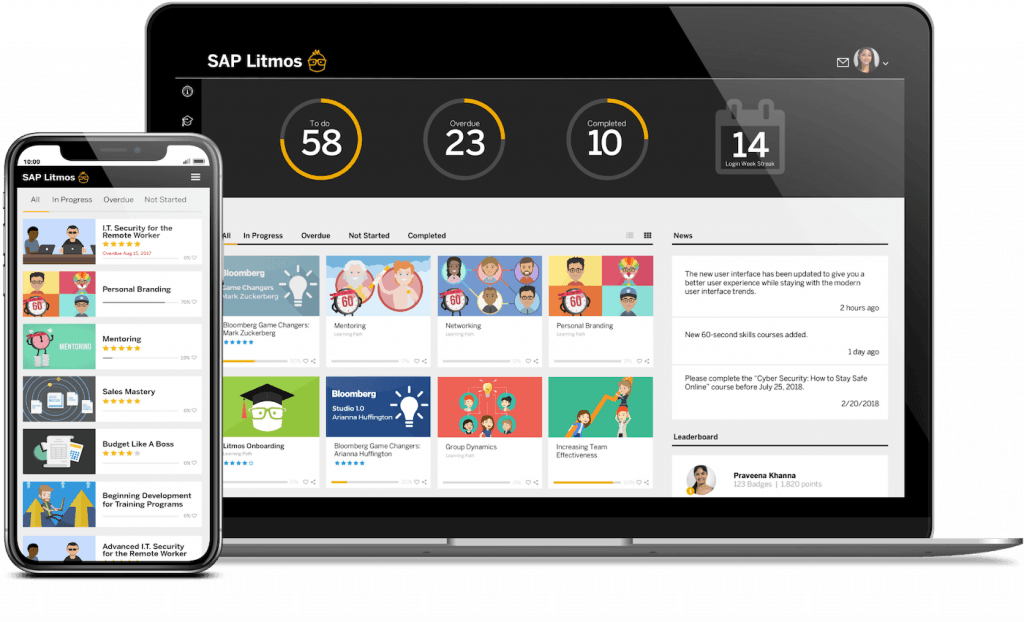 3. Built-in reporting and dashboards
One of the greatest advantages of working with an LMS is administrators and team managers can access a single platform to track participation, completion, and general performance across employee training content. A customizable dashboard with detailed visualizations and charts is an essential feature for reporting and analytics, while other features — like individual progress tracking and check-in data — are also nice to have.
Suggested platforms: 360Learning, Adobe Learning Manager, Absorb LMS
4. Custom assessments
Whether your training program is optional or required, exams and assessments are the most effective methods for testing learner engagement and knowledge retention. The best learning management systems give administrators the option to assign pre-built assessments or create their own evaluations.
Suggested platforms: Cypher Learning, 360Learning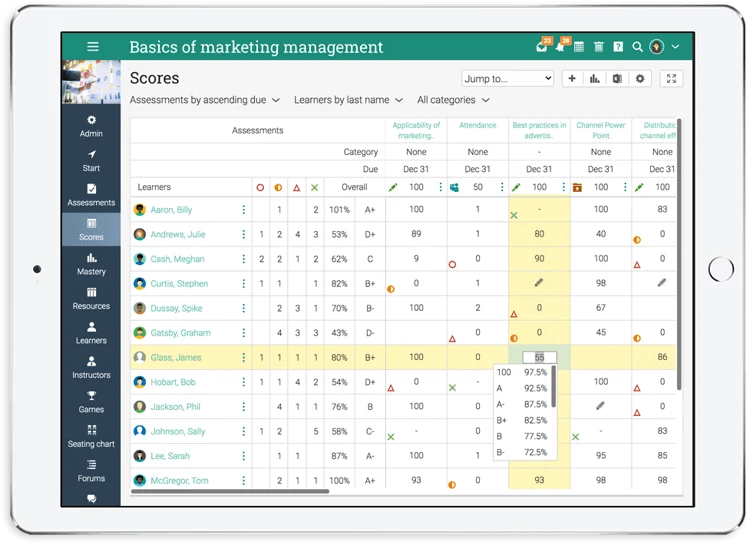 5. Native integrations
Depending on your organization's needs and the goals of your training program, the right LMS integrations will help with tracking and managing the learning experience.
Some platforms integrate with communication and collaboration tools, like Zoom, Microsoft Teams, and Slack, to create blended and interactive learning experiences. Others integrate with department-specific platforms like Salesforce or to support on-the-job training.
Suggested platforms: Docebo, Canvas, Litmos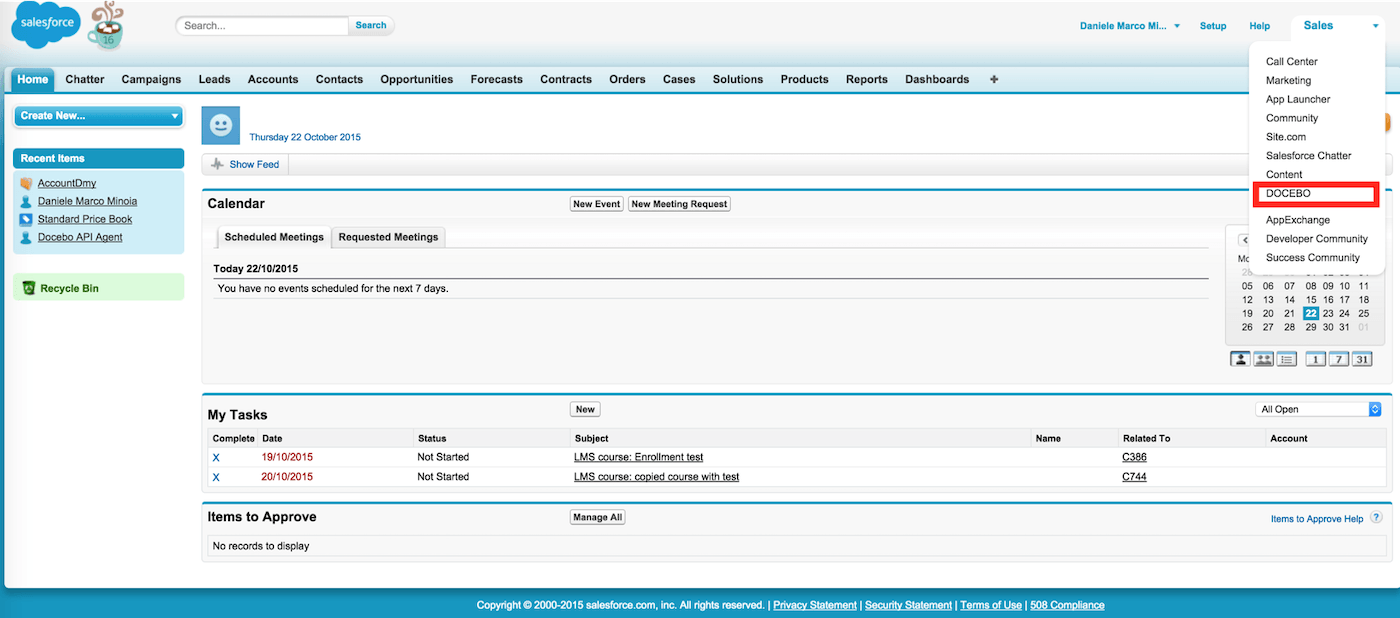 6. Blended learning
Blended training courses are delivered both online and in person, allowing employees to choose the format that works best for their location, schedule, and learning style.
A blended program might adapt the same training materials for each setting or use one approach to supplement the other. For example, an online lesson might leverage a tutorial video to provide the same instruction as a live demonstration, or employees might participate in online role-play simulations to practice skills they learned in person.
Suggested platforms: TalentLMS, Moodle, Adobe Learning Manager, iSpring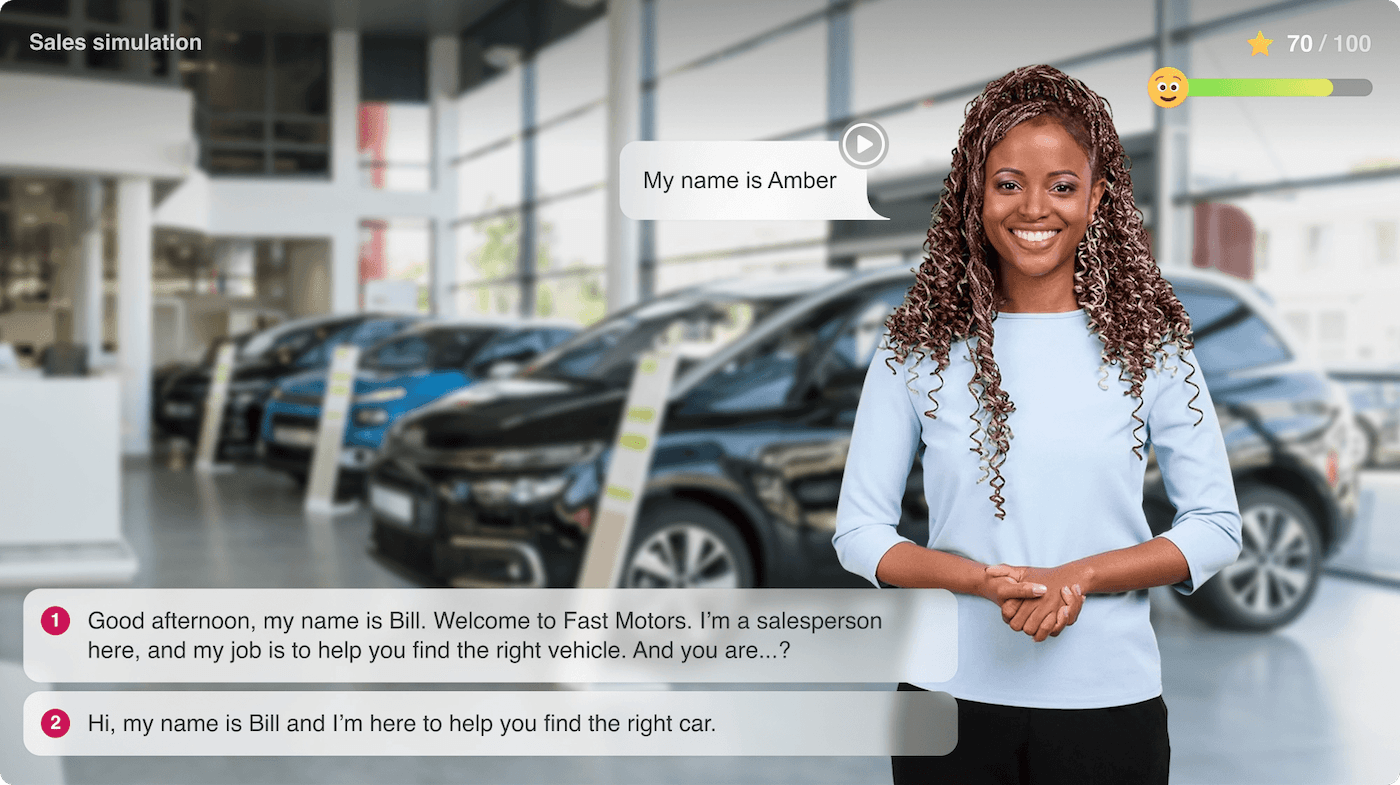 7. Asynchronous learning
One of the best features for improving engagement and knowledge retention is asynchronous learning — the ability for learners to complete coursework at their own pace. This means they don't have to attend a lecture or work with an instructor at a set time.
An effective LMS organizes training videos, online readings, and discussion forums to maximize the impact of your training materials.
Suggested platforms: LearnUpon, Grovo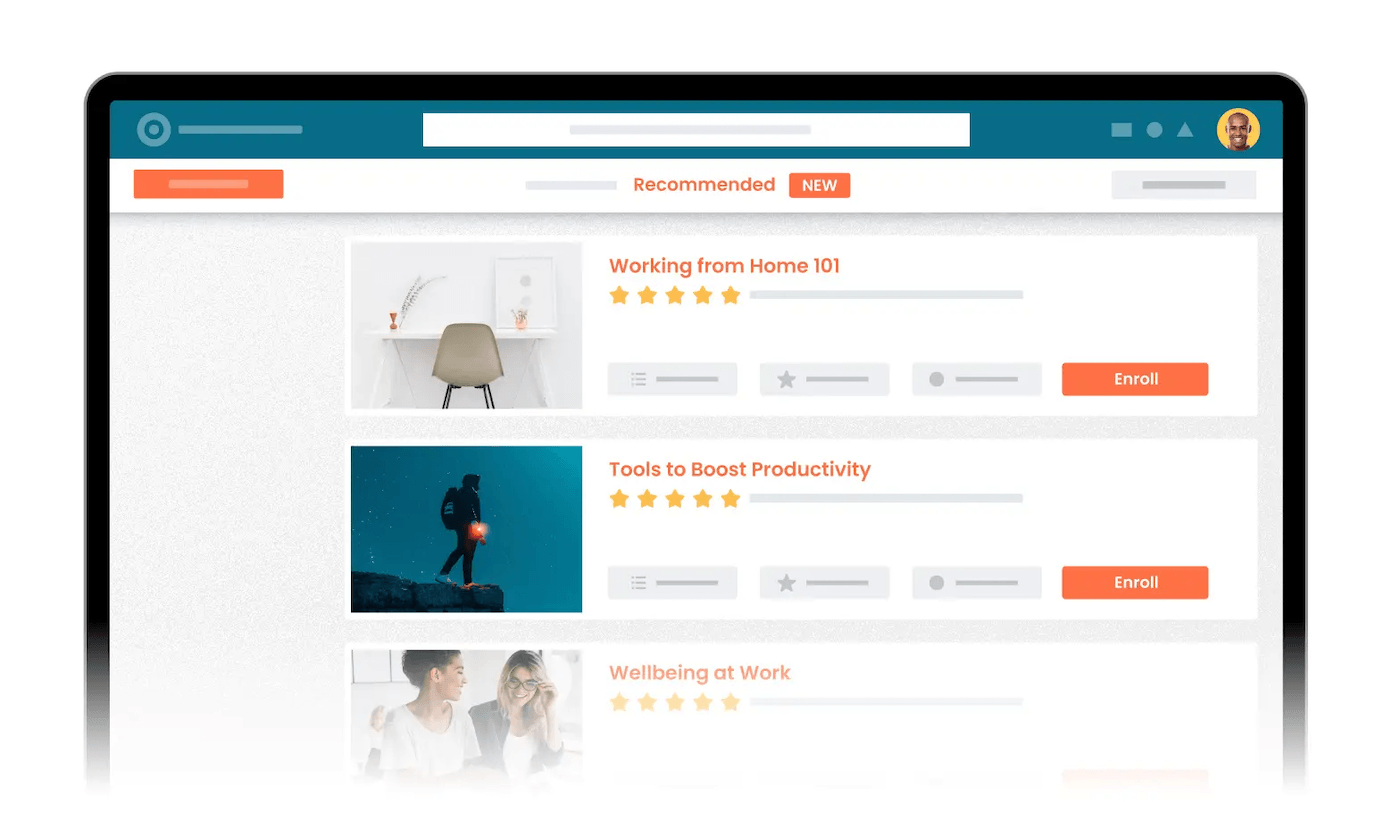 8. Social learning
Learning is a fundamentally social experience, so your LMS should include features that help team members learn from one another through proven social learning methodologies. This not only enhances the learning process but also reduces the strain placed on your trainers.
By adding messaging boards and social learning features, your students can ask and answer questions in a forum setting and interact with their colleagues. The best way to show you understand a topic is by teaching it, so let your students teach each other.
Suggested platforms: TalentLMS, LearnUpon
Watch TalentLMS' discussion forums in action:
9. Certification and accreditation management
Certification and accreditation management are important LMS functions for nearly every kind of user. It's nice to train your employees, but you'll have no baseline for measuring performance and improvement if you aren't tracking skills development and certifications — or at the very least, course completion.
These LMS features can increase government compliance by consolidating your learners' completed and pending certifications in a single exportable spreadsheet. Tracking skills and certifications also gives you the power to report on learner progress, showing the immediate return on your efforts.
Suggested platforms: Cypher Learning, Arcoro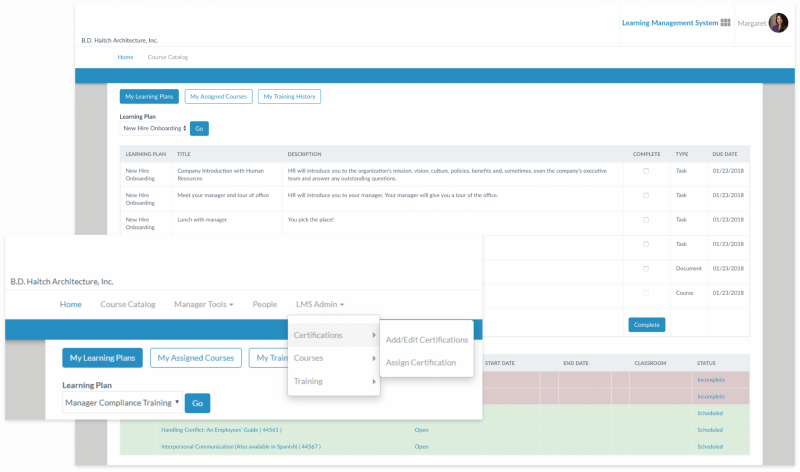 10. Gamification
LMS gamification features like leaderboards, badges, and levels can turn learning into a more enticing experience. According to 2023 research from Zippia, gamification improves employee productivity by 90% and makes companies seven times more profitable than those that don't use it.
While game elements may not make the subject matter itself more interesting, they help improve knowledge retention, completion rates, and overall engagement when implemented well.
Suggested platforms: Thought Industries, Docebo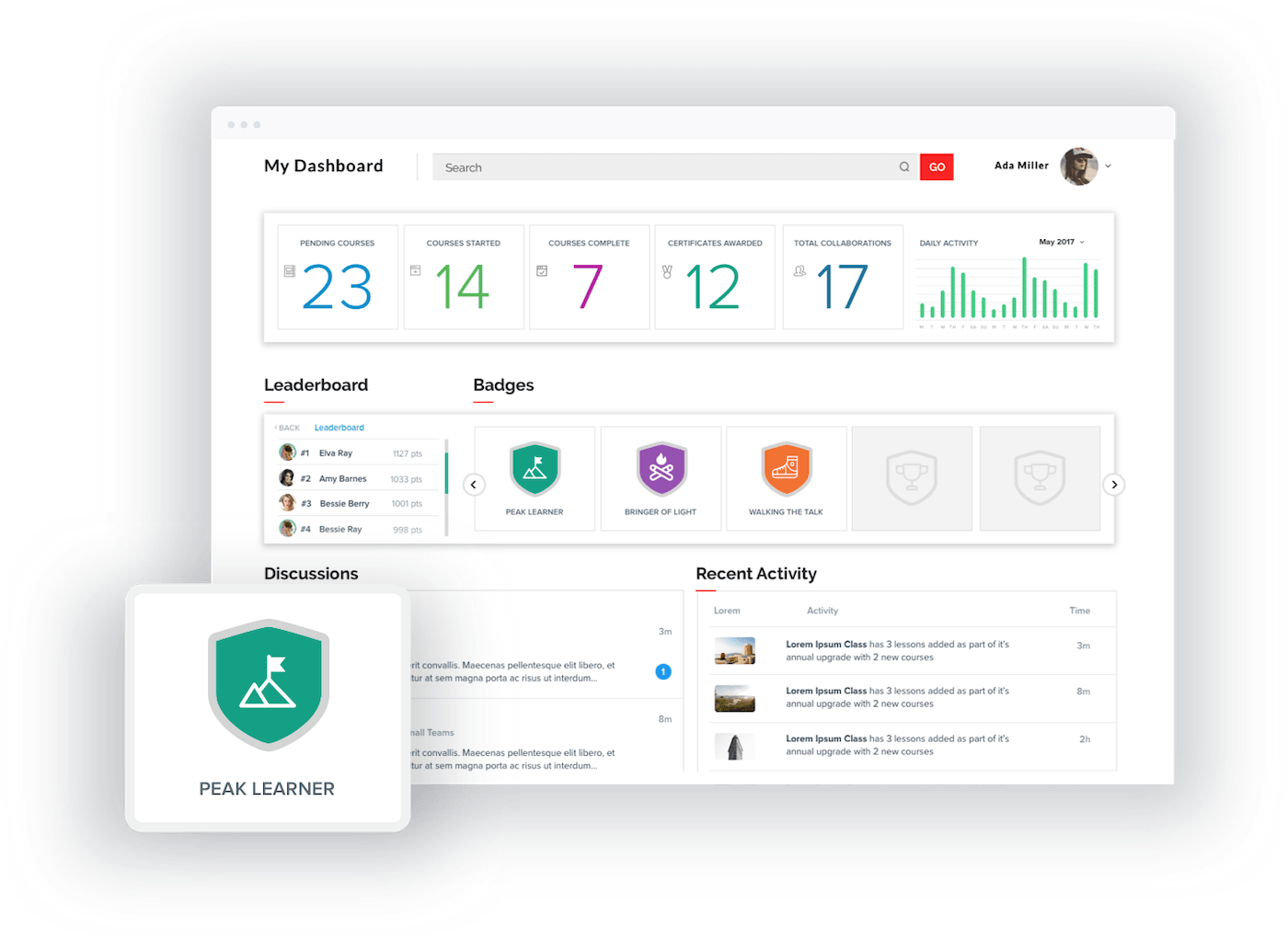 Also read: 8 Ways to Increase Employee Engagement with Your LMS
Nice-to-have LMS features to consider
In addition to the LMS features covered above, consider finding a solution that offers the following:
Automated workflows.
Notifications and reminders.
Surveys.
Multi-tenancy through multiple learning portals.
Automated user and assignment management with dynamic rules.
Smart scheduling.
User roles and permissions.
Personalized learning paths with designated learning path groups.
Data migration.
Multilingual feature with translations.
Single sign-on (SSO) and other cybersecurity controls.
Course categorization and tagging.
Offline learning trackers.
Centralized document storage.
Customer success and education.
Adherence to SCORM and industry-specific compliance requirements.
LMS FAQs
Ready to find the perfect LMS for your business? Get started by watching our video overview of the top platforms:
Featured partners: LMS software
1

The Rockstar Learning Platform by ELB Learning
Rockstar Learning Platform addresses your high-demand learning needs. Add your content and users, deliver video-based microlearning on-demand, convert PDFs & videos into engaging eLearning - and author multimedia on the fly with AI translations and more! Forget the formal, long-winded instructional design process. Create, share & deliver content with Rockstar Learning Platform.
Learn more about The Rockstar Learning Platform by ELB Learning
2

The Brainier LMS
See how The Brainier LMS could impact your organization with better learning tech. Get a custom quote for a smarter way to deliver training to your employees, customers, partners, donors, and more!
3

Wrike
Create a better way to work with Wrike work management software. Automate time-consuming admin tasks so you can focus on work that matters most. Kick-start projects and workflows with pre-built templates, increase collaboration with intuitive communication tools, and boost visibility with a variety of project views. Visualize projects with Gantt charts or Kanban boards and keep stakeholders informed with automated reporting and status updates. Anything is possible with Wrike at your fingertips.
Technology Advice is able to offer
our services
for free because some vendors may pay us for web traffic or other sales opportunities. Our mission is to help technology buyers make better purchasing decisions, so we provide you with information for all vendors — even those that don't pay us.