Every recruiter knows the best job candidates are often already employed, but that doesn't mean they aren't worth pursuing. Passive candidates, or candidates who are currently employed and not actively seeking a new job, are an essential component of any comprehensive recruiting strategy.
Of course, passive candidates are often more difficult to recruit than active candidates. So to help you with your recruiting efforts, we've put together a list of modern tips to recruit passive candidates.
Read More: 5 Steps to a Successful ATS Implementation
You may ask: why spend so much energy sourcing candidates who might not want to change jobs? Believe it or not, recruiting passive candidates isn't as hard as it seems. In fact, 99 percent of employed professionals would be willing to take an interview if they were approached by a recruiter. Plus, if you ignore passive candidates, you'll miss out on some great hires. Passive candidates are 120 percent more likely to make a strong impact on your company and 17 percent less likely to need additional skill development opportunities than active candidates.
Simply put, recruiting passive candidates is worth the extra effort. Need help recruiting the perfect candidates for your open roles? Use our Recruitment Product Selection Tool to find the perfect HR and recruiting software. Answer a few questions, and our team will follow up with a short, unbiased list of software that will perfectly meet your company's needs.
Table of contents
1. Invest in artificial intelligence
It's no secret that artificial intelligence (AI) has changed the recruiting industry. Using advanced automation tools to source candidates not only saves time, but it can also help you discover higher-quality candidates.
Think about it: the biggest challenge with passive candidates is knowing which ones will be receptive to a job change. AI-enabled tools can scour the web and analyze vast quantities of candidate data, and then predict which passive candidates are open to new jobs. It'd be near-impossible for a recruiter to perform this type of predictive analysis manually.
If you haven't embraced artificial intelligence yet, it's time to get on board. 55 percent of recruiters say that AI will be a main part of the recruiting process within the next five years.
Helpful recruiting tools
Finding the right recruiting software can make or break your talent pool. Recruiting software automates repetitive HR processes to weed out unqualified candidates and make sure only the best prospects are coming across your desk.
BambooHR offers an applicant tracking system (ATS) that organizes candidates and keeps their information handy throughout the entire recruiting process. In addition, it automates the more tedious parts of the onboarding process, like sending paperwork, so you can focus on engaging your new employee and helping them contribute from day one.
Zoho Recruit is an ATS made for both in-house recruiters and staffing agencies to find the best prospects for your open jobs. The system can automatically send emails, update a candidate's status, and provide reports to keep your recruiting process running smoothly. You can even design your own pre-screening assessments, so you won't waste time on candidates who don't fit your needs.
2. Expand your search outside of job boards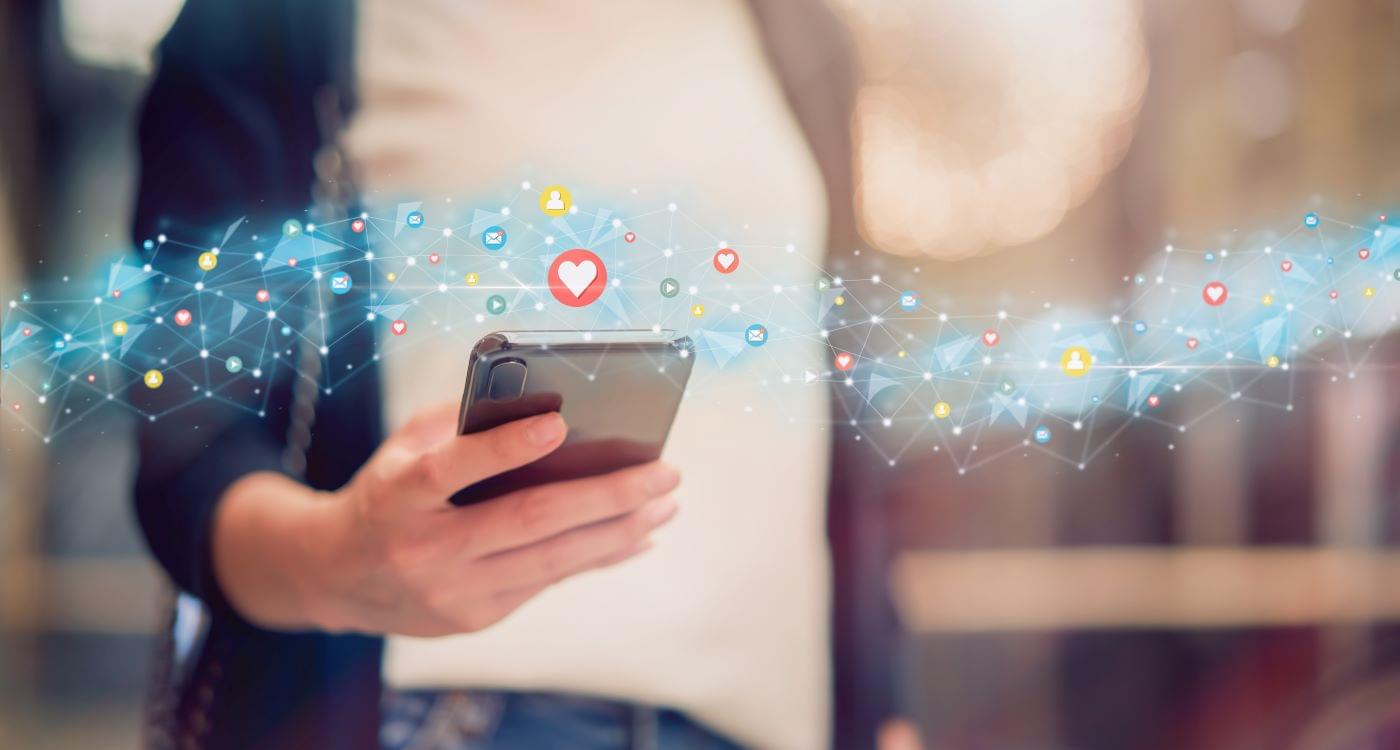 Every recruiter is using job boards to find their perfect candidate, but passive candidates aren't looking at them consistently. You need to find other ways to get your company in front of these candidates.
Social media
Social media is the modern recruiter's best friend. In fact, 59 percent of recruiters found high-quality candidates when they sourced from social media. But it's not enough to use social media to locate passive candidates, you must also know how to effectively engage with them.
Here's what we recommend by platform:
LinkedIn
We'll start with the bad news, 52 percent of hiring managers claim that passive candidate recruitment on LinkedIn has been less effective because recruiters on LinkedIn are all competing for the same pool of candidates. But just because there are so many recruiters on LinkedIn doesn't mean you shouldn't use the platform. Conduct your candidate research as usual, but instead of reaching out within the platform, work with a contact data provider to source candidates' contact information. Then reach out using a direct dial phone number or email address. This will cut through the LinkedIn noise and will increase your likelihood of attracting a candidate's attention.
Also Read: LinkedIn Job Posting & Cost
Facebook
Although not typically seen as a recruiting platform, Facebook offers some unique search features that allow recruiters to perform highly targeted candidate searches. Once you've identified a high-quality candidate'Äîshoot them a message! This isn't a tactic that will work in every instance, so use it sparingly. Explain that you don't typically reach out to candidates through Facebook, but that you have the perfect opportunity for them. The number of positive responses you receive might surprise you.
Instagram
Similar to Facebook, Instagram offers unique search functionality that recruiters can use to pinpoint everything from industry-related hashtags to users complaining about their jobs. Just as you would on Facebook, conduct your outreach within the platform or secure their direct contact information with the help of a B2B contact database. It also lets you promote your company using images, which are more likely to drive engagement.
Other platforms
Everyone knows the aforementioned "big three" work for recruiting,but don't be afraid to experiment with less traditional social media platforms like Reddit or Quora. In fact, many companies are sponsored Snapchat stories to reel in passive candidates.
Leverage your employees' network
Referrals have always been a great recruiting source, and that's even more true for passive candidates. Not only is it easier to entice a passive candidate through a referral, but you're getting a better quality candidate as well. In fact, 78 percent of recruiters claim that referrals provide them with their best candidates. Employees aren't going to reach out to people they won't want to work with, and they won't put their name on the line for a candidate they don't believe in.
Employee referral programs are a great way to incentivize your team to recruit new members. Offer some kind of bonus or reward for referring a candidate who you end up hiring. You can also run a social media campaign and offer a group reward or charitable donation if a certain percentage of your team participates.
Connect with local colleges and commerce groups
Local colleges often have active alumni groups that may be an untapped source of talent for your company. You might bring lunch to one of their events or have an open house where they can learn more about your company and see if they're open to interviewing with you. Even if they aren't, they might know someone who would fit your needs.
Commerce and referral groups are also strong sources of potential talent. These groups tend to form tight bonds and come to trust each other, so if one member is looking to fill a job, they'll come to the group for referrals.
3. Ensure you're appealing to your ideal candidate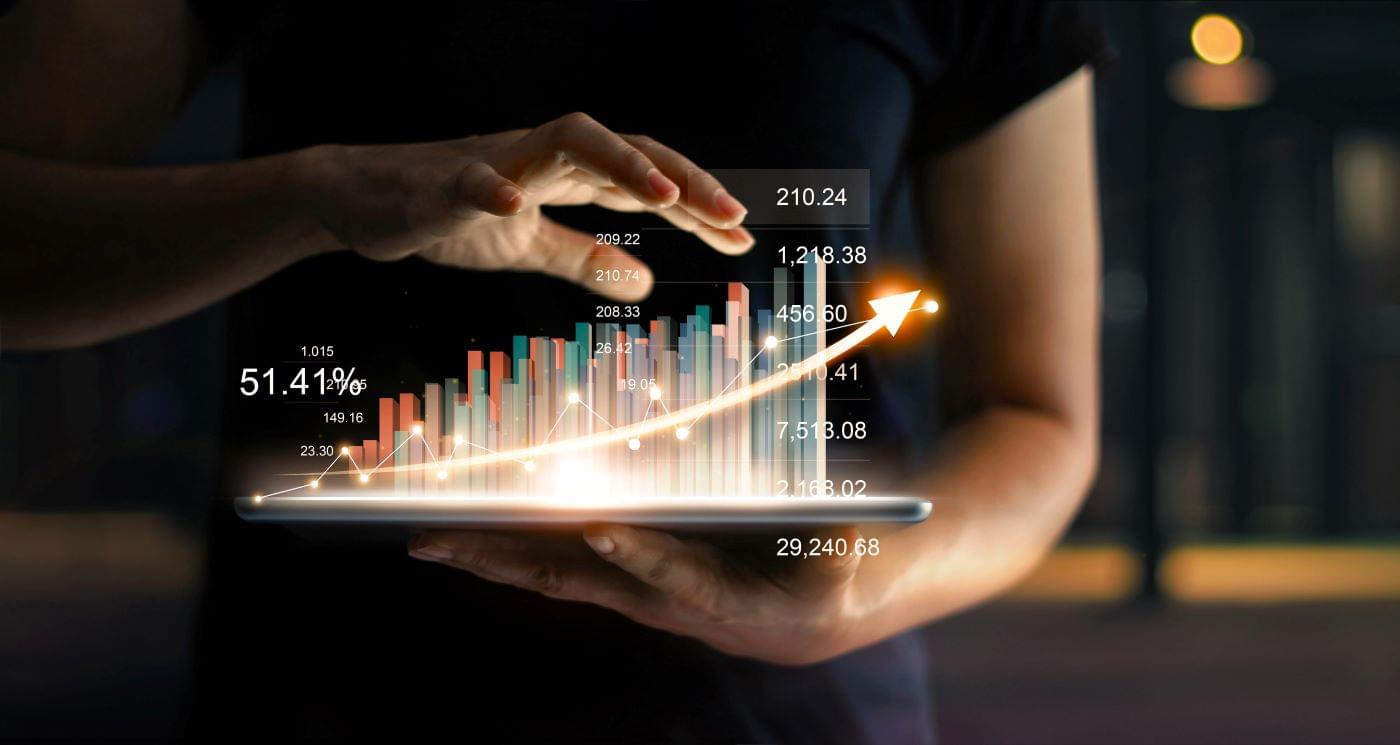 The modern candidate has access to a wealth of information about your company, and they will use it. Companies that invest in promoting their brand as quality employers are three times more likely to hire a great candidate for their open positions.
Also Read: Gen Z Values and How Companies Can Prepare for the Workplace of the Future
If you're not sure what steps to take to improve your brand as an employer, here's what we recommend:
Emphasize growth
According to candidates, competitive compensation packages, emphasizing a work-life balance, and career advancement opportunities are the top three things they look for when switching jobs. This means that people don't change jobs for short-term benefits, they do it because they believe it's the proper next step in their career. Collaborate with your marketing department to create specific content that appeals to passive candidates, prioritizing the growth opportunities and work-life balance at your company.
Read More:  The Power of Decision Support Tools 
Showcase company culture
Passive candidates won't leave their current role unless they're confident they'll love working somewhere else. Share photos and videos of your employees interacting at the office, having fun at work events, etc. Present a full scope of what makes your company an enjoyable place to work.
Encourage employee advocacy
Incentivize your employees to share branded content on their personal social media profiles. In today's socially-driven environment, people trust their peers much more than they trust brands. In fact, research shows employee posts are three times more credible than those from the CEO or a recruiter. When your employees share your content, it shows passive candidates that your team is engaged and passionate about their jobs.
Update review sites
Review sites like Glassdoor are now an essential marketing tool for employers. If a passive candidate checks your profile and sees poor reviews, they won't be interested in working for you. Make sure your profiles are updated with helpful information, a gallery of pictures, and any open positions.
4. Offer a flexible interview process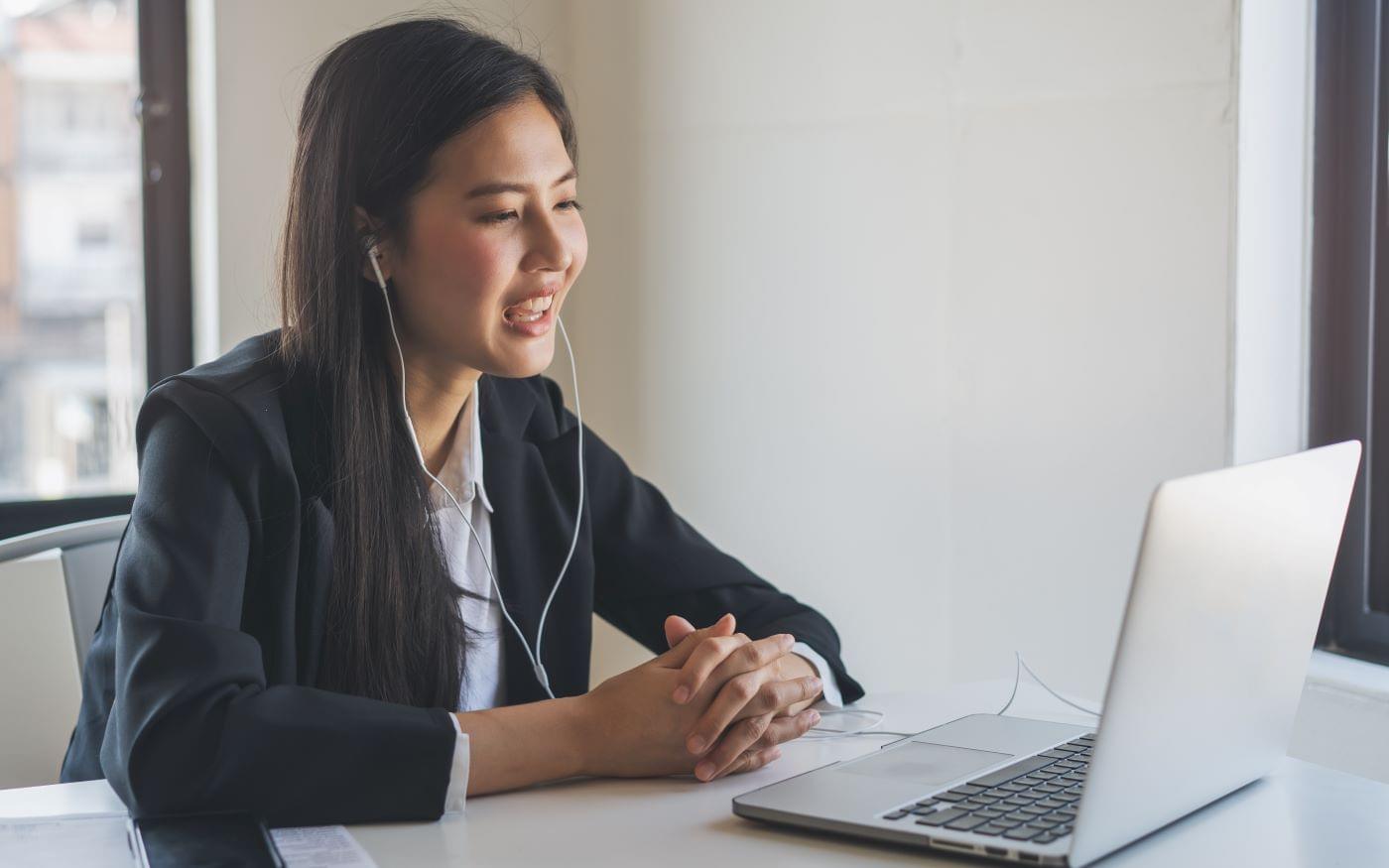 Passive candidates often hesitate to approach a new role because they don't have time to go through the interview process. If a passive candidate takes time out of their schedule to interview with you but has a bad experience, they'll never leave their current job for your company. In fact, bad interview experiences make 65 percent of candidates lose interest in the job.
When you contact passive candidates, let them know your interview process is flexible. Thanks to recent technological advances, there are a number of ways you can virtually meet candidates without requiring too much from them. Follow up a phone interview with a video conference call rather than an in-person interview. Eventually you will want to meet in person, but by that point the candidate will have a good idea whether or not they want to join your company.
Scheduling tools
Scheduling tools can keep your interviews organized and ensure you aren't flaking on candidates. Passive candidates don't have the same availability as active job seekers, so they aren't going to be as receptive if you have to constantly reschedule their interviews.
Calendly lets you set availability, so candidates can look at your calendar and schedule a time that works for them. You won't have to email back and forth to determine the right time, you can just open a few slots that you have available and send them your link. They choose the meeting time and it automatically blocks off your calendar for that period.
Key Takeaways
As with any profession, when you do something long enough, it's easy for your strategy to grow stale. But, unfortunately, as the hiring climate changes and technology continues to advance, the same old tactics will no longer work. New tools and recruiting strategies aren't something to be wary of. Instead, we say, embrace these new strategies as more efficient and effective ways to find the best candidates.
To find the perfect HR tools to boost your recruiting strategy, check out our Recruiting Product Selection Tool. Answer the questions and you'll get a custom list of software tailored to your company's needs.
Top Human Resources Software Recommendations
Rippling is the first way for businesses to manage all of their HR, IT, and Finance — payroll, benefits, computers, apps, corporate cards, expenses, and more — in one unified workforce platform. By connecting every business system to one source of truth for employee data, businesses can automate all of the manual work they normally need to do to make employee changes.
Paycor's HR software modernizes every aspect of people management, which saves leaders time and gives them the powerful analytics they need to build winning teams. Paycor provides a full suite of HCM solutions with a single source of truth for employee data, so users never have to switch platforms, log-in to multiple systems, re-key data or open multiple spreadsheets. Everyday processes become simplified, allowing organizations to focus on their most important work.
Darwinbox is a unified HRMS platform that lets you manage the complete lifecycle of your employees – from hire to retire. Built for large enterprises, Darwinbox is used by 2M+ users across 700+ global companies such as Mahindra, Tata AIA, More Retail, Adani, Sembcorp, Kopi Kenangan, and more. It is a mobile-first platform that offers self-service capabilities and a great user experience to all your employees.
Need a Little Help?
Talk with a software expert for free. Get a list of software that's great for you in less than 15 minutes.
Technology Advice is able to offer
our services
for free because some vendors may pay us for web traffic or other sales opportunities. Our mission is to help technology buyers make better purchasing decisions, so we provide you with information for all vendors — even those that don't pay us.