The healthcare industry requires CRM solutions that address its unique challenges and complexities. From streamlining patient communication to managing medical records, healthcare CRM software plays a vital role in improving patient satisfaction and overall efficiency. In this article, we have handpicked the top seven healthcare CRM software options for 2023, highlighting their key features, pros and cons, and why they may be the best choice for your organization.
Let's dive into the world of CRM for healthcare.
Top CRMs for Healthcare
Mercury Healthcare CRM – Best for patient engagement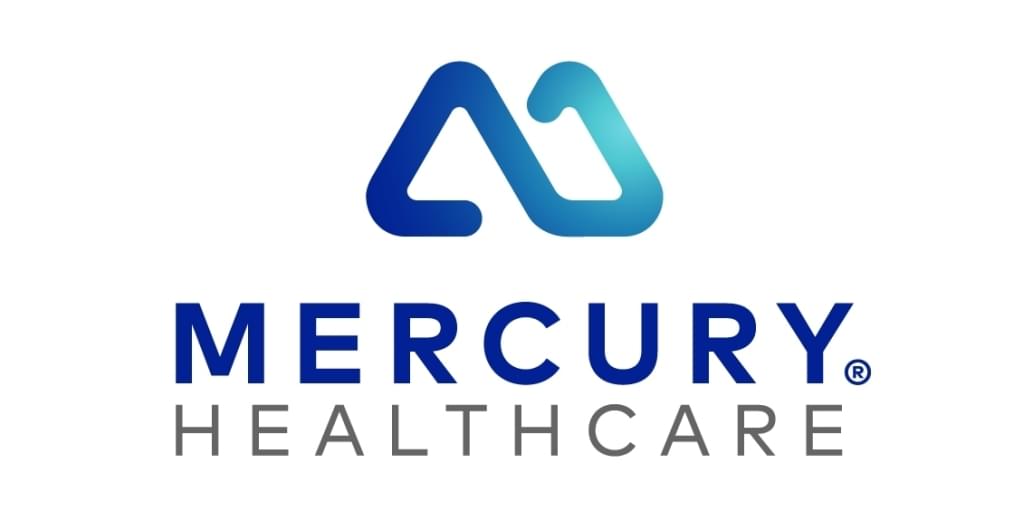 Mercury Healthcare CRM is our top choice for healthcare organizations seeking a CRM solution that excels in patient engagement. Renowned as a trusted online resource for information on physicians and hospitals, Healthgrades has extended its prowess into the CRM sphere.
Their healthcare CRM is data-driven and insightful, offering features that aim to enhance patient experience. It employs predictive models which help streamline patient acquisition and retention, although its utility may depend on the complexity and size of your operation.
The platform also includes marketing tools, leveraging the company's vast data resources. For instance, healthcare providers can use the 'Star Ratings' to understand and potentially enhance their online reputation. However, these ratings can be somewhat controversial, as they depend heavily on patient reviews, which can be subjective and may not accurately reflect the quality of care.
A key strength of Mercury Healthcare CRM is its commitment to actionable intelligence, though it might come with a steep learning curve for those unaccustomed to data-heavy platforms.
Salesforce Health Cloud – Best for scalability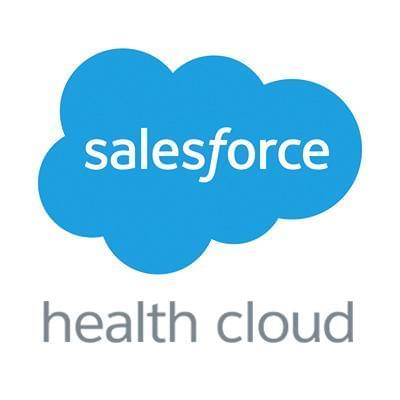 At its core, Health Cloud provides a 360-degree view of patient data, aiming to streamline healthcare workflows. The platform facilitates personalized patient interactions and enables real-time collaboration across teams. However, these benefits are most noticeable in larger operations, and smaller organizations may not need such extensive features.
Salesforce's Einstein AI, integrated into Health Cloud, provides predictive insights and automated workflows, which can be powerful tools but might be overkill for less complex needs. It's also worth noting that while Salesforce's AI has the potential to drive efficiency, it requires careful implementation and management to avoid misuse of data.
Salesforce Health Cloud presents a comprehensive healthcare CRM solution with its powerful toolset. However, its utility may depend on the size of your operations, and the sophistication of your data management and security practices. It's a powerhouse, but one that requires careful navigation.
Pega Healthcare CRM – Best for process automation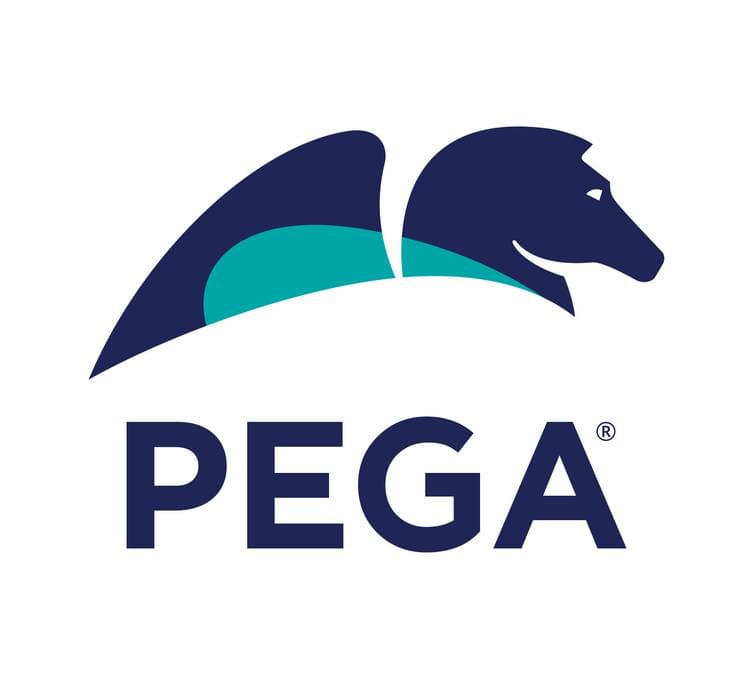 Pega's platform is designed around patient-centric care management, aiming to improve both patient outcomes and operational efficiencies.
Pega Healthcare boasts dynamic features like AI-driven next-best-action suggestions, which guide healthcare professionals to provide personalized care. However, user reviews often highlight that these features, while innovative, may require a significant learning curve.
The CRM's Care Management Application Suite is a standout, enabling collaboration across care teams and patients. Still, some users have pointed out that integrating this system with existing EHRs can be a bit challenging, requiring technical expertise.
One of Pega's selling points is its adaptability. Its low-code platform can be customized to fit unique healthcare needs. Yet, the flip side of this flexibility is that it demands resources and expertise to fully leverage, which can be a hurdle for smaller organizations.
Its broad feature set and customizability are strengths, but its complexity and integration hurdles can be potential stumbling blocks. Like any potent tool, its effectiveness depends on how well it's harnessed to your specific needs.
Kareo CRM – Best for small businesses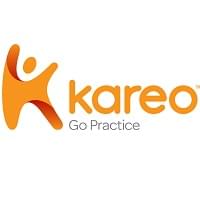 Kareo emerges as a compelling option for small to midsize practices. Known for its user-friendly interface and affordability, Kareo has carved a niche for itself, providing a suite of tools that streamline operations without overwhelming users.
Kareo's platform integrates practice management, billing, and electronic health records, providing a comprehensive solution for managing patient data. This all-in-one approach is appreciated by many users, but it could be a limitation if you're only seeking a CRM solution and already have other systems in place.
The platform's billing features are particularly noteworthy, facilitating claims management and reducing administrative burden. However, some users have mentioned occasional glitches and slow system responses.
Kareo's patient engagement tools, like automated appointment reminders and secure messaging, are a plus. Still, these tools are fairly standard, and you might find more advanced engagement features in specialized or larger-scale CRMs.
Kareo offers a balanced, user-friendly CRM solution that is well-suited to smaller healthcare practices. While it may lack some of the advanced features and customizability of larger systems, it provides a solid foundation for efficient patient management.
Microsoft Dynamics 365 Healthcare – Best for integration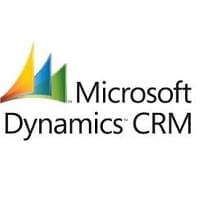 Backed by Microsoft's extensive tech expertise, Dynamics 365 brings a highly-scalable solution to the table.
Dynamics 365 Healthcare offers a unified patient view, integrating various data points for a comprehensive understanding of the patient journey. While this is a notable strength, some users have mentioned that the system can become somewhat complex and cluttered with too many data inputs.
The platform's AI capabilities, such as predictive care insights and patient segmentation, can be powerful tools for personalized patient care. However, these sophisticated features might be more than what's needed for smaller healthcare organizations or those without advanced data analysis capabilities.
Dynamics 365's integration with other Microsoft products, like Teams and Outlook, can enhance collaboration and communication within healthcare teams. Yet, this tight integration could be less beneficial if your organization relies heavily on non-Microsoft software.
Pipedrive – Best for relationship management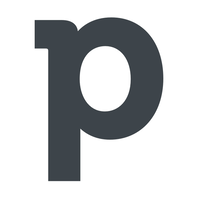 Pipedrive, widely recognized for its sales-centric CRM platform, may seem like an unconventional choice for healthcare. However, its simplicity, affordability, and adaptability have found a niche in the healthcare sector, particularly for smaller organizations or practices with a significant focus on patient acquisition and retention.
At its core, Pipedrive excels in managing and tracking relationships, which can translate well into managing patient interactions. Its visual sales pipeline is a standout feature, providing a clear, intuitive view of the patient journey. Yet, for larger or more complex healthcare operations, Pipedrive may lack the depth of specialized healthcare CRM features.
Zoho CRM – Best for customization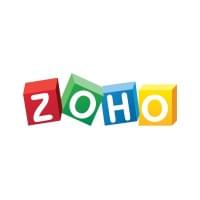 Zoho CRM, as a healthcare tool, impresses with its ability to centralize patient data, manage communication, and automate tasks. It features robust integrations for smooth data exchange, a highly adaptable mobile app for on-the-go access, and a user-friendly interface that simplifies navigation. The CRM system also leverages advanced security measures to protect sensitive healthcare information. However, the platform demands a certain degree of tech-savviness for optimal utilization.
Finding the right healthcare CRM for you
The healthcare industry demands CRM solutions that cater to its unique needs and challenges. In this article, we have highlighted the top five healthcare CRM software options for 2023, each excelling in different areas, such as patient engagement, scalability, process automation, medical billing, and integration. By considering the specific needs of your healthcare organization, you can choose the right medical software that not only streamlines your operations but also enhances patient care and satisfaction.
Looking for the latest in CRM solutions? Check out our CRM Software Buyer's Guide.
Featured Partners
1

Wrike
Wrike is an intuitive Gantt chart software trusted by 20,000+ companies and over two million users. Become 50% more productive using task dependencies, custom request forms, Kanban boards, interactive Gantt charts, time tracking, real-time updates, and resource management all in one place. Integrate Wrike with 400+ applications to automate your repetitive tasks and processes. Customize workflows and reduce the need for emails, meetings, and status updates. Work smarter, not harder with Wrike.
2

Zoho Projects
Zoho Projects is an online project management software that helps teams plan projects and track them efficiently to the finish line. By intuitive reporting of project progress and budget health, the solution enables teams to make quick decisions. Catering to all kinds of teams, Zoho Projects facilitates automating tasks, workflows, and project notifications in a bid to improve productivity.
3

monday.com
With a Gantt chart, effortlessly track project milestones, dependencies, and deadlines to ensure timely project completion, and project schedules, identify overlapping activities, and keep shared stakeholders aligned. With a quick glance, visualize critical paths, allocate resources efficiently, and track progress with precision. By providing a shared view of project timelines, milestones, and responsibilities, the Gantt chart ensures seamless communication, collaboration, and efficiency.
How we choose our top picks
At TechnologyAdvice, we assess a wide range of factors before selecting our top choices for a given category. 
To make our selections, we rely on our extensive research, product information, vendor websites, competitor research and first-hand experience. We then consider what makes a solution best for customer-specific needs.
For our Best Healthcare CRMs list, we looked at 19 options before whittling them down to the seven that cover all CRM needs for startups all the way up to enterprises. 
FAQs
What is a healthcare CRM?
A Healthcare CRM (Customer Relationship Management) system is a platform that helps healthcare providers manage their interactions with patients. It aids in organizing and tracking patient information, scheduling appointments, managing billing, and enhancing patient engagement, among other tasks. A well-implemented Healthcare CRM can lead to improved patient experiences, streamlined operations, and ultimately, better healthcare outcomes.
How do I choose the right Healthcare CRM for my practice?
Choosing the right Healthcare CRM depends on various factors including the size of your practice, your budget, technical capabilities, and specific needs. You should consider the CRM's features, ease of use, integration capabilities with your existing systems, and the vendor's customer support. User reviews and expert analyses can also provide valuable insights. Remember, the best CRM for you is one that aligns with your unique healthcare practice needs and goals.
Technology Advice is able to offer
our services
for free because some vendors may pay us for web traffic or other sales opportunities. Our mission is to help technology buyers make better purchasing decisions, so we provide you with information for all vendors — even those that don't pay us.