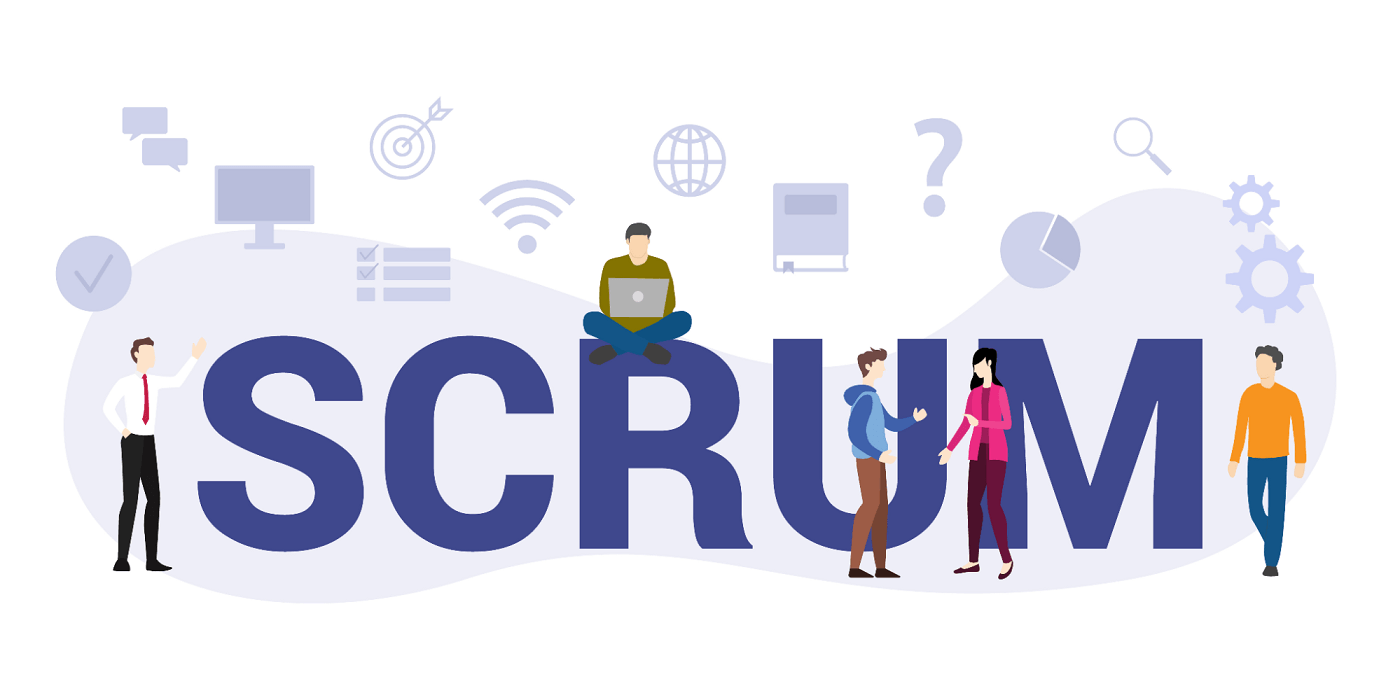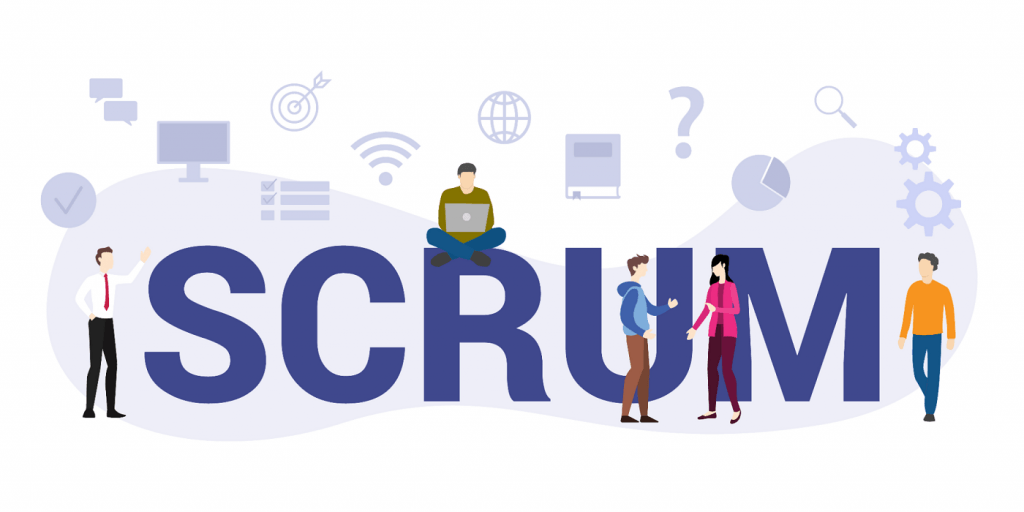 What is a scrum certification?
Scrum is a framework used in project management that is designed to deliver value to the customer throughout the development of a project. A Scrum certification is a professional accreditation that demonstrates an individual's proficiency in implementing Scrum practices and principles in the workplace. It typically signifies that the individual has a comprehensive understanding of Scrum methodology and is capable of effectively applying its concepts in real-world situations.
If you're looking for a more in-depth explanation of scrum methodology, check out our article, "What is Scrum?"
Top 4 scrum master courses
Coursera
Coursera is an online learning platform that offers a wide range of courses, specializations, and degrees from various universities and institutions around the world. It partners with top universities and organizations to provide high-quality, accessible education to learners globally. Coursera's platform allows individuals to access courses in a diverse array of subjects, including technology, business, data science, social sciences, and many others.
Time to complete
The Coursera scrum certification program offers a flexible learning experience and completing the course takes approximately nine hours.
Cost
Courses range from $450 to $1,150 and include the cost of exams.
Potential jobs one could quality for upon completion
Upon course and exam completion participants can expect a career in software engineering. And for those already assuming this role, course completion will enhance their ability to meet sprint goals, and use metrics to enhance productivity, and overall client satisfaction, thereby furthering their careers.
Scrum Alliance
Scrum Alliance is a non-profit organization that is dedicated to promoting the use of Scrum, which is an agile framework for completing complex projects. It was founded in 2001, and it has played a significant role in advancing the adoption of Scrum methodology across various industries. The main goal of the Scrum Alliance is to provide resources, support, and education to practitioners and organizations using Scrum.
Time to complete
The time to complete this certification program is usually between two to three days.
Cost
The average cost of enrolling for a Scrum Alliance master certification is $345.
Potential jobs one could qualify for upon completion
After completing the Scrum Alliance master course the potential jobs you can qualify for are not limited to IT but also in various non-IT industries, offering lucrative job opportunities.
Scaled Agile, Inc.
Scaled Agile, Inc. is a notable provider of the Scaled Agile Framework (SAFe), which is a comprehensive and fully customizable framework for implementing agile practices at enterprise scale. The company offers training, certification, and consulting services to organizations looking to adopt agile methodologies at a larger, more complex level.
Time to complete
The certification process has a training course that lasts for two days, and required exams must be completed within 30 days of course completion.
Cost
The certification fee is about $1,099 and includes the cost of the required training course.
Potential jobs one could quality for upon completion
Completing a Scaled Agile certification as a Scrum master often means furthering your career within your pre-existing organization. This certification will teach you how to boost your productivity, improve product quality, shorten the time to release and increase your engagement.
International Scrum Institute
The International Scrum Institute is an organization that provides Scrum and Agile certifications, along with training programs. They offer online courses and certifications for individuals and organizations looking to learn and implement Scrum practices in their work processes. The International Scrum Institute aims to provide accessible and flexible training options to professionals and teams worldwide.
Time to complete
The duration of the certification course is entirely up to the applicant. Once the provided materials are dispensed in the course, you'll then gain access to your exam. Once you pass the exam, you'll obtain your Scrum certification.
Cost
Examination and Certification are all inclusive for $69 with no hidden fees.
Potential jobs one could quality for upon completion
This certification provides you with the necessary skills to excel in software integration and will make you an appropriate candidate for many IT Engineering Departments.
How do you go about finding the right scrum certification?
Finding the right Scrum certification involves considering various factors that align with your career goals, expertise level, and the specific role you intend to play within a Scrum team.
Begin by evaluating your existing understanding of Scrum methodology and its principles. You should also determine your level of experience in implementing Scrum practices in real-world projects.
Next, clarify your professional aspirations and the specific role you want to play within a Scrum team. Whether you aim to become a Scrum Master, Product Owner, or Developer, understanding your career objectives will help you choose the appropriate certification.
EXPERT ADVICE: You should also get in the habit of exploring various Scrum certifications offered by reputable organizations, such as the Scrum Alliance, Coursera, and other well-recognized institutions. Compare the requirements, curriculum, and focus areas of each certification to determine which one best suits your career objectives.
Choose a certification that is well-recognized within your industry and by potential employers. Remember to look for certifications that hold a reputable standing in the field of project management, software development, or agile methodologies.
By carefully considering these steps, you can make an informed decision about the right Scrum certification that will help you achieve your professional goals and enhance your expertise in Scrum methodology.
What opportunities do scrum certifications create?
Scrum certifications can create several valuable opportunities for professionals in the fields of project management, software development, and various other industries where agile methodologies are implemented.
Scrum certifications can enhance your credibility and marketability in the job market, as they demonstrate your proficiency in implementing and managing Scrum practices. Professionals with Scrum certifications often have the potential to earn higher salaries compared to those without certifications, especially in industries where Scrum methodology is widely adopted.
Overall, Scrum certifications can open doors to a variety of opportunities and contribute to your professional growth and development in the dynamic field of agile project management.
What positions can a scrum certification lead to?
A Scrum certification can lead to various positions within the field of project management, software development, and agile methodology implementation. Some of these positions include:
Scrum Master: A Scrum Master is responsible for facilitating the agile development process, guiding the team on how to use Scrum practices and values to achieve their goals, and ensuring that Scrum processes are being followed.
Agile Coach: An Agile Coach works with organizations to help them adopt and improve their agile methodologies. They provide guidance and training to teams and management on implementing agile practices more effectively.
Product Owner: A Product Owner is responsible for maximizing the value of the product and the work of the development team. They serve as the liaison between the development team and stakeholders, ensuring that the team delivers value to the business.
Scrum Team Member: A Scrum Team Member is a professional who works as part of a Scrum team, actively participating in the development and delivery of the product, and following the principles and practices of Scrum.
Having a Scrum certification can provide you with the necessary knowledge and skills to effectively perform these roles and contribute to the successful implementation of agile practices within your organization. It can also help you stand out in the job market and open up new opportunities for career advancement in the field of agile project management.
What factors should be considered before obtaining a scrum certification?
Before obtaining a Scrum certification, it's essential to consider several factors to ensure that the certification aligns with your career goals and professional development.
You should evaluate whether the Scrum certification is relevant to your current or desired career path. Consider how the certification can enhance your skills and knowledge within your industry or field of interest.
Expert Tip
Research the credibility and reputation of the organization offering the certification. Look into reviews, testimonials, and the industry recognition of the certification provider to ensure that the certification holds value in the job market.
Remember to also assess the cost of the certification program, including any associated training or exam fees, as well as the time commitment required to complete the certification. Ensure that the investment in terms of both time and money is justifiable based on the potential career benefits.
Lastly, investigate whether the Scrum certification is widely recognized and respected within your industry. A certification that is widely acknowledged can enhance your professional credibility and increase your job prospects.
By carefully considering these factors, you can make an informed decision about whether pursuing a Scrum certification is the right step for your professional development and career advancement.
Featured Partners: Agile Project Management
1

Wrike
Wrike is an Agile project management tool trusted by 20,000+ companies and over two million users. Plan sprints with Gantt charts, calendars, request forms, Kanban boards, time-tracking reports, approvals, real-time updates, and auto-assignment all in one place. Integrate Wrike with 400+ applications and Adobe Creative Cloud so you can use the tools you rely on every day. Customize workflows to suit each project's needs, and reduce the need for emails, meetings, status updates, and more.
2

FigJam by Figma
Power up your Agile workflows -
Energize your Agile workflows by running daily standups, sprint planning, retrospectives, and more—all in FigJam.
Frequently Asked Questions
Technology Advice is able to offer
our services
for free because some vendors may pay us for web traffic or other sales opportunities. Our mission is to help technology buyers make better purchasing decisions, so we provide you with information for all vendors — even those that don't pay us.