In the United States alone, there are approximately 39.5 million casual fans and 12.6 million avid fans of business podcasts. Business-to-business (B2B) podcasts, like our B2B Nation, are already popular among industry professionals looking to improve their trade, but podcasting can also be used as an internal communication tool. Let's take a look at some of the use cases and benefits for organizational communication.
Podcasting for internal communication
Internal podcasting use cases
Internal podcasting seems like it would have some pretty niche use cases at first glance, but it actually provides opportunities for many businesses in a variety of industries.
Sales enablement
Salespeople are busy, and they aren't in the office 100 percent of the time. They can't afford to be chained to their desk while going through new training or learning about some new sales tips.
This problem is exactly what Dana Elmquist, president of FieldCast and the rest of his team had in mind when the company created the platform. "It was work that I had done with Goldman Sachs in New York and New York Life that really gave the seed of this idea. They were using it for large, very distributed, in a geographic sense, groups of salespeople and brokers that needed real-time updates. Audio was more efficient in order to record and edit and produce and get out than video, and these were incredibly busy people who spent a lot of time in the car and commuting, so audio fit into their schedule more readily than attending another town hall or a physical meeting or even reading an email."
Through podcasting, sales teams can learn while they're in the car on the way to meetings or traveling for conferences (once that's a thing again). This format helps them maximize their time and doesn't require them to choose between earning commission and improving their tactics.
Listen to: Sales Enablement Strategies for 2021
Cultural messaging
But sales enablement isn't the only use. Many businesses are also using it to distribute cultural messaging and keep employees engaged, even while working remotely. Elmquist says, "They're trying to invent the communication mix that best showcases them as a company when, physically, they're not together."
He explains that one of their clients, a pharmaceutical company, is using Fieldcast to provide key updates from its scientists, and the passion they inject into each podcast provides a morale boost to the other employees. This type of messaging can get employees excited about the work they're doing, and it allows them to hear from coworkers that they might not cross paths with very often. "It doesn't have anything to do with deliverables or quarterly earnings. It has everything to do with getting to know the amazing work their colleagues are doing," Elmquist says.
Onboarding
About 30 percent of people are auditory learners, and organizations need to have training materials in place that cater to these employees. Internal podcasts provide a purely auditory experience for onboarding modules and allow employees to listen to them at their own pace. A lot of onboarding content can be fairly boring, but podcasts give businesses an opportunity to spice it up a bit. Additionally, organizations can transcribe the podcasts, so their employees have notes to refer back to.
Additionally, podcasts don't require the same level of undivided attention that other forms of media do. Most people listen to podcasts while doing other things, like driving to the store, working on repetitive tasks, or even walking their dogs. Not only does this make it more likely that your new employees will listen to the training modules overall, but it also makes them more likely to approach it with a more positive mindset.
Organizational benefits of internal podcasting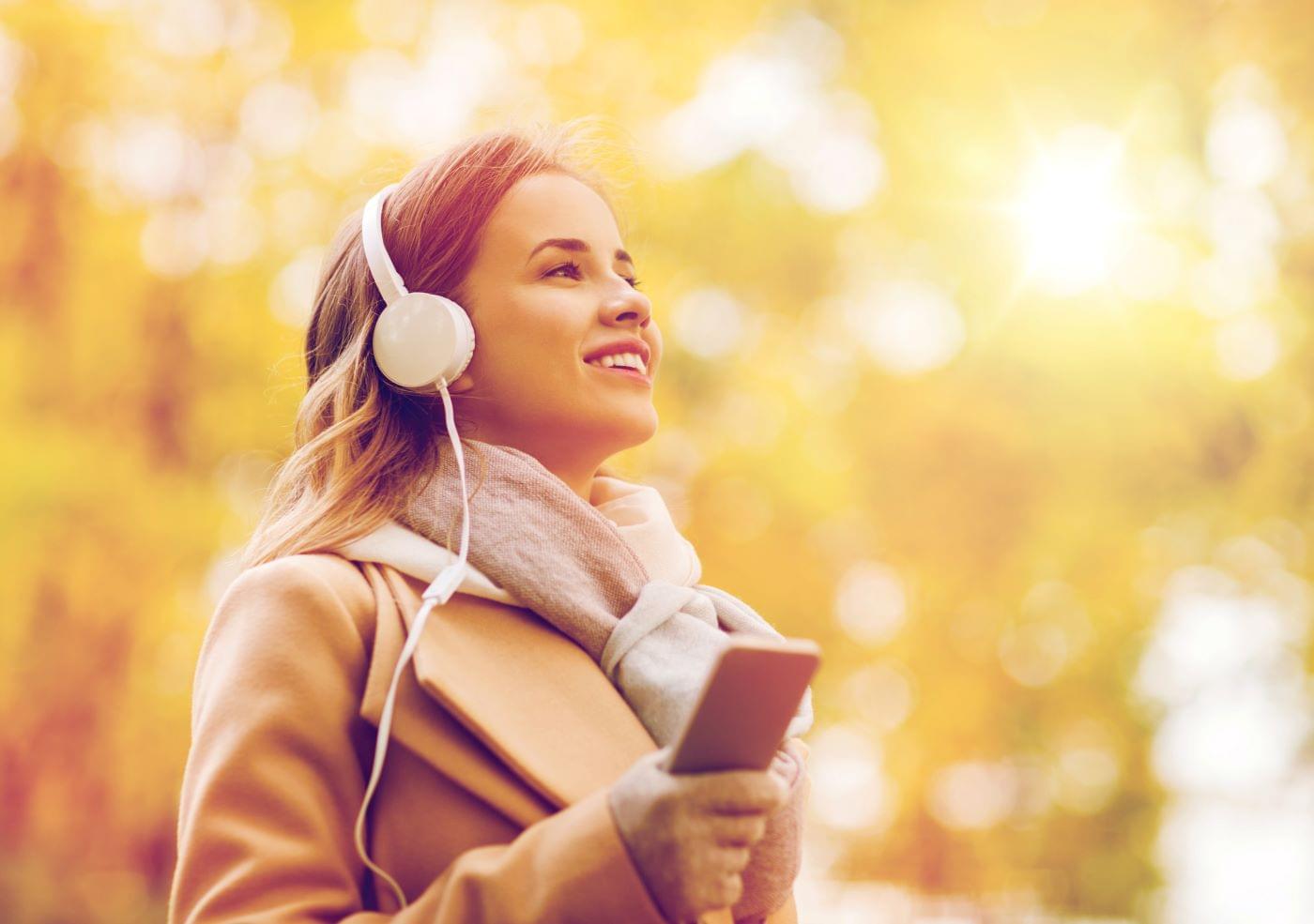 Internal podcasting is a great choice for companies that want to improve their employee engagement, help new hires retain more information, and gain measurable data from their platform.
Higher employee engagement
Because podcasts offer a level of portability that isn't available with other mediums, employees have more opportunities to listen to them that won't interfere with their other activities. They can listen to the podcast in their car on the way to or from work, during a workout, or during administrative work. This multitasking facet encourages employees to listen because they don't have to decide between the podcast and doing something else, so they're more likely to engage with the content.
Additionally, the more employees engage with your organization's content, be it podcast, video, or even social media, the more connected they feel to the company. Stronger feelings of connection help reduce turnover.
Listen to: How to Create Content People Remember
Reduces screen fatigue
With nearly every meeting on Zoom these days and most employees working in front of a computer for eight hours, it's no wonder screen fatigue is running rampant. Screen fatigue can cause a drop in productivity, along with headaches, dry eyes, and tiredness. Podcasts give employees a chance to break away from the screen and rest their eyes while still absorbing information related to the business.
Measurable metrics
Podcasting platforms typically offer some type of analytics, so you can see how many people listened to each episode and for how long they listened. This will tell you how much of your workforce is engaging with your content and which of your episodes and topics are the most popular. This can help you plan out future episodes and figure out what's most important to your employees.
Considerations for Deaf and hard-of-hearing employees
It's worth mentioning that podcasts shouldn't replace all of the internal media your company creates. Because podcasts are such an audio-heavy media, it's important to consider any employees that you may have that are Deaf or hard-of-hearing. Because these employees may not be able to garner the same experience from a podcast, they need to be able to get the information from another source, be it a video with subtitles, a visual presentation, or a transcript.
Elmquist says companies should "add audio to a diverse mix of communication so that you've got text-based, you've got video, you've got the in-person, you've got the audio now." This way, you're not only catering to the hearing-impaired, but also visually impaired, and employees with dyslexia and similar disabilities.
Is podcasting right for your internal communications?
Podcasting is a great way to distribute information in an interesting way and help your employees feel more connected to the company. It also offers a reprieve from staring at a screen and measurable metrics that you can use to find out what's most important to your employees. If you already have some form of video in place, podcasting would be a great addition to make those storylines more accessible.
For other ways to improve your employee engagement, check out our Product Selection Tool. After answering a few short questions about your company's needs, you'll get a customized list of software recommendations.
Read next: Prioritize Your Organizational Communication To Reduce Meeting Fatigue
Technology Advice is able to offer
our services
for free because some vendors may pay us for web traffic or other sales opportunities. Our mission is to help technology buyers make better purchasing decisions, so we provide you with information for all vendors — even those that don't pay us.