Lucidchart is a web-based platform where users can collaborate on drawing, revising and sharing charts and diagrams of ideas, processes, and information. It is known as a visual workspace for remote teams, enabling a distributed yet collaborative environment to create powerful visualizations for business. Lucidchart offers hundreds of templates in a drag and drop library that can be used to customize a diagram. There is a basic free plan and three paid options for individual, team, and enterprise use.
Lucidchart alternatives and competitors
Lucidchart is a powerful diagramming tool that can connect employee data to org charts and automatically generate selected views to improve how companies and teams do business. But there are a number of recommended alternatives to Lucidchart, both fee-based and free, that you may want to consider before committing to a choice.
Creately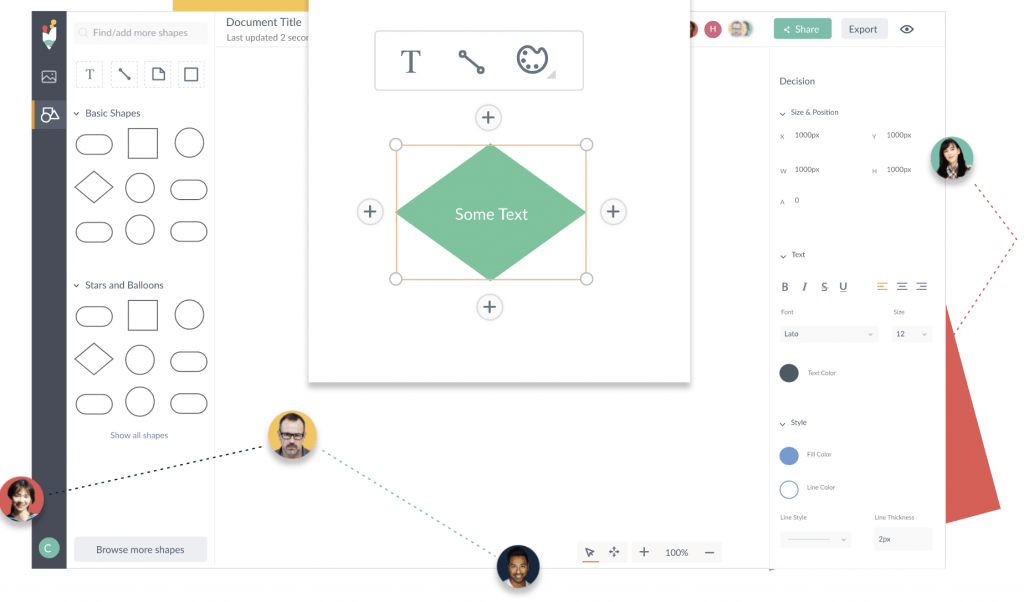 Whether creating flowcharts, technical diagrams, annotating screenshots, or quick-sketching a new idea, Creately is a versatile choice. It has more than 50 types of diagrams and thousands of examples and libraries to choose from for all kinds of teams. A popular feature automatically generates flow lines to items and quickly changes the flow direction. Enjoy real-time collaboration through an online cloud edition or download an offline version for individual desktop use. Annual and monthly paid plan options allow teams to upgrade from a limited free account.
Gliffy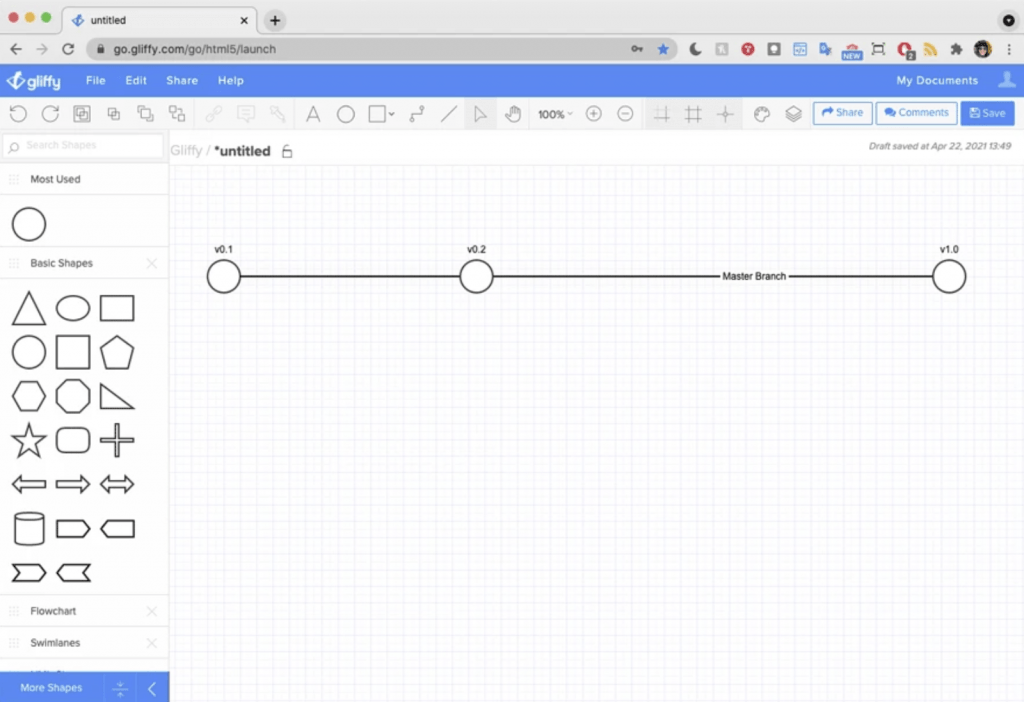 Gliffy is an enterprise-grade diagramming software built by engineers for engineering tasks, but can be used by any team to create professional-quality flowcharts, diagrams, floor plans, technical drawings, and more. It's easy to set up and easy to create, import, collaborate, export, share, and integrate into other tools like Jira and Confluence. Its exposure in the Atlassian marketplace has made it a leading enterprise diagramming solution.
Miro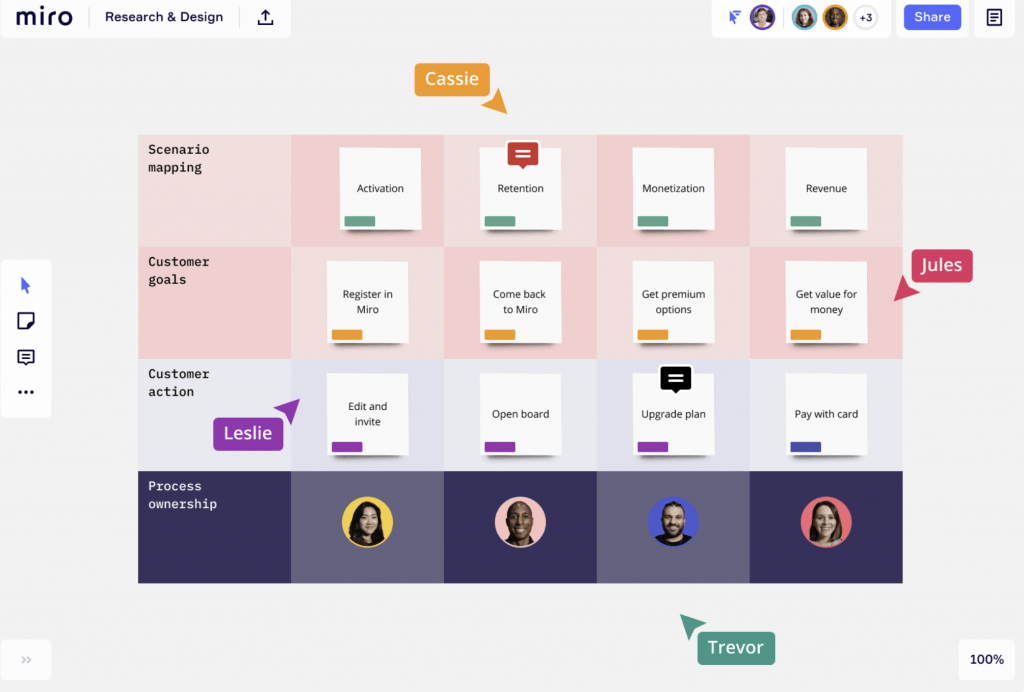 Miro is a solid visual collaboration platform choice to create, collaborate, and centralize communication across a company whether the team is in-person, remote, or hybrid. Miro offers options for real-time or asynchronous work through an infinitely zoomable canvas and online whiteboard. Users can view plan projects from all angles, from big picture to down into the details, and best of all it's a free tool.
Visio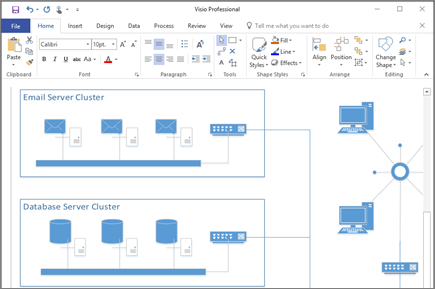 One of the most well-known names in visual diagramming, Visio, is owned by Microsoft and is part of the 365 toolset. This robust software — called "the ultimate tool for diagramming" — allows users to create, edit, and collaborate on professional diagrams anytime, anywhere, and with anyone through Microsoft Teams. It is easy to use with an intuitive interface that makes learning how to go from basic org-charting to limitless possibilities a seamless experience. For a higher cost, users unlock features that can convert a flowchart that was brainstormed on a whiteboard, map an IT network, or build an organizational chart quickly and simply.
Mindmeister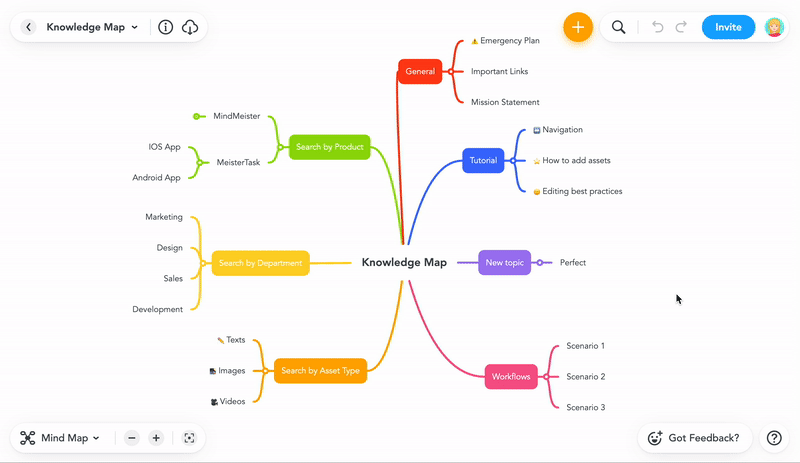 Mindmeister is a fully-customizable diagramming tool with an intuitive interface for easy mind-mapping. Collaborate in real-time with colleagues on shared planning in the app, where teams can adjust shape forms, text, and background images. Add images from a library or upload your own. Explore multiple canvases within one document, where one canvas can be quickly duplicated and modified to show a different scenario.The free version allows you to publish diagram drawings and share a link to them, but you can't export them without upgrading. Midmeister offers a basic free plan in addition to paid options.
OmniGraffle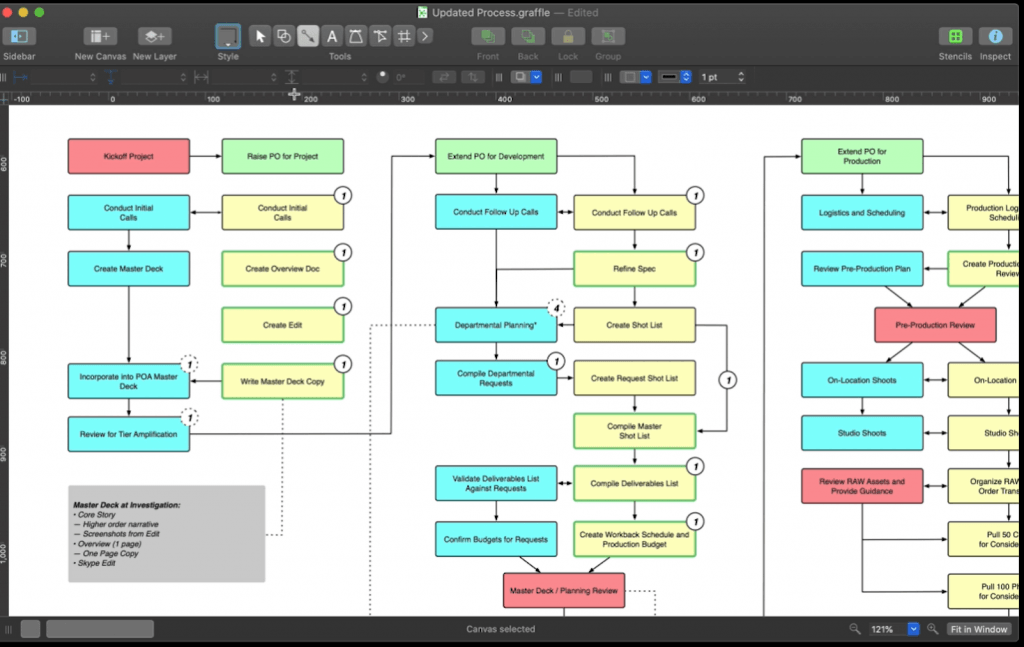 OmniGraffle is a good choice for complex diagramming, rapid-prototyping, and design through beautiful and precise graphics on MacOS and iOS. Try it out to create website wireframes, an integral electrical system design, or a simple family tree — on any device. It's great for all users from artists and designers, to everyone in between, as it is easy to use for basic work while also exceptional at translating complex ideas.
Mural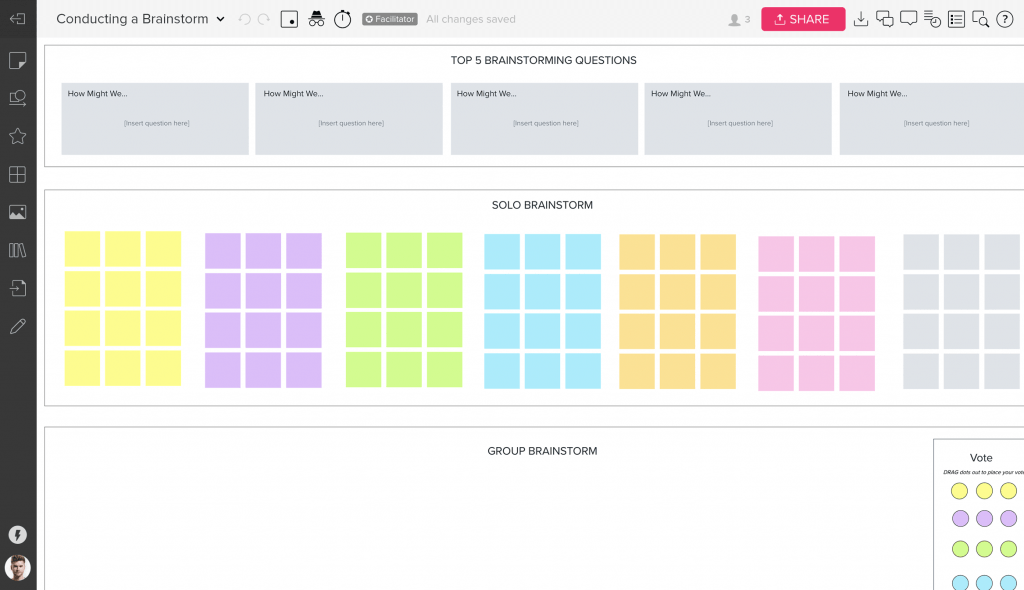 Mural is a great digital diagramming option for remote creative teams looking to collaborate on researching, brainstorming, and designing ideas. They offer a robust free option that includes 5 murals, unlimited members, visual collaboration and facilitation features, a full template library with member-built custom templates, plus one-click visitor access. The pricing plan for upgrading is affordable, and they offer all Facilitation Superpowers™ features, such as laser pointer, lock, and voting, in all plans. Mural is more than just an online whiteboard, it's a platform for everything from product strategy and planning, to leading immersive workshops using agile, and design thinking methodologies.
Choosing the right alternative to Lucidchart
There are many similar features across diagramming software tools, but they are not all created the same. Figure out the features you require and research the best alternative to Lucidchart for creating the diagrams you want that will represent the data you need in a visual format you can best work with.
Technology Advice is able to offer
our services
for free because some vendors may pay us for web traffic or other sales opportunities. Our mission is to help technology buyers make better purchasing decisions, so we provide you with information for all vendors — even those that don't pay us.