The HVAC industry requires field service management solutions that address its unique challenges and complexities. From scheduling service calls to tracking equipment and spare parts, field service management software plays a vital role in improving customer satisfaction and overall efficiency. In this article, we have handpicked the top five field service management software options for 2023, highlighting their key features, pros and cons, and why they may be the best choice for your HVAC business.
Let's dive into the world of field service management for HVAC.
ALSO READ: What is Field Service Management?
Top Field Service Management Software for HVAC
Jobber: Best for small businesses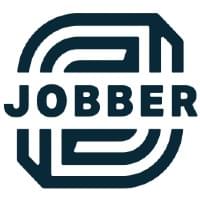 Jobber offers a suite of tools encompassing job scheduling, dispatching, invoicing, and customer relationship management. Its core strength lies in streamlining daily operations, optimizing resource allocation, and boosting customer service. Jobber's integrated features enhance team collaboration and improve overall productivity. Moreover, its user-friendly interface and robust mobile app support seamless management of tasks on-the-go, making it an ideal choice for field service businesses.
Housecall Pro – Best for mobile operations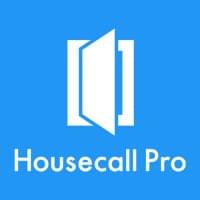 Housecall Pro is designed for the mobile workforce, providing a powerful platform for scheduling, billing, dispatching, and customer communication, all accessible from anywhere via its mobile app.
ServiceTitan: Best for scalability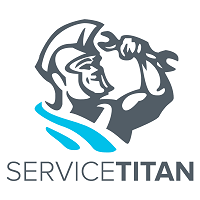 ServiceTitan is a cloud-based field service management solution designed for home service businesses. It offers a powerful suite of features including real-time dispatching, robust job management, invoicing, marketing analytics, and a customer service history tracker. With customizable price per technician, it's ideal for companies of all sizes, providing scalability for growing businesses. Despite being feature-rich, it's known for its user-friendly interface, making workflow management simple and efficient.
mHelpDesk – Best for Job Tracking
mHelpDesk is a comprehensive field service management tool that aims to simplify processes from scheduling tasks to invoicing clients. Its wide range of features are designed to cater to service-focused businesses of all sizes. The tool offers mobile access, enabling on-the-spot management and improved efficiency. It also integrates smoothly with QuickBooks, making financial tasks easier to handle. Despite the learning curve for some users, mHelpDesk's broad capabilities make it a dependable and versatile platform for managing service operations effectively.
FieldEdge – Best for integration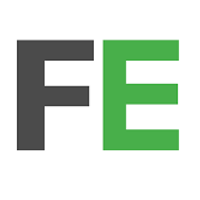 FieldEdge is a practical tool designed for managing field services like HVAC, plumbing, and electrical services. It simplifies everyday tasks with features like job scheduling, customer management, and easy integration with QuickBooks. FieldEdge allows you to manage jobs from anywhere with its mobile functionality, and its customizable reports help you understand your business better. It also includes features to help with online marketing.
What is Field Service Management for HVAC?
Field service management (FSM) for HVAC refers to the strategic coordination and execution of actions related to on-site service, maintenance, installation, and repair tasks carried out by HVAC service technicians. FSM involves the use of software, systems, and processes to enhance productivity, streamline operations, improve service quality, and boost customer satisfaction.
How Field Service Management transforms HVAC operations
Real-time data access and Tracking
FSM for HVAC provides a centralized hub of information, minimizing the need for paperwork and decreasing the risk of data loss. With an FSM system, technicians can input data on-the-go, reducing errors and the time spent on administrative tasks. These real-time insights help managers monitor field operations, resulting in quicker decision-making and more proactive problem-solving.
Enhanced Scheduling and Dispatch
Automated job scheduling is another cornerstone of FSM. The software facilitates the creation of service schedules based on location, priority, and technician availability. This optimizes the utilization of resources, increases job completion rates, and reduces delays, leading to improved customer satisfaction.
Key features of HVAC Field Service Management software
Optimized route planning
Effective FSM solutions come with advanced tracking capabilities. By leveraging location intelligence, these systems help plan optimal routes, reducing travel time and increasing the number of jobs that can be completed in a day.
Comprehensive customer management
Field service management software often includes customer relationship management (CRM) features. Access to detailed customer profiles helps technicians understand specific needs and preferences, leading to personalized service and stronger customer relationships.
Efficient payments and invoicing
FSM tools can also facilitate invoicing and payment collection, simplifying the financial side of field service. Technicians can generate invoices on-site, speeding up the billing cycle and enhancing the customer's experience.
Expense management
Keeping track of business expenses is crucial, but it can be a cumbersome task. A good FSM solution can function as an expense management platform, making the tracking of expenses straightforward and ensuring a clear understanding of the business's financial situation.
Inventory management
The right FSM solution should offer efficient inventory management. It should help track the availability and location of spare parts, tools, and equipment. Automated inventory management saves time and helps avoid project delays due to lack of parts or equipment.
Finding the right field service management software for your HVAC business
Field service management for HVAC is more than just a tool; it's a comprehensive strategy that can significantly improve the effectiveness of an HVAC business. By automating crucial processes, providing real-time data, and streamlining operations, FSM solutions offer a path to more productive operations and happier customers.
The HVAC industry requires field service management solutions that cater to its unique needs and challenges. In this article, we have highlighted the top five field service management software options for 2023, each excelling in different areas such as accommodating small businesses, mobile operations, scalability, job tracking, and software integration. By considering the specific needs of your HVAC business, you can choose the right software that not only streamlines your operations but also enhances customer satisfaction.
Looking for the latest in field service management solutions? Check out our Field Service Management Software Buyer's Guide.
---
Methodology for selection and evaluation
In curating our top picks for HVAC Field Service Management tools, we conducted an extensive analysis of over 20 products in the market. Our selection process was rigorous, focusing on key attributes such as ease of use, integration capabilities, mobile access, scheduling and dispatching features, customer service, and overall value for price. We also took into account user reviews and the reputation of the software in the industry. We aimed to present a mix that caters to different business sizes and unique needs in the HVAC service sector, thus delivering a comprehensive guide to aid your selection process.
Looking for the latest in FSM solutions? Check out our Field Service Management Software guide.
Featured partners
1

Jobber
Join over 200,000 home service pros already using Jobber. Jobber's powerful software helps you organize your business so you can win more jobs. Automate invoicing and start getting paid 4X faster. With Jobber, scheduling & dispatching has never been easier - and the mobile app lets you run your business from anywhere. Start a free trial today!
2

Synchroteam - Field Service Management solution
Real-time interaction with your mobile workers. All kinds of businesses and industries leverage Synchroteam's power to mange their mobile workers efficiently, simplify business processes and optimize costs.
Synchroteam Field Service Management software works great for SMB, medium-sized business and enterprises in HVAC, Electrical, Inspection, Pest Control, Plumbing, Maintenance, Scheduling, & Security.
Learn more about Synchroteam - Field Service Management solution
3

Housecall Pro
Housecall Pro is a top-rated, all-in-one business solution that helps home service professionals work simpler and grow smarter. With easy-to-use digital tools for scheduling and dispatching jobs, managing payments, automating marketing efforts, and more, Housecall Pro helps Pros efficiently manage every aspect of their business all in one place.
Technology Advice is able to offer
our services
for free because some vendors may pay us for web traffic or other sales opportunities. Our mission is to help technology buyers make better purchasing decisions, so we provide you with information for all vendors — even those that don't pay us.