Enterprise job scheduling software (EJSS) is a software type that's usually adopted by businesses to assist with managing and automating the scheduling and execution of various processes and tasks across their IT infrastructure. EJSS provides a localized platform designed for orchestrating and controlling the execution of job tasks, workflows, and processes within an enterprise organization.
EJSS helps streamline and automate the execution of work processes while reducing the need for manual intervention. This software solution also improves operational efficiency, and enhances the reliability and scalability of enterprise IT operations.
Top 7 best enterprise job scheduling tools
| | | | | |
| --- | --- | --- | --- | --- |
| | Workflow Automation | Error Handling and Recovery | File Transfer and Data Management | |
| Tidal Automation | Advanced | Advanced | Advanced | Try Tidal |
| IBM Workload Automation | Advanced | Advanced | Advanced | Try IBM Workload |
| Redwood | Advanced | Advanced | Advanced | Try Redwood |
| BMC Control-M | Advanced | Advanced | Advanced | Try BMC Control-M |
| ActiveBatch | Advanced | Advanced | Moderate | Try ActiveBatch |
| Jobber | Advanced | Moderate | Basic | Try Jobber |
| SMA OpCon | Advanced | Advanced | Advanced | Try SMA OpCon |
Tidal Automation: Best for time and event-based scheduling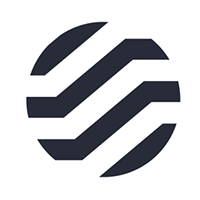 Tidal Automation is a comprehensive feature-rich platform that can automate and organize various business processes and tasks. It enables organizations to streamline and automate complex workflows, reducing manual effort and minimizing the risk of human errors. The software also offers a centralized management console that allows users to control and monitor job scheduling and automation activities from a single interface. This centralized approach improves visibility and control over processes, making it easier to manage and track job statuses, dependencies, and performance.
IBM Workload Automation: Best for streamlining workload management through analytics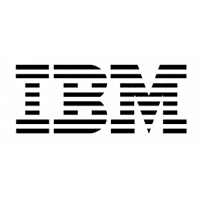 IWA is designed to handle large and complex workloads across diverse environments, including on-premises, cloud, and hybrid infrastructures. It provides scalability to accommodate growing business needs and offers flexibility to adapt to changing technology landscapes. With IWA, organizations can automate repetitive tasks and workflows, which greatly reduces manual effort and increases operational efficiency.
Redwood: Best for easy automation across multiple work environments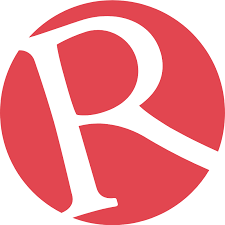 Redwood creates intelligent process flows that support diverse IT processes for businesses including managed file transfer, complex data management, and hybrid cloud automation. The software enables users to focus on innovative practices through automation instead of the daily management of processes that are often tedious and repetitive.
BMC Control-M: Best for workflow orchestration across hybrid and multi-cloud environments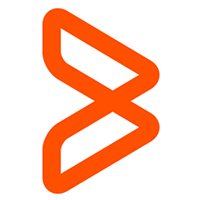 Control-M offers a wide range of features and capabilities for managing and automating batch processes and workflows. It supports scheduling across various platforms, including mainframes, distributed systems, virtual environments, and cloud platforms. With its robust scheduling capabilities, Control-M can handle complex job dependencies, conditional scheduling, event-based triggers, and error handling.
ActiveBatch: Best for an easy-to-use experience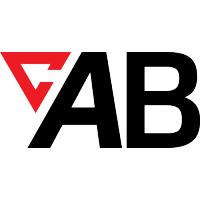 ActiveBatch excels in managing and automating complex workflows. Its comprehensive features, integration options, and scalability make it a suitable choice for organizations with diverse automation needs. However, organizations should evaluate their specific requirements, consider the learning curve, and assess the cost implications before adopting ActiveBatch.
Jobber: Best for quoting, booking, and scheduling jobs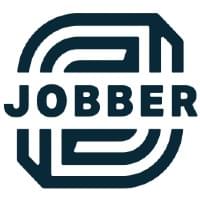 Jobber scheduling software offers an extensive set of features to streamline scheduling, dispatching, and management for field service businesses. It excels in user-friendliness, mobile accessibility, route optimization, client management, and invoicing. However, businesses should consider its limited customization, cost, integration limitations, and support quality before making the decision to adopt the software.
SMA OpCon: Best for cloud-based workflow automation
OpCon scheduling software offers a comprehensive automation solution with a range of benefits for organizations seeking to streamline their job scheduling processes. Its strengths lie in its automation capabilities, scalability, integration options, centralized control, and error handling.
Common features found in enterprise job scheduling tools
EJSS tools typically offer a range of features designed to facilitate efficient job scheduling and automation within complex business environments. Some common features of EJSS include: job scheduling, workflow organization, reporting, analytics and system monitoring.
Benefits of using enterprise job scheduling software
Using EJSS offers several benefits for organizations. The software can quickly simplify job management, enhance efficiency, and enable organizations to achieve greater control, reliability, and productivity in their scheduling processes.
How do I choose the right enterprise job scheduling tool for my business?
Choosing the right enterprise job scheduling tool for your business requires careful consideration of your specific requirements, and should involve evaluating various factors. Ultimately, assessing different job scheduling tools and selecting the one that best fits your business's needs, aligns with company goals, and offers the necessary features to support your organization's job scheduling requirements should all be taken into account before making a purchase.
Looking for the latest in FSM solutions? Check out our Field Service Management Software Guide.
Featured Partners
1

Jobber
Join over 200,000 home service pros already using Jobber. Jobber's powerful software helps you organize your business so you can win more jobs. Automate invoicing and start getting paid 4X faster. With Jobber, scheduling & dispatching has never been easier - and the mobile app lets you run your business from anywhere. Start a free trial today!
2

BuildOps
Commercial contractor?
10+ field technicians?
HVAC / mechanical, Electrical, or Plumbing?

Get the #1 all-in-one Field Service and Construction Management Software for commercial MEP contractors. Streamline your dispatch, quoting/invoicing, service, projects, and reports.

BuildOps boosts your revenue, maximizes profits, and improves communication between field and back-office.
3

Synchroteam - Field Service Management solution
Real-time interaction with your mobile workers. All kinds of businesses and industries leverage Synchroteam's power to mange their mobile workers efficiently, simplify business processes and optimize costs.
Synchroteam Field Service Management software works great for SMB, medium-sized business and enterprises in HVAC, Electrical, Inspection, Pest Control, Plumbing, Maintenance, Scheduling, & Security.
Learn more about Synchroteam - Field Service Management solution
Technology Advice is able to offer
our services
for free because some vendors may pay us for web traffic or other sales opportunities. Our mission is to help technology buyers make better purchasing decisions, so we provide you with information for all vendors — even those that don't pay us.