Quick summary
Nowadays, most manufacturing resource planning (MRP) tools are built into bigger enterprise resource planning (ERP) systems.
This article examines seven of the best MRP solutions out there: NetSuite, Fishbowl, IQMS, JobBOSS, SAP Cloud ERP, InforVISUAL, and Odoo (click to jump).
---
Manufacturing resource planning (MRP) software is just one tool that manufacturing business owners need to stay competitive in today's demanding world. But since these tools often come as features within enterprise resource planning (ERP) software solutions, it's easy to overlook or forget about them entirely.
This article examines seven of the most popular MRP tools, most of which come as part of some big names in ERP software. If you're still doing preliminary research, read on. Otherwise, feel free to contact us for a free, five-minute, no-hassle software consultation. Our Technology Advisors are standing by, ready to send you a short list of the best software based on your biggest needs. (Article continues below.)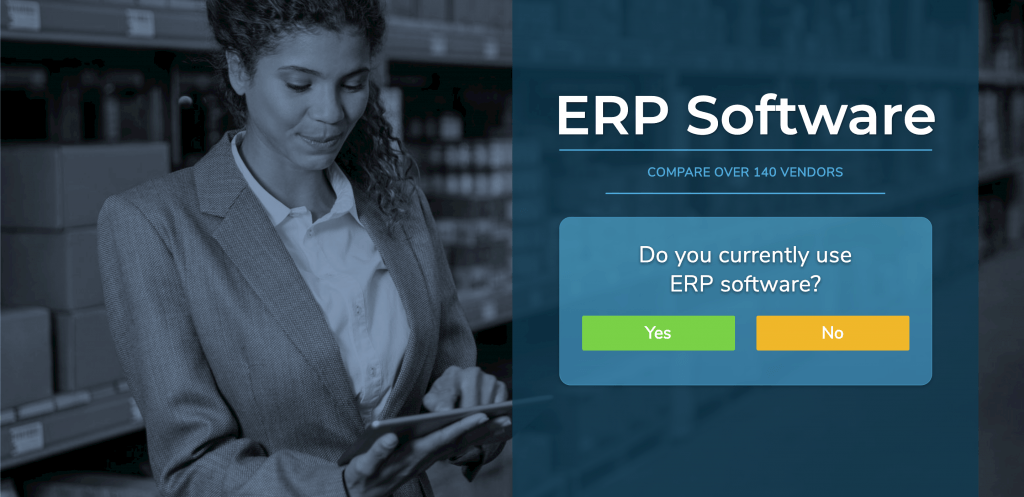 NetSuite
Featuring real-time demand planning, visibility across product life cycles, and strong integration with accounting software, NetSuite offers a powerful MRP in the form of its Demand Planning functionality. While NetSuite itself is an ERP solution, it encompasses a wide variety of functions and built-in tools, including many built specifically for the manufacturing industry. The system is also cloud-based, which makes it highly scalable.
Fishbowl
Fishbowl is an inventory management platform that offers MRP, among other tools. Many users see Fishbowl as an affordable (albeit lighter-weight) alternative to NetSuite. Standout features include QuickBooks integration, personalized customer support, and good reporting features. Since Fishbowl was built as an inventory management platform first, it does a very good job of keeping up-to-date and accurate inventory counts. This makes its MRP offering especially powerful, as you always know what materials you have, what's out of stock, how much you need to order for re-stock, and when you need it.
IQMS
Back to top ↑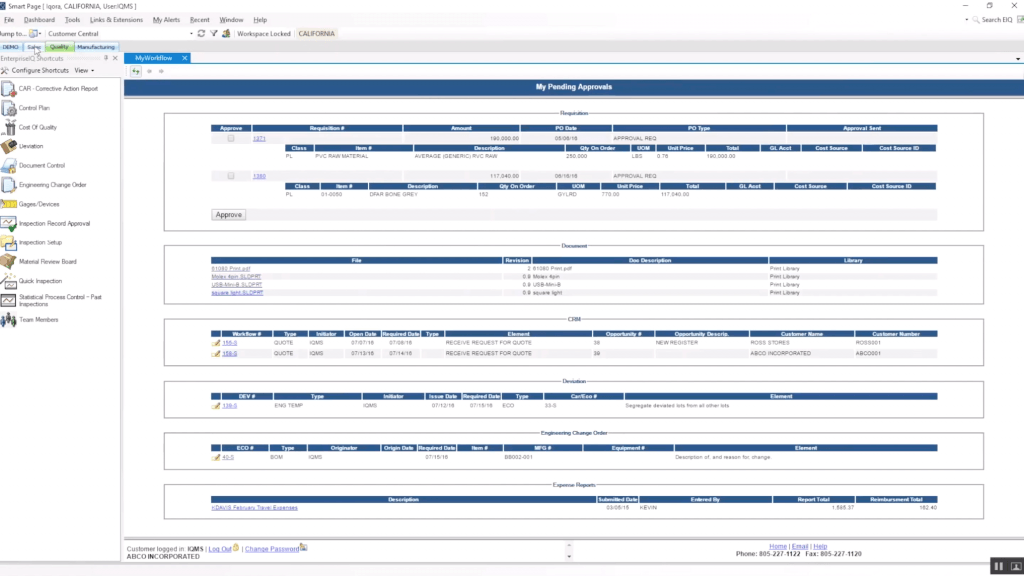 IQMS is an ERP solution that can be deployed on-premise or in a public or private cloud. Like many of the other solutions listed here, IQMS is an ERP first, but it offers a competitive MRP along with other useful manufacturing tools. This MRP syncs with manufacturer bills of material (BOMs), using data entered by factory floor workers to update raw material counts and production pace. This is a comprehensive system built for larger companies, so many users recommend designating a software admin within the company to oversee its operation and to be available for questions or troubleshooting.
JobBOSS
JobBOSS is a manufacturing-specific ERP that's great for smaller businesses. It requires a good deal of customization to run properly, but it works well once it gets to know your business. Users love the ability to favorite workflow shortcuts, and the Shop Alerts feature sends automated messages to the right people. These alerts can be customized for a variety of messages and can be sent as emails, text messages, and internal messages within the system.
SAP Cloud ERP
Back to top ↑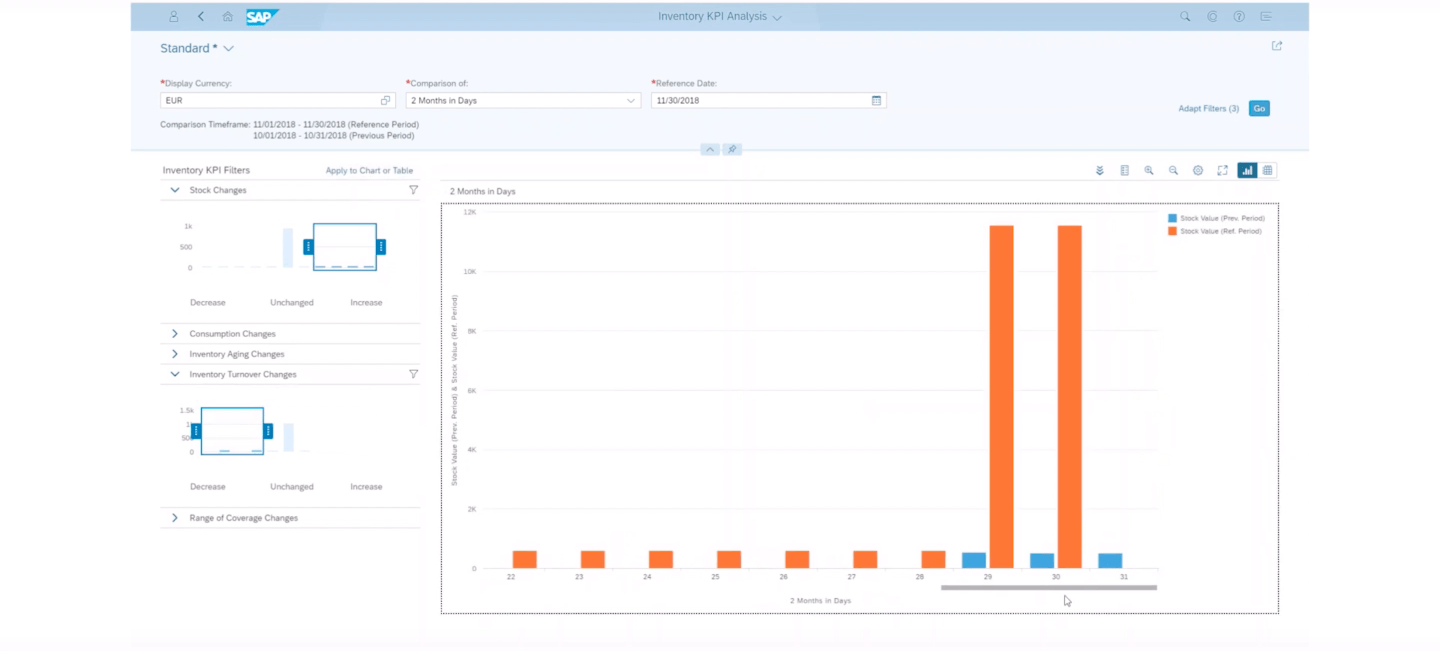 As the name implies, SAP Cloud ERP is a cloud-based system, and it includes an MRP. Software developers push updates to the system every three months, and the company is constantly adding to its already-extensive online help library. These help documents are thorough enough to teach a newcomer how to use the software, which makes SAP a popular choice among SMBs. This software is quite expensive when purchased for enterprise-sized companies, but the freedom for customization it offers is very valuable.
Infor VISUAL
Infor VISUAL is an order-driven ERP system built for manufacturers. The system includes an MRP feature that offers inventory management, safety reports, quality management, and bills of material, among other capabilities. Info VISUAL can be difficult to implement, but you can work around this by hiring a software implementation consultant. This system does not offer as much room for customization as a system like SAP Cloud ERP, but it is very easy to learn how to use out of the box.
Also Read: Ask The Experts: When Should We Hire An Implementation Consultant?
Odoo
Odoo does everything from CRM to sales to HR, but it also offers a market-leading MRP solution. The software lets you organize workflows with Gantt charts and Kanban boards, and predictive demand helps you stay ahead of production needs with intelligent forecasts. While some users have noted problems with learning community documents not being comprehensive or centralized, Odoo is making strides to improve this. For companies with an adequate IT staff or dev ops team, Odoo also offers an open source edition of its software as a free download on its website.
Finding the right MRP for your business doesn't have to be so hard.
We know that ERP systems can be behemoths, so we're standing by to look into specific MRP tools for you. Fill out the form on our manufacturing resource planning software page or contact us to get a free, no-hassle short list of the software with the best MRP tools for your business. Getting started is easy and only takes five minutes.