Inventory management software is the lifeblood of any company that deals in physical assets. From the smallest microchip to cruise ships, manufacturers, retailers, service companies, and enterprise companies all need to understand and optimize their inventory levels. Inventory management software comes in as many options as there are industries who use it. This article will help you choose the right inventory management software for your industry or business type by guiding you through the most valuable features for all buyers, the best industry-specific features, and what integrations will keep your team running smoothly. 
Inventory management software features every company needs
Inventory levels are directly related to revenue numbers, which makes choosing the right inventory management system critical for company success. Most companies will need these features in any software they implement.
Inventory balance optimization
Ensuring that your company has just the right inventory balance is no small feat. You need enough to handle a temporary rush on items, but not so much that you're left storing overages with no chance of unloading them.
Inventory balance optimization features use artificial intelligence (AI) and machine learning (ML) to understand the best balance of inventory to hold in each of your warehouses and stores. These tools will also suggest timely procurement windows, learn from your historical data to predict purchasing highs and lows, and warn you of current hot and cold products.

Recommended products with this feature:
Zangerine
Fixed asset management
Most companies understand that inventory management should help manage their sellable or usable stock but forget to purchase a tool that manages their fixed assets. Tracking vehicles, manufacturing machines, warehouse shelving, shipping and packing stations, and FF&E (furniture, fixtures, and equipment).
A fixed asset management feature will help your team track repairs, replacement parts, and tie procurement of fixed assets to financial documents. When tracked in your inventory management tool, fixed asset depreciation and replacement can be directly tied to revenue for audit and taxation purposes.
 
Recommended products with this feature:
GOIS Pro
Demand forecast and planning
Similar to inventory balance optimization, demand forecast and planning features help you understand when to stock up for predictable product needs. These features help you plan inventory movements before your annual sale, take into account global supply chain issues, and predict seasonal buying changes that will affect your ability to deliver products on time.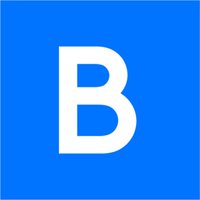 Financial reporting
Inventory management software that doesn't connect directly with financial tools may cause more problems than it solves for your accounting team. Look for software that integrates directly with your accounting software, is part of your enterprise resource planning ERP platform, or provides export capabilities.
In addition, a good inventory management software will include an internal dashboard and reporting tool that you can use to visually track your inventory levels across locations and time periods. These tools may also allow you to set alerts and notifications to draw attention to inventory that is outside of comfortable thresholds.

Recommended products with this feature: Cin7
Regulatory compliance
Failure to comply with federal and local regulations regarding restricted substances, food, medication, medical equipment, and fixed material assets can waste valuable time and money. Audit trails, fines, and legal implications can all reduce the company's productivity and value to stakeholders. Inventory management systems can help companies improve their documentation, data collection, and reporting. 

Recommended products with this feature:
Oracle Netsuite
Inventory management features for retail and ecommerce companies
Integrated sales tracking
Inventory levels are directly related to sales frequency. While shipping, picking, and manual counts are useful to give a better understanding of the total financial health of the retail company, a direct tie-in to sales data will ensure a complete financial picture. 
By integrating sales tools with the inventory software, a retail company can triple check that their inventory levels are correct through sales records, inventory records, and shipping records. These tools also help teams understand where inefficiencies may lie in their processes or where stock losses might occur.
Warehouse distribution
An inventory management system will include features to show where products are distributed within a single warehouse. These tools are important to picking and shipping operations, and may require additional technology like barcodes and scanners, RFID chips, or internet of things (IoT) devices. 
Enterprise companies with more than one warehouse or distribution center may be better served by a warehouse management solution that's designed to handle inter-warehouse shipping.

Best retail inventory management software:
Lightspeed Retail
Inventory management features for manufacturing, supply chain, and logistics companies
Manufacturing, supply chain, and logistics companies have specialized needs in regards to procurement, replenishment, and tracking over long distances. 
Procurement and replenishment
A manufacturing team that is part of an integrated supply chain benefits from direct connections to supply sources for raw materials and parts. An inventory management software for manufacturing centers should provide tools to understand the speed of production, the upcoming needs based on order volume, and have communication tools to pass replenishment orders to suppliers.
Cross-location inventory tracking
While a warehouse management software is the best option for companies looking for cross-location inventory tracking, some inventory management systems will allow manufacturing and supply teams to connect their inventories across locations. These break down communication barriers for ordering, especially within a supply chain.

Best manufacturing inventory management software:
Fishbowl Manufacturing
Inventory management features for foodservice organizations
Foodservice companies like restaurants, grocery stores, and catering companies need to balance the local health regulations, expiration dates, and the seasonal availability of products. Chief among the inventory management features that will improve business for these companies is spoilage prevention features.
Prevention of spoilage
These features will use supplier-provided data sets like pick or preparation date, expiration date, and optimal storage temperatures to extend the life of food in storage. Look for barcoded data, RFID tagging, and IoT devices to include the most up-to-date data.
In the event of a recall or supply chain mishap, spoilage prevention features can also help companies provide end-users with updated information about recalled products or quickly warn of potentially dangerous shipping and storage conditions.

Best foodservice inventory management software: Restaurant365
Inventory management features for medical organizations
Medical organizations like hospitals, outpatient facilities, doctors offices, pharmaceutical and medical supply companies, and urgent care facilities need to keep exact inventory records to stay compliant with federal and local regulations. In order to remain profitable and avoid malpractice suits, these outlets should also be aware of material expiration or obsolescence.
Prevention of obsolescence
While some materials in a medical facility have clear expiration dates, the facility's fixed assets are often overlooked when it comes to obsolescence prevention. Understanding the age of digital medical tools, tracking their operating systems, updates, and hardware requirements, and ensuring that these tools are updated or replaced as needed can be overwhelming. 
Obsolescence prevention and asset management features can also be found in facilities management software or enterprise resource planning (ERP) platforms.

Best medical inventory management software:
EZOfficeInventory
Choosing the right inventory management software
The right inventory management software will include all the features you need without requiring a ton of technical knowledge to implement, update, and use. We can help you quickly find the right software for your company. Enter your research requirements in the Product Selection Tool at the top of our inventory management page, and one of our unbiased Technology Advisors will give you a short list of recommendations that meet your needs.
Technology Advice is able to offer
our services
for free because some vendors may pay us for web traffic or other sales opportunities. Our mission is to help technology buyers make better purchasing decisions, so we provide you with information for all vendors — even those that don't pay us.