A big software purchase requires big planning. Whether your company will be buying your first ERP, CRM, or HR software, or upgrading from a clunky legacy system that no longer meets your needs, understanding your implementation timeline can help you plan better.
To better understand the needs of all software users, we gathered survey responses in a 2019 Software Implementation Benchmarks Report [download the report here]. I also spoke with Carlos L Aguilar, ERP Training and Implementation Consultant and author at lisoblog.com, about what companies should expect from their own software implementations.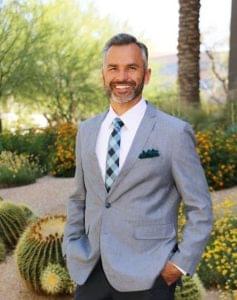 TS: What timeline could one expect for a software implementation for an ERP, CRM, project management, or HR tool?
CA: Implementation timelines vary widely for each company. There are so many factors that go into the time needed to make the switch. Factors such as the complexity of the new software, the number of existing applications that will be consolidated, employee training, the number of processes that need to be refined, and whether the company operates in multiple countries. But in general, I would say plan on 2 to 3 years for companies with more than 1,000 employees.
TS: Are there particular industries, types of software, or features that would significantly impact that timeline?
CA: Definitely, any industry where you're regulated by a government entity will prolong the implementation process simply because the software and the accompanying documentation will need to meet their standards (i.e., ISO). Additionally, software such as Oracle or SAP will take longer given their inherent design and difficulty to customize between modules. Newer types of ERP software can lessen the development and deployment time.
TS: Is there anything you would suggest for companies looking to reduce their overall timelines?
CA: Start with doing an assessment of the business as it's run today and identify what you'd like it to be after the new ERP software is implemented. This will help during the evaluation process when multiple vendors are pitching their product. After you've selected the software, make sure you identify employees who are strong in their areas and who can potentially be team leads for the project. Finally, and this is the most important part, make sure you get employees engaged with the new software as quickly as possible. By letting them "touch and feel" the software (aka user testing) is where you can lessen the implementation time. After all, they're the ones who have to use it in the end.
Let us help
TechnologyAdvice helps software vendors connect with customers looking for their next software. Learn more about our vendor partnerships, or contact us to find out how we can help your team significantly reduce the time customers spend looking for your software.
Want to learn more about how customers research, negotiate, implement, and train employees on new software? Read our report.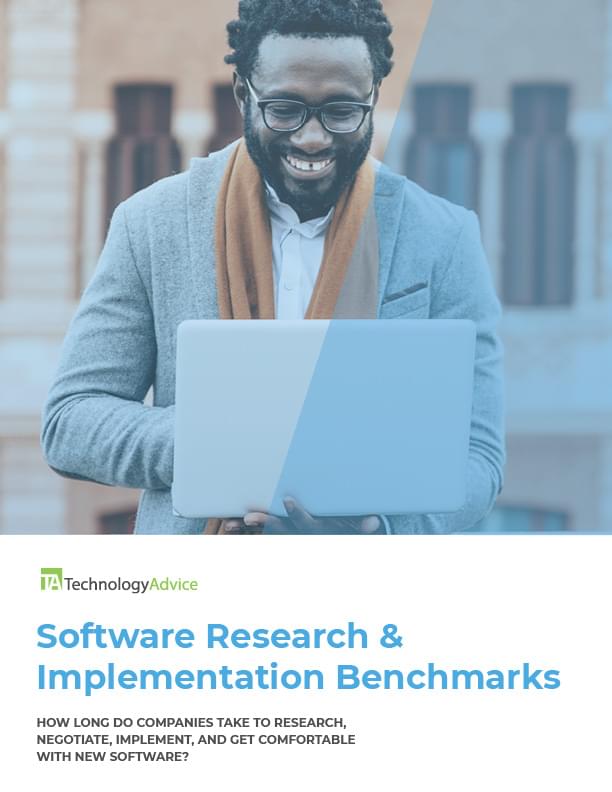 Get The Latest Stats on How Customers Research and Implement Software
Benchmarks, Analysis, and Research Results
Read Now