Small and enterprise business leaders alike need to be able to access and manage information and remote teams from anywhere in the world. The answer to this need is remote desktop applications that provide instant and secure access to personal computers and all of the devices you use through a host application. They allow you to store all of your business information securely in the cloud and instantly access it anywhere in the world. There are two top remote desktop application services that do this expertly.
Jump to:
What is AnyDesk?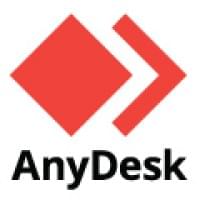 AnyDesk is a proprietary closed-source remote desktop application/software program that allows independent access to personal computers and other devices through a host application. They market themselves as a service giving you the ability to 'Access any device at any time. From anywhere. Always secure and fast.' AnyDesk is a German company with a unique, affordable, and customizable service that provides latency-free collaboration over any distance in the world that also works well on lower bandwidth internet connections.
What is TeamViewer?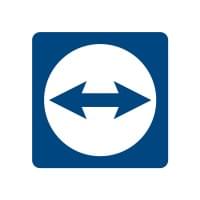 TeamViewer is a competing German global provider of remote connectivity solutions, also allowing users access to anything, anywhere, anytime. Businesses of any size can tap into their full digital potential through secure access, support, and control through implementations that are cutting-edge and easy to set up and use by anyone.
Major Feature Comparison of AnyDesk vs. TeamViewer
Both AnyDesk and TeamViewer are German powerhouses when it comes to remote desktop application programs. They both offer superior products and services, although the ways these features are delivered may differ.
Remote Support
AnyDesk tries to understand your challenges and supports solving them with their Remote Desktop Solution. You have the ability to provide exceptional customer service and fast solutions to problems through Remote Assistance Software to serve any location. You can connect clients and customers seamlessly to support teams anywhere in the world. There will always be access to people with the right knowledge and expertise to quickly resolve any issue with cross-compatibility between machines on a variety of operating systems and devices.
TeamViewer delivers instant remote support to customers and employees as if they were troubleshooting in person. Some of the top features of TeamViewer's instant remote support include custom branding for support applications, integrated service case management and integrations for major service desk systems, virtual sticky notes on remote computers, and support for mobile device management and other apps.
Platform Performance
AnyDesk offers almost invisible latency, even at low bandwidth usage through the video-codec DeskRT, which compresses and transfers image data between computers in a way that no competing product is able to do, achieving:
60 fps refresh rate for higher frame rates
<16ms latency that is unnoticable
100kb/s bandwidth use when experiencing poor internet connectivity
AnyDesk is quick to set up and utilizes a fail-Safe Erlang network technology that uses a robust programming language mirroring that of the telecommunication industry. Users benefit from low latency, high availability, and guaranteed uptime.
TeamViewer engages an independent quality assurance company, Qualitest, to test its technical performance and keep it competitive. Usability, image quality, and file transfer speeds are quick and accurate. They provide full device support and connectivity as if the user were sitting right in front of it, even during shutdown or restart. This system automatically chooses the best connection protocol and routing server each and every time for the best experience.
Security
AnyDesk remote access software comes with military-grade encryption and customizable security features. You know you are safe through an encrypted connection using Military-grade TLS 1.2 Standardized Protocol Technology that prevents all connections from unauthorized access. It utilizes 256-bit AES Transport Encryption to perfectly encrypt your data stream. For all your accounts, they use Salted Password Hashing so that no third party will ever be able to decrypt your data. Your devices cannot be accessed due to countless security layers and settings, which lock and sea access, making it undetectable to unauthorized users.
The permissions and settings you choose can be customized for each individual session, or even changed during the session. AnyDesk also keeps customers informed and educated about online security through social media, a blog, and via in-app reminders.
TeamViewer has a dedicated IT security organization that works with external services to stay ahead of cyber threats. Enhanced security features include:
A 24/7 Security Operations Center (SOC) monitors TeamViewer's system landscape in real-time
A Computer Security Incident Response Team (CSIRT) is ready to respond to threats
End-to-end 256-bit AES encryption with two-factor authentication that allows private communication between end points in the TeamViewer infrastructure
TeamViewer follows a modern DevSecOps approach — integrating all development, security, and operations processes — with a continuously improved Secure Software Development Life Cycle (S-SDLC). All TeamViewer software is protected against manipulation with DigiCert Code Signing and features state-of-the-art security, including industry-leading end-end-encryption, multi-factor authentication for both the user account and each individual connection, advanced brute-force protection, and granular conditional access options. They engage with top tier cyber consulting companies for continuous penetration testing of their entire solution portfolio. TeamViewer's Product Security Incident Response Team (PSIRT) is poised to investigate all submissions via a Vulnerability Disclosure Program (VDP) and private Bug Bounty programs.
How to use remote desktop applications like AnyDesk and TeamViewer for your small business
Your small business can benefit greatly from a cloud-based platform where you can securely and remotely access, control, and support any device you use, across all platforms, from anywhere, and at any time. You can use a remote desktop application like AnyDesk or TeamViewer to solve specific business problems and to easily manage distributed workforces.
Either will allow you to become more efficient through the use of various devices all connected to a single secure workstation. You will save time and money performing functions by using remote devices without the need for a live user at the other end. These endless benefits scale with you and can match the growth of your business.
Not finding what you need with AnyDesk or TeamViewer? TechnologyAdvice can help you find the right remote desktop platform for your business. Enter your feature requirements in the product selection tool on the remote working software page, and one of our unbiased Technology Advisors will contact you with up to five products that meet your needs.
Technology Advice is able to offer
our services
for free because some vendors may pay us for web traffic or other sales opportunities. Our mission is to help technology buyers make better purchasing decisions, so we provide you with information for all vendors — even those that don't pay us.