The EHR market is going strong, not just in the US but around the world. According to a report from Allied Market Research, the market is expected to grow at a compound annual growth rate (CAGR) of five percent between 2017 and 2023, making it worth a little over $33 million by 2023.
Naturally, this means many EHR providers are competing for your business, but not every company can meet your needs. Some EHRs are best-suited for enterprise healthcare companies or independent practices while others are highly targeted to specialty outpatient clinics.
With the market growing steadily and with so many EHR vendors out there, how do you decide which is best for your organization? Read on for our comparison of the best vendors on the market, or complete the form on our EHR-EMR software page by clicking the banner below. Our Technology Advisors are standing by to provide you with a free, no-hassle shortlist of the best EHR software for your needs.
DrChrono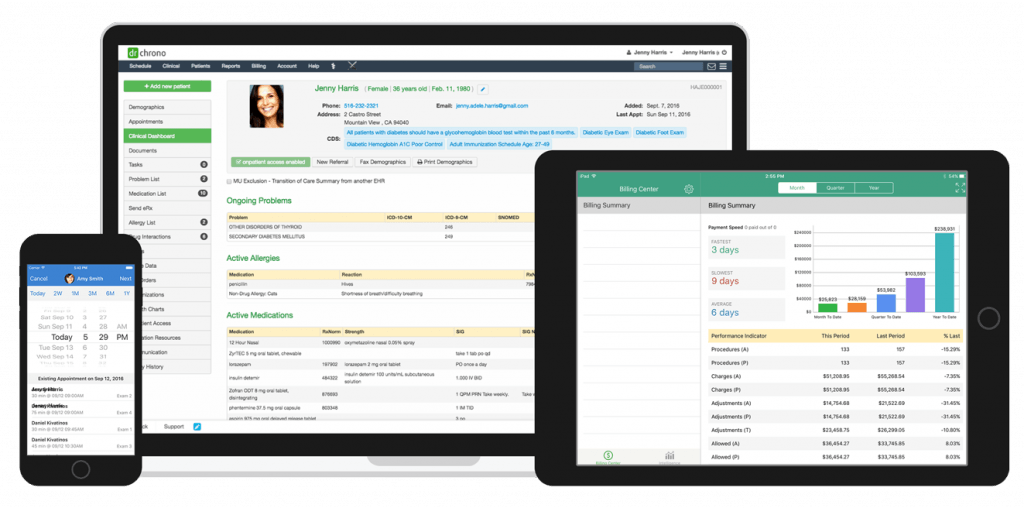 TechnologyAdvice rating: 4/5
DrChrono is a customizable and comprehensive EHR solution for small to large general and specialty practices. This EHR includes features such as electronic medical records (EMR), practice management, billing, revenue cycle management, and a patient portal. As one of the first EHR companies to offer mobile apps for iPhone and iPad, it's easy to take DrChrono on the go for patient self check-in, medical forms, and e-Prescribe.
---
Kareo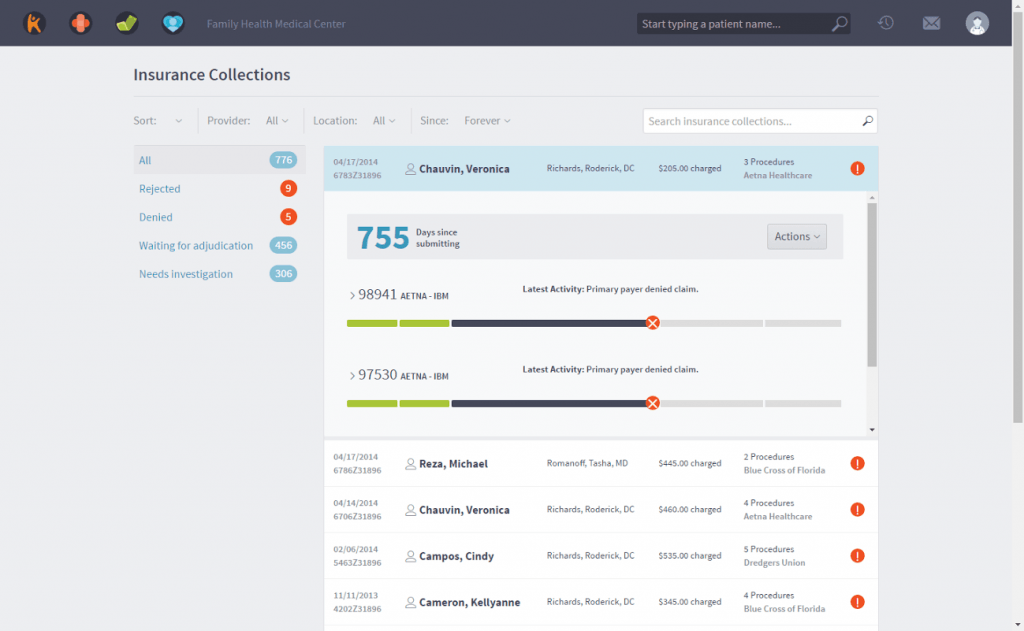 TechnologyAdvice rating: 4/5
Kareo is a medical software company that offers many software products to healthcare providers, including Kareo Clinical EHR. Built by a team of healthcare providers, Kareo Clinical is cloud-based and easy to use. The EHR offers an intuitive user interface (UI) and features like a dashboard with task lists, patient charting, e-Prescribing, lab ordering, billing, internal messaging, patient portal, and more. Kareo Clinical is one of the most popular EHR solutions on the market and enjoys top rankings from many B2B software review websites.
Also read: Your EHR Isn't Just For Storing Health Records. Here Are 4 Ways It Can Also Help Boost Patient Retention.
---
AdvancedMD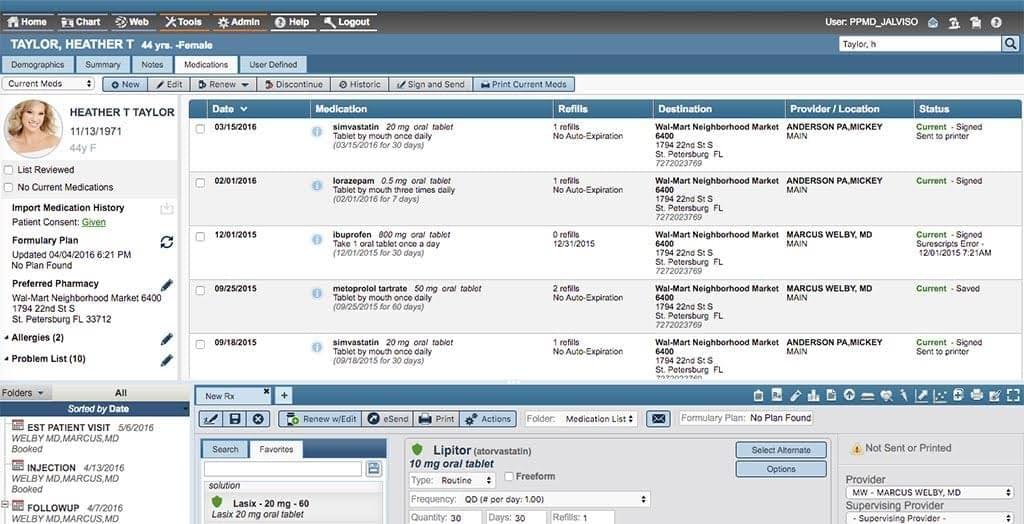 TechnologyAdvice rating: 4/5
AdvancedMD is a Utah-based medical software company that includes EHR among its product offerings. AdvancedMD EHR comes with features like a dashboard overview, task donuts, patient cards, patient rooming, chart templates, telemedicine, paperless fax, and a mobile app for iOS, among other standard EHR features. Many customers prefer AdvancedMD for its medical billing and task management features. These tools help healthcare providers make more money and increase productivity across their practices.
---
Amazing Charts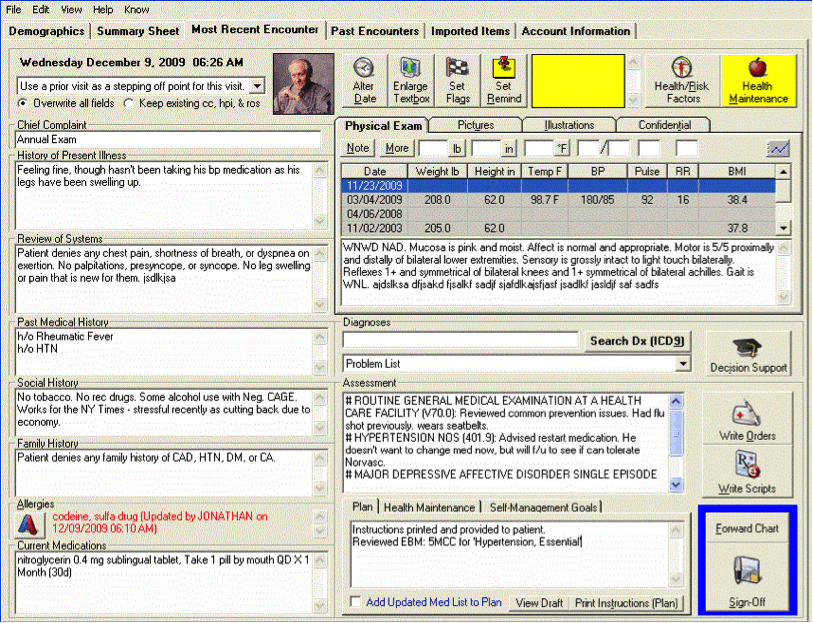 TechnologyAdvice rating: 3.5/5
Founded by a physician, Amazing Charts offers solutions like practice management, population health, and electronic health records (EHR). Amazing Charts EHR comes either locally-hosted or cloud-based, and the system works best for independent healthcare practices with a specialized EHR option for OB/GYN clinics. Features vary depending on how you choose to deploy the software, but every option comes with standard EHR features such as charting, e-Prescribing, messaging, patient portal, reporting, and billing.
---
CareCloud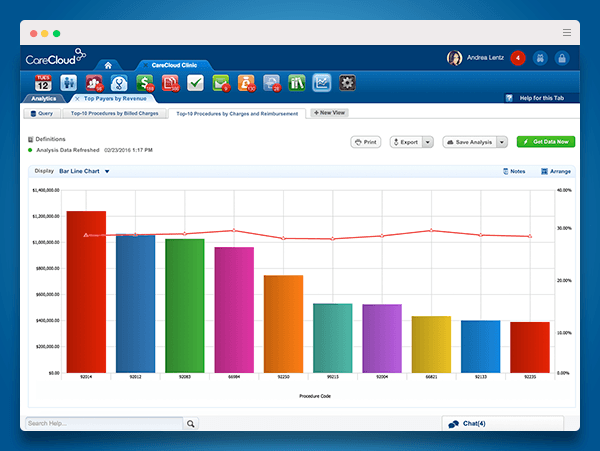 TechnologyAdvice rating: 3.5/5
CareCloud is a cloud-based EHR solution that prides itself on being customizable and flexible. The system is built for specialty practices and can be tailored for cardiology, general surgery, dermatology, neurology, and more. CareCloud's user interface is easy to navigate, and the software features patient summaries, a reference content library, chart templates, task management, reports, patient portal, and practice management integration. This EHR isn't the best choice for larger healthcare providers, but it's worth considering for independent and specialty practices.
---
NextGen Healthcare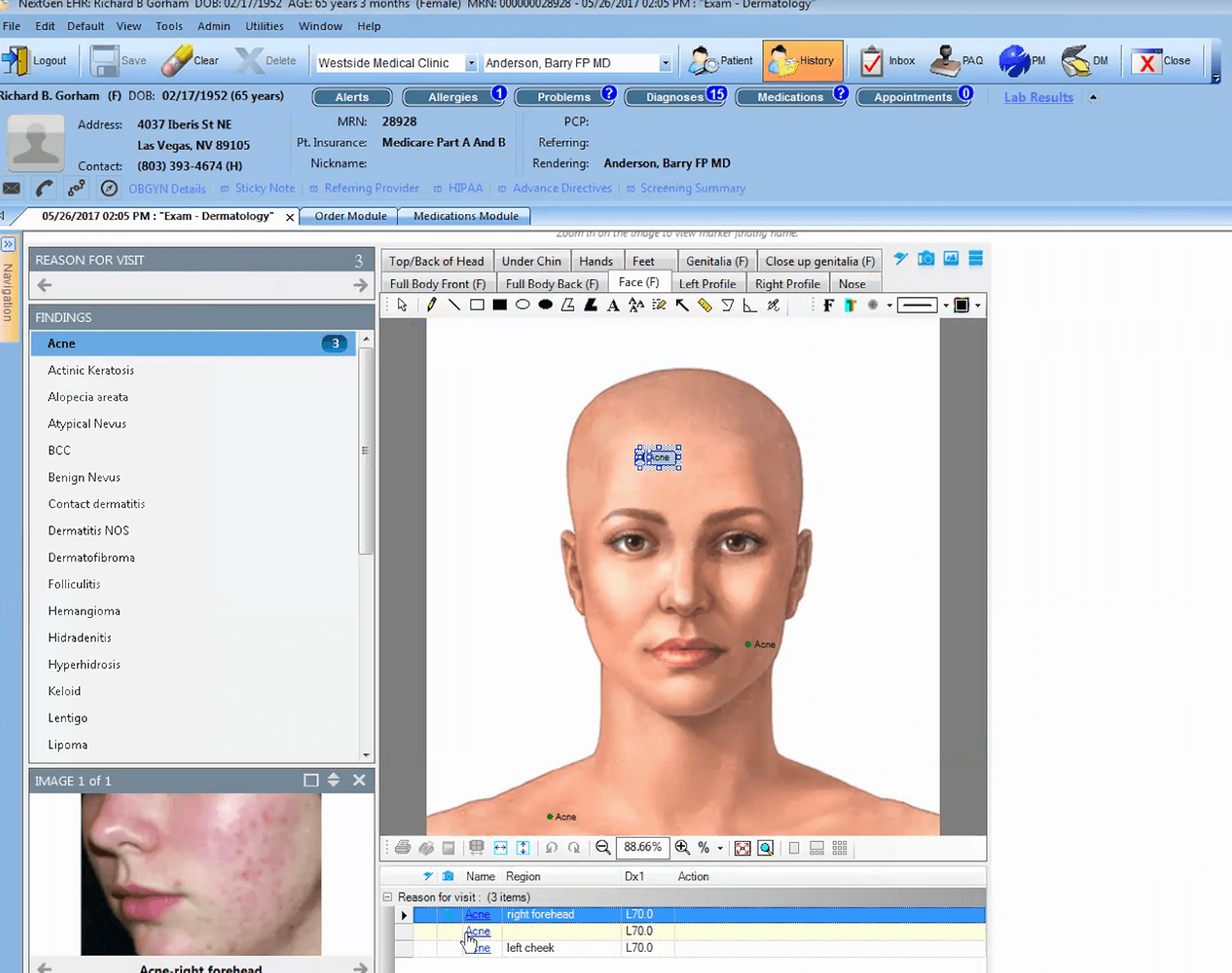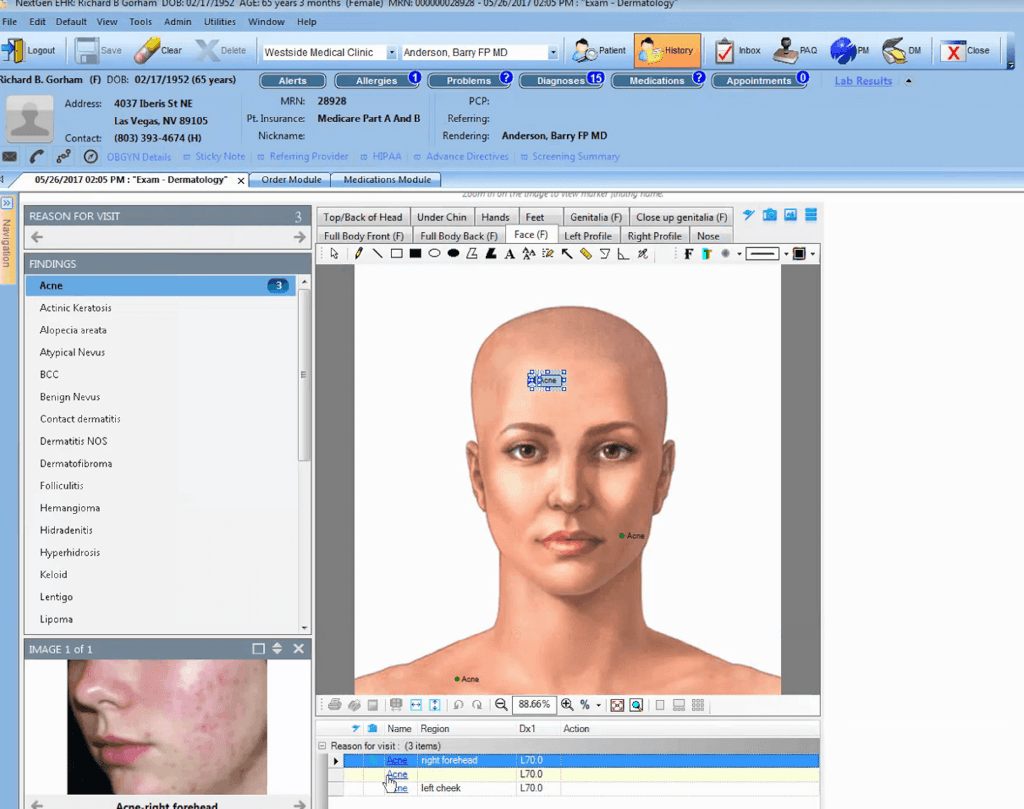 TechnologyAdvice rating: 4.5/5
NextGen Healthcare is a provider of ambulatory and specialty care software solutions that include electronic health records (EHR). Built for ambulatory practices of all sizes, NextGen offers a scalable EHR system that works for enterprise and small healthcare providers. This EHR comes with a wide variety of features, including data exchange with relevant stakeholders, charting, medical billing, and patient engagement. NextGen can scale to meet the varying needs of practices at all stages of growth, and the system offers comprehensive software training and customer support for easy onboarding.
---
OpenEMR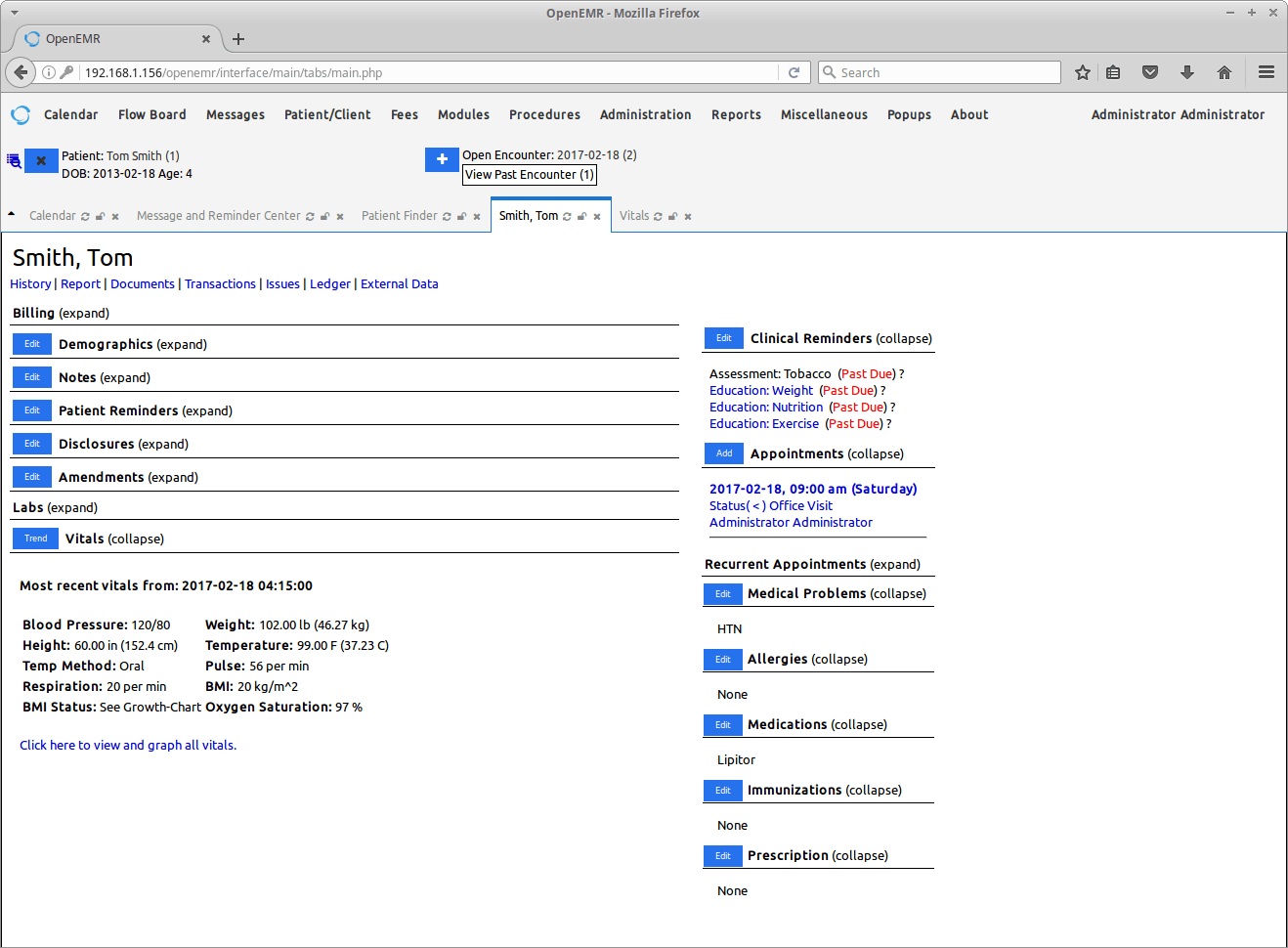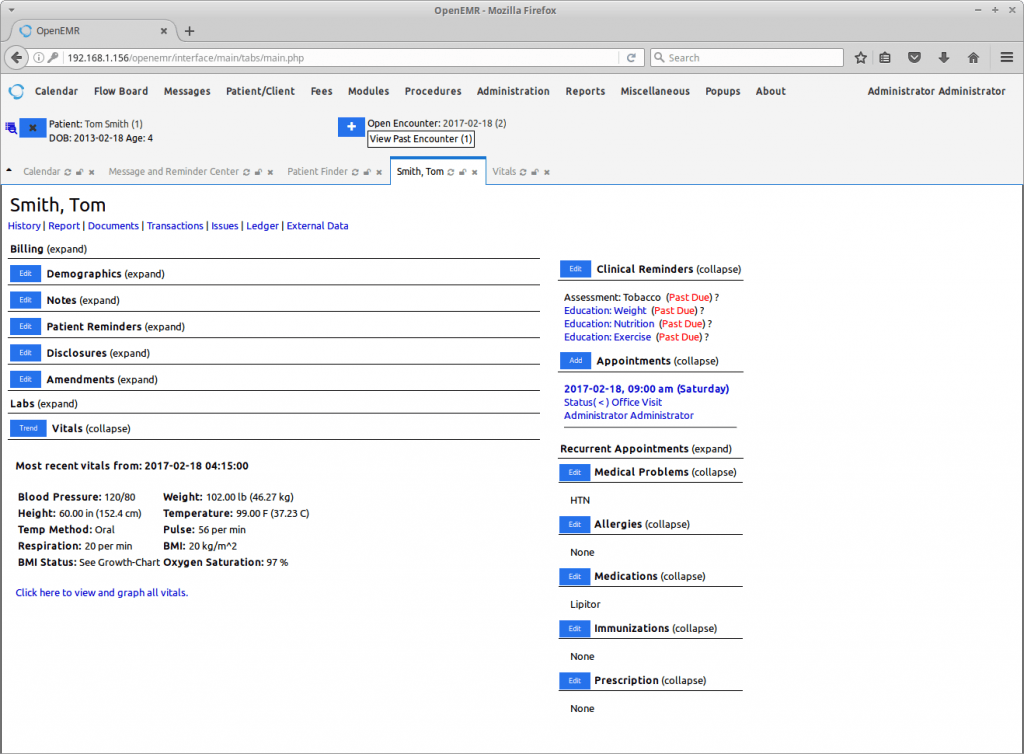 TechnologyAdvice rating: 4.5/5
OpenEMR is an open-source EHR and medical practice management software that works for both inpatient and outpatient organizations. The system supports over 30 different languages and is Meaningful Use 2 certified as an ONC Certified HIT 2014 Edition Complete EHR product. A team of volunteers contributes to OpenEMR, and the system offers features like scheduling, e-Prescribing, medical billing, reporting, lab ordering, and clinical decision rules. OpenEMR is HIPAA-compliant and trusted by organizations such as the International Planned Parenthood Federation (IPPF) and the Peace Corps.
---
athenahealth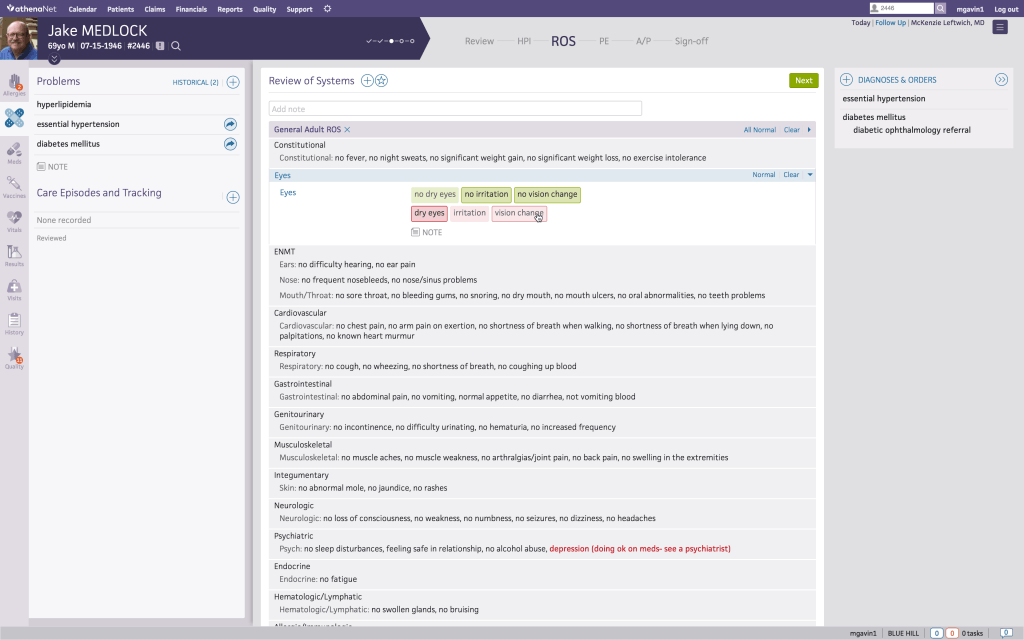 TechnologyAdvice rating: 3.5/5
Massachusetts-based medical software solutions company athenahealth offers a cloud-based EHR that works for healthcare providers of all sizes. The system offers features such as patient charting, scheduling, patient portal, attestation, and interoperability among the athenahealth network of physicians. Athenahealth offers a number of mobile apps, including Epocrates, a medical references app. Buyers looking at other EHR solutions such as DrChrono, Kareo, and NextGen will also want to consider athenahealth.
Also read: 4 athenahealth Competitors For Your Independent Practice
Finding the right EHR for your practice doesn't have to be a headache.
Choosing a new EHR is a big move, and you want to make the most informed decision you can. Complete the form on our EHR-EMR software page to receive a free, no-hassle shortlist of EHR solutions from our knowledgeable Technology Advisors. Getting started is easy and takes less than five minutes.
Top Electronic Health Record Software Recommendations
Your healthcare organization can benefit from robust technology and professional services that integrate with your EHR and PM system. You can enhance patient engagement, better manage your revenue cycle, optimize the management of your patient population, and expand communication with other healthcare organizations.
Need a Little Help?
Talk with a software expert for free. Get a list of software that's great for you in less than 15 minutes.
Technology Advice is able to offer
our services
for free because some vendors may pay us for web traffic or other sales opportunities. Our mission is to help technology buyers make better purchasing decisions, so we provide you with information for all vendors — even those that don't pay us.