Healthcare patients need the ability to access their medical records outside of the doctor's office, which means health care providers must adopt an electronic health records (EHR) system. EHRs platforms are constantly improving, and it's more helpful to doctors and their practices than ever before. Keep scrolling to learn more about EHR-EMR solutions, or use our Product Selection Tool to get a free shortlist of personalized vendor recommendations.
Table of contents
Compare top EHR software vendors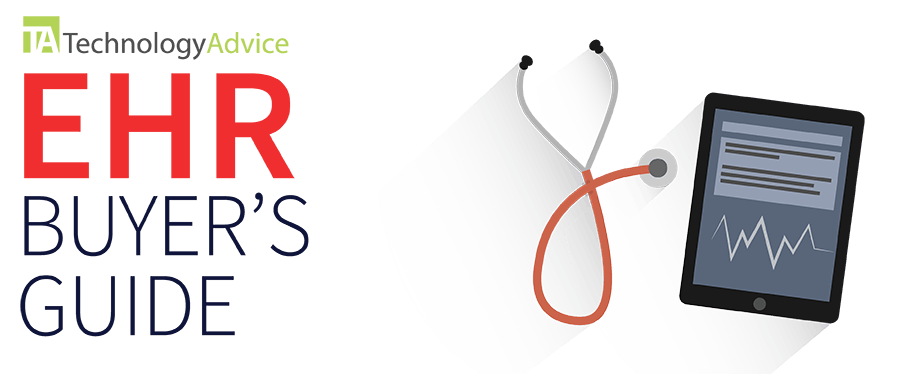 What is EHR software?
Electronic health record (EHR) software acts as a digital replacement for paper medical charting systems. EHRs allow healthcare providers to create, update, share, and securely store patient and population information digitally. Encouraged by the American Recovery and Reinvestment Act of 2009, EHR software is now the charting standard for the majority of US healthcare facilities.
The US EHR market is growing, and many countries around the world are also transitioning to digital records. As of 2020, EHRs had reached an 89 percent adoption rate, an all-time high.
Is there a difference between an EHR and an EMR?
Electronic medical record (EMR) systems are the predecessors to modern EHRs. Many people use the two terms interchangeably, but they are not the same. EMR solutions essentially store digital versions of paper patient charts, while EHR platforms significantly expand upon the medical data capabilities offered by electronic medical records.
EMR systems store information on patients at hospitals and clinics, but that information never leaves the location where it was originally compiled. This means a new patient record must be created any time a patient goes to a different hospital, clinic, mental health provider, or another medical care facility.
EHRs, on the other hand, allow providers to share patient information with other hospitals, clinics, labs, and specialists as necessary. This allows a patient's medical history to follow them across healthcare facilities, and it helps health care providers deliver better care when seeing new patients. By sharing this personal health record between facilities, doctors have access to more accurate and up to date information.
EHRs also include features for population health management, which can help inform doctors about health trends in their local area.
Also read: EHR vs. EMR: Is There Any Difference?
Common features of EHR software
Computerized physician order entry (CPOE)
CPOE is an EHR function that allows healthcare professionals to directly enter medical instructions and treatment orders, either at the point of care or off-site. Then, those orders are distributed to the proper departments (pharmacy, laboratory, radiology, etc.) for fulfillment.
CPOE helps authorized clinicians avoid prescribing errors, which are the largest identifiable source of preventable hospital medical errors. CPOE can check medical history and medication lists to ensure that physicians aren't prescribing harmful substances to patients.
Evidence from an early, monumental study by the Harvard School of Public Health suggests that CPOE can reduce adverse drug events by up to 80 percent, while reducing serious medication errors by 55 percent. The Office of the National Coordinator for Health Information Technology (ONC) stands behind this assertion, noting that CPOE helps doctors improve not only patient safety but also efficiency and reimbursements.
CPOE helps doctors avoid common errors associated with paper records. Working in conjunction with clinical decision support systems, CPOE scans a patient's lists of symptoms and medications to ensure that the correct medication is prescribed in the correct dosage and unnecessary treatments aren't performed.
Patient portals
A patient portal allows patients to access their electronic medical records and interact with their healthcare providers online. It is usually a standalone application that integrates into the existing site of a provider, but EHRs can also include modules for patient portals.
Some patient portals allow patients to register for office visits and complete check-ups online. Patients can also request prescription refills, order eyeglasses and contact lenses, access medical records, pay bills, review lab results, and schedule medical appointments without ever leaving their homes. Patients can also connect directly with providers by leaving comments, asking questions, or sending messages.
Clinical decision support (CDS)
Clinical decision support (CDS) systems serve as quality checks that help physicians avoid adverse events due to prescription errors. CDS systems fall into two main categories: knowledge based and non-knowledge based.
Knowledge based CDS systems
Knowledge based CDS systems follow logical IF-THEN scenarios. They reference patients' medication lists and personal history to determine whether a recommended treatment conflicts with a medication the patient is currently taking.
Non-knowledge based CDS systems
Non-knowledge based CDS systems rely on machine learning that allows the program to adjust its recommendations based on past experiences. Non-knowledge based CDS systems can identify treatment patterns and reference the most recent best practices to make recommendations that support a clinician's decision making process. In theory, as a physician uses a non-knowledge based CDS more, it will become better at spotting problems.
When a CDS system finds a conflicting result, the software alerts the doctor that their diagnosis may not align with best practices or a condition on the patient's medical history. Additional CDS features include reminders for preventative tasks that are overdue, advice pulled from best practice guidelines, and suggestions for resolving various active care issues.
How doctors benefit from EHR software
EHR platforms provide a variety of benefits, including accurate and updated patient information, quick access to patient data, and improved productivity among care providers. While they aren't perfect, these systems can help doctors solve many pain points they face in their clinics.
Getting patient information from partner facilities
With paper records, doctors would either have to create a new medical record for patients that were recommended to them by partner facilities or receive copies of that medical history via insecure methods. The new records might not include important information like allergies or previous health conditions, which could lead to major issues with the patient's care.
Now, however, EHRs allow providers to securely share patient records with partner facilities and ensure they're getting the most accurate, up to date information. Each provider updates this shared electronic record as they treat the patient. This provides each clinician with a complete view of the patient's medical history and contributes to better patient outcomes.
Accessing patient data quickly
Imagine keeping all your patient records in a filing cabinet that you had to sort through before each new appointment. How much longer would waiting times be? Not only that, but your organizational skills would have to be impeccable to ensure that the records you needed were in the right place.
EHRs digitally organize patient records, so medical staff can quickly and easily access them during their appointments. They know exactly where their electronic records are located and don't have to worry about them being out of order.
Improving productivity
Doctors consistently keep long hours and have a lot of work on their plate. They often have to stay late at the office to update files and prepare for the next day's appointments. These long hours and little time at home often leads to stress and burnout within the medical community.
However, electronic health records software can help them improve their productivity and optimize their workload for a better work-life balance. By streamlining tasks like updating medical records and tracking patient progress, an EHR system can reduce the time medical staff spend in the office after their patients have gone home.
Some EHRs also include an additional administrative component, helping staff to book appointments and take care of other bookkeeping tasks. These platforms, sometimes called practice management software, further streamline necessary workflows and help staff get more done in less time.
Interoperability: Using EHR and EMR to securely share health information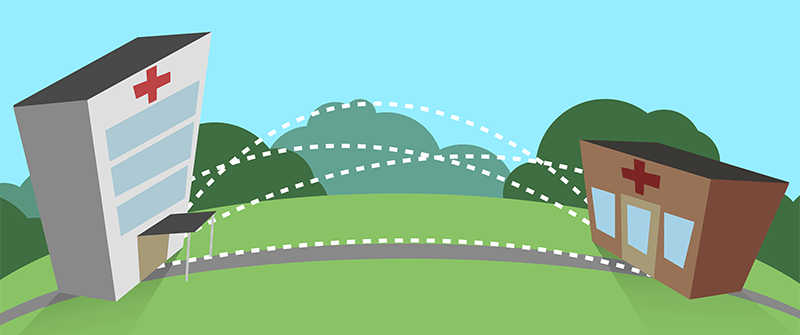 Most people don't just see a singular doctor, which makes interoperability crucial for your practice. As defined by the Health Information and Management System Society, interoperability is "the ability of health information systems to work together within and across organizational boundaries in order to advance the effective delivery of health care for individuals and communities."
Sharing this information is important not only for building complete patient histories, but also for supplying care providers with accurate and timely information at the point-of-care. In paper-based systems, medical information may be missing or incomplete, which leads to preventable medical errors that can endanger patients.
Interoperability has three main levels:
1. Foundational
Foundational interoperability allows two health information systems to exchange data without either system interpreting the data in an advanced way. This is purely data transfer from one system to another.
2. Structural
Structural interoperability means that two or more health information systems can exchange data and can also interpret it by data field. Each system can understand what type of data it's looking at based on Health Level 7, which is the standard for exchanging information between clinical systems.
3. Semantic
Semantic is the most complex level of interoperability and the most desirable. Semantic interoperability allows health information systems to transfer data and interpret its meaning, such as the transfer of clinical notes. This is difficult because health care terminology is fragmented, and clinicians often refer to the same procedure in different ways.
Since individual EHR vendors receive little value for providing interoperability, most systems don't work well with other electronic medical record tools. This means that a universal health information exchange (HIE) right now would have to be almost exclusively composed of one EMR system. For providers, choosing a system that supports interoperability is becoming less and less of an option and more of a requirement.
Interoperability sets the stage for the formation of HIEs, which mainly exist on the state level for now. One of the main goals of the US government's incentive program, Meaningful Use, is to expand HIEs to a national level so providers can exchange health data across state lines. When choosing an EHR, select a system that's Meaningful Use certified by the Office of the National Coordinator for Health Information Technology to ensure interoperability. The ONC even provides a handy search bar where you can find out if your current or potential EHR is Meaningful Use certified.
Top EHR-EMR vendors
DrChrono
TechnologyAdvice rating:
4/5
DrChrono is a comprehensive and customizable EHR solution that works for medical practices of all sizes. Learn more
Kareo
TechnologyAdvice rating:
4/5
Kareo Clinical EHR is a cloud-based platform built by a team of providers. This EHR offers a clean user interface and is one of the most popular solutions on the market. Learn more
Amazing Charts
TechnologyAdvice rating:
3.5/5
Amazing Charts offers healthcare software solutions such as electronic health records (EHR), practice management, and population health. These solutions come at a reasonable price and are best-suited to independent practices. Learn more
NextGen
TechnologyAdvice rating:
4.5/5
Built for medical practices of all sizes, NextGen EHR is a comprehensive and scalable solution that works for outpatient and specialty care providers. Learn more
AdvancedMD
TechnologyAdvice rating:
4/5
AdvancedMD offers an EHR solution with excellent medical billing and task management features, helping providers be more productive and increase revenue. Learn more
athenahealth
TechnologyAdvice rating:
3.5/5
Athenahealth is a cloud-based EHR that also offers smart mobile apps, like the Epocrates medical references app. Learn more
CareCloud
TechnologyAdvice rating:
3.5/5
CareCloud is a customizable and flexible cloud-based EHR solution for specialty practices such as cardiology and neurology. Learn more
Considerations when buying or switching EHR tools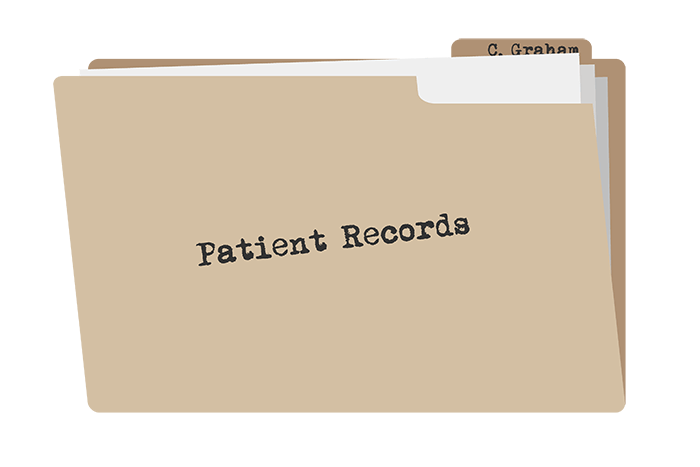 According to the 2018 Stanford Medicine survey, many doctors feel EHRs improve their general level of patient care while also acknowledging their current EHRs are far from perfect. For this reason, many providers want to switch to an EHR with better user experience and better recordkeeping.
The change to a new EHR platform also occurs when larger hospitals or integrated health systems purchase private practices. In such cases, the acquiring party will often push for the acquired party to adopt the same EHR they use.
If the choice to switch is theirs, doctors will use their past experiences with EHRs to improve future purchasing decisions. Here are a few of the major considerations.
Specialty versus general
Specialists often require more focused systems than primary care physicians. For instance, specialists often see a narrower selection of patients, so they don't need charting features that cover a wide range of possible conditions or E&M coding assistance for treatments they will never administer.
Specialists, like dental or chiropractic providers, usually need less functionality, allowing them to do more, faster. When an EHR system only has charting templates for their specialty, the doctor can spend less time sorting through unnecessary functions. As the EHR market matures, systems will likely emerge that only support one or a few different specialties, resulting in highly tailored and efficient software.
If specialists can't find an EHR specific to their patient population and treatment patterns, the next best option is finding a general EHR that allows for heavy customization. Customizing EHRs are often necessary to bridge the gap between a workable EHR and a highly effective one.
Cloud-based EHR versus on-premise or server-based
While adoption rates are high across the US, a significant gap still exists between smaller practices and their larger counterparts. Large hospitals and healthcare provider networks generally have the capital to purchase and implement these systems, whereas small, private clinics may not.
Traditional EHR solutions are prohibitively expensive for smaller healthcare organizations. But now, new, more affordable options are entering the market that will help small hospitals and independent practices compete. One of main differences in cost is determined by whether the EHR solution is deployed on-premises or in the cloud.
On-premise deployment requires expensive hardware, private servers, and manual updates. EHR vendors often send implementation specialists directly to offices to help with setup and training. Although more expensive, on-premise software typically allows for a wider range of customization, which could be appealing for specialists or multi-specialty practices.
Cloud-based EHR, however, doesn't require practices to install servers because the vendor hosts the software. And since these types of products work on monthly subscription fees, upfront costs are much cheaper as well. After an extended subscription, monthly fees might exceed the licensing cost of on-premises software.
Several cloud-based EHRs have emerged featuring free service models, most notably Kareo and, until 2018, Practice Fusion. However, following Allscripts' purchase of Practice Fusion in a $100 million deal in February 2018, their new owners moved away from a free model to a $100 a month fee per physician.
Each solution has its own set of benefits and drawbacks. Let's compare the major benefits of each:


Hospitals versus smaller clinics
Hospitals and smaller clinics typically see different kinds of patients. Naturally, this means that they have different needs when it comes to their EHR software.
Small, private clinics generally specialize in a specific field of medicine (internal, dermatology, pediatrics, etc), so they need specialized EHRs. They also see a lot of repeat patients, making it essential for them to be able to pull up records quickly. And their appointments are usually scheduled, even if it's the same day. These smaller clinics need EHRs that are specialized for their field and allow them to pull up patient records quickly and schedule appointments right in the software.
Hospitals, on the other hand, hopefully do not see as many repeat patients, and they get a lot more emergency visits. Their patients are also usually referred from other clinics and have many different medical needs. EHRs for hospitals should make it easy for them to create new patient records and provide a high degree of interoperability. Additionally, their software should be more generalized.
Choosing an EHR-EMR software system
Choosing the right EHR or EMR system for your healthcare practice depends heavily on the kind of practice you have. For small, private practices, you need a specialized EHR that improves your overall efficiency. Hospitals usually need a more generalized software system, allowing them to pull and edit patient records for a variety of different procedures.
To find the perfect EHR for your practice, use our Product Selection Tool by clicking on the banner at the top of the page. After learning more about your specific needs, we'll send you a free, no-hassle shortlist of the best EHR-EMR platforms for your organization.
Which EHR EMR solution is right for your practice?
What to read next