What is nonprofit CRM software?
Nonprofit Customer relationship management (CRM) software is a tool that organizes, manages, and tracks a nonprofit organization's contacts and any interactions the sales, marketing, and customer service teams may have with those contacts. Nonprofit CRM may also have special features that manage volunteers, fundraising drives, and audits.
CRM software has proven useful to so many industries that it's often perceived as a kind of universal business operating system. With cloud-based installations and feature integrations growing exponentially every year, there are few things left that CRM software can't do.
But bigger isn't always better, especially for niche markets that require specialization rather than large feature sets. In this Buyer's Guide, we'll take a detailed look at the best nonprofit CRM software on the market today.
Find your nonprofit CRM software
Differences in for-profit and nonprofit CRM software
With for-profit business models, CRM focuses primarily on leveraging relationships to increase revenue (directly or indirectly). The subjects, typically, are thought of as leads, contacts, or customers. Nonprofits maintain relationships with a more diverse support base, referred to as "constituents." This is why, in the nonprofit sector, CRM has come to mean "constituent relationship management." Constituents typically include:
Donors
Volunteers
Members
Alumni
Vendors
Students
Partners
Media Outlets
The diversity of constituents means that goals vary greatly depending on the relationship – you want donors to continue donating; you want volunteers to give their time and be productive; and you want media outlets to run positive stories about your organization. That means a one-size-fits-all approach is destined to leave certain groups unserved or uncultivated.
Nonprofits also face unique challenges like stringent regulatory constraints and tight budgets. According to the National Center for Charitable Statistics, there are 817,379 nonprofits with less than $100,000 in total revenue. That's a significant figure, because it accounts for more than half of the 1.4 million nonprofit organizations in the U.S.
Donor management with a nonprofit CRM
Nonprofits are organized around a variety of different front-end missions, such as service, activism, advocacy, religious beliefs, and so on. But since they rely on charitable contributions for funding, the operational mission of nonprofits revolves around managing donors. Nonprofit CRM software — sometimes called "donor management software" — are uniquely suited to help nonprofits run operations on both sides of the desk.
Successful organizations understand this.
There is a strong association between using data-driven technology to managing constituents and succeeding as a nonprofit organization. About a third of top performers reported last year that using CRM technology correlated with donor contribution growth of 20 percent or more. Seventy percent of those organizations (compared to only 48 percent of everyone else) reported they were "very or somewhat satisfied" with their current donor management technology.
One of the biggest hitches for nonprofits is dealing with donor attrition. Attracting new donors is an involved but established process. Retaining current donors and capitalizing on their relationships, on the other hand, can be an uphill battle. Your organization must continually court them for renewed memberships, additional pledges, event attendance, community advocacy, and volunteer activities.
Nonprofit CRM software platforms provide valuable retention tools such as marketing automation, pledge management, and social media engagement — which, if used correctly, will give your organization the right amount of influence on the right constituents.
What are nonprofit CRM software features?
Using CRM software gives every nonprofit an upper hand when it comes to boosting donations, improving retention, and executing mission operations. But if you're in the market for a CRM system, you should familiarize yourself with some of the more specific software features. Start by deciding which vendors offer what you need, and build a shortlist of products. We've compiled some primary feature categories to get you started.
Constituent Management
Constituent management is the traditional CRM equivalent of contact management. The difference, of course, is that constituent management can include donors, vendors, foundations, volunteers, alumni, students, and other groups. It also includes tools ranging from basic contact records to type classification, donation history, memberships, and social media engagement.
Event Management
Not all nonprofit CRMs offer event planning and management tools, but if your organization frequently plans charity dinners, auctions, conferences, etc., this feature is a must-have. The more competitive CRMs will let you schedule events, send invitations, track RSVPs, create seating charts, and let your team members check in and access this data from their mobile devices.
Campaigns
Marketing campaigns are the primary means for a nonprofit organization to keep its constituents informed and solicit donations from new prospects. As sales are to profit-model businesses, so fundraising campaigns are to nonprofits. Luckily, you don't need to spend hours designing pamphlets in Microsoft Office or adding email recipients to a newsletter one-at-a-time. Most nonprofit CRMs have helpful marketing automation features for multiple types of campaigns (email, direct mail, SMS, etc.).
Donation Management
Getting down to the nuts and bolts of fundraising, you'll need a way to process donations when they happen. In the interest of seamless customer experience, it's important to keep your organization's payment options flexible so you can take donations in more than one channel. Choose software with integrated payment processing (credit/debit card, ACH) and check-scanning to win here. Some CRMs also offer integrated accounting and budgeting features or the ability to export data to external accounting software.
Analytics and Reports
Traditional CRMs are notorious for collecting vast amounts of data, but not as well known for making good use of it, and nonprofit CRMs are no less vulnerable to this pitfall. Make sure you choose a product designed to make analysis easy, which means a platform that helps you segment constituents and take a targeted approach to relationship management. Easy analysis means predictive intelligence that lets you plan ahead, and that clarifies your perspective by displaying data in clean, customizable dashboards.
Benefits of nonprofit CRM software
Nonprofit CRM software helps in managing your database of donors, volunteers and other stakeholders. It also allows you to track their activities and interactions they have with your organization over time. This way, you can identify which programs are most effective at engaging them and then replicate those that work well for future campaigns or events. Most of the data surrounding these key aspects can be neatly reported through easy-to-read dashboards and reports. This allows you to make quick, data-driven decisions.
The goal of this type of CRM software is to help nonprofits increase donations and volunteerism while improving the overall efficiency of their fundraising efforts. The following are some of the key benefits associated with using nonprofit CRM software that you won't find with a standard CRM:
Manage donor interactions
Control fundraising campaigns
Monitor gifts from donors
Plan your organization's events
Log volunteer activity
Some even provide accounting functionality
Top nonprofit CRM software providers
Affinaquest

Affinaquest, designed especially for nonprofit organizations, is built on the familiar Salesforce.com platform. Unlike Salesforce, Affinaquest is priced with nonprofit budgets in mind. It is web-based, so your development team can access the CRM while on-the-go, and its collaborative features allow users to simultaneously access shared resources such as documents, reports, and more. It comes with pre-built integrations for Microsoft Outlook, Gmail, Google and Apps, meaning it adapts to your unique needs and workflows, instead of the other way around.
To aid in more effective, targeted communications, Affinaquest's constituent demographic tracking feature allows organizations to view visual breakdowns of their donor base, segmented by hundreds of variables, including employment information, location, community interest, or nearly any custom metric of the organization's choosing.
---
DonorPerfect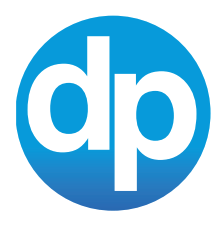 DonorPerfect comes in a cloud-based or installed version and is a great option for smaller organizations seeking growth through the use of donor management software. It offers some fairly impressive features for the price, such as built-in tools for planning special events and predictive prospect analysis that calculates donor giving-capacity based on a set of 27 variables. DonorPerfect uses Weblink to create and manage online forms for a variety of nonprofit needs like donations, gifts, memberships, volunteer and event sign-ups, auction sales, and information requests. Other features include PCI-compliant payment processing, Quickbooks and MS Office integration, over 100 built-in reports, along with a custom report writer.
Though it emphasizes nonprofit fundraising, DonorPerfect also enables you to manage relationships with other constituents such as volunteers, board members, and event attendees in one database that's accessible through an iPhone and Android compatible web interface as well as in the office.
Though it's a comprehensive product, DonorPerfect does lack inventory management abilities, which could be a deal breaker for nonprofits that frequently deal in quantifiable goods and services.
---
Blackbaud CRM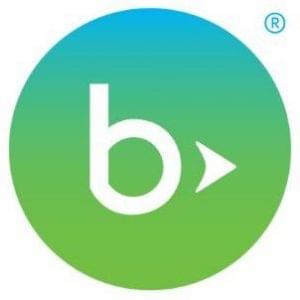 Luminate CRM is owned by Blackbaud, a nonprofit software solutions company, and is built on the Salesforce platform. Though that may be confusing, it's important to know, because it means that Luminate is designed by a company already devoted to helping nonprofits, and it taps into the formidable power of Salesforce.
Luminate is cloud-based and takes a three-pronged approach, focusing on unified data management, innovative technology (mobile access, AppExchange, custom user-access), and integrated marketing features. Within these categories, Luminate draws from a complete kit of essential nonprofit functions, such as constituent metrics, web forms, email marketing, market segmentation analytics, document sharing, and predesigned integrations for Outlook, Office, and Google Apps. Since Luminate is built on the Salesforce platform, if the out-of-the-box features aren't enough, you can purchase more specialized features from the AppExchange store.
The possible downsides to this CRM are the lack of grant management and inventory management features.
---
Salesforce Nonprofit Cloud

The Salesforce Nonprofit Cloud is a CRM system designed specifically for the needs of nonprofit organizations. Salesforce Nonprofit Cloud is an affordable and customizable CRM platform that connects nonprofit organizations with their donors and volunteers, while simplifying the ability to track progress toward goals. Nonprofit organizations are able to set up and manage fundraising campaigns, and they can communicate and track volunteer efforts all through this single platform.
Organizations also have the ability to use Salesforce to track and manage their donors and constituents, including donations, volunteer efforts, and more. Something to note is that this is strictly cloud-based, so if you're looking for an on-premise software solution, this probably isn't for you.
---
DonorPro Suite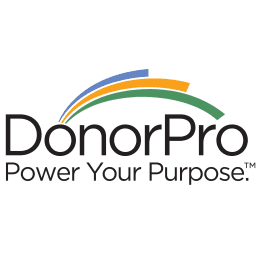 DonorPro, now Salsa CRM, offers an array of cloud based and on-premise solutions for nonprofits, including this integrated product suite for fundraising, CRM, marketing automation, web, and mobile functions.
The suite is built around core CRM functions, which include donor and volunteer management, event planning, integrated marketing, inventory management, and analytics. The fundraising functionality is just as robust, supplying users with the ability to process payments, create web content and forms, host online auctions, create emergency appeals, and conduct peer-to-peer fundraising.
You might pay a little more for the integrated fundraising suite, but with an all-inclusive price point that locks in the rate and future upgrades, regardless of how many users you have, it's worth the expense. DonorPro doesn't offer much in the way of API access though, which could be a stumbling block if you're IT savvy and looking to customize the program beyond the basic offering.
---
Product comparison chart