Key takeaways
Startups that have a desire to establish international communications using VoIP and SMS APIs will find that Twilio can be the more expensive service for this particular feature.
Take your business's needs into account when considering Twilio or these alternatives and deciding whether any of them will be a good fit for you.
Twilio is a leading communications platform that supports voice or SMS marketing for existing applications and offers an intuitive way to create fully editable application programming interfaces (APIs). Despite being one of the most-known titles in the space, there are a number of Twilio Competitors which are also worth a look.
With all of its strengths and features, there are plenty of Communications Platforms as a Service (CPaaS) alternatives to Twilio that also employ a customizable API structure for your business. These user-friendly platforms are formidable alternatives that can match or best Twilio's existing interface.
ALSO READ: Best SMS Marketing Platforms
Top 5 Twilio alternatives & competitors
Twilio is one of the more widely used CPaaS platforms available today, however it isn't without its faults, which through steady usage of the software, becomes very apparent.
Startup businesses attempting to bolster their performance by using voice and SMS APIs may find that Twilio comes at a higher cost that isn't manageable due to budget constraints.
Twilio lacks free incoming SMS and free support team coverage, which comes at a cost to your business. CPaaS competitors have taken these drawbacks into consideration and added robust features with more user-friendly interfaces that may give Twilio a run for its money.
The Twilio competitors outlined in this article are just a few of the solutions that are currently available on the market. Take your business' needs into account when considering these Twilio alternatives and determine whether any of them will be a good fit for you.
ALSO READ: Using CRM to Improve Customer Engagement 2023
Twilio alternatives
Twilio offers a multitude of benefits that include SMS and MMS messaging, voice calling, video communication and email. Additionally, the platform offers omnichannel communication support and local toll-free phone numbers for both mobile and national communications. Twilio also employs short codes to handle high volume MMS and SMS texting, which lifts some of the burden that your team may otherwise feel the pressure of.
Where Twilio falls short is its lack of coverage in some countries, non-free SMS messaging, and the need for more in-depth customer service and support. The cost of Twilio may also be outside the budget of some smaller startups, meaning a competitor may be the answer.
Some alternative vendors include:
Vonage API: Best for the authentication of APIs and the verification of number insights.
MessageBird: Best for omnichannel inboxes.
Sinch: Best for SDK development.
Bandwidth: Best for call transcriptions, text-to-speech, and recording.
Telnyx: Best for networking APIs and world-wide data transfer.
Vonage API: Best for authentication of APIs and number insights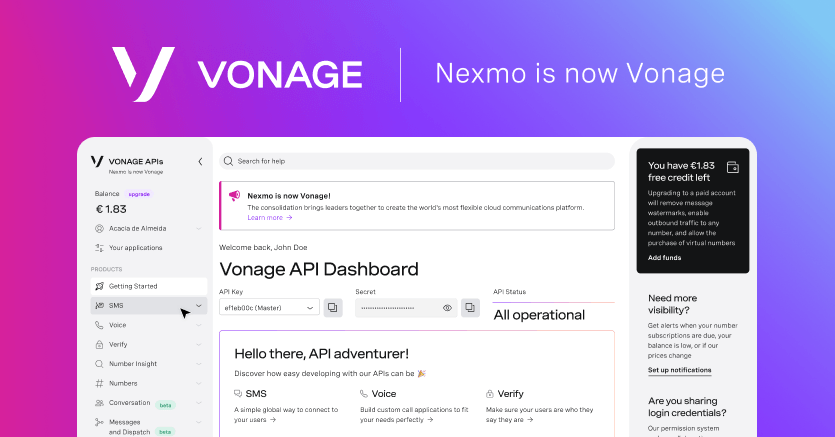 Vonage is a CPaaS that prioritizes API messaging, which is perhaps its greatest strength. Vonage simplifies SMS and MMS messages with many popular social media platforms into a single API. These social media platforms include WhatsApp, Viber Messaging, and Facebook.
The platform authenticates APIs by verifying users. It also excels in providing real-time data on phone numbers ranging from phone carrier to likely user contact information.
Vonage is ideal for companies that want to extend their coverage and connect to various carriers at a reasonable cost while maintaining constant connections to those carriers.
Why choose Vonage API over Twilio
WhatsApp, Viber Messaging and Facebook Integration
Live Website Chat
Video Messaging
Voice Calling
MessageBird: Best for omnichannel inboxes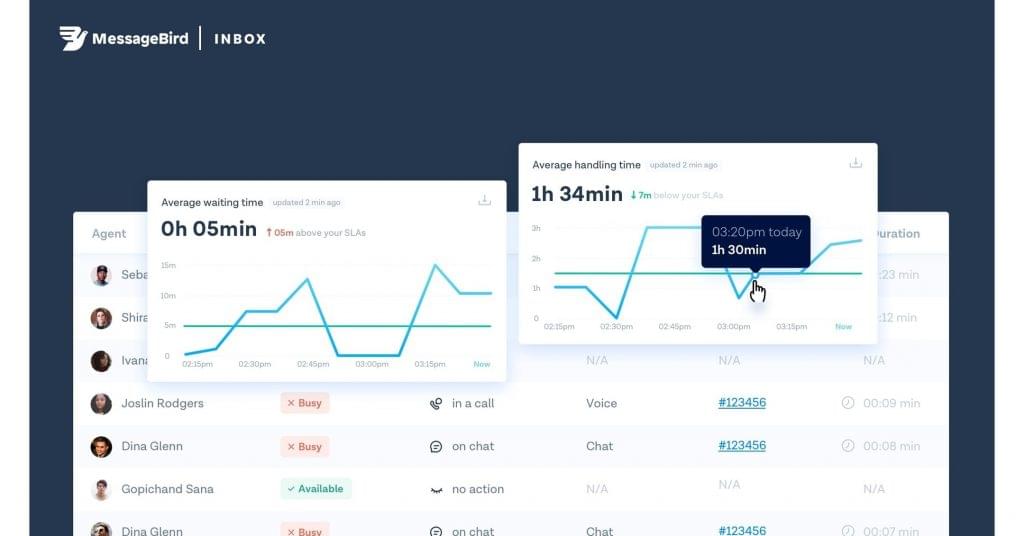 MessageBird is a cloud-based messaging platform that enables businesses to choose which communication channels and services will be integrated into a single inbox by providing them with an exceptional omnichannel communication experience.
One of MessageBird's popular features is called Flow Builder, which is a tool that makes it easy to customize auto-replies and automate various workflows. Users can build their own templates by using Flow Builder or selecting from a variety of pre-made templates to simplify certain actions like forwarding SMS messages to email.
MessageBird is ideal for companies considering an omnichannel inbox in order to connect with their customers on as many channels as possible. MessageBird also allows users to experience the platform at no cost, with access to a maximum of 50 active contacts per month. This gives companies the opportunity to see if MessageBird is a good fit before opening their wallet.
Why choose MessageBird over Twilio
Video Conferencing
Local and Toll-Free Phone Numbers
Instagram Messaging API
Google Business Messages
Two-way Chat Messaging with Push Notifications
Sinch: Best for SDK development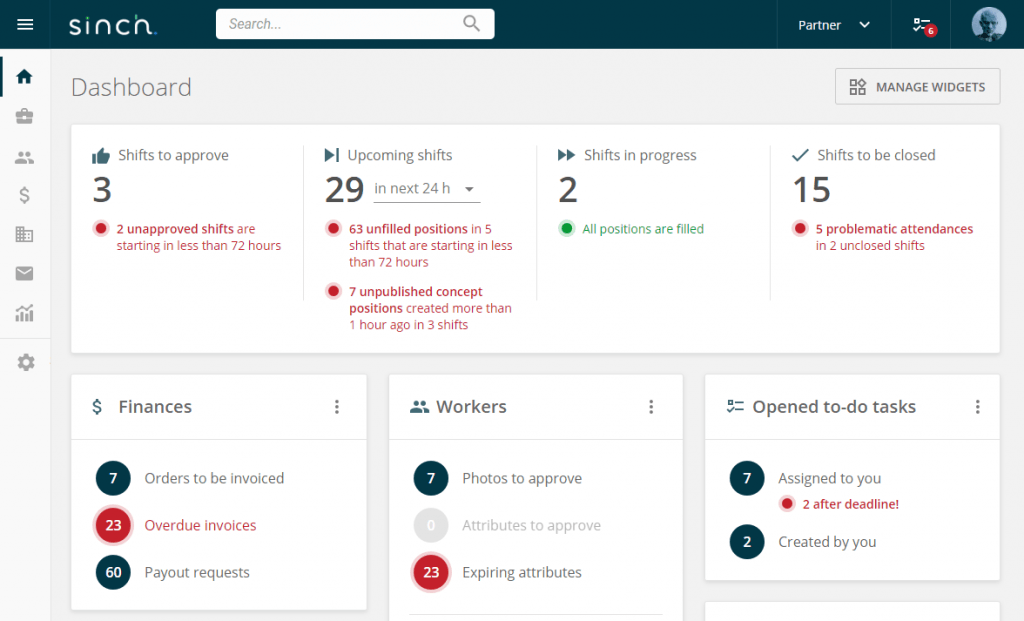 Sinch is a communications platform that easily tracks with developers who are looking for more flexibility when using the platform. With Sinch, users can make calls, messages and verifying APIs far less difficult.
What makes Sinch exceptional is that in addition to giving developers the ability to create connections using the API, it also provides them with a set of software-building tools for the platform itself. These software-building tools are synonymous with software development kits (SDKs) and present developers with a framework that they can use to integrate full code libraries while adding additional search functionality.
Sinch is ideal for businesses needing additional development options than are often available with customizable APIs. This is because Sinch gives developers the option to use SDKs for a more robust framework allowing users to create what they need.
Why choose Sinch over Twilio
SMS, MMS and Toll-Free SMS Messaging
Group SMS Messaging and Short Codes
Video API
Authentication API
Bandwidth: Best for Call Transcriptions, Text-to-Speech, and Recording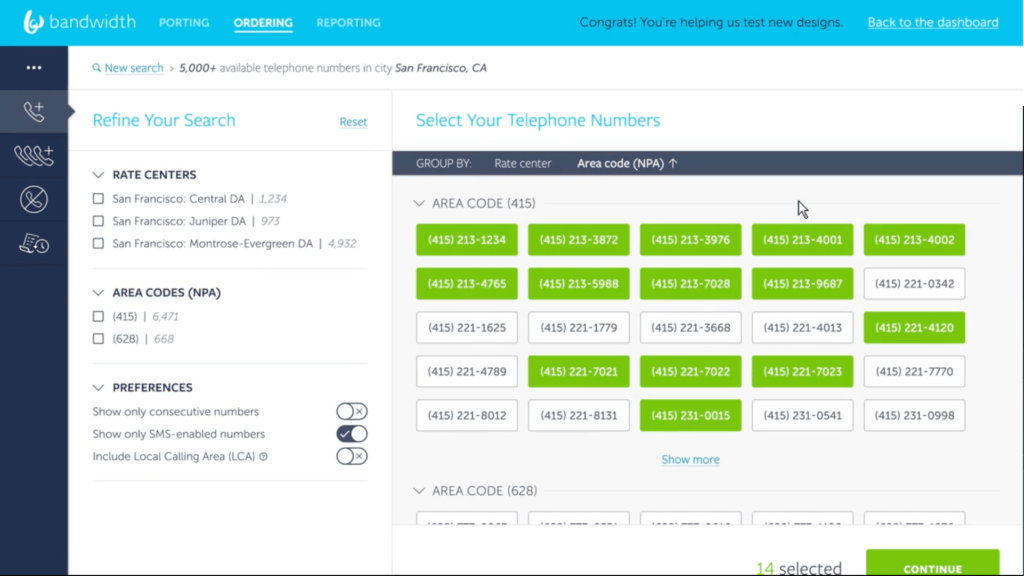 Bandwidth is a cloud-ready communications platform that offers a number of communication APIs. The software features voice calling, messaging, and emergency services as part of its overall package.
Bandwidth's voice API allows for the customization of automatic call routing, along with active recording, call transcriptions, call tracking, and text-to-speech capabilities. Additionally, Bandwidth registers delivery receipts and updates as they come, as well as SMS surveys, SMS to email, as well as SMS notifications and reminders.
Bandwidth provides live text message notifications and detailed insights making it a solid choice for developers that work with public-facing applications.
Why choose Bandwidth over Twilio
SMS, MMS and Toll Free SMS Messaging
Higher Level of Support and Connection Quality
Free Inbound Texts
Carrier-Direct Voice
Emergency Calling API
Video API
Telnyx: Best for Networking APIs and World-Wide Data Transfer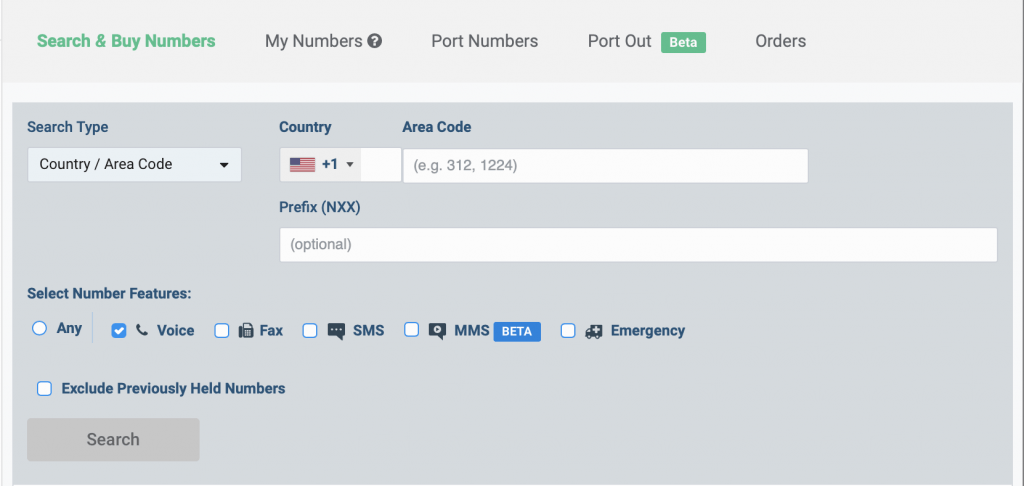 Telnyx is a communications platform which provides API solutions and gives businesses the ability to access voice calling and SMS messaging.
Telnyx manages calls in a private network, which offers a layer of added security and users experience significantly higher call quality when using this platform.
The communications API provider also has a feature called Call Control. Simply put, Call Control has the ability to automate call features companies need for a smoother hands-off experience. The software assists voice workflows into any business's custom applications.
Telnyx is ideal for businesses that require daily live support. Communication channels are finely tuned with this platform, and this makes it much easier to stay ahead of call control.
Why choose Telnyx over Twilio
Free 24/7 Customer Support
Offers Faxing
SMS and MMS Messaging
Video Communication
Reduced Costs When Compared to Twilio
In-App Calling and Texting
ALSO READ: 12 Amazing Product Marketing Tools for Customer Engagement
Twilio limitations
Twilio is commonly known to connect organizations with their client base on their preferred platform, but they are not alone in offering these services. Startups that have a desire to establish international communications using VoIP and SMS APIs will find that Twilio can be the more expensive service for this particular feature. Additionally, Twilio lacks cost-free incoming SMS and free live support teams.
Choosing the right alternative to Twilio
There are a large number of API and communications platforms for competitors to choose from when Twilio doesn't seem like the perfect platform.
When it comes to simplifying SMS and MMS messages with many popular social media platforms into a single API, Vonage API is a good alternative and for flexibility, MessageBird and its ability to provide an omnichannel inbox for connecting with customers is a no-brainer.
If your business needs additional development options through customizable APIs, Sinch would be a good bet for you. Meanwhile, Bandwidth has an advantage over Twilio when it comes to its ability to provide live text message notifications and detailed insights, which developers will find very useful.
Finally, Telnyx trumps Twilio by offering free 24/7 customer support, in-app calling and texting, and is one of the cheaper communications platforms in today's market.
There are more Twilio competitors that aren't mentioned in this article, and you may find that the featured alternatives still aren't the best fit for your business. If you're still looking, check out our VoIP Software Buyer's Guide.
1

RingCentral Office
RingCentral is a business VoIP provider that offers cloud-based communications including message, video, phone, and collaboration features. It offers a number of different tools that you can buy as standalone products or as part of a unified communications platform. Some features include call screening, internet fax, call forwarding, visual voicemail, multi-level Interactive Voice Response (IVR), video conferencing, and team collaboration.
2

Grasshopper
Grasshopper is a cloud-based virtual phone system that helps small businesses be more professional, responsive, and efficient. The platform provides all the communication tools to sound big and grow bigger. It equips growing businesses with a phone number plus all of the features of a robust phone system without the expense of additional devices.
3

Ooma
Ooma is a business communication product that features voice over IP services, messaging via chat and SMS functions, and video conferencing. This VoIP product works over a multitude of devices for seamless access while working on-premises, remotely or on-the-go. Find out more about the features of Ooma to help you choose the right VoIP solution for your business.
Technology Advice is able to offer
our services
for free because some vendors may pay us for web traffic or other sales opportunities. Our mission is to help technology buyers make better purchasing decisions, so we provide you with information for all vendors — even those that don't pay us.