Key takeaways
A CRM tool creates a centralized hub that stores your collected contacts, and with email integration built in, the software should be able to organize automations for you and keep tasks simplified as well. 
Setting up your CRM software with email marketing may seem like an insurmountable feat at first, but getting started is easier than you might think.
---
Customer relationship management (CRM) software employs a number of features to help your team focus on your customers' needs. It streamlines your company's ability to retain its current clientele, forges new consumer relationships through personalized communication, and promotes the growth of your business.
Customer relationship management and email marketing are not mutually exclusive, and there is a world of benefit you can gain by connecting the two. However, there are many CRM platforms that are now designed to merge email marketing into their product portfolio, which makes for a more intuitive and organized workflow.
What does CRM have to do with email?
By combining CRM with email marketing, your team can easily track clients and organize data into a centralized hub that's accessible to anyone. While email marketing is undoubtedly one of the most popular tools to engage with and communicate your company's message to existing and prospective clients, it's traditionally been seen as a self-contained means of engaging with and attracting new customers.
CRM platforms display pertinent information on your current clientele and makes for a more informed way to communicate more effectively with them via email marketing and other means. It also allows working that data into your automations and reports in a more integrated fashion.
ALSO READ: Email Marketing vs. Marketing Automation
Using a CRM tool can allow you to target specific individuals or groups of customers with custom-tailored emails based on analytics, monitored customer online activity, as well as click through rates. These features enable a higher rate of engagement and customer retention than by using dated email practices alone.
What are the key benefits of using CRM email marketing?
There are a wealth of benefits to be had when using integrated CRM email marketing as opposed to opting for a dedicated email marketing tool that works independently from a CRM tool.
Client retention
When CRM email marketing is used to the fullest, your team will be reminded of any tasks ahead through automated communication, which means they'll never miss a callback and continue to meet their daily goals without having to rely on management to remind them of their tasks. This ultimately saves time, which is ideal for turning your company into a well-oiled machine.
ALSO READ: Customer Retention Management: Strategies & Solutions
A good CRM platform with email marketing also promotes regular check-ins with clients and potential clients, which captures and maintains their interest. Additionally, a good CRM tool makes it easier for your sales team to nurture new leads and keep existing customers from falling through the cracks.
Data collection
A CRM solution will collect all of the necessary client data, allowing for a more efficient approach to targeted email marketing campaigns. That client data can include their purchase history with your company, along with detailed information that demonstrates their online engagement.
Client information stored in your CRM hub will inform you and your team on how to thoughtfully craft effective email campaigns that provide information that's likely to be of interest to your customer base. This is possible on a small scale, where the goal is to target individual customers and can be just as effective when focusing on larger groups with email campaigns that matter most to the entirety of your customer base.
ALSO READ: CRM and Email Reporting and Best Practices
Seeing and understanding the patterns unfolding through the course of your email marketing campaigns will allow you to be better able to understand your customers on a deeper level and allow for more personalized email campaigns overall.
The raw data you're able to reference at any time will inform your team on what email marketing strategies are effective and can be a learning experience in determining which approaches work and which don't.
Saves time
Basic process emails are another way to leverage CRM email automation. Whether it's artwork approvals, invoicing, or shipping confirmations, all of the menial but vital tasks can be automated. This keeps your valuable sales team selling, instead of performing hours of menial tasks every week.
Customization
Perhaps the most appealing benefit of using a CRM tool with email marketing is the customization it affords. The ability to eventually automate tedious mass email campaigns will save your team precious time to pursue other tasks where they might not otherwise be able to fully focus.
What type of emails should be automated?
Email automation helps save your employees' time, so they can focus on other important tasks. Automated emails should be sent to the right customers accordingly and contain information they'll find useful and that appeals to their interests.
Bulk emails are a form of communication that should likely be automated. These emails might contain sales, new products, or promotional notes you wish to get to your entire client base at once. Bulk emails are frequently reserved for instances when your company needs to promote a broader message or push out content that stands to inform a larger audience.
Automated emails can also be narrowed down to a group of customers who have similar business characteristics or who consistently appear to respond more positively to a particular pitch. Inversely, they can also serve as a way to reach your entire database of leads in short order.
What are the best CRM solutions for email automations?
There are a growing number of CRM platforms with integrated email automation being utilized today. While most handle some amount of email marketing automations, we've found a few that do it extra well if it's a high priority. Before selecting the right CRM platform, it's important to recognize which CRM software best meets the needs of your business and how that software will ultimately benefit your consumers.
Freshsales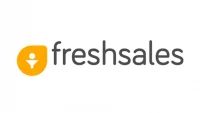 Freshsales features solutions for automated email campaigns that allow you to send personalized emails. The software also incorporates a tracking function to measure the overall effectiveness of any given campaign based on how your customers respond to your content.
Nutshell
Nutshell is a reputable CRM tool that features email automation. The platform is easy-to-use and offers email templates and automated personal email sequences, which work well whether you're sending out content to one prospect or a larger group of them.
Emarsys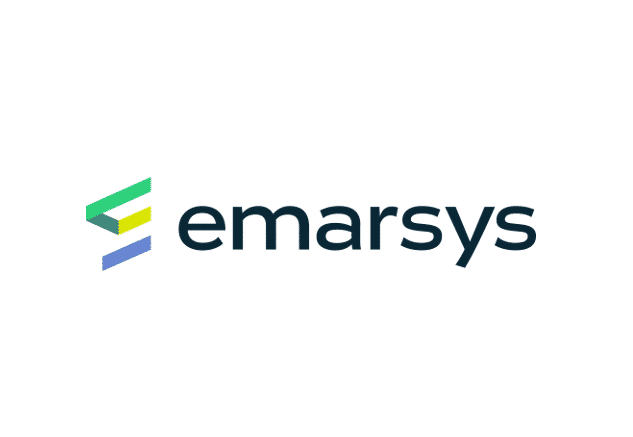 Emarsys is an excellent option when it comes to supporting your business with its email automation needs. Emarsys uses a customer engagement platform that allows you to create and tailor personalized email campaigns that drive customer engagement and convert leads to customers.
Is it difficult to set up CRM email marketing?
A CRM tool creates a centralized hub that stores your collected contacts, and with email integration built in, the software should be able to organize automations for you and keep tasks simplified as well.
Setting up your CRM software with email marketing may seem like an insurmountable feat at first, but getting started is easier than you might think. A good CRM platform is designed to be easy to navigate and can help walk you through the entire setup process step-by-step.
If you're working with a quality CRM solution, it should have many training tools at your disposal, and depending on your plan, you may even be able to get hands-on assistance.
Is CRM email marketing worth the work?
Absolutely. There are a number of tools that can affect customer relationship management in a favorable way, and CRM email marketing stands out as an important key component.
CRM software that offers email marketing is beneficial in that the data pertaining to current customers and potential leads is saved to a single information source that's easy to refer back to at any time. These important details are collected and securely stored in your CRM. Members of your team will have access to the data as needed, which ensures they are all on the same page and can work more cohesively.
Looking for the latest in CRM solutions? Check out our CRM Software Buyer's Guide.
1

monday Sales CRM
monday sales CRM is the customizable, no-code CRM that allows you to control your entire sales funnel and close more deals, while simplifying communication and collaboration. Automate manual work, capture and import leads, and centralize deal and contact info, all in one place.
2

HubSpot CRM
HubSpot is an intuitive CRM that makes managing your sales pipeline a breeze. Everything you need to track important metrics, set up time-saving flows and automations, manage clients seamlessly, and grow your business is available in one tidy dashboard. Plans are available for businesses at every stage of growth, starting at 100% free. Start taking the guesswork out of business management today with HubSpot CRM.
3

Zoho CRM
Fully-customizable Zoho CRM provides unified solutions for businesses of all types and sizes. Conduct your Sales & Marketing analytics to gain insights using Dashboard views and Automate your daily routines. Customize your CRM theme based on your industry needs using Canvas, Omnichannel communication for streamlined communication between teams and customers, handle customer support from within the platform to improve customer relationships. Get Started with Zoho CRM now!
Technology Advice is able to offer
our services
for free because some vendors may pay us for web traffic or other sales opportunities. Our mission is to help technology buyers make better purchasing decisions, so we provide you with information for all vendors — even those that don't pay us.