Key takeaways
Supply chain management (SCM) is often used by companies that are experiencing issues with their supply chain and are in need of a practical software solution to streamline their business processes.
Healthy supply chain management practices can help reduce costs, protect you from economic instability, and deliver products to consumers more quickly and efficiently.
Company leaders will want to research what SCM best matches the unique needs of their business and which SCMs to avoid entirely.
Supply chain management (SCM) refers to a centralized management strategy that allows for the flow of goods and services and features a combination of processes that will transform raw materials into finished products.
Using a built-in collection of tools and tactics, SCM solutions are specifically designed to streamline a business's supply-side operations with the goal of enhancing customer support, and getting a leg up on the competition.
Who uses SCM?
SCM is often used by growing businesses that are having issues with their supply chain and are looking for a means to help streamline their workflow.
Good SCM techniques are being used by companies of varying sizes across multiple industries, including: manufacturing, retail, food service, agriculture, hospitality, technology, transportation, utilities, oil and gas, and healthcare.
Businesses working within these industries all rely on other companies for their raw materials, products, parts, or delivery systems.
ALSO READ: 5 Ways to Repair Your Supply Chain
What Are the Five Basic Components of SCM?
The five most important components of SCM include: developing a plan, sourcing raw materials, manufacturing, delivery and returns.
Developing a Plan: The process of developing a plan is essential when attempting to match product supply with customer and manufacturing demands.
Sourcing Raw Materials: Without fostering and maintaining healthy relationships with suppliers, businesses can be put at a significant disadvantage. This is because sourcing requires working with various vendors to supply raw materials needed for manufacturing. So, maintaining a good standing with suppliers can be critical.
Manufacturing: Perhaps the most crucial element to the success of any business that uses a good SCM platform is the manufacturing process. Key components to supply chain management involve a company's ability to transform raw materials through the use of labor and machinery to create a final product.
Delivery: Upon creating product(s) and finalizing sales, companies need to make sure that their goods make it to their customers on-time. Assuming that those products are getting into the hands of first-time customers it is paramount that they be left with a lasting impression, which should encourage return business. This is achieved through SCM delivery channels that ensure safe, inexpensive, and speedy product delivery.
Returns: The SCM process ends with customer support and customer returns that can occur for a number of reasons, which include unwanted, unused or faulty goods. When this happens it's very important that a company has the capability to receive the returned goods and assign a refund once the returns arrive—this should be done quickly with good customer support to move along the end transaction.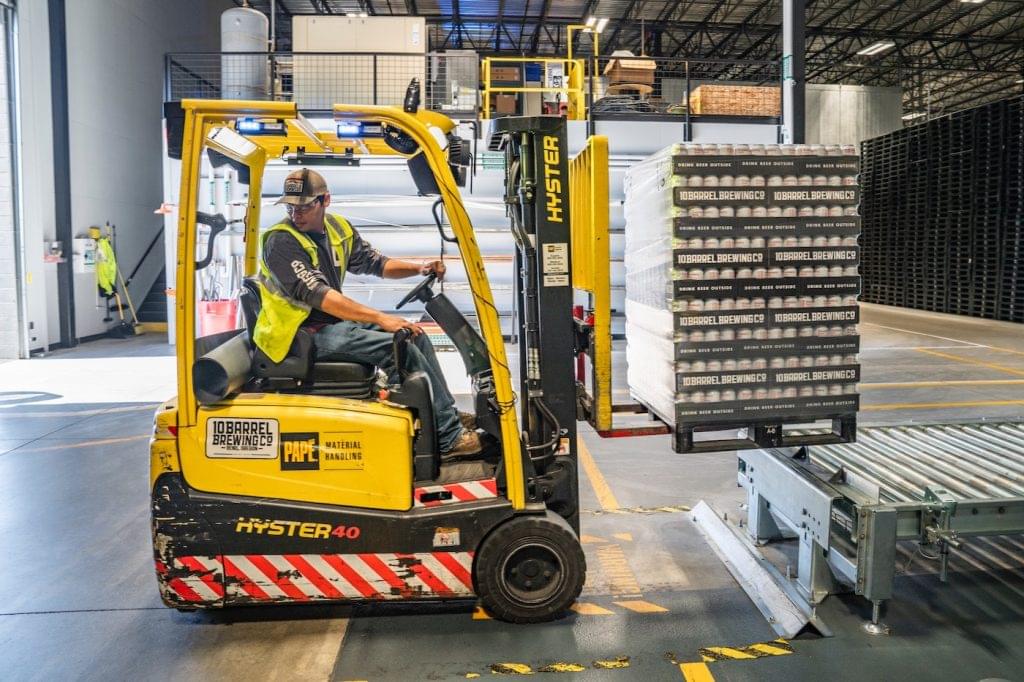 Why is SCM Important?
Good SCM software is important because it allows companies to quickly adapt to the ever changing political, social or environmental conditions that could negatively affect product production and the delivery of those products.
If the five components of the supply chain aren't being properly managed with reliable SCM software, the effects can be damaging. SCM software is useful when centralizing and analyzing various data points from every part of the supply chain process.
Understanding the complexities of the supply chain can give businesses a better grasp on their shipping procedures and allow them to avoid product shortages and instances where there may be an overabundance of inventory. By closing these gaps there's more opportunity to improve customer service.
How Can SCM Benefit Your Business?
A good SCM will help businesses reduce cost by building trust with their suppliers and working with them to reach more favorable contracts. On average, this means that companies will be spending less on raw materials, parts, labor, and logistics so long as they maintain lasting business relationships with their suppliers.
Additionally, an SCM platform strengthens internal communication, which leads to a better organization of resources. Stressful conditions can also be mitigated with recovery plans and backup providers in place to cover any lapses.
Businesses with a keen insight into how their supply chains operate are able to honor their promises to customers, which ensures a higher level of service and communication regarding product delivery and potential delays.
ALSO READ: How Supply Chains Can Improve Demand Forecasting
Key Software Solutions for SCM
There is a growing number of SCM software available for businesses of all sizes. Here are three worth considering for your company.
NetSuite: NetSuite is an SCM with a focus on supply planning. This platform offers cloud-based enterprise resource planning (ERP) that includes a collection of applications to assist with payroll, HR and e-commerce. NetSuite also features customization tools that boost efficiency while cutting costs, regardless of the size of the business and what industry it operates within.
Shippabo: Shippabo is an intuitive SCM platform that is perfect for large or small businesses that require easy-to-use software that tracks and manages the inner workings of their supply chain processes. Shippabo offers a number of significant features that include cost management tools, trade services and the ability to ensure that product shipping meets compliance requirements. This way, all goods reach their final destination quickly and with fewer hiccups.
Magaya Supply Chain: This SCM platform focuses on easing the operation of businesses through the automation of some of their daily undertakings. These tasks include automating various forms, customer service responses and filings. Businesses can also opt for the Magaya Digital Freight Platform, which comes equipped with a customer relationship management (CRM) tool and the ability to stay ahead of the curve with the inclusion of excellent customer compliance and rate management.
How Should You Choose SCM Software?
There is no one-size-fits-all approach to selecting the right SCM platform. Company leaders that have a deep knowledge of their industry and understand how well their company serves it is the first step in identifying potential strengths and weaknesses.
If a company is experiencing growing pains or if it feels as though operations are stagnating, the importance of having a goal in sight and searching for an SCM that addresses a company's shortfalls is very important.
Company leaders will want to research what SCM best matches the unique needs of their business and which SCMs to avoid entirely.
Often, taking the company budget into account could help narrow down which SCMs are available based on cost. However, cost alone shouldn't necessarily prevent businesses from seeking out available options that have the potential to help them achieve success and cover any initial losses.
Looking for the latest in SCM solutions? Check out our Supply Chain Management Software Buyer's Guide.
FAQ
What is supply chain management?
Supply chain management (SCM) is a centralized strategy that is designed to maintain the flow of goods and services and transform raw materials into finished products. SCM also streamlines a business's supply-side practices to better compete in the marketplace while providing more value for existing customers.
What are the five basic components of supply chain management?
The five basic components of supply chain management (SCM) are developing a plan, sourcing raw materials, manufacturing, delivery, and returns.
1

Quickbase, Inc.
Big ideas aren't simple to execute. So we're here to help you tackle any project, no matter how complex. We're Quickbase.

Quickbase helps customers see, connect and control complex projects that reshape our world. Whether it's raising a skyscraper or coordinating vaccine rollouts, the no-code software platform allows business users to custom fit solutions to the way they work – using information from across the systems they already have.
Technology Advice is able to offer
our services
for free because some vendors may pay us for web traffic or other sales opportunities. Our mission is to help technology buyers make better purchasing decisions, so we provide you with information for all vendors — even those that don't pay us.