Conventional wisdom tells us that a picture is worth a thousand words. When it comes to project planning and resource utilization, visual resource planning is worth a thousand spreadsheets.
Commonly found in project management, project portfolio management, and enterprise resource planning software, visual resource planning features allow project managers and teams to more efficiently communicate and collaborate. If your team is struggling with the chaos of multiple spreadsheets, email inboxes, etc., providing them with a single, visual representation of their tasks and the associated deliverables can help uncover and eliminate bottlenecks. It also helps limit work-in-progress, and increase efficiency — and profitability — at your organization.
Visual resource planning is a graphical work-breakdown-structure, or a representation of project hierarchies, incremental phases, and deliverables. Visual resource planning tools generally come in two forms: Gantt charts, and Kanban boards.
Gantt Charts
In a Gantt chart, activities are displayed on the Y axis, and time is displayed on the X axis. Each activity is represented by a bar. The positioning and length of the bar are a reflection of the start, duration, and end date. Project managers can set targets for each of these variables, load them into the chart, and then easily see what activities are planned. They can also see when starts and deadlines occur, how long each work period is scheduled for, any overlapping activities, and the overall start/end date of the entire project. If progress slows and deadlines are in risk of not being met, such a visual progress representation can help identify which pieces are causing the delay. More advanced Gantt chart software allows for team members and other project resources to be allocated on the bar itself, providing highly granular planning.

Kanban Boards
A Kanban board is also a visual representation of tasks, deliverables, and activities, but is typically more flexible. Each task is assigned to a card, each card can be placed in a lane or sub-lane, and team members can be assigned to cards, lanes, sub-lanes, or all of the above. Originally developed by Toyota, Kanban boards have been adapted to work for nearly any industry. They provide managers with a quick, at-a-glance view of various project metrics and progress.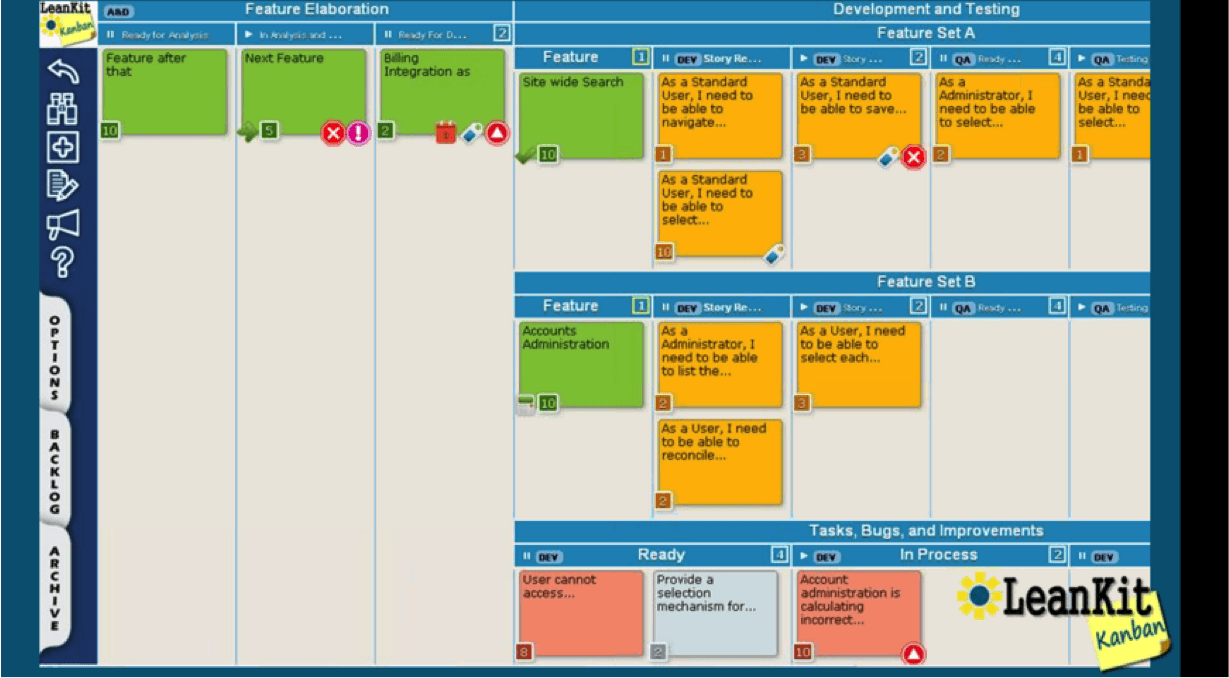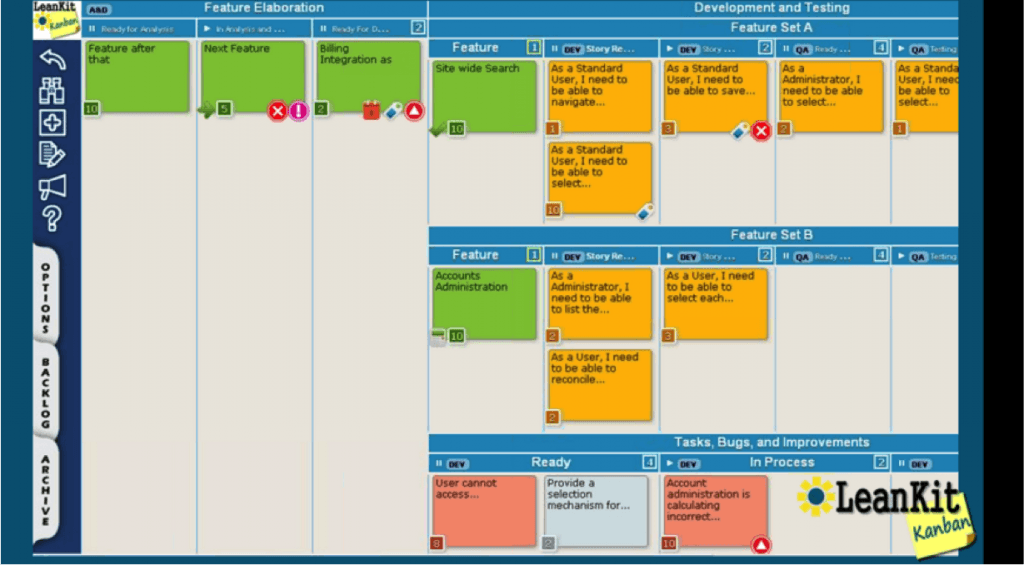 According to former IBM analyst Joseph Gulla, over half of project failures can be attributed to mismanagement, and only 3 percent can be attributed to technical challenges. Setting realistic deadlines and assigning tasks using a work-breakdown-structure or visual resource planning tool can help ensure project success.
To discover more about project management and how your company can benefit, check out the our Project Management software category page, or call one of our Technology Advisors today for a free consultation.
Technology Advice is able to offer
our services
for free because some vendors may pay us for web traffic or other sales opportunities. Our mission is to help technology buyers make better purchasing decisions, so we provide you with information for all vendors — even those that don't pay us.