What is TrueCrypt?
TrueCrypt was a popular open-source disk encryption software that allowed users to create encrypted virtual disk drives or encrypt entire partitions or storage devices. It provided strong security measures to protect sensitive data by using algorithms like AES, Serpent, and Twofish. TrueCrypt supported multiple operating systems, including Windows, macOS, and Linux. In 2014, the TrueCrypt project was abruptly discontinued by its makers amidst rumors of security threats. This left TrueCrypt users scrambling to find good alternatives — either free and open source or per license. Various forked versions and alternative encryption software emerged to fill the void left by TrueCrypt.
Below are five of the best TrueCrypt alternatives.
Top Truecrypt Alternatives
DiskCryptor: Best for open-source disk encryption on Windows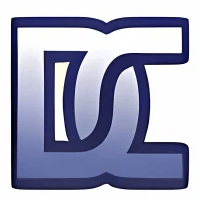 DiskCryptor is a free, open source software meant to replace BitLocker. This free encryption software can encrypt all disk partitions, and versions 0.1-0.4 are compatible with TrueCrypt. The current version enables external drive and file encryption.
However, DiskCryptor is no longer compatible with TrueCrypt files, as encrypting partitions that already include data have become more preferable than creating empty partitions to fill later.
ALSO READ: 5 Ways Tokenization Can Improve Database Security
FileVault: Best for built-in disk encryption on macOS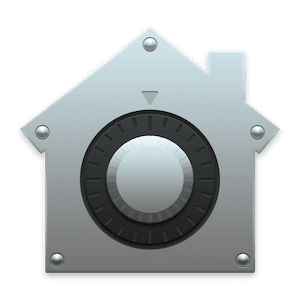 For Mac users, FileVault is a great alternative to TrueCrypt. FileVault is Apple's macOS-native encryption software tool that comes standard with the latest operating systems. FileVault enables full startup disk encryption and protects data via password access. In fact, its password lockdown feature is so secure that even governmental agencies have been hard pressed to gain access to data encrypted with FileVault.
Cryptomator: Best for client-side encryption of cloud storage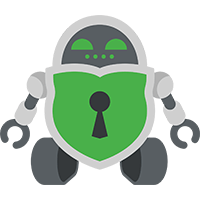 Cryptomator is a great free encryption software tool for users looking to encrypt individual files rather than a large volume of data as seen with TrueCrypt or other alternatives mentioned here. This makes sense if you update only a few files regularly and the rest of your files remain relatively unchanged. Cryptomator is supported on Windows, Mac, and Linux operating systems and acts as a client-side encryption software tool. It also supports file encryption on cloud storage services, such as Dropbox or Google Drive.
ALSO READ: Top API Integration Platforms of 2023
BestCrypt: Best for comprehensive encryption solutions for various platforms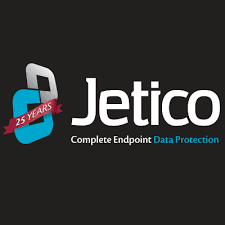 BestCrypt by Jetico provides encryption for files and folders on your Windows, Mac, or Linux machine, removable devices, or for the full disk encryption. BestCrypt features GUI to ease use, plus enhanced security with keyfiles, hashing, and salting.
Though BestCrypt supports a range of operating systems, all of its features are available on Windows devices, while only some are compatible with macOS and Linux. So double check that your priority encryption software tool features are supported on all of your devices.
Broadcom Symantec Endpoint Encryption: Best for enterprise-level endpoint encryption and security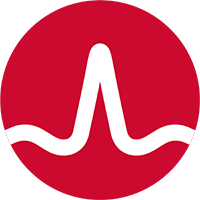 Symantec provides data encryption on a per-license basis, for Windows and Mac machines—but not for Linux—as well as removable devices like a USB drive. Symantec's Endpoint Encryption allows users to manage enterprise security strategy through one, centralized dashboard.
How do I find the right TrueCrypt replacement?
Upgrading your encryption service to one of these TrueCrypt alternatives can help you secure your business's data and guard against possible vulnerabilities in the TrueCrypt system. Consider what kind of data you're working with, the level of security you need, as well as the kinds of devices your organization uses. Upgrading to a different open source or paid license tool is a smart, proactive decision that will further safeguard your IT environment.
For the latest information on security software, check out our comprehensive Security Software Buyer's Guide.
Featured partners
1

NINJIO Cybersecurity Awareness Training
Elevate your team's cybersecurity: Get a FREE episode of NINJIO SENSE, the latest in behavioral, science-based, security awareness training during Cybersecurity Awareness Month.
2

Dashlane
Dashlane Password Manager provides companies with everything they need to onboard new employees, manage permissions and monitor security issues all from one place. It also includes advanced features such as SAML-based single sign-on (SSO) and the company's security architecture has never been hacked. Try Dashlane Business for free for 14 days
3

ManageEngine Desktop Central
Endpoint Central is one super app to manage your enterprise IT, from endpoint management to end-user security. Streamline and scale every IT operation from device enrolling/onboarding to retiring for multiple device types across different platforms. Perform patching, distribute software, manage mobile devices, deploy OS, keep track of hardware/software inventory, and remotely troubleshoot end-user issues while shielding them from cyberattacks. Get a free 30-day trial on unlimited endpoints.
Methodology and selection process
At TechnologyAdvice, we assess a wide range of factors before selecting our top choices for a given category. To make our selections, we rely on our extensive research, product information, vendor websites, competitor research and first-hand experience. We then consider what makes a solution best for customer-specific needs.
By defining business needs, we can determine the essential features organizations in various sectors require, and select platforms that will cover all bases. Reputable providers known for their ease of use and customer satisfaction are added to our compilation list for further analysis.
We then evaluate each solution on the list based on the features they offer, considering the platform's usability, integration capabilities, customization options, mobile access, and any other relevant functionalities. Price plans, hidden fees, customer reviews, and customer support are also assessed in the selection process. Technology Advice writers will often take advantage of free trials and demos to get a first-hand user experience of available software. Finally, we curate a comprehensive list based on the previously stated factors, ensuring readers have the necessary tools to make an informed decision.
FAQs
Technology Advice is able to offer
our services
for free because some vendors may pay us for web traffic or other sales opportunities. Our mission is to help technology buyers make better purchasing decisions, so we provide you with information for all vendors — even those that don't pay us.