Seamless connectivity between various software applications is more than a luxury—it's a necessity. It's the backbone that enables businesses to create agile, efficient, and innovative processes. The keystone to this connectivity? API integration platforms.
From fostering seamless workflow automation to streamlining large-scale integrations, these platforms are the backbone of digital transformation. They come in various shapes and sizes, each with its unique strengths, from Zapier's user-friendly, no-coding-needed platform to Jitterbit's prowess in handling complex, enterprise-level integrations.
But which platform is the right fit for your business? That's the million-dollar question. And that's why we're here—to help you navigate this intricate labyrinth, decode the tech jargon, and ultimately, equip you with the knowledge to make an informed decision. 
Let's dive into our comprehensive guide to the best API integration platforms of the year:
Best API  integration platforms for 2023
Jitterbit: Best for large-scale integrations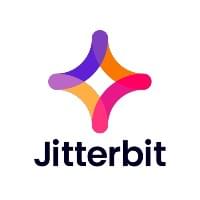 Jitterbit is a robust API integration platform suitable for handling large-scale and complex integrations. It excels in connecting disparate on-premise and cloud systems with features like the Harmony platform, process templates, and API Manager. However, the learning curve for its proprietary scripting language, lack of some niche connectors, and potential performance issues with high volumes of data can be challenging. Regardless, its intuitive design, scalability, and focus on empowering non-technical users with the Citizen Integrator tool make it a strong contender in the API integration landscape.
Workato: Best for workflow automation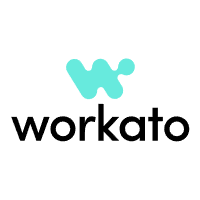 Founded in 2013, Workato is a leading API integration platform known for its automation capabilities. Its user-friendly interface and recipe framework simplify creating workflows, while Intelligent Automation and Workbot enhance task automation across apps and chat tools. The platform supports a vast array of integrations, but struggles with complex use cases and performance issues can occur with large data volumes. Its strong user community is an asset, but inconsistent customer support and limited documentation are noted concerns.
Boomi: Best for hybrid system integration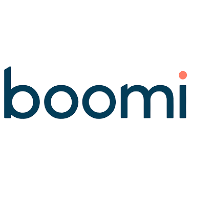 Founded in 2000, Boomi was acquired by Dell in 2010, enhancing its position as a leader in the cloud-based integration platform market. Boomi's unified platform, AtomSphere, facilitates easy integration of various software applications and services, bridging the gap between on-premises and cloud systems. Over time, it has broadened its suite to include API management, Master Data Management, EDI integration, and workflow automation. With its customer-centric approach, Boomi continues to innovate, providing robust and user-friendly solutions for complex integration scenarios.
MuleSoft Anypoint Platform: Best for full lifecycle API management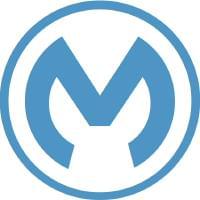 MuleSoft, founded in 2006 and acquired by Salesforce in 2018, offers the Anypoint Platform, an impressive full lifecycle API management tool. It boasts a robust design center, extensive connectors, powerful security features, and a collaborative exchange platform. While its comprehensive API solution and scalability are major draws, the steep learning curve, complex deployment, and higher cost may hinder some users. The occasional cryptic error message further adds to the challenge. However, MuleSoft's commitment to evolving API management has kept it at the forefront, making it a significant player in the integration field.
Zapier: Best for code-free integrations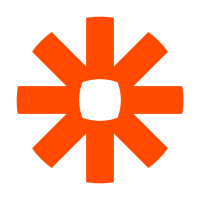 Founded in 2011, Zapier has since revolutionized code-free automation. It enables users to create connections, or "Zaps", between different apps to automate repetitive tasks. With its extensive app catalogue and intuitive interface, it caters to both basic and complex automation needs. Despite its user-friendly approach, the platform sometimes faces criticism for limited functionality with complex workflows and its task-based pricing. Yet, Zapier has consistently evolved, becoming a reliable choice for individuals and businesses seeking to enhance productivity through automation.
Key components of an API integration platform
API design and development tools
Harnessing powerful utilities and software, developers can intricately plan, design, build, and validate APIs, paving the way for a clear and functional API blueprint.
API gateway
Serving as the orchestrator of API traffic, the gateway manages and channels API calls, enforcing rigorous security protocols for the secure exchange of data.
API runtime/engine
This crucial infrastructure translates API calls into executable operations, bridging the gap between user requests and backend system responses.
Connectors
Acting as bridges, connectors forge seamless communication between the API and disparate applications or data sources, eliminating the need for custom code.
Security measures
A robust API integration platform brandishes comprehensive security measures, including top-tier authentication, authorization, and encryption, to safeguard sensitive data from potential threats.
API lifecycle management
Encompassing every stage of an API's existence from creation to retirement, API lifecycle management ensures the efficiency and effectiveness of an API throughout its lifecycle.
Data mapping and transformation
This process molds and reshapes data into formats that the API can understand and work with, simplifying the integration of disparate systems.
Analytics and monitoring
Equipped with advanced analytical tools, API platforms provide insightful performance data and real-time monitoring, optimizing API efficiency and quickly identifying any potential issues.
Process automation
Streamlining operations, process automation tools within an API platform eliminate manual interventions, resulting in increased productivity and minimized human errors.
Error handling and recovery
This system quickly detects and rectifies issues, ensuring the smooth operation of the API and maintaining the reliability of the integration platform.
ALSO READ: 5 Capabilities and API Management Tool Should Have
Advantages of API integrations for businesses
Boosting efficiency through automation
By leveraging the power of API integrations, businesses can automate routine tasks, minimizing manual intervention and errors. This paves the way for increased productivity and streamlined operations.
Seamless interconnectivity between applications
APIs act as conduits, establishing bridges between disparate systems and applications. They enable seamless data flow and interconnectivity, driving coherent and synchronized operations across the business ecosystem.
Driving innovation and competitive advantage
API integrations open up avenues for innovative solutions and services. By connecting different software, they unlock new functionalities, helping businesses stay competitive and adapt to changing market dynamics.
Improving decision making with integrated analytics 
By consolidating data from various sources, API integrations enrich the pool of business intelligence. This integrated perspective empowers decision-makers with accurate insights, enabling data-driven and strategic choices.
Ensuring data security and compliance
Robust API integrations ensure stringent security measures, protecting sensitive data during transfers. They also help businesses meet compliance requirements by managing access control, encryption, and other necessary safeguards.
Challenges of API integration and how to overcome them
Dealing with diverse API standards and protocols
The tech landscape is riddled with varied API standards and protocols. Navigating this diversity requires a flexible integration platform that can seamlessly adapt to different structures and formats, allowing smooth communication across all applications.
Ensuring security and compliance
 API integrations open gates to sensitive data, posing significant security risks. To counter this, organizations must deploy robust security measures including encryption, access control, and regular audits, all the while aligning with industry-specific compliance regulations.
Managing high costs and complexity of custom integrations 
Custom integrations can be expensive and complex, often draining resources. Leveraging pre-built connectors and templates offered by integration platforms can help businesses save time and cut costs, simplifying the integration process.
Handling data consistency and quality
Inconsistent or low-quality data can disrupt operations and decision-making. Implementing thorough data validation and cleansing routines ensures that only accurate, high-quality data flows through your API integrations, maintaining the integrity of your business information.
Finding the right API integration platform for your business
Choosing the perfect API integration platform can transform your business, streamline operations, and unlock unforeseen potential. The journey, however, involves careful consideration of your unique needs, industry requirements, and desired outcomes. The best fit will not only align with your existing tech stack, but also anticipate future growth and change, scaling alongside your business. Remember, a solid API integration platform acts as the backbone of your digital infrastructure, connecting disparate systems, simplifying workflows, and ensuring data integrity. As you navigate this crucial decision, prioritize flexibility, ease of use, robust security, and a wide range of connectors. Ultimately, the ideal platform will empower your business to thrive in an increasingly interconnected world.
Looking for the latest API solutions? Check out our API Management Software Guide
Methodology and selection process
At TechnologyAdvice, we assess a wide range of factors before selecting our top choices for a given category. To make our selections, we rely on our extensive research, product information, vendor websites, competitor research and first-hand experience. We then consider what makes a solution best for customer-specific needs. By defining business needs, we can determine the essential features organizations in various sectors require, and select platforms that will cover all bases. Reputable providers known for their ease of use and customer satisfaction are added to our compilation list for further analysis. We then evaluate each solution on the list based on the features they offer, considering the platform's usability, integration capabilities, customization options, mobile access, and any other relevant functionalities. Price plans, hidden fees, customer reviews, and customer support are also assessed in the selection process. Technology Advice writers will often take advantage of free trials and demos to get a first-hand user experience of available software. Finally, we curate a comprehensive list based on the previously stated factors, ensuring readers have the necessary tools to make an informed decision.
FAQs
Technology Advice is able to offer
our services
for free because some vendors may pay us for web traffic or other sales opportunities. Our mission is to help technology buyers make better purchasing decisions, so we provide you with information for all vendors — even those that don't pay us.