Smartsheet is a cloud-based work execution platform that enables teams and organizations to manage projects, tasks, and processes in a collaborative and efficient manner. It provides a flexible and intuitive interface that combines the functionalities of spreadsheets, project management (PM) tools, and automation features.
While there's no denying that Smartsheet is an excellent choice for some companies' PM needs, there are a number of other useful alternatives that may potentially serve as a better choice for your business. So check out our Smartsheet alternative guide to find the solution you need.
Top 7 best Smartsheet alternatives
Trello: Best for cross collaboration and simple file-sharing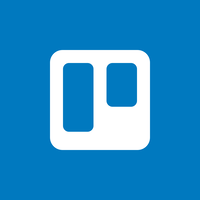 Trello is known for its simplicity and user-friendly interface. It doesn't require extensive training or technical expertise to get started. With its drag-and-drop functionality and straightforward features, companies can quickly adapt to the software and start managing tasks more effectively. Trello may vary depending on the complexity of the projects and specific requirements that are presented. However, if teams value visual organization, collaboration, flexibility, and an intuitive interface, this PM software can be an excellent choice for managing tasks and projects.
ClickUp: Best for managing teams and projects under one dashboard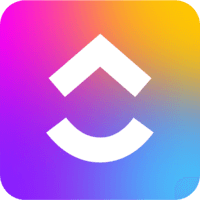 ClickUp is one of the best available options for team management and project organization and allows businesses to get a better hold on managing various tasks, projects and teams all under one centralized hub. Users can share attachments and add comments to assigned tasks and documents to stay better organized, and managers can perform tasks such as creating schedules and calendars while providing actionable comments for their contributors. The list of features offered does come with a slight learning curve and while the software lacks some functionality when compared to the competition, ClickUp is still a solid option and one of the more affordable PM tools out there.
Asana: Best for cloud-based collaboration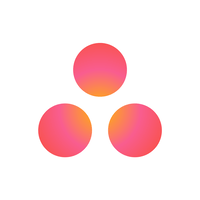 Asana is a robust PM tool that offers numerous benefits for teams and individuals seeking to streamline their work processes. However, it's essential to consider a company's specific requirements and evaluate whether Asana aligns with its needs, preferences and budgetary constraints before adopting the software.
Wrike: Best for customization and preconfigured multi-purpose templates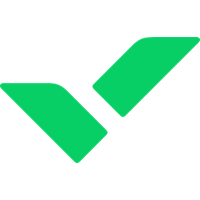 Wrike is highly customizable and allows users to adapt the software to meet their specific needs. Teams can create custom task statuses, workflows, and dashboards that align with their way of working. This flexibility helps them tailor the software to meet the requirements set by their project managers. Wrike promotes effective collaboration and communication within teams by providing a centralized platform where team members can share files, comment on tasks, and have discussions. Real-time updates and notifications keep everyone informed and ensure seamless collaboration.
Podio: Best for creating custom folders more efficiently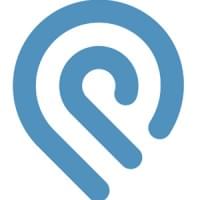 Podio is a cloud-based collaboration platform that facilitates PM, task tracking, and communication within teams and organizations. It provides a flexible and customizable environment where users can create workspaces and apps to manage various aspects of their work, such as tasks, documents, calendars, contacts, and more.
Teamwork: Best for task management and creating updates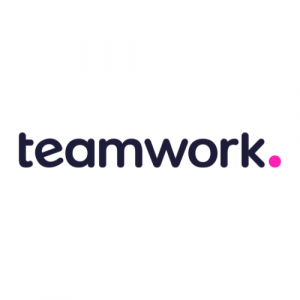 Teamwork's goal is to simplify PM processes, promote effective collaboration, and improve overall project outcomes. As a cloud-based solution, it allows team members to access project information from anywhere with an internet connection, making it suitable for distributed or remote teams.
Jira: Best for tracking multiple projects with ease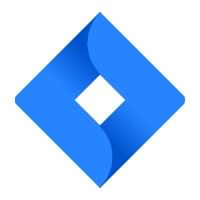 Jira is a popular PM and issue tracking tool developed by Atlassian. It is widely used by software development teams and various other industries to plan, track, and manage their work efficiently. Jira provides a comprehensive platform for teams to collaborate, organize tasks, and monitor project progress.
Benefits of using project management software
PM software helps keep all project-related information, tasks, documents, and communications in one centralized location, making it easy to access and share information with team members. PM software empowers teams to work more efficiently, collaborate effectively, and deliver successful projects within budget and on schedule. It also plays a crucial role in modern project management practices and is an essential tool for teams seeking to maximize their productivity and success.
What if these alternatives aren't right for me?
You've been through the list and the Smartsheet alternative options aren't meeting your needs? We have a couple of options for you to consider. First, check out our full Project Management Software Buyer's Guide for a more comprehensive list. If you're still not sure, maybe Looker is exactly what you need. You can get to their 30-day free trial by clicking below.
What are the pros and cons for using Smartsheet for project management?
Smartsheet is a popular PM and collaboration tool that offers various features to help teams plan, execute, and track projects. Like any software, it comes with its own set of pros and cons, which will be explored below.
Pros
User-friendly Interface: Smartsheet has an intuitive and user-friendly interface, making it easy for team members to get started quickly with minimal training.
Flexible Project Management: The platform allows for versatile PM, including task lists, and other features that cater to different PM methodologies.
Collaboration and Communication: Smartsheet enables real-time collaboration among team members, facilitating better communication and coordination.
Automation and Workflows: The platform offers automation features that streamline repetitive tasks, saving time, and reducing manual errors.
Cons
Cost: Smartsheet's pricing may be a concern for small teams or startups, as it can be relatively expensive compared to some other PM tools.
Learning Curve: While the interface is user-friendly, some advanced features might have a learning curve, especially for users new to project management software.
Limited Automation: While Smartsheet offers automation capabilities, some users might find the automation options limited compared to more specialized PM tools.
Resource Management: The resource management features in Smartsheet are not as robust as some other dedicated resource management tools, which could be a limitation for organizations with complex resource allocation needs.
How do I select the right Smartsheet alternative for my business?
Selecting the right Smartsheet alternative for your business involves a careful evaluation of your specific requirements, budget, and team's preferences. When choosing an alternative you should first identify the key features and functionalities you need in a PM tool. Consider aspects such as task management, collaboration, reporting, resource allocation, and integration capabilities. Next, assess your business's growth prospects and determine if the chosen alternative can scale as your projects and team grow. Finally, you should set a budget for the PM software. Different alternatives come with varying pricing structures, so consider the cost per user, additional features, and subscription plans.
Featured Partners
1

Wrike
Wrike's top-notch workflow management software allows you to easily visualize priorities, boost collaboration, and maintain control of your projects. Bonus: you can move seamlessly between apps, without logging in or out. Wrike has more than 400+ integrations with popular platforms such as Google, Dropbox, Microsoft Office, and many more. Automation and AI features strip away time-consuming admin tasks so you can do the best work of your life.
2

Quickbase, Inc.
Big ideas aren't simple to execute. So we're here to help you tackle any project, no matter how complex. We're Quickbase.

Quickbase helps customers see, connect and control complex projects that reshape our world. Whether it's raising a skyscraper or coordinating vaccine rollouts, the no-code software platform allows business users to custom fit solutions to the way they work – using information from across the systems they already have.
3

monday.com
monday.com Work OS is the project management software that helps you and your team plan, execute, and track projects and workflows in one collaborative space. Manage everything from simple to complex projects more efficiently with the help of visual boards, 200+ ready-made templates, clever no-code automations, and easy integrations. In addition, custom dashboards simplify reporting, so you can evaluate your progress and make data-driven decisions.
Technology Advice is able to offer
our services
for free because some vendors may pay us for web traffic or other sales opportunities. Our mission is to help technology buyers make better purchasing decisions, so we provide you with information for all vendors — even those that don't pay us.