Are you tired of the endless chaos that comes with managing service dispatch operations? Well, fret no more! In this article, we're diving into the world of service dispatch software, including field service management (FSM)—the superhero solution that can rescue your team from the clutches of disorganization. Whether you're a small business or a bustling enterprise, we've got your back with a vibrant lineup of software options to streamline your dispatch processes and bring peace and order to your operations.
Whether you're a small business looking to streamline your dispatch operations or an enterprise seeking scalable solutions, we've got you covered. We'll highlight top service dispatch software options, their unique functionalities, and real-world success stories to help you make an informed decision.
So, join us on this informative journey as we unravel the power of service dispatch software and equip you with the knowledge to take your field service operations to the next level.
Top FSM service dispatch tools
Jobber: Best for construction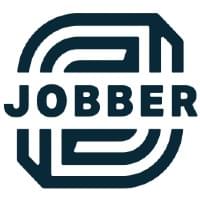 Founded in 2011 was created to help small home service businesses organize their operations. Today, Jobber supports numerous industries, including construction, offering features like online booking, scheduling, invoicing, and a client hub. With a robust mobile app, it enables seamless communication and real-time updates. Jobber, headquartered in Edmonton, Canada, continues to innovate, supporting businesses worldwide in becoming more efficient and customer-centric.
HousecallPro: Best for electrical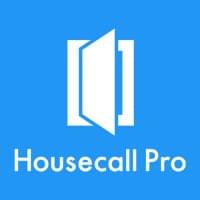 Housecall Pro, established in 2013, states Its mission is to empower service professionals to operate their businesses efficiently. The platform offers a variety of features including scheduling, dispatching, invoicing, payment processing, customer management, and more. Initially serving home service industries, Housecall Pro has since expanded to accommodate various businesses, from electrical and plumbing to cleaning services.
ServiceTitan: Best for HVAC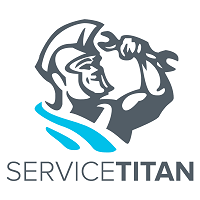 Founded in 2012, ServiceTitan is a leading provider of workflow management software for home service businesses, including HVAC, plumbing, and electrical. Born out of the real-life experiences of two tradesmen's sons, ServiceTitan has a deep understanding of the unique challenges within these industries. With a cloud-based platform designed to boost revenue and streamline operations, the company now supports thousands of home service businesses. ServiceTitan provides a suite of features like Visual Pricebook, Intelligent Dispatch, and Sales Proposal Tool, helping businesses to deliver superior service and grow.
ServiceFusion: Best for plumbing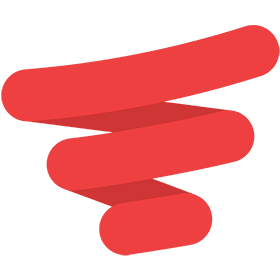 ServiceFusion's comprehensive platform combines features such as customer management, scheduling, dispatching, invoicing, and reporting to streamline operations. ServiceFusion caters to various industries, including HVAC, plumbing, electrical, and more. By integrating essential aspects of service management into one user-friendly platform, ServiceFusion enables businesses to improve efficiency, enhance customer service, and drive growth.
FieldEdge: Best for trucking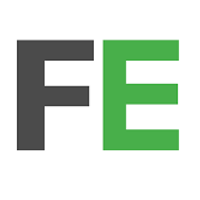 Founded in 1980, the company initially created ESC, a Windows-based software. However, recognizing the growing demand for cloud-based solutions, they rebranded as FieldEdge in 2015 and focused on providing an advanced, cloud-based FSM platform. The software is designed to streamline operations, improve productivity, and drive customer satisfaction for businesses in the service industry, including HVAC, plumbing, electrical, and others. The platform offers features like real-time dispatching, digital work orders, and dynamic dashboards, making it a robust tool for modern businesses.
Key components of dispatch scheduling software
Work Order Management: The ability to create, assign, and track work orders in real-time.
Real-time Dispatching: A key feature that allows instant allocation of jobs to technicians based on their skills, location, and availability.
Route Optimization: This function provides the most efficient travel routes for field staff, saving time and fuel costs.
GPS Tracking: Allows managers to monitor field staff location in real-time, ensuring transparency and efficient dispatching.
Availability Calendar: A system to manage the schedule of all technicians, helping to prevent overbooking and conflicts.
Communication Tools: These facilitate instant messaging or calls between dispatchers and field technicians.
Reporting and Analytics: To analyze job performance, technician productivity, and help in decision making.
Integration: The software should easily integrate with other systems like inventory, billing, and CRM to provide a seamless operational experience.
These components, when effectively combined, can greatly enhance the efficiency and productivity of dispatch scheduling.
Who uses dispatch management software
Dispatch management software is used across various industries, primarily by organizations that require field services or have mobile workforces. This includes sectors such as logistics and transportation, where companies use it to manage fleets, assign routes, and track deliveries.
In the field services sector, businesses like HVAC, plumbing, electrical services, and pest control utilize dispatch software for efficient scheduling and routing of technicians. Emergency services like ambulance and fire departments use it to ensure swift response to distress calls.
Utilities companies use this software to manage repair and maintenance tasks, while cable and telecom companies use it to handle installations and service requests. Waste management services use dispatch software to schedule and route their collection vehicles.
In the tech industry, IT and network service providers use dispatch software to manage their technicians' visits to client sites for installations, maintenance, or repairs.
ALSO READ: Field Service Scheduling Software Guide
Importance of service dispatch software for your business
Dispatch software plays a pivotal role in improving the efficiency and effectiveness of your business operations. Its key function is to streamline the process of scheduling, routing, and dispatching field workers, crucial for industries such as logistics, field services, utilities, and emergency services. With real-time dispatching capabilities, your team can allocate tasks dynamically, minimizing delays and boosting customer satisfaction.
Route optimization features ensure your field workers use the most efficient paths, saving on time and fuel costs. GPS tracking enhances transparency, allowing you to monitor progress and ensure worker safety. Furthermore, advanced analytics provided by such software offer invaluable insights into your business operations, facilitating strategic decision making. The integration of dispatch software with other business systems such as inventory, billing, and CRM creates a seamless operational experience, enhancing overall productivity.
Looking for the latest in FSM solutions? Check out our FSM Software Buyer's Guide.
Featured partners
1

Jobber
Join over 200,000 home service pros already using Jobber. Jobber's powerful software helps you organize your business so you can win more jobs. Automate invoicing and start getting paid 4X faster. With Jobber, scheduling & dispatching has never been easier - and the mobile app lets you run your business from anywhere. Start a free trial today!
2

Zuper
Zuper is the most flexible and customizable field service management platform offering fast-growing service businesses with comprehensive features, best-in-class app integrations, and industry-leading service and support. With Zuper, you can bring your customers, field technicians, and back-office staff together to deliver an exceptional field service experience every time.
3

BuildOps
Commercial contractor?
10+ field technicians?
HVAC / mechanical, Electrical, or Plumbing?

Get the #1 all-in-one Field Service and Construction Management Software for commercial MEP contractors. Streamline your dispatch, quoting/invoicing, service, projects, and reports.

BuildOps boosts your revenue, maximizes profits, and improves communication between field and back-office.
Methodology and selection process
At TechnologyAdvice, we assess a wide range of factors before selecting our top choices for a given category. To make our selections, we rely on our extensive research, product information, vendor websites, competitor research and first-hand experience. We then consider what makes a solution best for customer-specific needs. By defining business needs, we can determine the essential features organizations in various sectors require, and select platforms that will cover all bases. Reputable providers known for their ease of use and customer satisfaction are added to our compilation list for further analysis. We then evaluate each solution on the list based on the features they offer, considering the platform's usability, integration capabilities, customization options, mobile access, and any other relevant functionalities. Price plans, hidden fees, customer reviews, and customer support are also assessed in the selection process. Technology Advice writers will often take advantage of free trials and demos to get a first-hand user experience of available software. Finally, we curate a comprehensive list based on the previously stated factors, ensuring readers have the necessary tools to make an informed decision.
FAQ
Technology Advice is able to offer
our services
for free because some vendors may pay us for web traffic or other sales opportunities. Our mission is to help technology buyers make better purchasing decisions, so we provide you with information for all vendors — even those that don't pay us.