Not all teams organize their efforts into "to-do" lists, with each employee siloed at a different workstation, never to speak to their coworkers except when handing off a task to the next responsible party in the chain of operations. For some, work is parallel, synchronous, and/or simultaneous.
This is where project scheduling tools come in. By providing these teams with a way to coordinate, schedule, and organize larger efforts and more complex calendars, this kind of software can empower the kind of work that constructs skyscrapers, manufactures tens of thousands of product units, and builds advanced computer technologies.
Let's take a look at some of the foremost vendors in the market, and their optimal use cases.
Monday: Best all-around project scheduler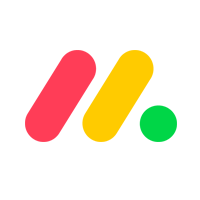 Monday is a project management solution with a broad feature set, built to improve work efficiency everywhere from software development, marketing, sales, and even HR. While it can accommodate a number of common use cases and implementations, the focus here is the schedule management offerings. With timeline views, calendar tools, and Gantt chart functionality, it's a lot of helpful tools for its comparatively low price point.
It has a few noteworthy drawbacks that may limit its usefulness for some teams (and a brand name that may make result in some confusion conversations, e.g. "It's on Monday"). But the most important to mention here is the limitations on schedule functions: only Standard subscriptions and above get access to Gantt charts and timeline views. Even so, it's still one of the cheapest options on this list for those very features.
Wrike: Best for distributed teams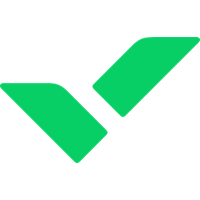 Wrike is, in many ways, a BI and analytics tool, with a project management suite built on top as the user interface. Top-tier subscribers can even leverage the full extent of those ML and AI tools to supercharge their task and scheduling management. Any team looking to maximize their process efficiency with the budget to spend can leverage Wrike to achieve quite a bit.
It makes this list, however, not because of the advanced algorithms or automation tools, but because of the low-cost access to calendar and schedule management. As it turns out, any team looking for functionality more robust than a simple shared Google calendar may struggle to find it at a price point they can swallow. Wrike handily fills that market need.
Nifty: Best for dev teams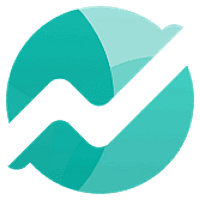 Nifty is an all-in-one project management solution, targeting some very specific industries and use cases. By providing a single application that includes schedule management, team communication, and shared file access, Nifty reduces the number of apps teams need to juggle in their everyday work. For teams that sink or swim based on their ability to meet project deadlines, it's a hard contender to beat.
The more focused use cases limit Nifty's range a little; the platform is less suited for adapting the features to fit a non-standard implementation. Customization options may prove too restrictive for some teams, and functions that fall outside its core purpose are usually unsupported or low on the priority list. Despite this, Nifty outshines nearly all other market options when it comes to its target market.
Microsoft Project: Best for information security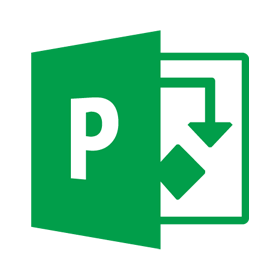 As always, Microsoft is an industry leader in software solutions designed for business and organizational needs. Microsoft Project is one of the longest-standing project management applications, and just like its other Office offerings, it boasts one of the most extensive feature sets in the market.
Until very recently, Project was only available as an on-prem solution—maximizing its security while somewhat limiting its usefulness for distributed teams. Now, though, teams that need remote access can opt for a cloud-hosted subscription, while those that still need it can make the most of the administrative control an onsite hosting provides.
Jobber: Best for field services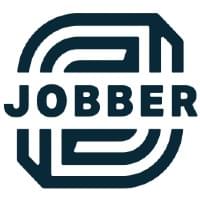 Few industries require as much logistical and organizational legwork as field service management. From IT services, to pest control, to nearly any job where staff have a company vehicle instead of a desk, keeping timelines and calendars straight is an existence-level concern. Scheduling inefficiencies can easily snowball out of control without effective management.
Jobber is built with these concerns in mind. Between the desktop app, mobile app, and customer portal, Jobber serves to keep dispatch, techs, and clients in sync. Easier communication, improved transparency, and increased efficiency are all advantages Jobber can offer teams using the platform.
Calendly: Best for appointment management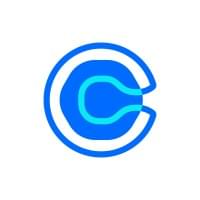 Where most tools on this list come to project scheduling from the project management side, Calendly is doing the opposite. Originally a meeting and appointment scheduling tool, Calendly has grown in the past few years to include some additional functionality more commonly associated with PM suites with bigger brands and price points.
The simple, straightforward platform is perfect for teams that only need the core functionality that Calendly offers. On top of that, the tool is incredibly easy to implement. Pair that with subscription costs on the lower end of the spectrum, and Calendly is a major contender in its own right.
ClickUp: Best for growing teams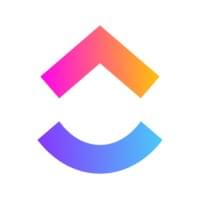 Though heavily geared toward task management, ClickUp is a very flexible PM solution that can be customized to suit a number of specific implementations. It can be used across multiple departments, improving collaboration and synchronization across teams. And getting started is fairly easy.
Digging deeper into the tool's extensive library of functions takes some time, and the learning curve can be steeper than some of its peers in the space. But the reward for training up on this software is a powerful productivity booster at a cost smaller teams can actually afford.
What is project scheduling and how is it different from project management?
One detail that might be worth sorting out is what project scheduling is, and how it differs from project management, task management, and similar terms.
Many of the software tools in this space are billed as project management solutions. PM apps come in a lot of shapes and sizes, and not all of them are suited to the same use cases. Without a solid grasp of the definitions in play, it can be painfully easy to waste your subscription budget on a solution meant for entirely different organizations.
Some organizations can easily subdivide their work into small, discrete steps, while others can't (or gain little value from doing so). Put another way, some are looking for task dependencies and kanban boards, while others are looking for Gantt charts.
Take your average construction crew. Their project management needs are very different from, say, a marketing firm. For the former, progress is measured more broadly with the completion of project phases. Objectives can only be broken down so far before the distinctions become meaningless.
The marketing team, on the other hand, likely has each step in the process for a given deliverable listed and assigned to individual team members. Daily effort is measured and each handoff to another team member is tracked. It's very different from construction jobs, where individual workers are rarely responsible for an entire step in the process by themselves.
When a team can assign separate portions of the work to individual employees—such as writing reports, creating a visual asset, servicing a broken device, etc.—this is often referred to as "task management." PM tools tend to prioritize this style of workload management, and it's usually what comes to mind when mentioning project management to business professionals.
Project scheduling, on the other hand, most often refers to the creation of complex calendars, to coordinate efforts across the company. Of course.
Scheduling is important for any industry where objectives are team efforts, involve logistic concerns, require coordination with third-party assets, depend heavily on adhering to strict timeframes, and the like. General contractors on a building project, scrum masters organizing software development, and manufacturing facilities producing custom physical products are all examples of key use cases for project scheduling.
As a discipline or job function, "project management" can and often does encompass task management or project scheduling. Sometimes even both. That said, PM solutions don't always provide the features needed for both responsibilities, and those that do may not support both with equal functionality.
In other words, these terms are all related, but they're not necessarily synonymous, and careful selection of a PM solution is a must. Otherwise, it can be all to easy to end up with a tool that doesn't cover the core function you need it to.
Looking for the latest in Project Management solutions? Check out our Project Management Software Guide.
Featured Partners
1

monday.com
monday.com Work OS is the project management software that helps you and your team plan, execute, and track projects and workflows in one collaborative space. Manage everything from simple to complex projects more efficiently with the help of visual boards, 200+ ready-made templates, clever no-code automations, and easy integrations. In addition, custom dashboards simplify reporting, so you can evaluate your progress and make data-driven decisions.
2

Wrike
Tackle complex projects with Wrike's award-winning project management software. Break projects into simple steps, assign tasks to team members, and visualize progress with Gantt charts, Kanban boards, and calendars. Manage resource allocation and forecasting with software that's easy to launch. Automation and AI features strip away time-consuming admin tasks so you can do the best work of your life. Streamline your practices, align your team, and ensure you hit deadlines and stay on budget.
3

Smartsheet
Smartsheet is an online work execution platform empowering organizations of all sizes to plan, manage, automate, and report on work. Over 80,000 brands rely on Smartsheet for project and work management.
Methodology
At TechnologyAdvice, we assess a wide range of factors before selecting our top choices for a given category. To make our selections, we rely on our extensive research, product information, vendor websites, competitor research and first-hand experience. We then consider what makes a solution best for customer-specific needs. By defining business needs, we can determine the essential features organizations in various sectors require, and select platforms that will cover all bases.
Reputable providers known for their ease of use and customer satisfaction are added to our compilation list for further analysis. We then evaluate each solution on the list based on the features they offer, considering the platform's usability, integration capabilities, customization options, mobile access, and any other relevant functionalities. Price plans, hidden fees, customer reviews, and customer support are also assessed in the selection process.
Technology Advice writers will often take advantage of free trials and demos to get a first-hand user experience of available software. Finally, we curate a comprehensive list based on the previously stated factors, ensuring readers have the necessary tools to make an informed decision.
FAQs
Technology Advice is able to offer
our services
for free because some vendors may pay us for web traffic or other sales opportunities. Our mission is to help technology buyers make better purchasing decisions, so we provide you with information for all vendors — even those that don't pay us.