Written by
Aron Vaughan, Staff Writer
Read more by Aron →
Reviewed by
Corey Noles, Managing Editor
Read more Business Intelligence content →
Technology drives efficiency, and garage door businesses must embrace innovative solutions to stay ahead. Field Service Management (FSM) software has emerged as a cornerstone for these enterprises, offering tools that transcend traditional scheduling and dispatching. With a focus on enhancing customer experiences, ensuring safety, and streamlining operations, FSM software is revolutionizing the way garage door companies operate. In this article, we uncover the transformative impact of FSM on the garage door industry and clue you in on the top software in the sector.
Based on our expert recommendations, these are the top five garage door scheduling software for 2023:
Our picks for the best garage door service software
Housecall Pro: Best for comprehensive features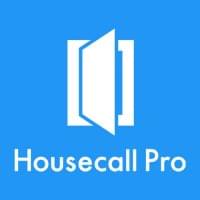 Housecall Pro is a field service management solution tailored for home service businesses. Catering to over 15,000 businesses nationwide, it offers tools to streamline operations and enhance customer experience. Key features include online booking, quote management, scheduling, a robust mobile application, and invoicing. While it's popular among the cleaning, electrical, HVAC, and plumbing industries, it's also versatile for other sectors, including garage door services. Housecall Pro's user-friendly interface and comprehensive mobile application make it a top choice for small to medium-sized service businesses.
Jobber: Best for client communication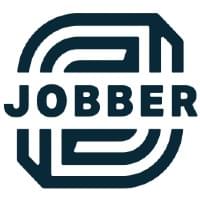 Jobber is a versatile field service management solution catering to various industries, including HVAC, cleaning, landscaping, plumbing, and, notably, garage door services.
The platform encompasses a core set of FSM features, further enriched with advanced automation and scheduling tools. Jobber offers a CRM for efficient customer relationship management, specifically designed for service businesses with a high volume of recurring jobs. Its seamless integration capabilities with third-party solutions like FleetSharp, Mailchimp, QuickBooks Online, and Zapier further enhance its utility. However, Jobber's true strength lies in its ability to manage recurring jobs efficiently, thanks to its automated payments and robust scheduling tools.
WorkWave Service: Best for industry-specific customization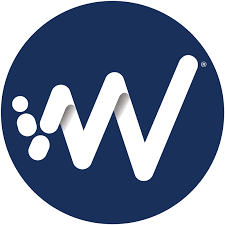 WorkWave Service is a cloud-based field service management solution designed to offer businesses an all-in-one platform to manage their operations.
The software provides both desktop and mobile applications, ensuring field workers remain connected to the back office, promoting greater organizational visibility. Key features include tools for managing customers, services, and both recurring and one-time work orders. Users can efficiently schedule jobs, make on-the-fly adjustments, and automate dispatching, optimizing routes based on various factors. The mobile application allows field workers to clock in and out, view job details, and even process payments directly from the field. Additionally, WorkWave Service offers real-time synchronization with both QuickBooks Online and Desktop.
FieldOps: Best for integration with external tools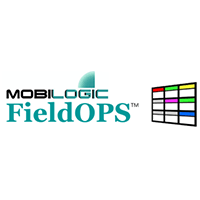 FieldOps by Mobilogic is an all-encompassing field service dispatch scheduling software tailored to both residential and commercial service and installation contractors.
The software is designed to manage every aspect of a service business, from the initial customer request to the final invoicing. It offers a comprehensive suite of tools, including customer contact management, equipment and service history tracking, technician scheduling, parts inventory, vendor pricing, and a robust accounting system.
The platform also boasts real-time job dispatching, text communication with technicians, and email capabilities for forms and receipts. Additionally, FieldOps provides optional modules for inventory management, flat rate pricing, preventive maintenance, and more, ensuring a holistic approach to managing field service operations.
ServiceTitan: Best all-in-one FSM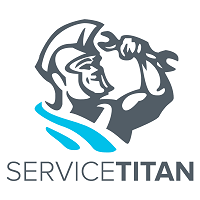 ServiceTitan is a leading field service management software designed for service businesses, including garage door companies.
Renowned for its comprehensive features, it streamlines operations from scheduling to invoicing. With a user-friendly dashboard, businesses can monitor real-time performance metrics, manage bookings, and dispatch technicians efficiently. Its mobile application empowers field technicians with tools for estimates, payments, and customer history access. ServiceTitan offers integrations with accounting software and other third-party tools.
Key components of garage door scheduling software
Appointment Booking: Allows customers and staff to schedule, reschedule, or cancel appointments for installations, repairs, or maintenance.
Technician Dispatching: Assigns jobs to available technicians based on their skills, location, and availability.
Route Optimization: Suggests the most efficient routes for technicians to minimize travel time and fuel costs.
Real-time Calendar: Displays daily, weekly, or monthly views of scheduled jobs, ensuring no overlaps or overbookings.
Job Status Tracking: Monitors the progress of each job, from initiation to completion.
Customer Database: Stores customer details, service history, and preferences for personalized service.
Notifications & Reminders: Sends automated reminders to technicians and customers about upcoming appointments.
Mobile Access: Allows technicians to access their schedules, job details, and customer information on the go.
Integration with Inventory: Checks the availability of required parts or tools for a job and alerts when restocking is needed.
Reporting & Analytics: Provides insights into scheduling efficiency, technician performance, and customer satisfaction.
The importance of field service management for garage door businesses
Field Service Management has become an indispensable tool for garage door businesses. Efficiently managing operations, from scheduling technicians to invoicing clients, ensures tasks are executed seamlessly.
FSM streamlines these processes and enhances customer satisfaction by meeting their expectations for timely and reliable service. Businesses can reduce idle time and wastage by optimizing resource allocation, ensuring technicians, tools, and parts are used effectively. The ability to track job progress in real-time allows for immediate issue resolution and ensures timely service delivery.
Furthermore, the analytics and reporting features equip businesses with valuable insights, facilitating data-driven decisions that can lead to reduced operational costs and improved service quality. In essence, FSM is the backbone that supports and elevates the operational standards of garage door businesses.
Finding the right garage door software for you
Selecting the ideal garage door software is more than just choosing a tool; it's about finding a partner that aligns with your business's unique needs and growth aspirations. As the garage door industry evolves, so do the demands of customers and the challenges faced by service providers.
The right software should address current operational challenges and be scalable to accommodate future expansions and technological advancements. It's essential to consider factors like ease of use, integration capabilities, customer support, and cost-effectiveness. Engage with peers, seek testimonials, and opt for available trial periods.
Remember, the goal is to enhance efficiency, improve customer satisfaction, and drive growth. With diligent research and a clear understanding of your business's needs, you'll find the perfect garage door software that propels your business to new heights.
Featured partners: Field service management
1

Jobber
Join over 200,000 home service pros already using Jobber. Jobber's powerful software helps you organize your business so you can win more jobs. Automate invoicing and start getting paid 4X faster. With Jobber, scheduling & dispatching has never been easier - and the mobile app lets you run your business from anywhere. Start a free trial today!
2

Synchroteam - Field Service Management solution
Real-time interaction with your mobile workers. All kinds of businesses and industries leverage Synchroteam's power to mange their mobile workers efficiently, simplify business processes and optimize costs.
Synchroteam Field Service Management software works great for SMB, medium-sized business and enterprises in HVAC, Electrical, Inspection, Pest Control, Plumbing, Maintenance, Scheduling, & Security.
Learn more about Synchroteam - Field Service Management solution
3

Housecall Pro
Housecall Pro is a top-rated, all-in-one business solution that helps home service professionals work simpler and grow smarter. With easy-to-use digital tools for scheduling and dispatching jobs, managing payments, automating marketing efforts, and more, Housecall Pro helps Pros efficiently manage every aspect of their business all in one place.
FAQs
More field service management resources
Technology Advice is able to offer
our services
for free because some vendors may pay us for web traffic or other sales opportunities. Our mission is to help technology buyers make better purchasing decisions, so we provide you with information for all vendors — even those that don't pay us.