Efficient scheduling is the backbone of any service-oriented business. How often have you found yourself drowning in emails, juggling appointments, or simply wishing there was a better way to organize your day? You're not alone. As the amount of data we have to contend with on a daily basis increases, the demand for efficient service scheduling software rises exponentially.
Whether you're a business owner, a service provider, or someone just looking to streamline their daily tasks, the right scheduling tool can be a game-changer. Dive in as we explore the best service scheduling software solutions that promise to transform your workflow and elevate your efficiency.
Top service schedule software
Intuit Field Service Management: Best for SMBs using QuickBooks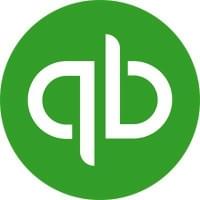 Intuit Field Service Management (FSM) is a solution designed to connect office staff with field technicians, streamlining operations for businesses. It offers real-time updates from the field, efficient job scheduling, and immediate invoicing. Integrated seamlessly with QuickBooks Desktop Enterprise, it ensures synchronized financial and field service data. The platform is user-friendly, with a dashboard that provides insights into each technician's tasks, location, and status. New features often focus on enhancing efficiency, such as wireless work orders that replace traditional paper methods and integration with Google Maps for optimized route planning and tracking.
mHelpDesk: Best for customizability
mHelpDesk is designed to streamline operations for businesses in various sectors, such as HVAC, plumbing, and landscaping. It offers a set of tools that replace outdated, manual processes with a fast, automated system. Key features include QuickBooks integration, a service ticketing system, lead generation tools, and easy mobile access. Recently, mHelpDesk has introduced new design enhancements, particularly for estimates and invoices, ensuring a more user-friendly experience.
SAP Field Service Management: Best for enterprises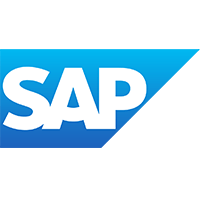 SAP Field Service Management is a cutting-edge solution tailored for businesses that heavily rely on field operations. It offers a suite of tools designed to streamline operations, enhance customer experiences, and boost profitability. The platform offers automation of work orders, intelligent algorithms for optimal worker-job matching, real-time visibility into field operations, and the ability to track technician progress and location. It also emphasizes improving customer satisfaction and loyalty by optimizing scheduling, dispatching, and communication.
Jobber: Best for home service businesses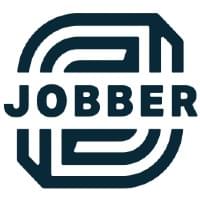 Jobber is tailored specifically for home service businesses. It offers a suite of tools designed to streamline tasks, from client management and scheduling to invoicing and payment processing. The platform's cloud-based nature ensures easy access and real-time updates, enhancing efficiency and customer satisfaction. Jobber's recent enhancements include a more interactive client hub, allowing customers to request work, approve quotes, and make payments seamlessly. Additionally, the platform has improved its automated communication features, ensuring clients are kept in the loop throughout the service process.
Housecall Pro: Best for mobile service professionals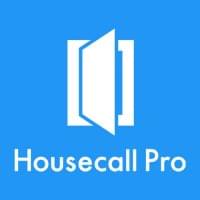 Housecall Pro is an FSM tailored for home service professionals. It streamlines operations, from scheduling and dispatching to invoicing and payment processing. The platform's cloud-based nature ensures real-time updates and accessibility from anywhere. Recently, Housecall Pro introduced new features, including "Voice" for simplified call intake and tracking, "Pipeline" for enhanced job tracking, advanced "job costing" for accurate profit analysis, and "enhanced reporting" for better business insights.
Key components of service industry scheduling software
In the realm of field service management (FSM), scheduling software plays a pivotal role in ensuring efficient operations and maximizing customer satisfaction. Here are the key components that define effective scheduling software for FSM:
Dynamic calendar integration: A user-friendly calendar that provides real-time visibility into technician availability, job durations, and service windows.
Automated dispatching: Utilizing algorithms to automatically assign the right technician to the right job based on skills, location, and availability.
Route optimization: This feature suggests the most efficient routes for technicians, reducing travel time and costs.
Real-time updates: Immediate notifications for technicians about any changes in schedules, cancellations, or emergency tasks.
Customer communication tools: Automated reminders, confirmations, and follow-ups sent to customers about their scheduled services.
Recurring scheduling: The ability to set up and manage recurring appointments, ensuring consistent service delivery without manual re-entry.
Resource allocation: A system that tracks and allocates necessary tools, parts, or equipment required for specific jobs.
Reporting and analytics: Insights into scheduling efficiency, technician performance, and customer feedback to continually improve operations.
Integration capabilities: Seamless integration with other FSM tools, CRM systems, and financial software for a holistic approach to service management.
Mobile accessibility: A mobile app or responsive design that allows technicians to access their schedules, update job statuses, and communicate with the central office on the go.
Incorporating these components ensures that FSM businesses can effectively manage their workforce, reduce operational inefficiencies, and enhance the overall customer experience.
Advantages of using service scheduling
The implementation of service scheduling offers transformative benefits. Enhanced efficiency is achieved through automated scheduling, optimized routes, and precise technician assignments, leading to faster service delivery.
This efficiency translates into improved customer satisfaction through timely service and clear communication. Resource optimization ensures minimal downtime, while real-time adaptability allows for immediate response to changes. Data-driven insights enable informed decisions, and operational costs are reduced through efficiency.
Scalability ensures growth accommodation, and enhanced communication builds trust. Ultimately, consistent and efficient service delivery, facilitated by effective scheduling, builds a business's reputation, driving success in a competitive market.
ALSO READ: Field Service Management Software Guide
Choosing the right service schedule software for your business
As we've explored throughout this article, the integration of advanced scheduling tools in FSM not only streamlines operations but also elevates the customer experience to new heights. By harnessing the power of automation, real-time adaptability, and data-driven insights, businesses can position themselves at the forefront of their industry.
As customer expectations continue to evolve, staying ahead with robust service scheduling will be paramount. Embracing these tools and understanding their myriad benefits is not just a strategic move—it's a commitment to excellence, growth, and unparalleled service delivery.
Featured partners
1

Jobber
Join over 200,000 home service pros already using Jobber. Jobber's powerful software helps you organize your business so you can win more jobs. Automate invoicing and start getting paid 4X faster. With Jobber, scheduling & dispatching has never been easier - and the mobile app lets you run your business from anywhere. Start a free trial today!
2

Zuper
Zuper is the most flexible and customizable field service management platform offering fast-growing service businesses with comprehensive features, best-in-class app integrations, and industry-leading service and support. With Zuper, you can bring your customers, field technicians, and back-office staff together to deliver an exceptional field service experience every time.
3

Synchroteam - Field Service Management solution
Real-time interaction with your mobile workers. All kinds of businesses and industries leverage Synchroteam's power to mange their mobile workers efficiently, simplify business processes and optimize costs.
Synchroteam Field Service Management software works great for SMB, medium-sized business and enterprises in HVAC, Electrical, Inspection, Pest Control, Plumbing, Maintenance, Scheduling, & Security.
Learn more about Synchroteam - Field Service Management solution
Methodology
At TechnologyAdvice, we assess a wide range of factors before selecting our top choices for a given category. To make our selections, we rely on our extensive research, product information, vendor websites, competitor research, and first-hand experience. We then consider what makes a solution best for customer-specific needs. By defining business needs, we can determine the essential features organizations in various sectors require and select platforms that will cover all bases. Reputable providers known for their ease of use and customer satisfaction are added to our compilation list for further analysis. We then evaluate each solution on the list based on the features it offers, considering the platform's usability, integration capabilities, customization options, mobile access, and any other relevant functionalities. Price plans, hidden fees, customer reviews, and customer support are also assessed in the selection process. TechnologyAdvice writers will often take advantage of free trials and demos to get a first-hand user experience of available software. Finally, we curate a comprehensive list based on the previously stated factors, ensuring readers have the necessary tools to make an informed decision.
FAQ
Technology Advice is able to offer
our services
for free because some vendors may pay us for web traffic or other sales opportunities. Our mission is to help technology buyers make better purchasing decisions, so we provide you with information for all vendors — even those that don't pay us.