ERP software helps the supply chain management industry by streamlining all business functions to manage information flow. But what can it do for logistics specifically?
Here is a selection of ERP software that has specific modules or capabilities to support the logistics industry. We focus on the transportation management features of each solution, but rest assured, each ERP is powerful and can be used for all supply chain management needs.
If you're just beginning your research or want a broader range of ERP options, use our Product Selection Tool. We'll give you a short list of recommendations based on your specific requirements for free.
Leading ERP solutions
Product profiles in depth
Elinext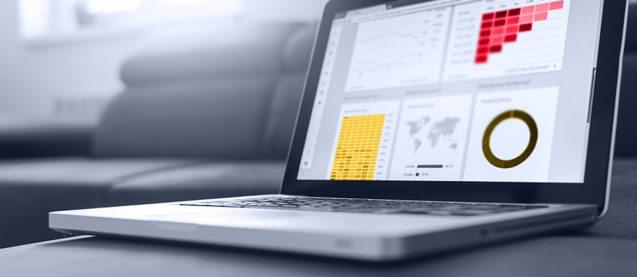 Elinext is a software development company that specializes in customizable ERP solutions. They offer functional ERP modules for industries such as business intelligence, quality management, and you guessed it, logistics and transportation. On top of normal EPR features and capabilities, Elinext focuses on streamlining adaptable data into a single business unit and giving customers a positive experience. Create transportation routes that take customer requirements and delivery area into consideration. Fulfill orders with complete control, and reference a customer database updated in real-time. Document management allows you to issue documents that are in line with laws and regulations. Elinext integrates with Salesforce and the specific modules your company needs determines pricing.
---
Logi-Sys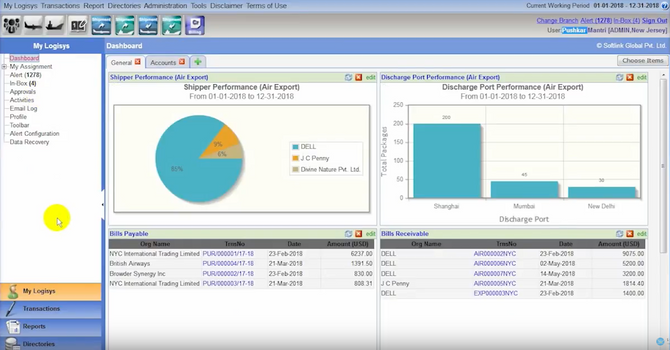 Designed specifically for logistics service providers, Logi-Sys manages freight, warehouse, and transportation operations all within its cloud-based system. The freight forwarding module handles inbound and outbound air and sea freight forwarding. It covers operations such as consolidation, Non-Vessel Operating Common Carrier (NVOCC), domestic, and general air and sea forwarding. This module comes with all necessary documents needed for both air and sea freight. The transport management module includes truck-to-base status updates and on-the-road job transmission and allocates drivers for your use. The software also comes with billing, sales and service, and financial accounting modules that integrate cohesively with all other modules. Logi-Sys has a mobile app and has two deployment models: On-Demand and On-Premise. On-Demand is recommended for businesses that aren't interested in investing in IT infrastructure, and On-Premise is recommended for businesses that want to purchase the software license.
---
1Ci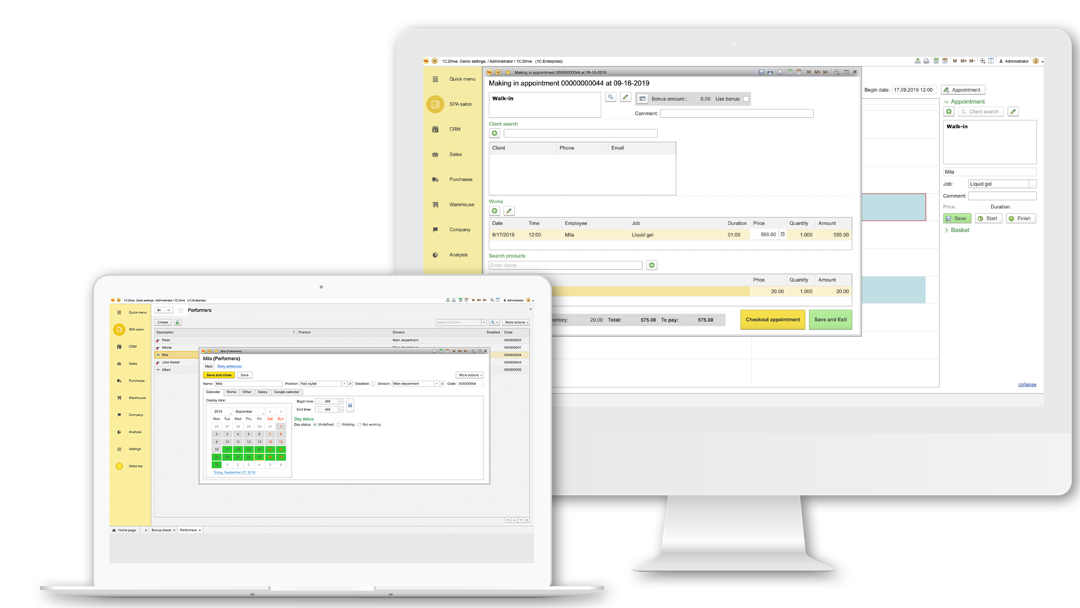 1Ci ERP for Transportation and Logistics streamlines delivery and supply processes. Manage logistics and transport hubs with the ability to process thousands of goods and orders. Information flows smoothly between carriers, cashiers, station managers, and logistics departments, eliminating errors due to miscommunication. Synchronize digital tools and manage activities such as weight controls, shipping, and security easily with 1Ci. Coordinate your schedule with transport infrastructure and track data and analysis to optimize the transportation process. The software integrates with Supervisory Control and Data Acquisition (SCADA) to help with the gathering and analyzing of real-time data and has a mobile app available for iOS and Android devices. Contact 1Ci for a quote.
---
ORION ERP
ORION by 3i Infotech is an industry-specific ERP software that offers a cloud-based logistics solution. Control manufacturing units and destination distribution with a supply network that allows for uninterrupted flows. Get real-time tracking of deliveries with delivery planning. Give accurate delivery dates based on material availability and supplier, manufacturing, and transportation capacity. ORION ERP has an analytics tool that gives transportation KPIs such as percentage of on-time deliveries, average cost per shipment, and the carriers who provides the best service. Along with KPIs, create custom reports that can use data from external systems. Contact the vendor for a quote, and take advantage of ORION's free trial.  
---
FreightPOP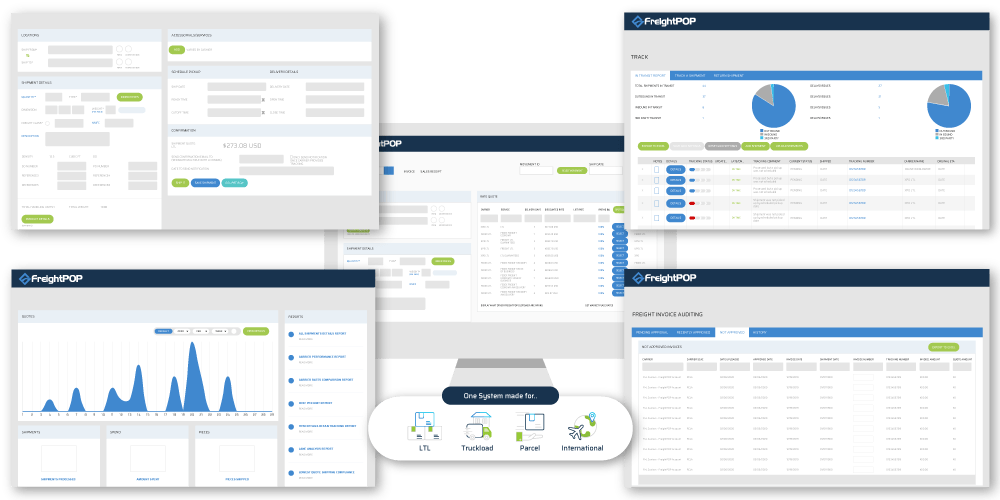 FreightPOP is not an ERP solution, but rather a cloud-based transportation management system (TMS). A TMS integrates into an ERP system and manages logistics operations to extend capabilities. FreightPOP compares all carrier rates on one screen so you can choose the best carrier for your needs. Create shipping labels and bills of lading, and track all your shipments with the ability to get red flag notifications if something goes awry. Customize reports to show efficiency and freight spend. If you ship in bulk, FreightPOP can process thousands of shipments quickly and will determine the lowest cost. The TMS can integrate with ERPs such as Sage, SAP, and Oracle, along with CRM systems such as Salesforce and Zoho. Pricing has 4 tiers: Parcel Only, Starter, Profession, and Enterprise. Features increase respectively, and the vendor requires you call to receive a quote.
---
There's a lot of benefits in using an ERP. There's even more benefits in using an industry-specific, logistics-focused ERP or a TMS. If you want more options, or are just starting your search, use our Product Selection Tool. You'll get a shortlist of recommendations that meet your feature, price, and company size needs.