Jira software is an agile project management tool. While you can manage all kinds of projects with Jira, the software caters specifically to software development teams. You'll find tools for things like bug tracking and deployment status―in addition to the usual project management features.
While many developers love Jira, it can feel too technical or too specialized for some project management styles. Plus, Jira software has a steep learning curve that makes it intimidating for some team members. Luckily, we have some great Jira alternatives you can use instead.
Or, if you don't see a Jira alternative you like, see our Project Management Software Guide to find even more options.
ClickUp: Best for team collaboration tools
Pivotal Tracker: Best for simple agile project management
monday.com: Best for customer support
Backlog: Best for budget flat-rate pricing
Wrike: Best for comprehensive work management
Jira alternatives
We've found plenty of reasons to use Jira for project management, like its tools for software development, roadmaps for managing multiple projects, and options for agile project management. Still, Jira has a complex user interface, works only for agile teams, and doesn't have key features that would make it an all-in-one tool.
So your team might prefer one of these Jira alternatives instead:
| | | | | |
| --- | --- | --- | --- | --- |
| Software | Free Trial | Starting price (paid plans) | Selling point | |
| ClickUp | No | $5.00/user/mo. | Collaboration tools | Try ClickUp |
| Pivotal Tracker | 30 days | $5.00/user/mo. | No-frills agile management | Try Pivotal Tracker |
| monday.com | 14 days | $8.00/user/mo. | Customer support | Try monday.com |
| Backlog | 30 days | $35.00/mo. | Flat-rate pricing | Try Backlog |
| Wrike | 14 days | $9.80/user/mo. | All-in-one work management | Try Wrike |
Pricing and plan details up to date as of 5/16/2023.
ClickUp: Best for team collaboration tools
ClickUp is a work management platform. It includes many of the agile project management tools Jira does, but it also has built-in team collaboration tools. For example, ClickUp has a built-in virtual whiteboard, chat, and document collaboration. If you want to make planning and managing projects more a team effort, ClickUp could be just the tool you need.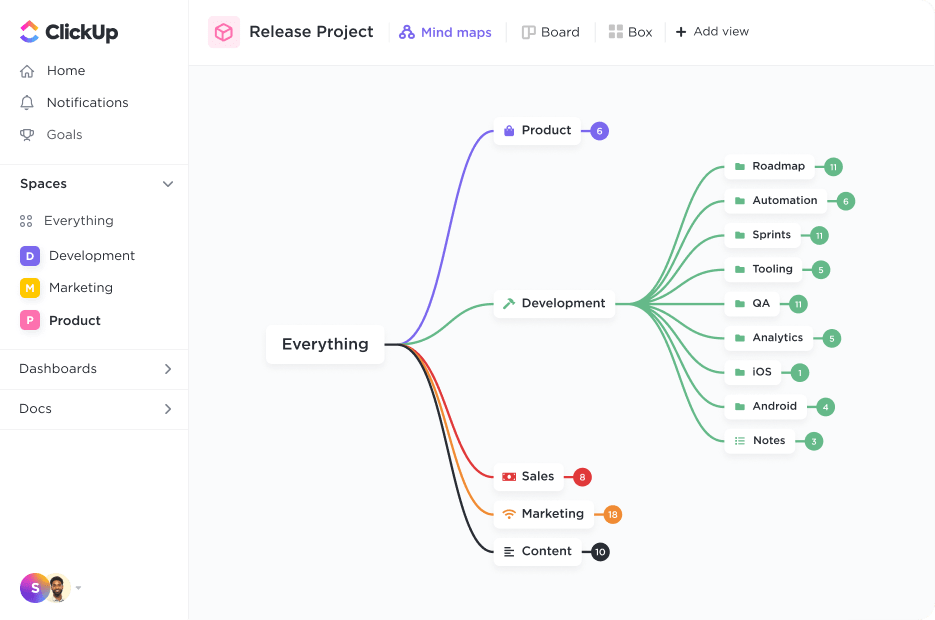 Whiteboard
All ClickUp plans give your team a virtual whiteboard. Like a real whiteboard, you can jot down notes, map connections, or brainstorm in whatever way you like. But because it's a virtual whiteboard that everyone can access, ClickUp's whiteboard feature works much better for remote teams. As an added bonus, ClickUp lets you easily convert brainstormed ideas into project tasks.
Jira doesn't have an equivalent collaboration tool. If anything, Jira assumes you'll have already done the brainstorming―coming up with ideas and tasks for your backlog―before you start managing projects with Jira. ClickUp's collaboration whiteboards let you do your project planning and managing in the same software.
Communication tools
ClickUp gives you other ways to keep in touch and collaborate too. All plans come with built-in chat and collaborative docs, and most plans let you send emails from within ClickUp. These tools make ClickUp much closer to an all-in-one work management platform than a simple project management tool.
Jira, on the other hand, has a narrow focus on managing projects. Most teams will have to supplement Jira with other software (such as Slack, Teams, or Confluence), especially if they want the kinds of tools ClickUp includes. Of course, you may prefer hand-picking a communication software and a doc software. But if you prefer all-in-one convenience, ClickUp does it better.
Why choose ClickUp over Jira
Tools for team collaboration
Built-in team communication features
Free plan with unlimited users
Pivotal Tracker: Best for simple agile project management
Pivotal Tracker is another agile project management tool that has a focus on software development. Unlike Jira, though, Pivotal Tracker keeps its software very simple and very narrow―making it a good Jira alternative for teams that find Jira too complex.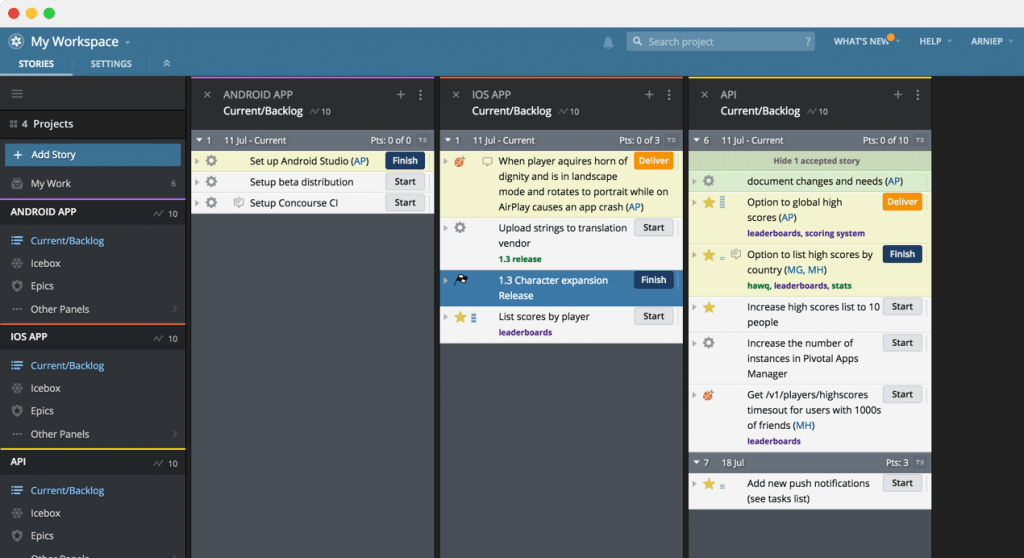 Single-screen workspace
Pivotal Tracker uses a very simple interface. You work off of one screen that uses drag-and-drop functionality to manage tasks and projects. It doesn't hide any features away―in part because Pivotal Tracker has very few frills.
Jira software has way more going on. It lets you build custom workflows, for instance, complete with automation. Jira also has advanced roadmaps that let you easily manage multiple projects. Those features make Jira more powerful―and harder to learn. For many teams, Pivotal Tracker's basic agile project tools make it a welcome alternative.
Task types
Like other project management software, Pivotal Tracker lets your development team label tasks as features and bugs. It also includes the less-common "chore" label, complete with unique chore-related statuses. This label encourages your team to do the menial stuff that keeps everything running―not just the flashy feature tasks.
Jira includes several labels too, like bugs, features, and stories. But it has no obvious way to mark chores. Jira's task labels also offer enough flexibility to blur some lines. (Is something a story or a feature?) Pivotal Tracker's basic task labels leave no room for confusion.
Why choose Pivotal Tracker over Jira
Simple user interface with mild learning curve
Clear task types for software development
Free plans for nonprofits, schools, and open-source developers
monday.com: Best for customer support
monday.com calls itself a work OS, which really means that it's flexible enough for managing projects or any other kind of work. And while monday.com keeps things very user-friendly, it offers plenty of help to back you up―making it a more supportive alternative to Jira.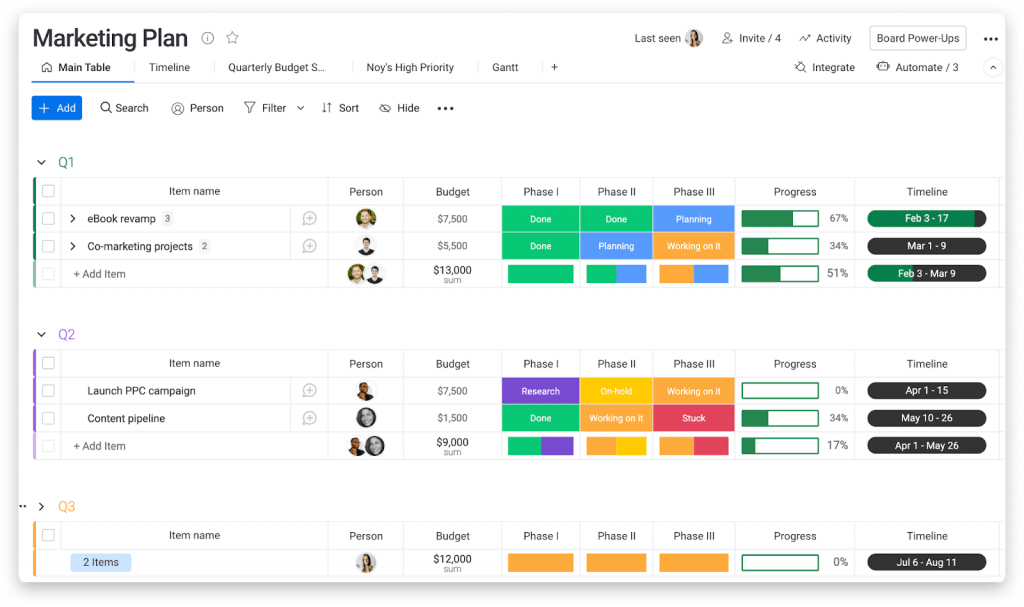 Support access
monday.com offers better customer support than most project management software. In fact, all monday.com plans get you 24/7 support―even the free plan. That's aside from monday.com's extensive self-support database, which offers plenty of user-friendly tutorials for all kinds of features.
In contrast, Jira's free plan doesn't come with any professional support, and you need a top-tier plan to get 24/7 customer support. With any luck, your software development team won't need much support. Given Jira's reputation for complexity, though, it would be nice if it included more robust support on all plans―like monday.com does.
Work OS
As we mentioned, monday.com offers lots of flexibility. You use basic building blocks to create the management tool you need―whether that's for waterfall project management, service desk request tracking, or a team member contact database.
Jira only works for agile project management. It has enough features than any agile team can use it―not just software development―but Jira can't support other project management styles or work management needs. monday.com's work OS offers a flexibility in both scope and style that Jira can't match.
Why choose monday.com over Jira
24/7 customer support on all plans
Flexible building blocks
Turnkey or DIY options
Backlog: Best for budget flat-rate pricing
Backlog by Nulab is another project management tool designed with software development in mind. That means you'll find features like bug tracking and version control, just like in Jira. But Backlog has a unique flat-rate pricing model that can make it much cheaper than competitors.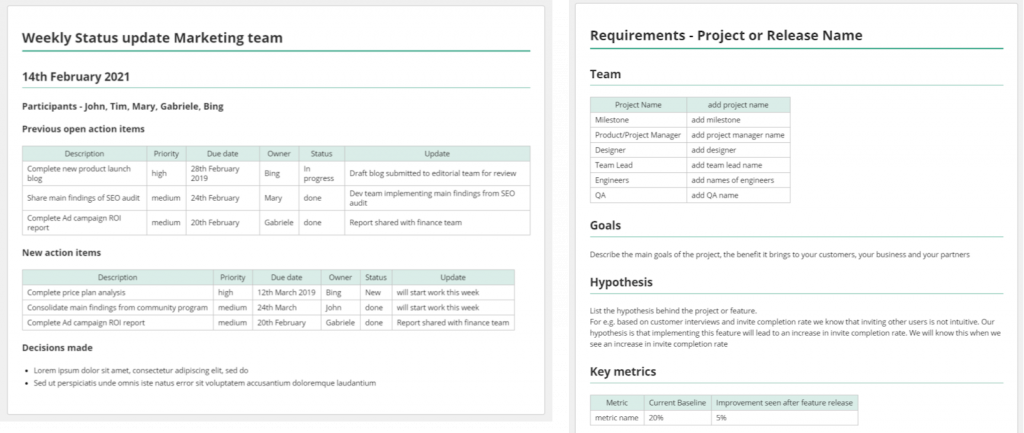 Flat-rate pricing
Instead of typical per-user pricing, Backlog charges a flat monthly (or yearly) rate. That rate includes unlimited users (for most plans). So while a very small team may not save that much with Backlog, a larger team can easily save hundreds on project management software each year.
Now, Jira technically offers a flat rate if you choose annual billing. That flat rate gives you a maximum number of users in a tier, though―not unlimited users like Backlog. So while Jira's pricing can still save money over many project tracking tools, Backlog offers much bigger potential savings.
Wiki
Backlog includes a wiki tool with all plans. You can use it to easily create a knowledge base that will keep your whole team on the same page. For example, you can outline your project management process or define software release requirements.
Jira doesn't have that kind of tool. Its publisher (Atlassian) also publishes Confluence collaboration software, which comes with a wiki feature. But that adds another cost and management tool. Backlog makes things seamless―and cheaper―by including a wiki tool in your project planning app.
Why choose Backlog over Jira
Flat-rate pricing for unlimited users
Wiki tool for knowledge base creation
Built-in code repositories
Wrike: Best for comprehensive work management
Wrike bills itself as an all-in-one work management platform. That means it includes project management tools along with features for budgeting, workload management, detailed reporting, and more.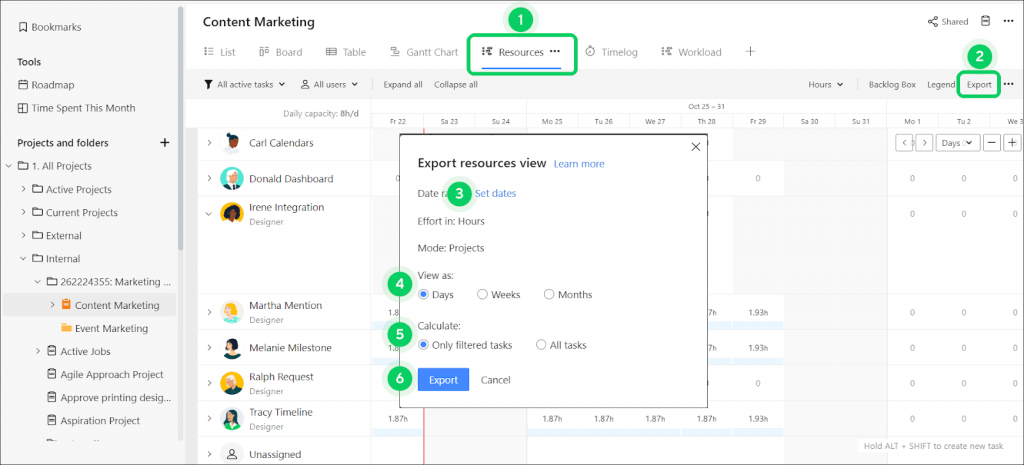 Resource management
Wrike includes the typical agile project tools like effort allocation (for sprint planning). It has more advanced resource management too, though, like time tracking, team member timesheets, and resource assignments. Some plans also give you access to budgeting features so you can manage costs.
Jira offers effort planning and basic time tracking. It has very few budgeting or other resource management tools, though. You'll need additional software if you want much more than Jira's sprint and task management.
Work Intelligence
Wrike now includes Work Intelligence, an AI assist for project management. While Work Intelligence won't replace your project manager, it can streamline things. In fact, Wrike's AI can help with everything from responding to emails to suggesting tasks on your projects.
Jira doesn't have any AI yet (though we wouldn't be surprised to see it soon). It does have some workflow automation features, but you have to set those up yourself―and they're limited in scope. If you want to take advantage of new AI tech, Wrike is a much better option than Jira.
Why choose Wrike over Jira
More resource and budget management tools
AI assistance through Wrike Work Intelligence
Online file proofing and approval
Jira limitations
While Jira has powerful project management features (especially for software development teams), it has some issues. For instance, Jira only works for agile project management―not other project management styles. Many users also say that Jira feels too complicated to learn (at least, if you're not a dev). Plus, Jira isn't an all-in-one tool, and it can get expensive for larger teams.
In other words, your software development team will likely love Jira. But if you want anyone else to use your project management software, look at Jira alternatives.
Choosing the right alternative to Jira
Jira works great for software-focused agile project management. It works less well for other kinds of project management and project types. That said, there's no one best Jira alternative. The right option depends on your team needs.
If you want built-in team collaboration tools, try ClickUp.
If you'd like a simpler, low-frills software, pick Pivotal Tracker.
If you need robust customer support, choose monday.com.
If your team has a tight budget, go with Backlog.
If you could use an all-in-one work management platform, get Wrike.
Or, if none of these sound right for your team, use our Project Management Software Guide to find the best Jira alternative for you.
FAQ
Related articles
Featured partners: Project management software
1

Wrike
Tackle complex projects with Wrike's award-winning project management software. Break projects into simple steps, assign tasks to team members, and visualize progress with Gantt charts, Kanban boards, and calendars. Manage resource allocation and forecasting with software that's easy to launch. Automation and AI features strip away time-consuming admin tasks so you can do the best work of your life. Streamline your practices, align your team, and ensure you hit deadlines and stay on budget.
2

monday.com
monday.com Work OS is the project management software that helps you and your team plan, execute, and track projects and workflows in one collaborative space. Manage everything from simple to complex projects more efficiently with the help of visual boards, 200+ ready-made templates, clever no-code automations, and easy integrations. In addition, custom dashboards simplify reporting, so you can evaluate your progress and make data-driven decisions.
3

Smartsheet
Smartsheet is an online work execution platform empowering organizations of all sizes to plan, manage, automate, and report on work. Over 80,000 brands rely on Smartsheet for project and work management.
Technology Advice is able to offer
our services
for free because some vendors may pay us for web traffic or other sales opportunities. Our mission is to help technology buyers make better purchasing decisions, so we provide you with information for all vendors — even those that don't pay us.