The sales profession is undergoing radical change; consumers are savvier than ever before, have access to more and better information, and are far less trusting. Some have even posited that we're witnessing the death of the salesperson.
It's no secret that buyers' journeys are often complete before contact is ever made with sales — some estimate 67 percent of buyers' evaluation and research is done by the time they have a purchasing conversation, relegating salespeople to be, essentially, order-takers. Thankfully, this phenomenon is less pronounced in the B2B world. Recent research shows that as price points increase, so too does the need for human touches in the sales process — earlier and more often.
So, unsurprisingly,  you're investing in more and better tools to identify buyers earlier in the purchase cycle, growing your sales development and marketing teams, and churning out content as fast as it can be proofed and published. That's all well and good, but if you try the same old sales tactics — hard selling, "pitching" the buyer, or impersonal, scripted interactions — you won't succeed.
arc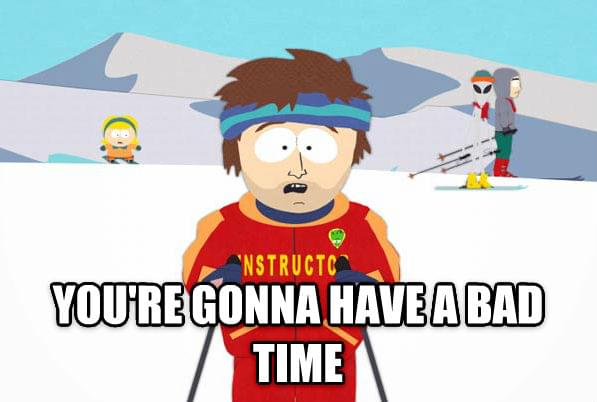 As in the medical field, continuing education in sales is essential. To win in this brave new world, you need new sales tactics, new sales skills — a whole new mindset. You need to invest in yourself, not just in the latest greatest SaaS sales tools. To help you with that, we've assembled this list of top sales podcasts. Why podcasts, you ask? Well, because they're a quick and easy way to digest educational content, and if you're in sales, you probably have a fair amount of time each day that you're not on the phone. Whether commuting to work, between meetings, or putting the latest updates into your CRM, you can learn more about  yourself, your prospects, and your marketplace a few minutes at a time.
Not all of these podcasts are sales-focused, but they're all useful to salespeople. Whether you're learning about consumer psychology or the laws of economics, the following podcasts (in no particular order) can give you the edge you need to close your next big deal, better lead your team, and grow your business.
Hosted by Bryan Neale and Bill Caskey, the Advanced Selling Podcast is published (at least) weekly. Eschewing an interview format for a more traditional discussion, it's one of the longer-running podcasts on this list (they just published their 400th episode). Bill and Bryan offer insights based on nearly a half century of combined sales training and coaching experience. Fun fact: in addition to his sales coaching and podcasting work, Bryan also works as an NFL umpire and frequently draws comparisons between sales and football — usually even original ones. Episodes are a half hour or less, and while the topics discussed are always relevant and serious, Bill and Bryan do a good job of injecting humor into the conversation, which helps keep your attention.
Listen: Advanced Selling Podcast Archive, iTunes, Stitcher
Twitter: Advanced Selling Podcast
---
Brought to you by Will Barron, the Salesman Podcast is usually published twice per week, though Will has been crushing it lately, publishing nearly every day. Following an interview format, he invites "the world's leading influence, body language, psychology, and sales experts" to drop their knowledge and give you the tools to succeed in modern sales. Targeting "millennial sales hustlers," the podcast is useful for new or established salespeople alike, with topics including how to become more charismatic (yes, it's possible), what "social selling" really means (it's not just a buzzword), finding a mentor, and much more. Episodes range from 10 minutes to an hour, but most fall between 30-45 minutes in length.
Listen: Salesman Podcast Archive, iTunes, Stitcher
Twitter: Salesman.red
---
While both podcasts previously mentioned have their funny moments, hosts Brandon Redlinger and Ben Sardella take sales humor to a new level. With episodes including "The Most Outrageous Customer Demands," and "The Craziest Thing I've Ever Done to Close a Deal," they and their guests do a wonderful job of weaving humor with knowledge, keeping your attention until you're sad the episode is over. One of the newest podcasts on this list (they've only published 15 episodes, as of press time) Stories from the Sales Floor shouldn't be this good, but Ben and Brandon are great at not only keeping the listener engaged, but also at getting and interviewing big-name sales and marketing leaders like Steli Efti, Matt Heinz, Jon Ferrara, Ryan Leavitt, Juliana Crispo, and many more.
Listen:SoundCloud
Twitter: Sales Floor Stories, Ben Sardella, Brandon Redlinger
---
The first on our list that's not explicitly sales-focused, Michael Hyatt's podcast is instead focused on making you a better, more confident leader. Any student of sales knows that success is greatly influenced by confidence, and with episodes like "Setting up Camp in the Discomfort Zone," "How Can I Wow My Clients and Set Boundaries," and "Are You a Leader? 12 Ways to Know for Sure," Michael will have you feeling more confident and capable in no time. Co-hosted with Michelle Cushatt, the show usually follows a discussion-style format, peppered with plenty of questions and concerns from listeners. New episodes are posted each Monday and average around 30 minutes in length.
Listen: This is Your Life Archive, iTunes
Twitter: Michael Hyatt, Michelle Cushatt
---
Brought to you by the folks at HubSpot, this is a podcast for so-called "growth hackers." With current hosts Kipp Bodnar and Meghan Keaney, this interview-style podcast focuses on companies, teams, and people that have achieved significant growth. With a methodical approach, The Growth Show takes you through the challenges the guest(s) faced and how they overcame them to succeed. There are points where it can feel like an infomercial for HubSpot's products  — I'm sure their customer success stories are a good source for guests  — nevertheless, the show provides valuable insights for anyone in sales or marketing to grow their own business. Episodes are usually posted weekly and range between 15-45 minutes.
Listen: The Growth Show Archive, iTunes, Stitcher, SoundCloud
Twitter: The Growth Show, Kipp Bodnar, Meghan Keaney
---
Hosted by Chris Laxamana, who "invites special guests to recall the old jobs they had before reaching their current careers," this podcast is less about sales advice (though it is dispensed), and more about perspective. Sales is a grind, and there's strength in knowing you're not alone when you get up early to start making calls in a different time zone, or spend your 36th hour (in a row) prospecting at a B2B conference. It also helps that the interviews tend toward hilarious, so the show is a great way to wind down after a long day (or week). One of the longer podcasts on this list, episodes average around an hour, but can be as long as 1.5. Thankfully Chris and crew are great at keeping you entertained, but make sure you have headphones for this one; it can sometimes be a little NSFW.
Listen: Résumé Archive, iTunes
Twitter: Chris Laxamana
---
Social Triggers Insider, the podcast from consultancy Social Triggers, is a venture by host Derek Halpern. Striking out on his own following massive success building sales and marketing processes for others, he now brings that knowledge to the public. As someone Forbes calls an "expert on how consumer psychology applies to online marketing," Derek's insight is invaluable to anyone in sales, or really anyone that interacts with clients/business partners/co-workers. Some episodes are interviews, others just one man and a mic. Derek also has a great blog and successful YouTube channel (both linked below). He doesn't follow a regular posting schedule, and there are only 22 episodes available on iTunes, so this is less of an appointment-listening proposition, and more a resource you can tap when necessary.
Listen: Social Triggers Archive, iTunes, YouTube
Twitter: Derek Halpern
---
Brought to you by TechnologyAdvice (and a little shameless self-promotion), this podcast follows an interview-style format. Episodes range between 15-30 minutes and offer insights from some of the world's best and brightest in the sales and marketing world. Past guests include ABM expert Sangram Vajre, Craig Rosenberg, Jay Baer, Matt Heinz, and many more. Past hosts Clark Buckner, Josh Bland, and current hosts Chris Klinefelter and Jordan Schneider do a good job of asking questions and then letting the interviewee take the spotlight.
Listen: iTunes, SoundCloud, Stitcher
Twitter: B2B Nation: Smarketing
---
You may not like all of these podcasts, but I'm confident you'll find at least a few to be valuable and entertaining. If you're late to the podcasting trend, try a few episodes of each to discover what you like. Or, maybe you're a longtime podcast listener and have more suggestions for this list. Please let us know in the comments!
Technology Advice is able to offer
our services
for free because some vendors may pay us for web traffic or other sales opportunities. Our mission is to help technology buyers make better purchasing decisions, so we provide you with information for all vendors — even those that don't pay us.