Key takeaways
Early detection of revenue gaps in your sales pipeline is crucial.
A cohesive and well-informed sales team could be the difference between continued revenue loss and financial gain.
A good customer relationship management (CRM) platform could be a useful tool in simplifying your sales pipeline analysis.
A healthy sales pipeline is an important determiner of your company's success. A sales pipeline analysis is useful to help determine gaps in your pipeline while also making it simpler to capitalize on your sales team's efforts that are already working and winning over clients.
There are a number of resources available to lean on and one of the best ways to ensure that your sales pipeline remains strong is by investing in a customer relationship management (CRM) platform. A good CRM should meet your company's needs by offering an accurate visual representation of your sales activity.
Identifying gaps in your sales pipeline
One of the most challenging aspects facing sales professionals today is identifying gaps in their company's sales pipeline. A gap is usually evident between a sales target or predetermined quota and the value of your pipeline. Generally, the sales targets that salespeople are assigned to will vary between companies and the industries that those companies serve.
It's best not to underestimate the value and importance of your sales pipeline and the gaps that can sometimes present themselves. Failing to identify revenue gaps in your sales pipeline will put your company at risk of potentially losing new customers, and as a result, your business could suffer substantially.
ALSO READ: 6 Common Sales Mistakes to Avoid in 2023
Using sales pipeline analysis to find and address gaps
By creating a visual snapshot of your sales pipeline through a CRM, or by simply running thorough analyses, you may begin to notice certain patterns emerging that may be indicative of a problem or a set of problems that could impact your bottom line.
A loss of revenue isn't entirely uncommon and can often occur when a sale or event fails to move a prospect to the next stage within the pipeline. It's important that these revenue gaps are identified as soon as possible so as not to incur further revenue loss.
When your pipeline is visible, it's much easier to pinpoint the factors that go on to influence a deal. When a deal falls through, its details should be isolated and addressed accordingly. It's also imperative that your team members get into the habit of tracking their leads, improving communication with prospects and keeping to an organized workflow to ensure that future deals do not meet the same fate.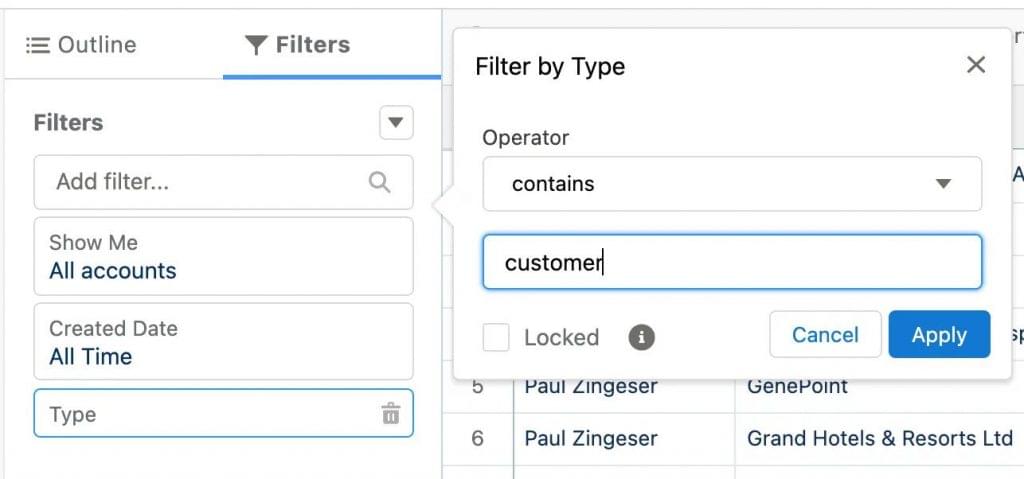 Using a CRM to boost your sales pipeline's efficiency
Using a good CRM can make a big difference in how well your team performs and achieves its goals. It also allows you to filter the details of your sales pipeline by rep, team, or territory, which provides important insights into how well your business is running.
Many CRMs include a component that can perform a sales pipeline analysis and allow your team to identify and troubleshoot problematic areas that may exist somewhere within your sales process. A CRM is also great for organization and specifically assists businesses of all sizes by offering them tool customization, such as creating dashboards, and managing reports and alerts to help strengthen your pipeline.
Tracking lead conversion
One of the perks of using a CRM is that it makes tracking lead conversion simple. Wherever your prospects happen to fall in your sales pipeline, a good CRM will allow you to observe the level of their engagement with your business and whether they can ultimately be converted from leads to buyers.
Your sales reps will play an instrumental role in identifying prospective leads, stoking and maintaining their interest and eventually converting them into buyers that, with some finesse, will remain loyal customers.
Gauging the performance of your sales reps
No two salespeople are built the same way. As a sales manager you'll often need to gauge the strengths and weaknesses of your individual team members. Those who require additional assistance with closing a deal or collecting new leads to convert can benefit greatly from management guidance.
Heads-up!
When taking all of this information into consideration, a regular sales pipeline analysis will become more natural and build the strength and versatility of your team.
By tracking the progress of each of your sales reps, you'll be able to determine who is outperforming whom and which reps are struggling to close deals. Additionally, certain reps may be poorly allocating their time and effort into a potential deal that may not yield a sale in the long run.
Maintaining a strong sales pipeline
Performing a sales pipeline analysis is the first step to a healthy sales team and your bottom line, but maintaining the pipeline takes work and practice.
Understanding and tracking your sales representatives' progress, along with acknowledging their concerns, will go a long way to ensuring that your team members continue to stay motivated. It's important for your team to meet quotas, hit their sales targets and convert new prospects into customers.
Using a CRM can be useful in identifying issues within your pipeline by offering a visual representation of your team's progress, and tracking prospects as they move through your pipeline. This will keep your sales reps organized and allow them to better understand the various areas they can improve upon while also acknowledging which strategies lead to winning solutions.
Looking for the latest in CRM solutions? Check out our CRM Software Buyer's Guide.
1

Quickbase, Inc.
Big ideas aren't simple to execute. So we're here to help you tackle any project, no matter how complex. We're Quickbase.

Quickbase helps customers see, connect and control complex projects that reshape our world. Whether it's raising a skyscraper or coordinating vaccine rollouts, the no-code software platform allows business users to custom fit solutions to the way they work – using information from across the systems they already have.
2

HubSpot CRM
HubSpot is an intuitive CRM that makes managing your sales pipeline a breeze. Everything you need to track important metrics, set up time-saving flows and automations, manage clients seamlessly, and grow your business is available in one tidy dashboard. Plans are available for businesses at every stage of growth, starting at 100% free. Start taking the guesswork out of business management today with HubSpot CRM.
3

Salesforce CRM
Connect your entire company – every team, app, workflow, and data source – on one unified CRM platform. Salesforce brings companies and customers together. The near-endless customization, extendability, and scalability of the Salesforce platform make it a great tool for businesses of all sizes. Over 150,000 companies, both big and small, are growing their businesses with Salesforce.
FAQ
How do you analyze the sales pipeline?
A sales pipeline analysis is the best way to determine the current health of your pipeline. A CRM will provide a visual representation of your sales pipeline and identify areas that may require more attention.
How do you uncover gaps in the sales pipeline?
Paying close attention to the progress and missteps of your sales representatives is the first step in eliminating their bad habits and promoting healthy sales practices instead.
Technology Advice is able to offer
our services
for free because some vendors may pay us for web traffic or other sales opportunities. Our mission is to help technology buyers make better purchasing decisions, so we provide you with information for all vendors — even those that don't pay us.