Key takeaways
Inbound sales are those that come from customers that approach your business. Outbound sales are those that come from reaching out to prospective leads. Both are extremely valuable, and most sales teams see the best results using a combination of the two.
There are many ways to include outbound sales revenue, including personalized emails, using social media, contacting website visitors, guesting on a podcast, and utilizing account-based marketing.
---
Maintaining a well-researched outbound sales strategy is a powerful way to gain a more extensive customer base and increase revenues. Not to be confused with cold calling, outbound sales rely on gaining market knowledge and knowing your customer base before reaching out to potential leads.
Not to be confused with cold calling, outbound sales strategies are proactive and revolve around showing off your product or service to those who may not otherwise have heard about what you do.
In this article, you will learn the difference between outbound and inbound sales, review the outbound sales process, talk about the strategies behind outbound sales, and also call out sales software solutions that can help you every step of the way.
What's the Difference Between Outbounds Sales and Inbound Sales
Inbound sales are when you earn a customer after they reach out to you. Outbound sales are when you earn a customer after approaching them. It's akin to cold calling, but with a modern twist.
Outbound sales tactics rely on a series of sales strategies that help determine your customer base. These sales strategies help you find, pitch, and sell to new customers. When you reach out to these contacts, you're generating new leads. Outbound sales also rely on the relationships you build with your customer base. These prospects probably wouldn't have reached out to you first.
Inbound sales being the opposite, refers to those leads that track you down and give you their business. Inbound leads are typically a result of successful marketing campaigns and similar efforts.
ALSO READ: Why Direct Marketing is Still Relevant for B2B
5 Outbound Sales Strategies to Increase Revenue
Send personalized messages
Email marketing is an effective way to generate leads and revenue. One way to make these communications even better is to get personal. Personalization is the process of using a contact's personal information, such as a first name, to make an email feel more personable and genuine.
While you may already be using a lead first name in the greeting, consider using it in the subject line as well. An email with the subject "John, are you looking for ways to build your customer base" feels much more genuine and conversational.
Find ways to include information you already know about your contact. For example, offer items based on their search history. For example, "Jane, here are more books based on your recent search history."
Dividing your contacts into smaller groups based on interests and demographics is another way to ensure personable messaging. You'll also see improvements in email open rates by segmenting your leads. What works well for large enterprises may not work well for companies that employ less than 10 people.
ALSO READ: What Does it Take to Succeed with Email Marketing Today?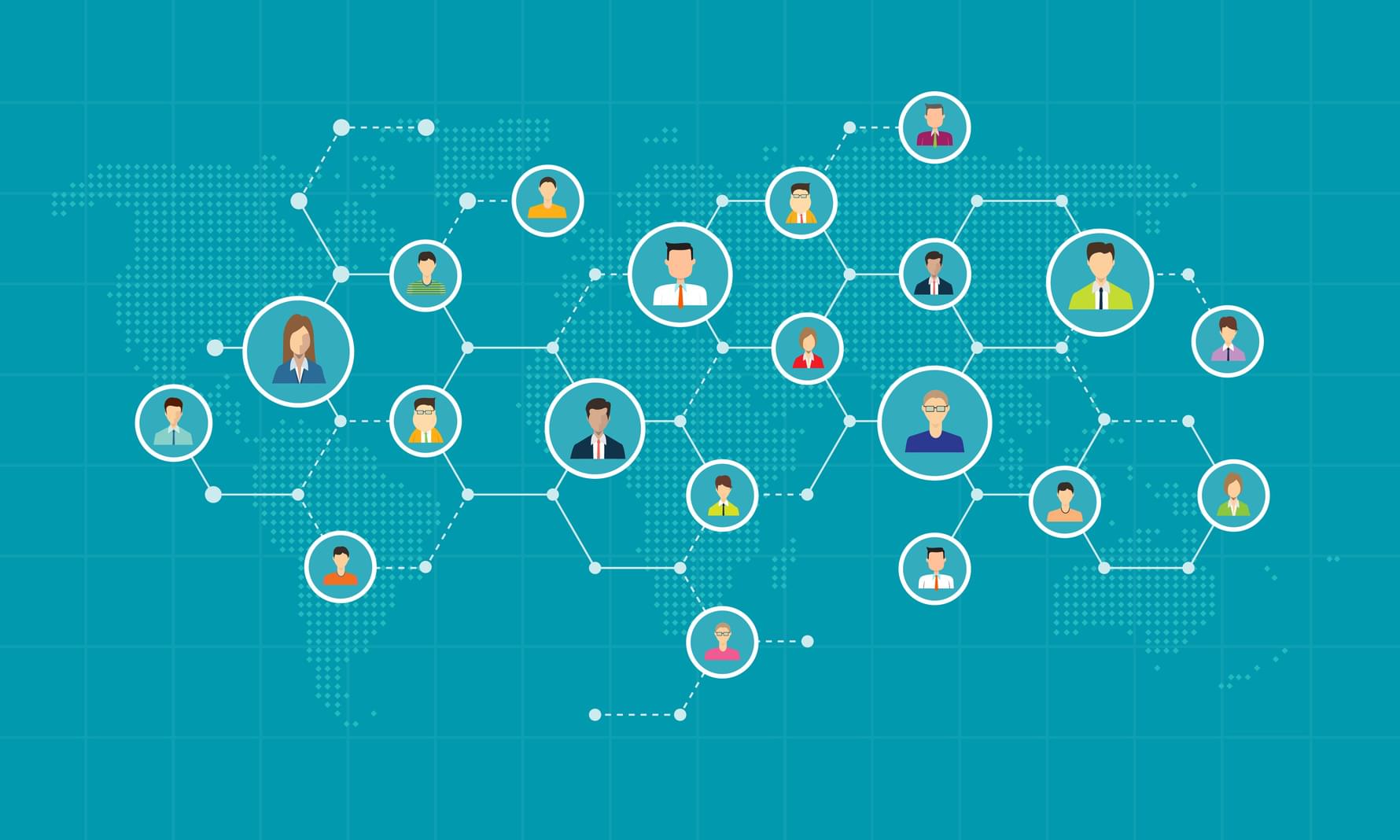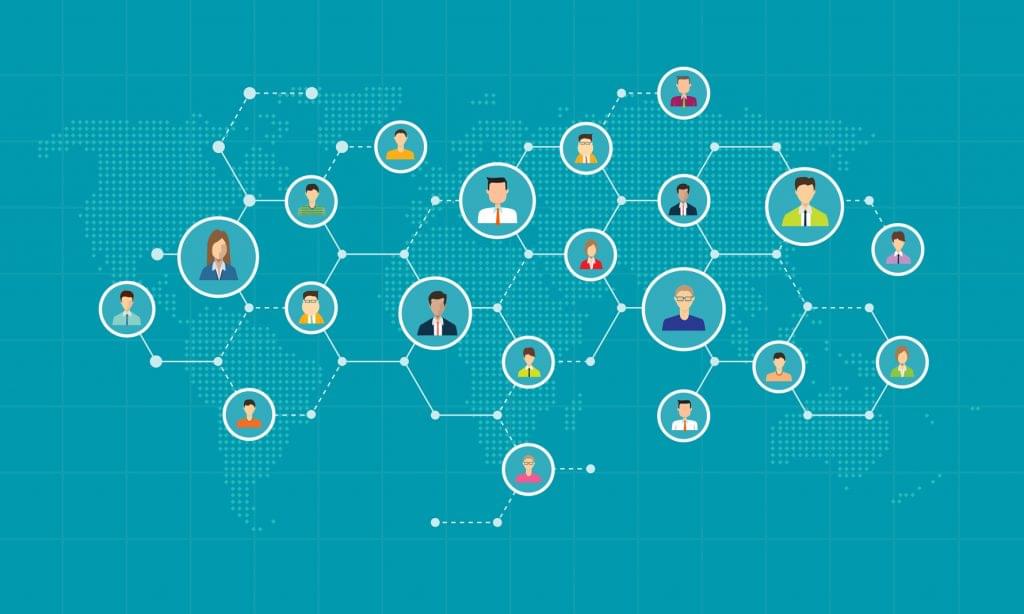 Make Connections on Social Media
Engaging with prospects on social media channels is a great way to make connections, spread the word about your business, and keep relationships alive. Social media selling is called social selling.
The trick is to understand how to engage on each platform and, once you do, to keep nurturing those relationships. Social selling works when you give more than you receive. For example, you can create value-focused content that can be shared and engaged with on multiple platforms.
Use Twitter and Instagram as a way to engage with followers and potential leads. Search for relevant keywords and use them to start conversations about your offerings. Use LinkedIn as a way to create connections, share insights about your industry and explore opportunities that will foster new business relationships.
Keeping a regular posting and interacting schedule on social media is best. Plan to dedicate at least an hour or two daily to posting, commenting, and being helpful. Then, foster those relationships by following up and checking in regularly.
Reach out to Website Visitors
A great way to generate sales leads is to reach out to those who have visited your website. While this isn't 100% organic outbound sales (because these visitors already have an idea of what you offer), it's a great way to create an increase in revenue.
Enable an IP tracker to identify businesses who visit your website. You'll gain information such as names, emails, and phone numbers. You can also collect data on how often they've viewed your site and how long they stuck around. While only some visitors will want to buy your product or services, you'll have a better idea of who is interested and generate better leads.
Utilize Account-Based Marketing Tactics
Account-based marketing, or ABM, targets groups of decision-makers, not just a single lead, making it a smart strategy for outbound sales. ABM works because you research companies and their key players, opening the door for several prospects.
Make a list of companies you'd like to target. Then make a list of those who are the decision-makers in that company. Finally, create personalized and tailored marketing messages, focusing on how your product or service can make their roles easier.
Using this tactic may seem like more work on the front end, but it will help you generate more revenue from fewer clients.
Be a Guest on a Podcast
According to Edison Research, 54% of podcast listeners say they're more likely to consider products or services from brands advertised on podcasts. This insight makes podcasts an invaluable tool for generating more revenue.
Make a list of podcasts that you'd love to advertise on. Be sure to focus on those which cover topics related to your industry. Contact the person who runs the podcast and let them know you'd like to chat about your offerings that will be useful—or at least interesting, for their audience. Be sure to outline what you'll do for them. For example, tell them you'll help drive traffic by sharing their podcast across social media channels.
With some careful planning and show selection, the added value this can bring to an outbound sales strategy can be huge.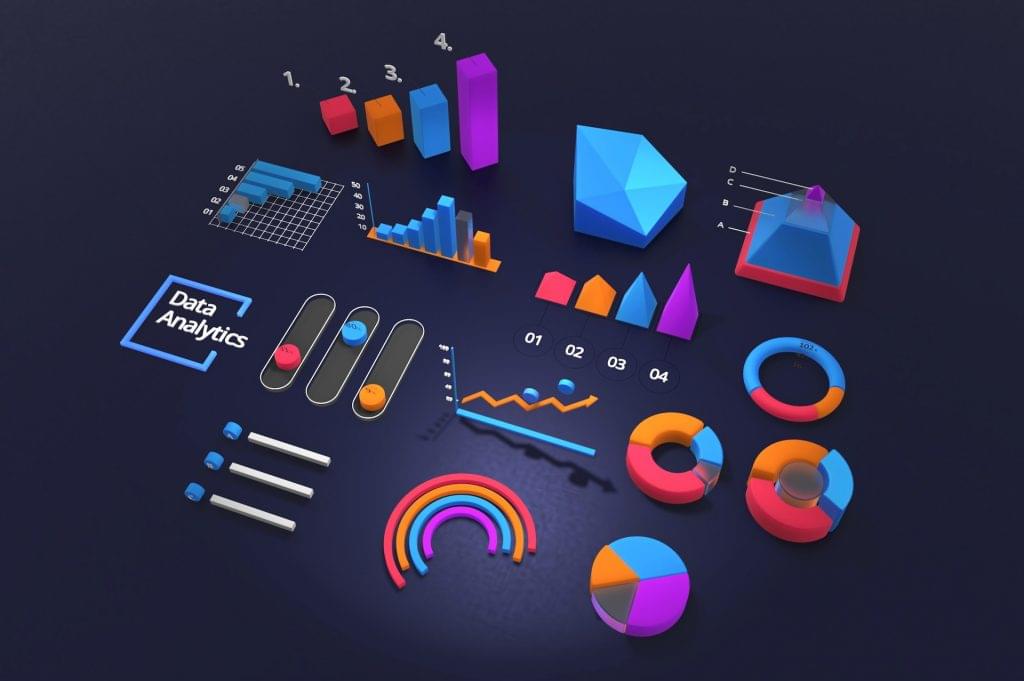 Measure the success of your outbound sales strategy
Now that you have your outbound sales process and strategy down, it's time to think about how you'll measure success.
Certain KPIs, or key performance indicators, help measure outbound sales success. These indicators may vary per organization, but there are four common KPIs that any company or sales team should track. Let's focus on those.
Sales cycle: This refers to the average time it takes a lead to make a purchase decision.
Cost per lead: This is the average amount spent on generating a lead.
Click-through rate: This measures how efficient your CTAs, or calls to action, are. If no one clicks on your CTAs, you can improve things like approach and design.
Calls to close ratio: This refers to the average number of leads you need to contact before you turn a potential customer into a paying one.
What's the Outbound Sales Process?
The Outbound sales process can vary, but five main steps can lead to a sale.
Identify potential customers: It helps to define your target customer and market segments first. Know who needs what you're selling, and plan to reach those folks first.
Produce leads: Now that you know your potential customers, you will need to get their contact information. You do this with either an in-house team or buying outsourcing sales from a third party.
Qualify and contact your leads: Next, your outbound sales team contacts the generated prospects to get an idea if they are the right customer for your services or products. If they're interested, you can move on with the process. If you still need to, you can remove them from your lead lists.
Offer your solution: This is when your sales team shows off the benefits of what you're selling. It may look like a meeting, or it may look like a demonstration, but it's time to let your product shine.
Close the sale: You'll close the sale, and the deal will be done.
Use of CRM Software as Part of Your Routine
CRM, or customer resource management, software can help with your sales routine process. CRMs help managers and teams throughout the process by tracking sales, analyzing a sales rep's productivity, identifying what actions to take at what time, and completing steps to optimize future sales. CRM software helps with lead management by prospecting leads, email marketing, inbound phone calls, events, and outbound campaigns.
Once a lead becomes a potential customer, CRMs guide a salesperson through the steps necessary to make a sale. They can help determine needs, negotiate, and close deals.
In short, a CRM can streamline your process and bring you closer to your revenue goals.
Looking for the latest in CRM solutions? Check out our CRM Software Buyer's Guide.
---
FAQ
What are outbound sales vs. inbound sales?
Inbound sales are those that come from customers that approach your business.
Outbound sales are those that come from reaching out to prospective leads.
Both are extremely valuable, and most sales teams see the best results using a combination of the two.
What is the outbound sales process?
The outbound sales process refers to the steps taken when reaching out to prospective leads. The method may look different depending on your organizational needs, but generally, it's done in five steps:
Identify potential customers
Produce leads
Qualify and contact your leads
Offer your solution
Close the deal
---
1

Zoho CRM
Fully-customizable Zoho CRM provides unified solutions for businesses of all types and sizes. Conduct your Sales & Marketing analytics to gain insights using Dashboard views and Automate your daily routines. Customize your CRM theme based on your industry needs using Canvas, Omnichannel communication for streamlined communication between teams and customers, handle customer support from within the platform to improve customer relationships. Get Started with Zoho CRM now!
2

Rolldog
Rolldog is a Customer Relationship Management (CRM) and Sales Enablement solution that helps companies manage their business relationships, increase revenue, and boost sales & marketing effectiveness. Ease-of-use and an intuitive browser-based interface ensures that you can securely access the information you need, whenever you need it, from wherever you are.
3

HubSpot CRM
HubSpot is an intuitive CRM that makes managing your sales pipeline a breeze. Everything you need to track important metrics, set up time-saving flows and automations, manage clients seamlessly, and grow your business is available in one tidy dashboard. Plans are available for businesses at every stage of growth, starting at 100% free. Start taking the guesswork out of business management today with HubSpot CRM.
Technology Advice is able to offer
our services
for free because some vendors may pay us for web traffic or other sales opportunities. Our mission is to help technology buyers make better purchasing decisions, so we provide you with information for all vendors — even those that don't pay us.