Building strong relationships with customers should be top of the agenda for sales managers. It's why you hire staff that are charming and confident. But good banter and a winning smile can only go so far.
To foster a genuine relationship built on trust and loyalty, sales reps will need to know their customers inside out, and offer genuine value. That's where data comes in. Gathering customer data is a great start but extracting business value from that data is the real key to uncovering new sales opportunities.
With a good business intelligence (BI) solution, sales managers and executives will be well positioned to identify customers' buying habits and patterns, and better understand what's happening in the business. Asking questions of your sales data will give you a comprehensive insight into customer behavior, reveal new opportunities, and negate any potential threats before they have a real impact. BI lets you improve sales performance, make fact-based predictions about future demand, and find cost savings in operations.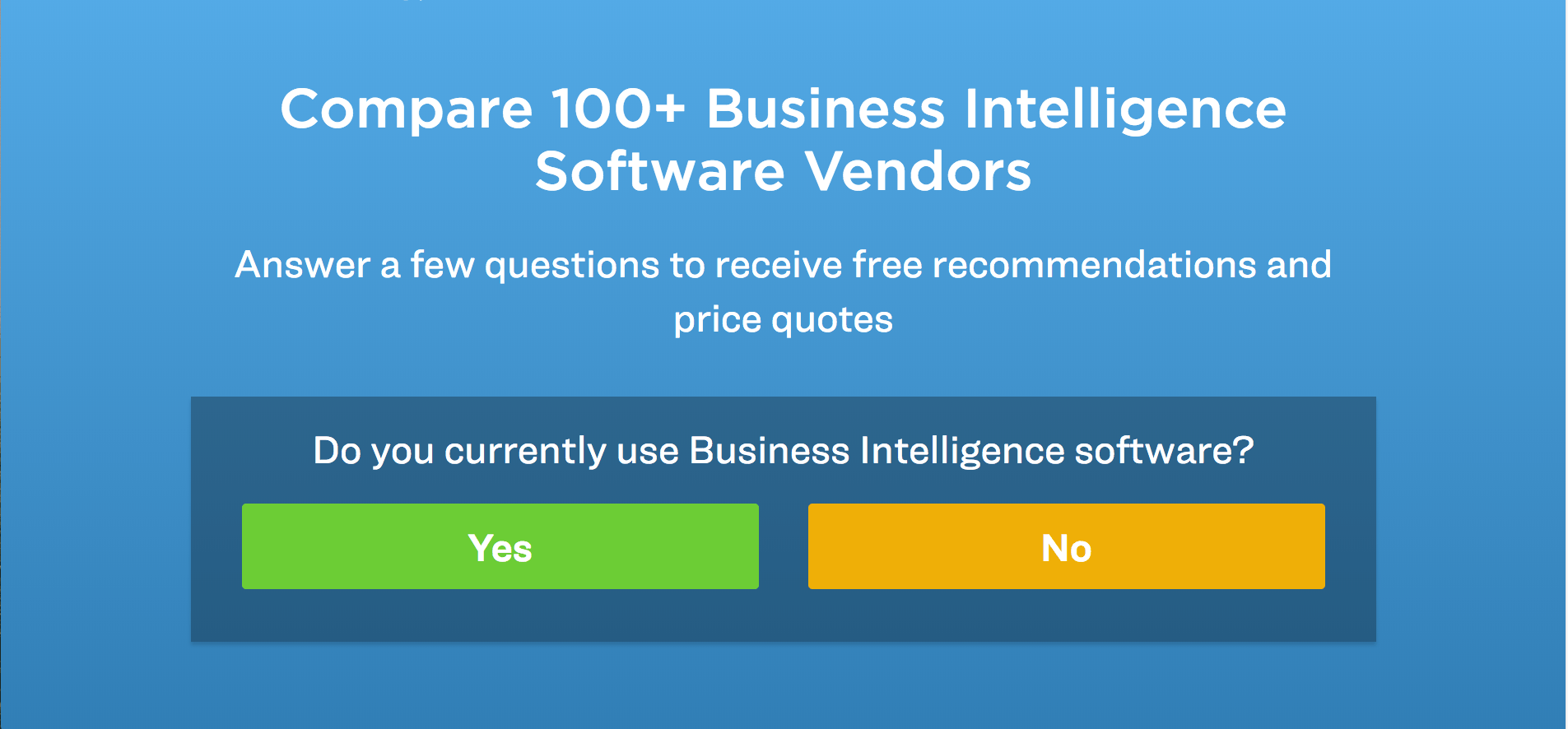 Uncovering new sales opportunities
You already have a good idea of what your existing customers typically buy from you, and you no doubt do a great job of meeting their needs. But what if you could identify and uncover new sales opportunities that might otherwise have gone unnoticed?
An easy but effective way of boosting revenue is by taking advantage of cross-selling opportunities, which is when you sell a complementary product to one that is already being purchased. Let's say you identify that customers who buy desserts from you could also be likely to purchase beverages. Using a good BI solution, you can easily drill down and see instantly which customers are buying one type of product, but not the other.
Once you identify who is buying what from you, your sales team can use this information to strategically approach existing customers with the intention of increasing their buying activity. Perhaps your customer isn't aware of your full range of products? By being proactive you will be adding value to the customer and potentially making their life easier.
Knowledge is power. Be informed about each customer's profile and potential
Understanding your customer and being armed with information that will add value to their business is critical to building long, rewarding relationships.
Traditionally, sales teams have relied on reports generated through the IT department to gain these insights. However, because these reports can take days to reach you, the data is often outdated. And due to their static nature, these reports provide no opportunity to query the data to discover the underlying reasons for the trends you're seeing.
The time that it takes to lodge a request with IT, wait for a report to be generated, and then finally see it on your desk three days later is not time well spent. Remember, time is an expense.
With access to a quality BI tool, your sales team have a clear profile of each customer and their buying trends at their fingertips. It takes seconds to run a report, and BI's intuitive nature means users can follow their inquiry and drill down into their data to gain valuable insights into customer behaviour in real-time.
The use of mobile BI also means sales reps can quickly prepare for a customer meeting on the go, without having to spend hours in the office beforehand. It allows sales teams to access real-time data, dashboards, and reports from wherever they are via their tablet or smartphone. Having access to important information on the fly enables sales reps to make quick decisions based on real-time, quality insights.
Being proactive wins trust and loyalty
Not only does BI help to improve overall sales performance, it may also help sales reps build and maintain good customer relationships based on trust, loyalty, and honesty. When a sales rep walks into a meeting with up-to-the minute information about the customer, their buying patterns, and common trends, they can form the foundation for a productive and constructive meeting. With this information, the sales rep can make buying suggestions to the customer that could save them time and money. They can recommend cross-selling and upselling opportunities that help your bottom line.
They can discuss recent trends such as a decrease in a particular product, and make constructive suggestions about how they can work together in rebuilding the purchase rate.
A good BI solution allows you to be proactive and influence the business rather than having to react when it's too late.
Paul Robertson is Head of Digital Marketing at Phocas Software. Phocas business intelligence software helps wholesale distributors, manufacturers, and retailers discover opportunities to increase sales, reduce costs and gain better visibility into their business. Paul holds a degree in communications and marketing and is completing a Master of Information Systems at the University of Melbourne.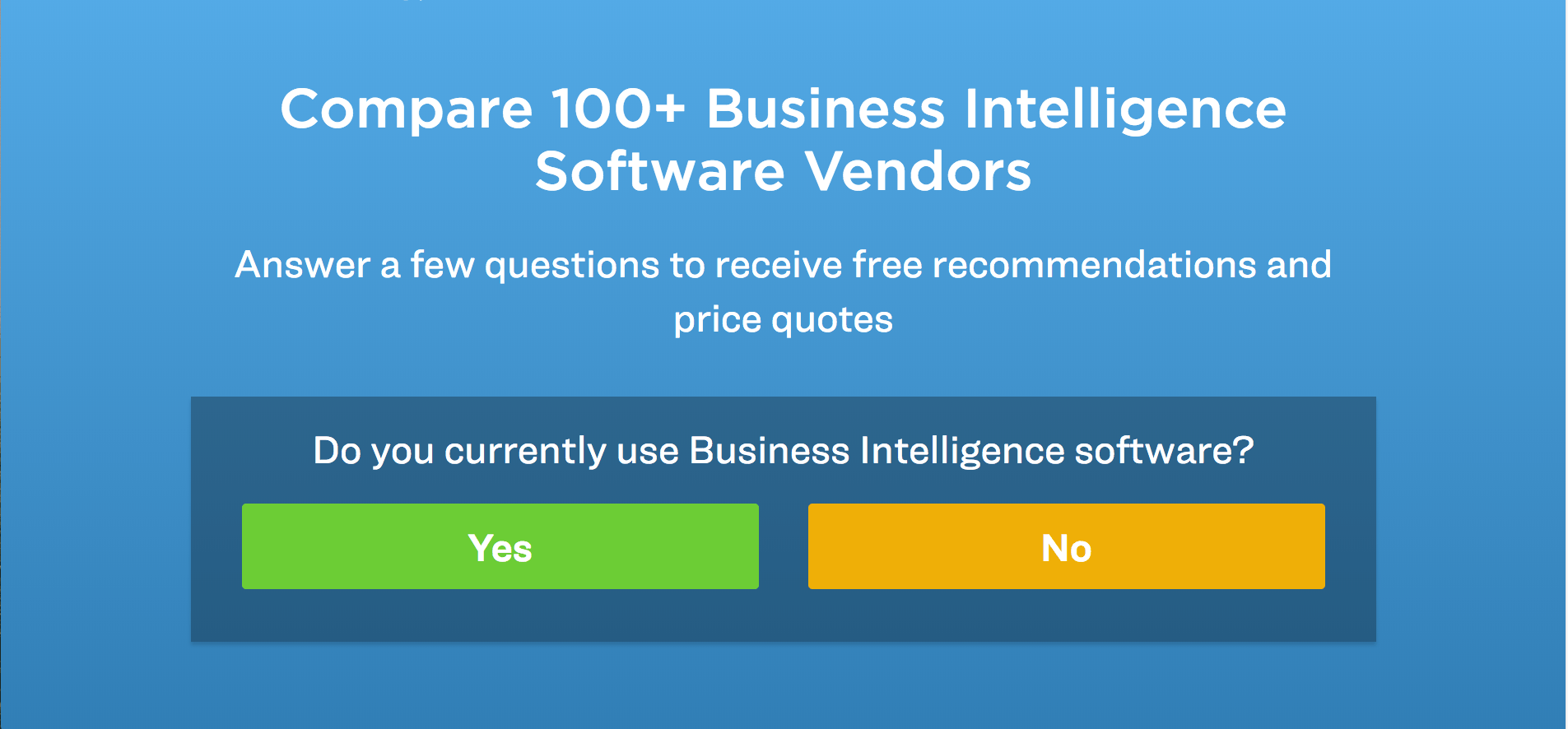 Ready to compare business intelligence software? Visit the Product Selection Tool for Business Intelligence to get recommendations and reviews.
Top Business Intelligence Software Recommendations
Build a modern business, driven by data. Connect to any data source to bring your data together into one unified view, then make analytics available to drive insight-based actions—all while maintaining security and control. Domo serves enterprise customers in all industries looking to manage their entire organization from a single platform.
Wyn Enterprise is a scalable embedded business intelligence platform without hidden costs. It provides BI reporting, interactive dashboards, alerts and notifications, localization, multitenancy, & white-labeling in any internal or commercial app. Built for self-service BI, Wyn offers limitless visual data exploration, creating a data-driven mindset for the everyday user. Wyn's scalable, server-based licensing model allows room for your business to grow without user fees or limits on data size.
Yellowfin provides a fully white-labeled, embedded analytics experience for enterprise software applications using a single integrated platform, which includes action-based dashboards, stunning data visualization, automated analysis and data storytelling. Its low code UI, together with automated alerts and AI-generated insight explanations help make it easier for your customers to realize true self-service business intelligence.
Need a Little Help?
Talk with a software expert for free. Get a list of software that's great for you in less than 15 minutes.
Technology Advice is able to offer
our services
for free because some vendors may pay us for web traffic or other sales opportunities. Our mission is to help technology buyers make better purchasing decisions, so we provide you with information for all vendors — even those that don't pay us.